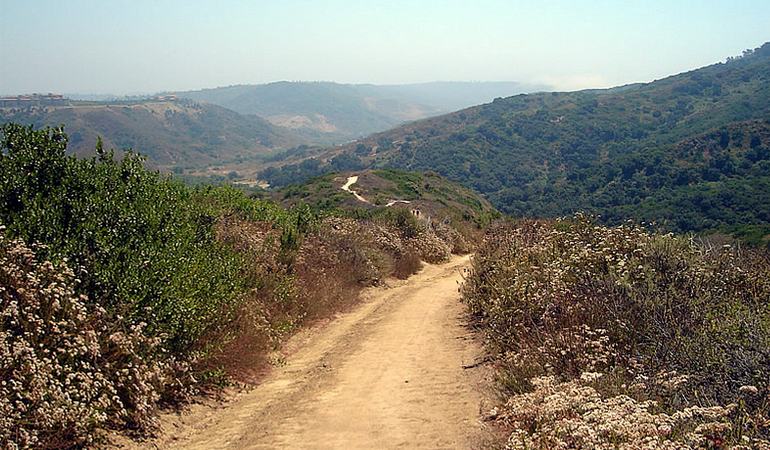 Aliso and Wood Canyon is part of the 19,000 acres Laguna Coast greenbelt. The park has over 30 miles of trails, from moderate to strenuous. Aliso and Wood Canyon park offer hiking, equestrian, and mountain biking.
Families can enjoy hiking up the central canyon while the most adventurous can take to the hills and be rewarded with a cool ocean breeze and a view to Catalina Island on clear days.
In fall and spring, the hills are green with many wildflowers. During the summer, the hills surrounding the canyon turn brown, and it can be sweltering. Early morning hikes are advised for the summer months. The first mile or so from the parking lot is a paved road used by the water district.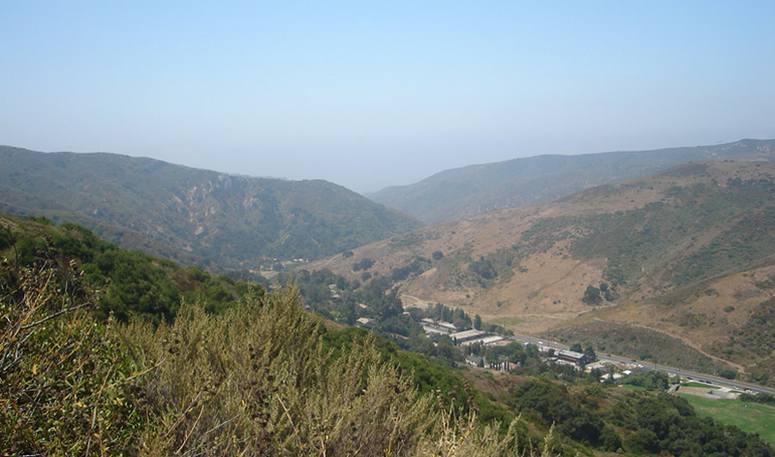 There is also a pack dirt trail running along next to the road. Signs point to use the trail; however, most do not. At the end of the road, a gate turns right and heads up woods canyon for an easy hike with a gentle grade.
If you are more of an adventurer, take one of the side canyons up to the Top Of The World trail. If you do the climb, you will be rewarded with views of Laguna Beach and the Pacific Ocean. On clear days, the view of Catalina Island is spectacular.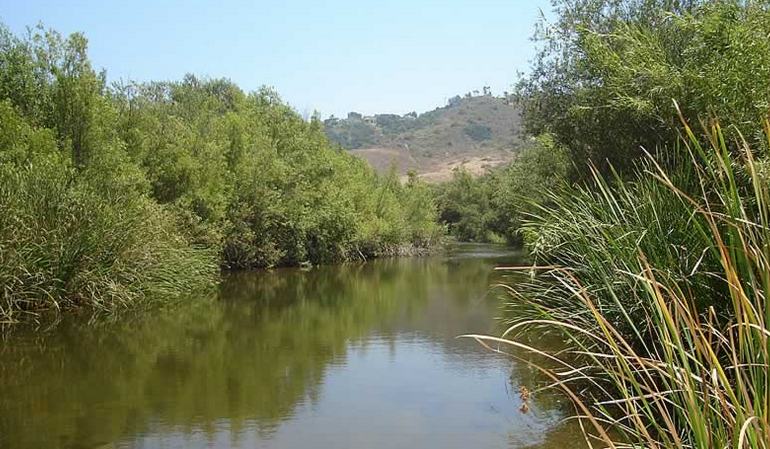 Tips Before you go
The park's natural features are rich in human history.
The dripping cave, also known as "Robbers cave," is easy to access via the main trail.
 At one time, this area of Orange County served as a sheep and cattle ranch.
No water is available at the park. Park hours are from 7 am to sunset.
Aliso and Wood Canyon's park has over 4,200 acres of scenic canyons and 137 migratory and resident bird species.
 Aliso creek supports small populations of fish and other aquatic life.
Aliso and Wood Canyon is a great place for a family hike. Keep to the right when you walk the trails.
Aliso and Wood Canyon are popular with mountain bike riders; most use caution a few do not.
There is a parking lot available, but it is not free. There is limited free street parking which fills up fast on weekends.
Consider an annual parking pass if you visit local county parks often.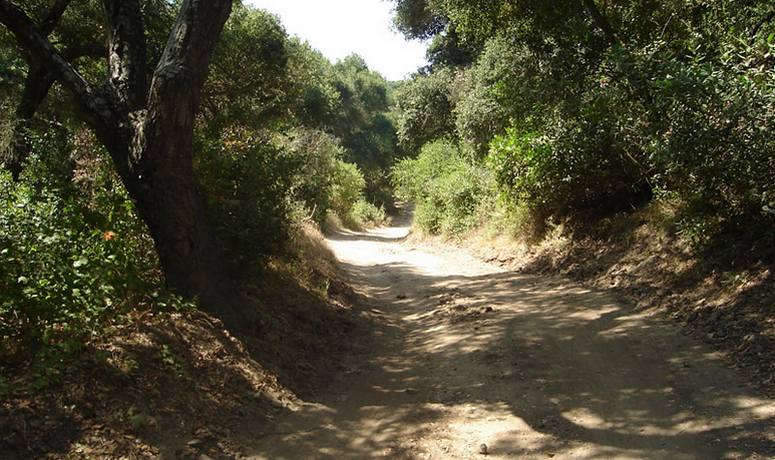 Aliso and Wood Canyon Wilderness Park is defiantly worth checking out. The park has everything for both casual hikers to serious mountain bike riders. Family hikers mainly stick to the center canyon while the more adventurous climb out of the canyon and enjoy the ocean view.
A nice family hike is to dripping cave, a little over two miles round trip, mostly on the paved trail. The rocks above the cave look like a skull straight out of an adventure movie. Most of the year, water will be dripping over the rocks that form the cave.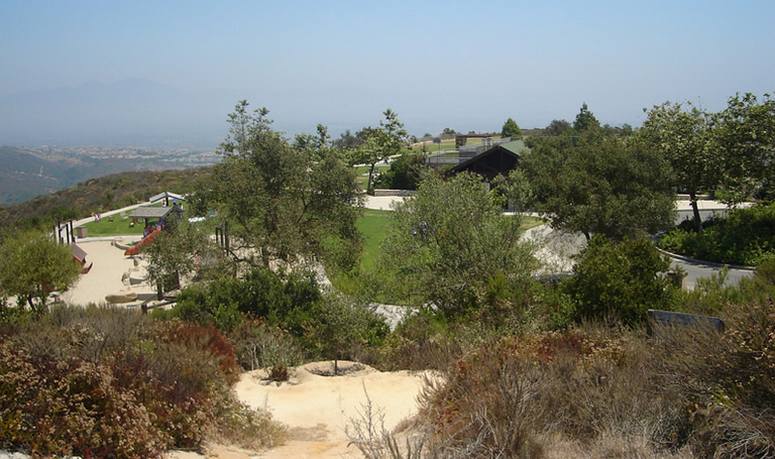 Most trails are "Multi-use," meaning hikers, equestrians, and bicycles use them. Hikers have the right of way; however, some bike riders may get a little overzealous, so caution is always advised. Aliso and Wood Canyon Park 28373 Alicia Parkway Laguna Niguel, CA 92677