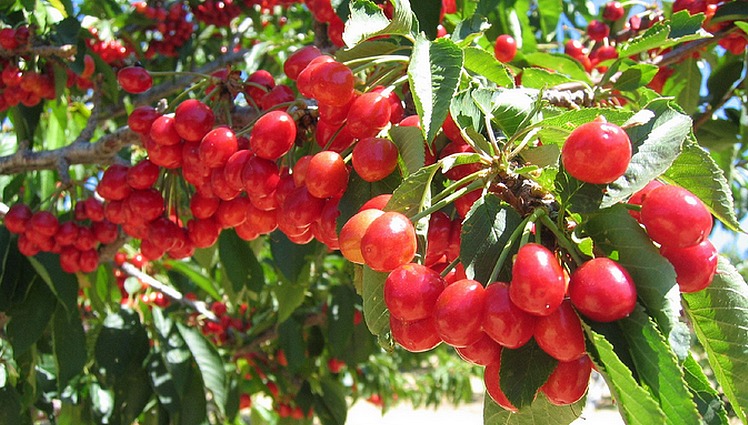 Daytrippers report that this farm has closed.
Ambers Cherry Farm is located in Leona Valley, California. Bring along a sack lunch and take a break under cool shady pine trees. Take in the blue skies and fresh air while you pick sweet cherries.
Refreshments and cool drinking water are sold from the cherry stand. Ambers farm is just 50 minutes north of Los Angeles and a few miles from Lake Elizabeth and Lake Hughes.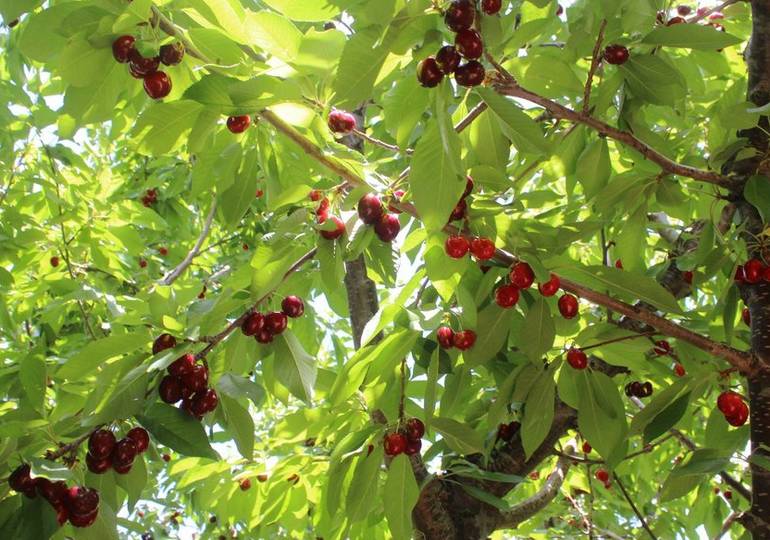 Leona Valley is best known for its agriculture, particularly cherries and wine grapes. The town of Leona Valley holds its annual Leona Valley Cherry Festival in honor of its agricultural heritage.
Ambers Cherry farm has over 475 trees producing several cherry varieties. Bing, Rainier, Lapins, Brooks, Utah Giant, and Tartarian cherries are all gown in the cherry orchard. The cherry-picking season usually runs from mid-May to early June.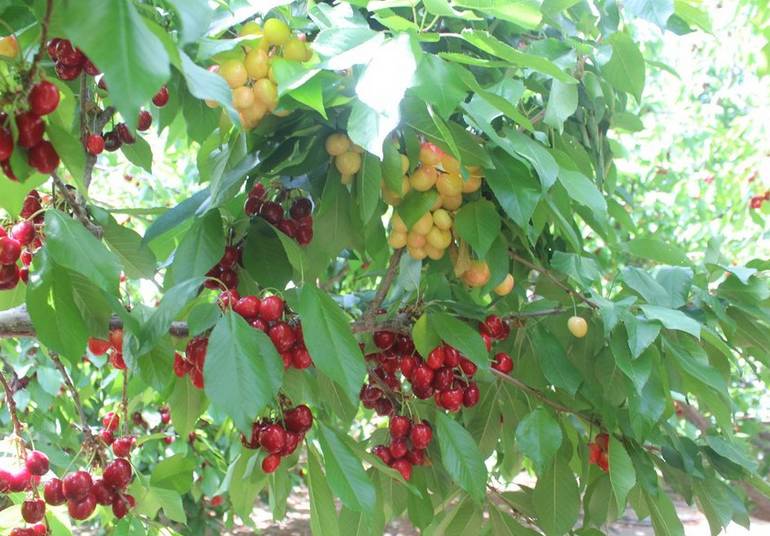 Cherries Are Good For You
Fresh California Bing Cherries are as nutritious as they are delicious, packed with vital nutrients that are a perfect match for today's healthy lifestyles.
Cherries can help with Heart Disease Prevention, Cancer Prevention, Pain Relief, and Bone health.
Cherries are members of the Rosaceae family, subfamily Prunoideae – a distant cousin to peaches, plums, apricots, and almonds.
 Sweet cherries (like California Bings) are members of the species Prunus avium.
The sweet cherry originated in Asia Minor, in the fertile area between the Black and Caspian Seas, and was probably carried to Europe by birds.
Cultivation of sweet cherries likely began with Greeks, and later Romans, who valued the tree's timber as well as its fruit.
Sweet cherries came to America in 1629 with English colonists and later to California with Spanish missionaries.
Today's Bing Cherries come from stock that dates back to the 1800s when California became an established cherry production region.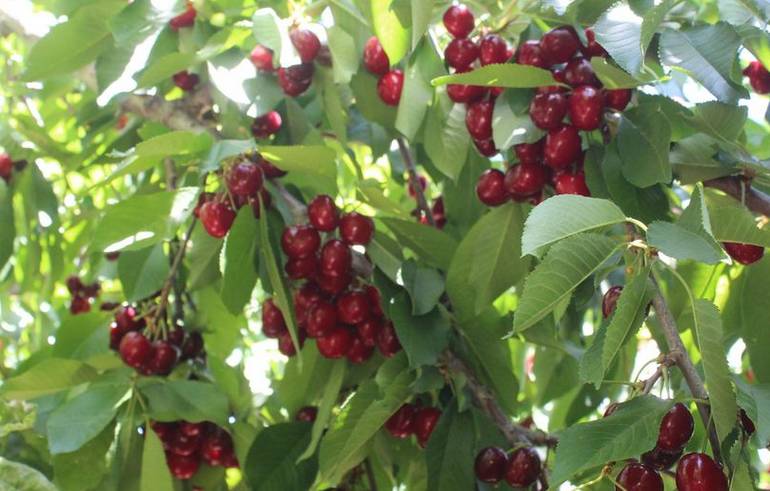 Ambers U-Pick Cherry Farm 9300 Leona Avenue Leona Valley, CA 93551 Web Site  Cherry picking in Leona Valley is extremely popular. Many of the orchards are picked clean in just a few days. So please call ahead to check on availability.