Bay Area Discovery Museum is an indoor and outdoor kids playground located at the foot of the Golden Gate Bridge in Sausalito, California. The museum is great for a kid's day trip and a perfect place to host a birthday party.
Bay Area Discovery Museum is designed for children 6 months to 8 years old. There is a separate toddler area for kids under 43 inches tall with places to crawl and climb on. Other areas of the museum focus on art and theatre and a permanent exhibit that focuses on waves and the sea.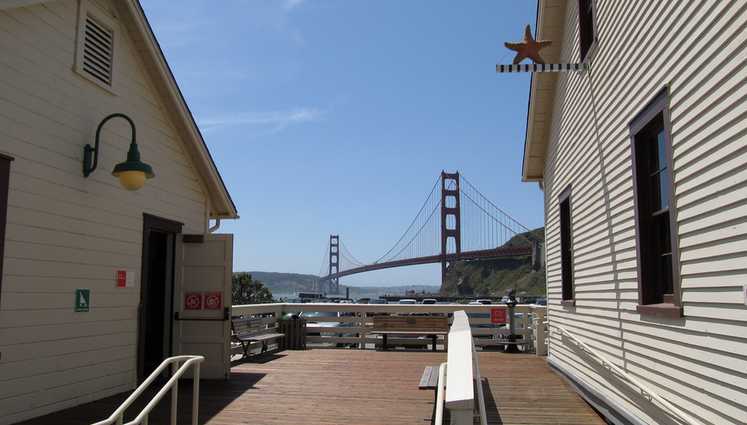 Things To Do
Some of the attractions at the museum are Lookout Cove, a 2.5-acre play area, Tot Spot indoor and outdoor area for little kids, and Bay Hall with hands-on exhibits., If you work up a hunger while visiting the museum, you will be glad to know a Cafe that serves salads, soups and sandwiches, and hot coffee for mom and dad.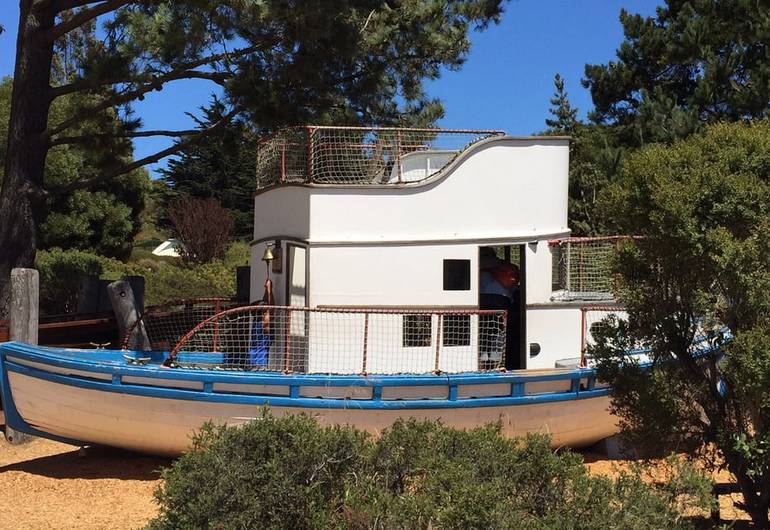 Lookout Cove
Head outside to "lookout cove," a huge play area with a shipwrecked boat that your kids love to play on, plus a short beach trail. Bay Area Discovery Museum has something for every child and makes a great destination for San Francisco families with young kids.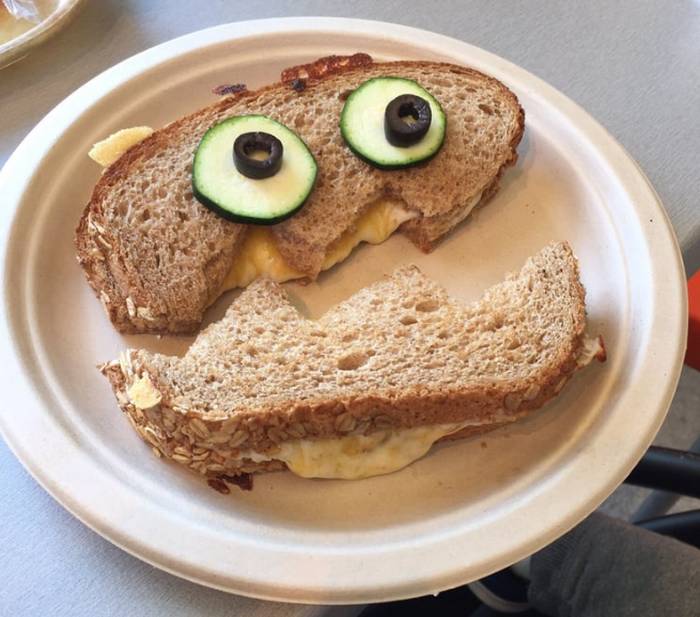 Bean Sprouts Café
Bean Sprouts Café at the museum is the only place to get a snack, but it does offer kid-friendly meals at a reasonable price. All food is made from the best ingredients; organic and local sources are used whenever possible.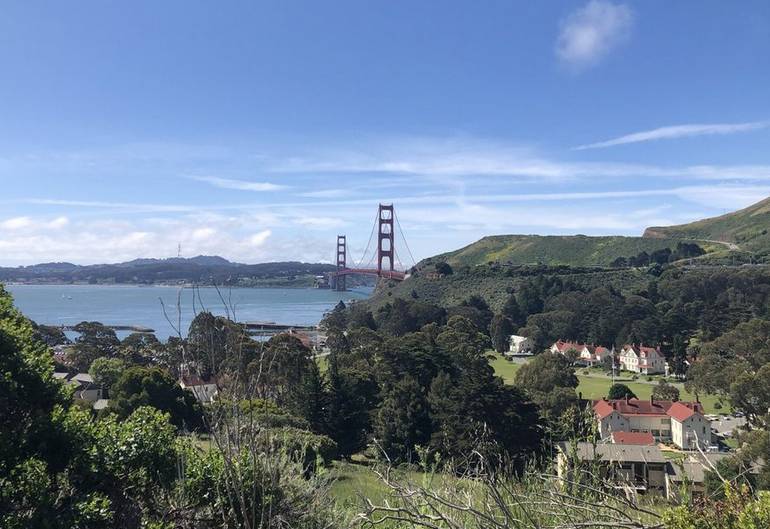 Fort Baker
The museum is located at the foot of the Golden Gate Bridge, the Museum on National Park land in Fort Baker. There are nine restored, historic buildings originally built by the U.S. Army between 1903 and 1905 used to house exhibits and office space.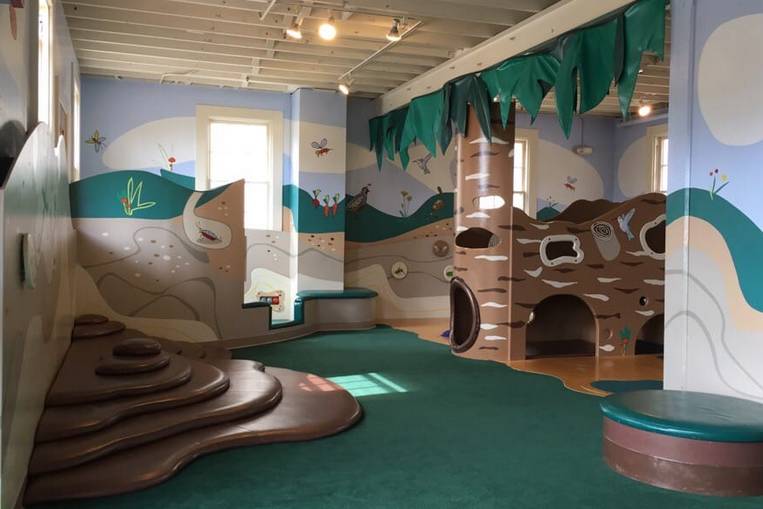 Bay Area Discovery Museum Birthday Party
If you are planning a birthday party, your group can enjoy lots of hands-on fun in one of the birthday rooms, then continue their day by exploring the indoor/ outdoor facility and special activities. The museum offers several different packages and party themes to choose from.
"With its panoramic views of the San Francisco Bay and one-of-a-kind location at the foot of the Golden Gate Bridge—deep in the heart of the Golden Gate National Recreation Area, the museum's setting is unique among the world's children's museums."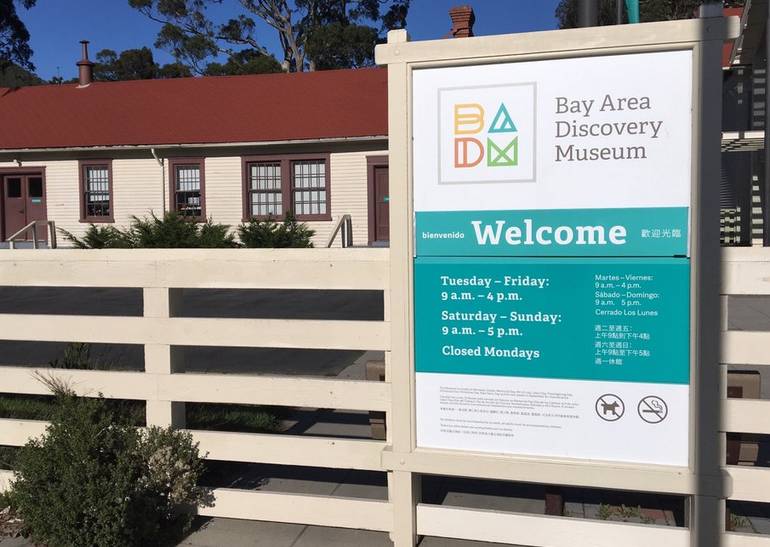 Getting There
Bay Area Discovery Museum 557 Mc Reynolds Road Sausalito, CA 94965-2614. the museum is open on Tuesday. – Friday. 9 am – 4 pm, Sat. – Sunday 9 am-5 pm. The Museum has free admission on the first Wednesday of each month.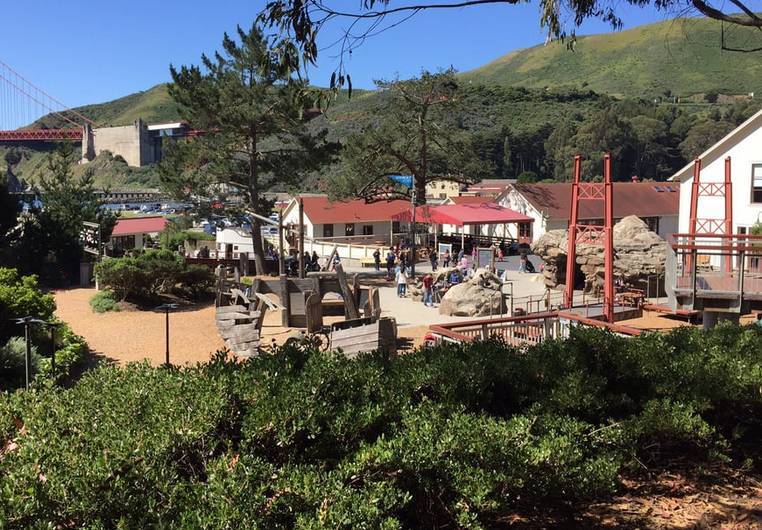 Directions: From San Francisco: Cross the Golden Gate Bridge and take the Alexander Avenue exit. Follow signs to East Fort Baker and the Bay Area Discovery Museum.