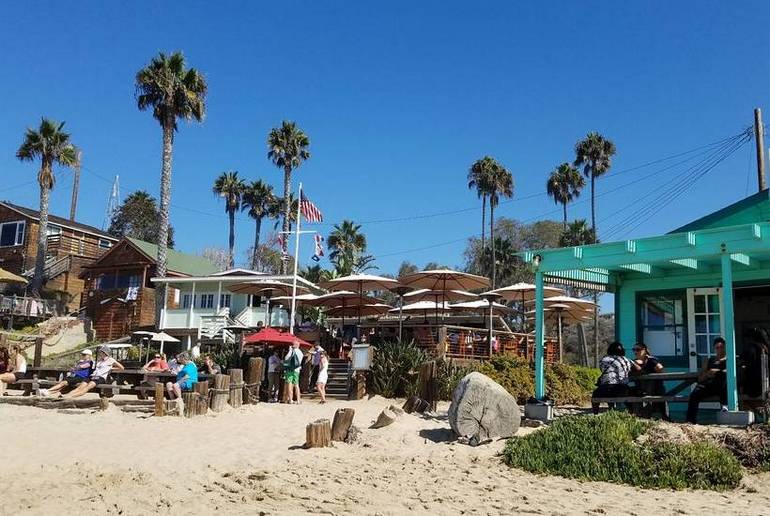 Beachcomber Restaurant is located in historic cottage number 15 at Crystal Cove State Park. The restaurant opened its doors in 2006, five years after the last full-time residents were moved out of the cottages by the state of California.
Cottage 15 was known as the "Whistle Stop" and built-in 1931. An early resident of the cottage was a train engineer who set up a model train that was popular with Crystal Cove kids and they nicknamed it the whistle stop.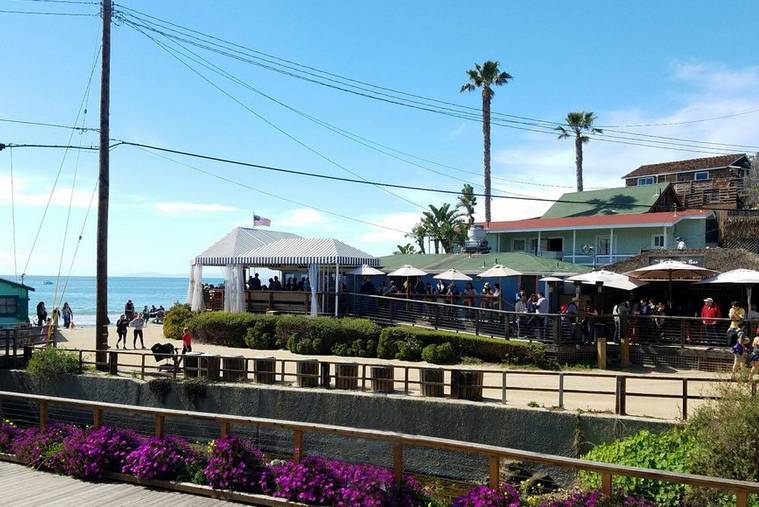 Another resident of Cottage 15 was artist Artist Vivian Falzetti who used the blue cottage number 46 as her art studio. Doug Falsetti was the unofficial mayor of the cove arranging everything from boardwalk clean up to special events.
Today Cottage 15 is the Beachcomber Restaurant offering beachfront breakfast, lunch, and dinner. With its prime location, the restaurant can often have long waiting times. If you do have to wait you will be handed a pager so you can take a stroll along the beach or sit at a picnic table on the beach promenade.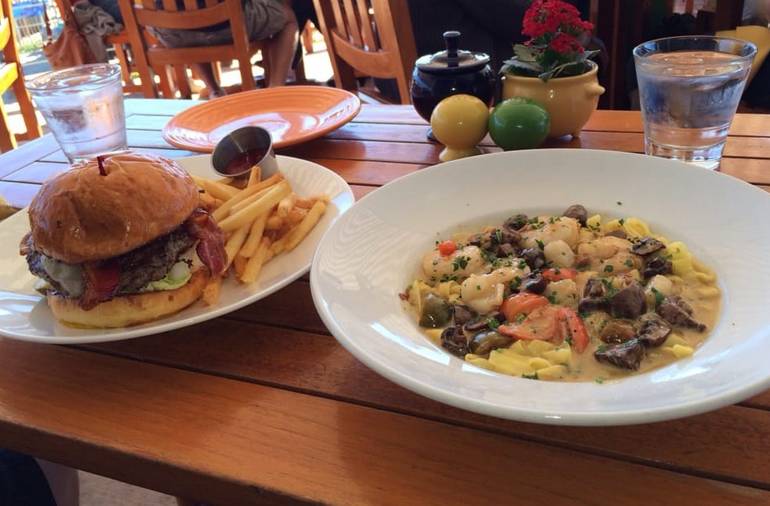 Beachcomber Restaurant Menu
The Beachcomber offers a selection of seafood along with steak and chicken dishes. For lighter appetites, there are soups and salads. You can also enjoy cocktails wine and beer while dining at the Beachcomber. Prices are reasonable considering its beachfront location.
Beachcomber also offers beach rentals including chairs and umbrellas. For lighter dining options you can try the Shake Shack overlooking Crystal Cove. Limited free parking is offered. It's hit or miss parking especially on the weekend.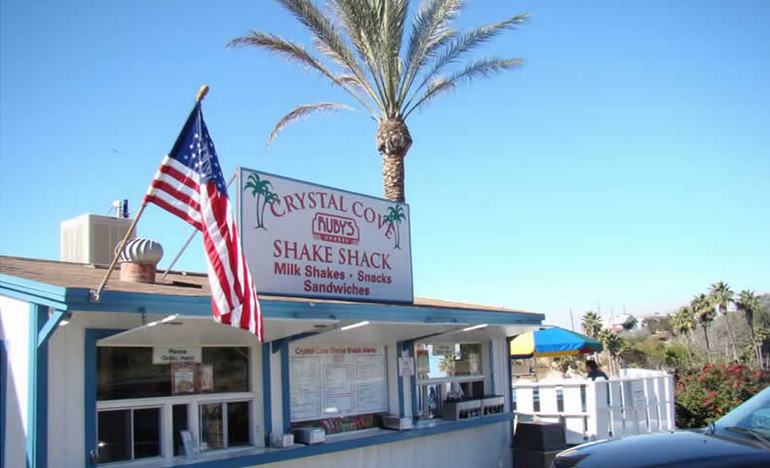 Beachcomber Restaurant Parking
Parking for the Beachcomber Restaurant is at the Los Trancos parking lot located on the east side of Pacific Coast Highway. There is a shuttle that takes guests down to the restaurant for $1.50 each way or you can walk through the tunnel under PCH. The Beachcomber will validate parking with a purchase of $15.00 or more.
Crystal Cove Beach 1932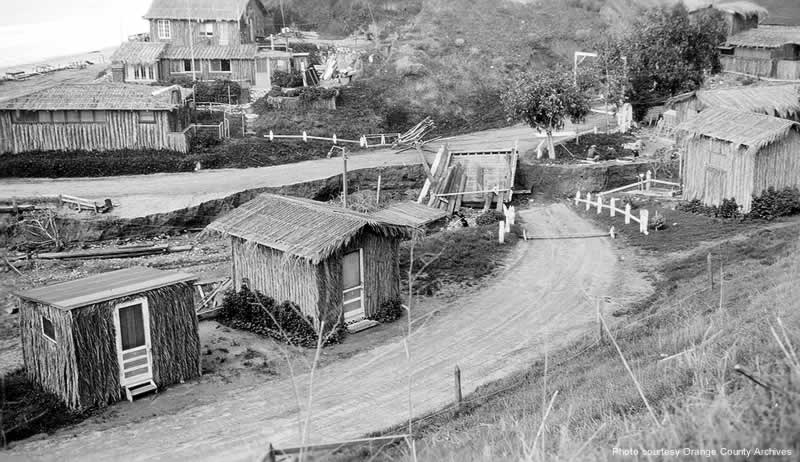 This picture of Crystal Cove is from February 16, 1937. As you can see many of the original "cottages" were not much more than thatched huts. Cottage 15, top left, is now the Beachcomber Restaurant. Notice the washed-out bridge after heavy rains sent a flood of water down the canyon to the ocean.
Nearby Beachcomber Restaurant
Crystal Cove Cottages
Moro Canyon Campground
Laguna Beach
Corona Del Mar