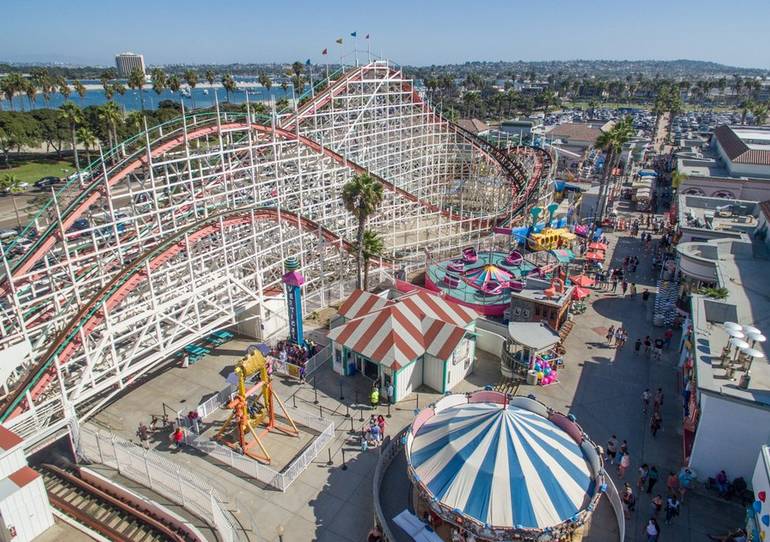 Belmont Park in Mission Beach San Diego is an old-time beachfront amusement park that has been around since the 1920s. Located steps from surf and sand in Mission Beach, Belmont Park offers everything from rides and games to shopping and oceanfront dining.
The star attraction at Belmont Park is the Giant Dipper roller coaster, an original oceanfront roller coaster that is not nearly as fast a modern coaster but almost as much fun to ride. Kids of all ages enjoy a trip on this historic wooden roller coaster.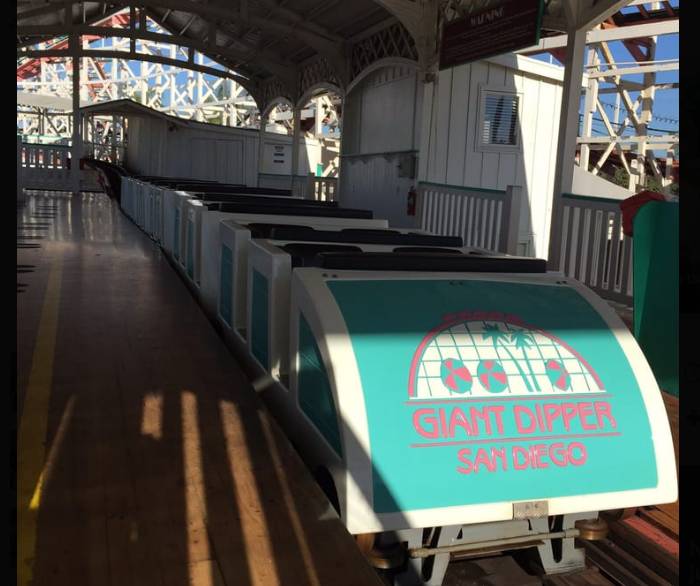 Belmont Park Rides
Control Freak: A rider-controlled Ferris wheel that lets flip upside down.
Overdrive Bumper Cars: An old fashion bumper car ride.
Krazy Cars: Intertube-shaped bumper cars with laser lights.
Beach Balster: Riders are suspended in cars up to 67 feet in the air.
Crazy Submarine: A submarine attached to mechanical arms that rotate.
Vertical Plunge: A drop tower perfect for younger children.
Liberty Carousel: A classic theme park ride suitable for all ages.
Zip Line: Soar over Belmont Park. A high-speed adventure.
Mini Golf: Practice your putting skills on this entertaining course.
Tilt-a-whirl: Cars are mounted on a turntable that rotates.
Giant Dipper: A 1925 old-school wooden roller coaster.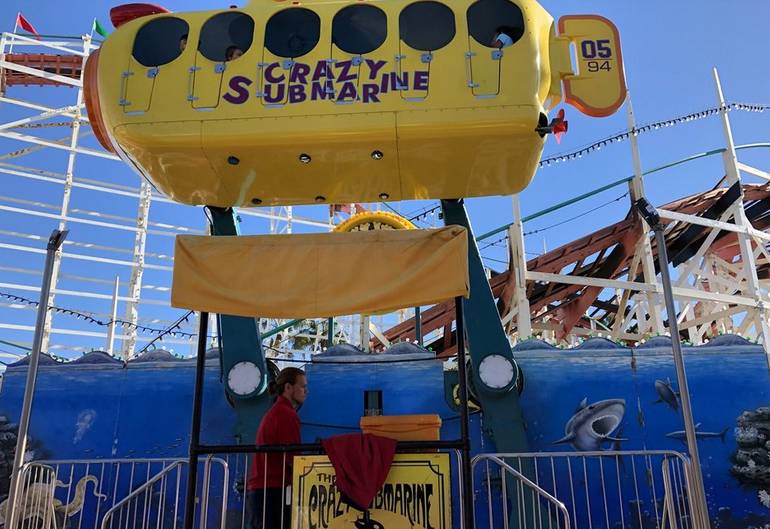 Dining at Belmont Park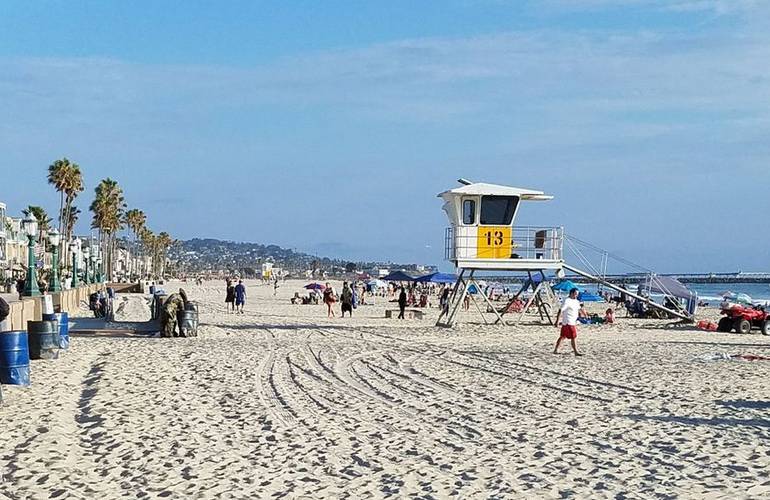 Beach House
The most popular place to dine at the Park is the Beach House, which sits on the Mission Beach Boardwalk. The Beach house is a family-friendly restaurant during the day, even though it's a beach bar. 3125 Ocean Front Walk, San Diego. Website.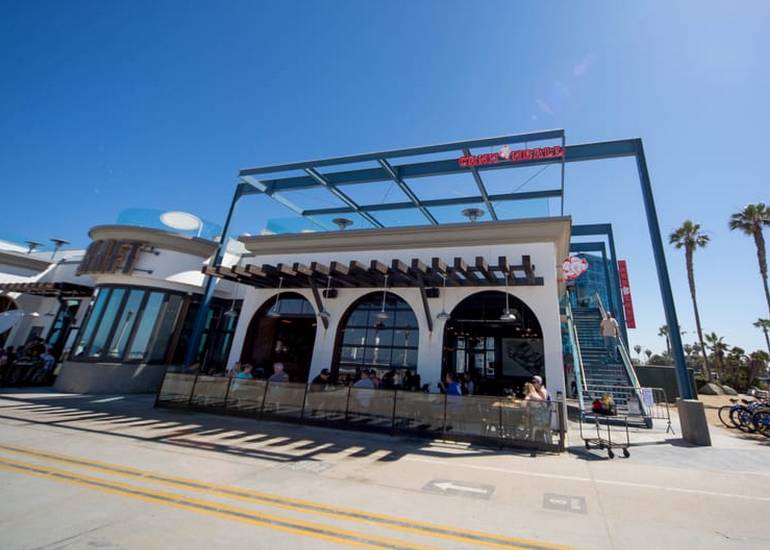 Cannonball
More upscale than the Beach House, the Cannonball also sits on the Mission Beach Boardwalk, only steps to the beach. The food is great here, although it's pricey. Cannonball is San Diego's largest oceanfront rooftop dining experience. 3105 Ocean Front Walk, San Diego. Website.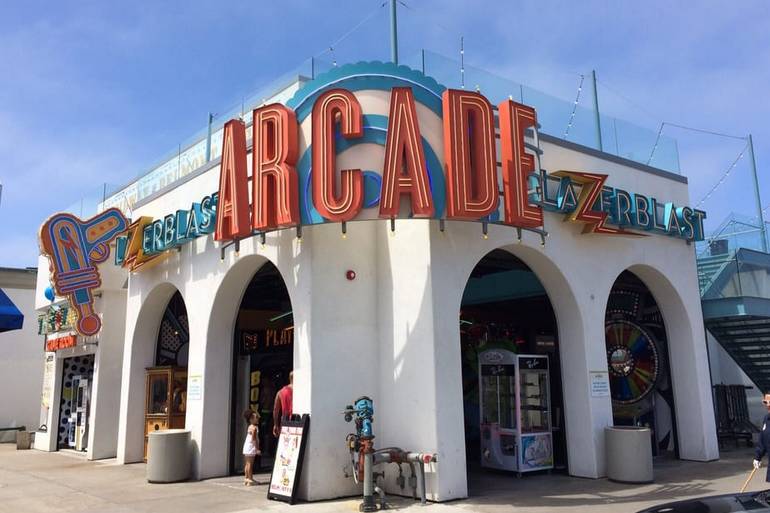 There are plenty of options for a quick bite, including the hot dog on a stick, Belmont Burgers, the Sweet Shop, a snack shack, and an ice cream store. Belmont Park is located at one of San Diego's most popular beaches, Mission Beach. Please bring along a beach chair and towel to make a day out of it.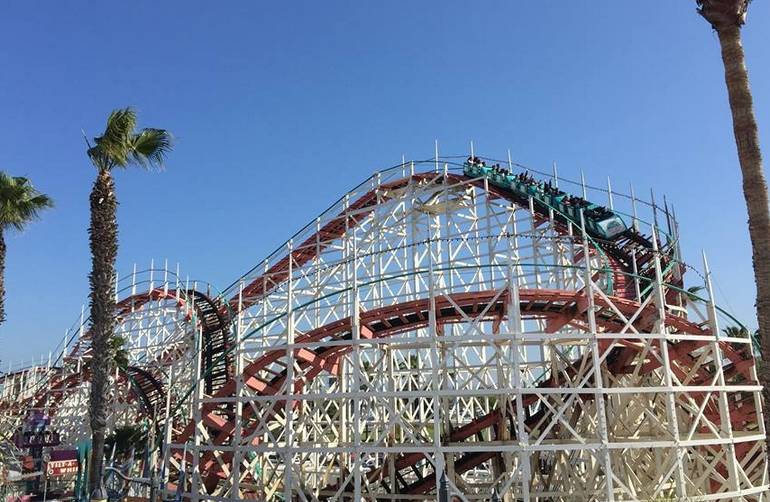 Belmont Park amusement park is a fun destination you won't want to miss if you're in San Diego. Admission to Belmont Park is free. You can buy single-ride tickets or get a wristband and ride all day long. Belmont Park 3190 Mission Blvd San Diego, CA 92109 Located at Mission Boulevard and West Mission Bay Drive. From the North: Take I-5 South to Sea World Drive.