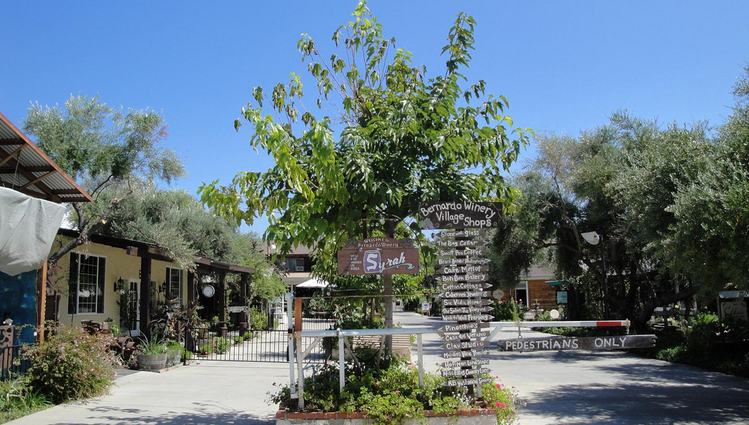 Bernardo Winery is 25 miles north of downtown San Diego and has been producing wine for over 100 years. On the grounds along with the winery are little wooden cottages that serve as shops and include such artisans as a goldsmith and a glassblower.
The winery is a beautiful and historic place. A rustic oasis among the suburbia of Rancho Bernardo. You could easily spend several hours here exploring the grounds and shops. It's definitely worth checking out and it is a great day trip from San Diego.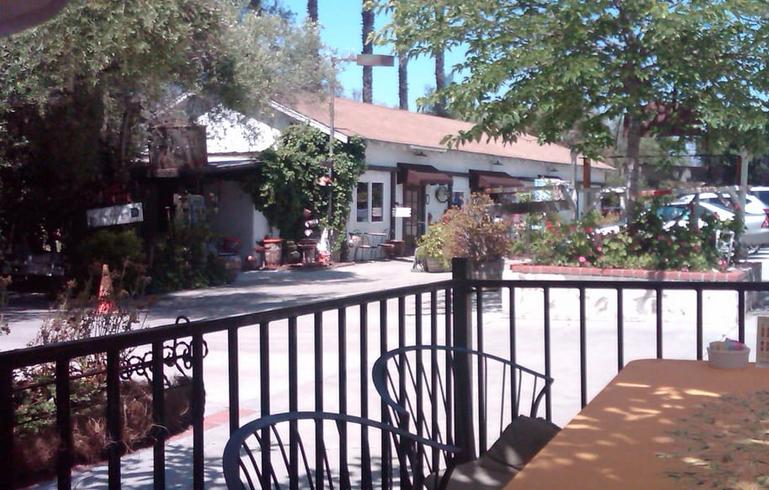 Bernardo Winery tasting room is open daily from 9 a.m. to 5 p.m. and you get to keep the logo glass. Guided tours are available for large groups with reservations, and the on-site restaurant is open from 11 a.m. to 3 p.m., Tuesday through Sunday. Specialty shops are open from 11 a.m. to 5 p.m., Tuesday through Sunday.
Even with most of the surrounding hills covered with homes, the Bernardo Winery is a lovely place to spend a day. You are allowed to wander the grounds and window shop while sipping wine which makes wine tasting at Bernardo Winery a unique experience.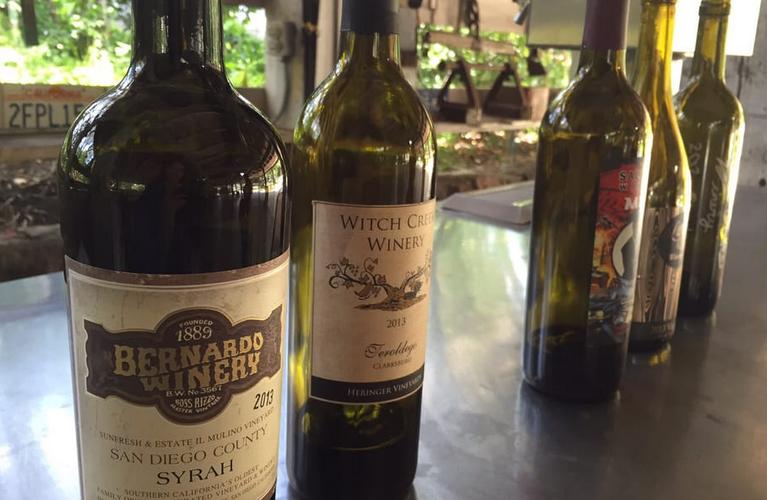 Every Friday morning there is a Farmers Market. During the year, events are held including concerts and craft fairs. Bernardo Winery offers about 20 wines on the wine tasting menu. Most of the wine is from local wineries with a few from northern California.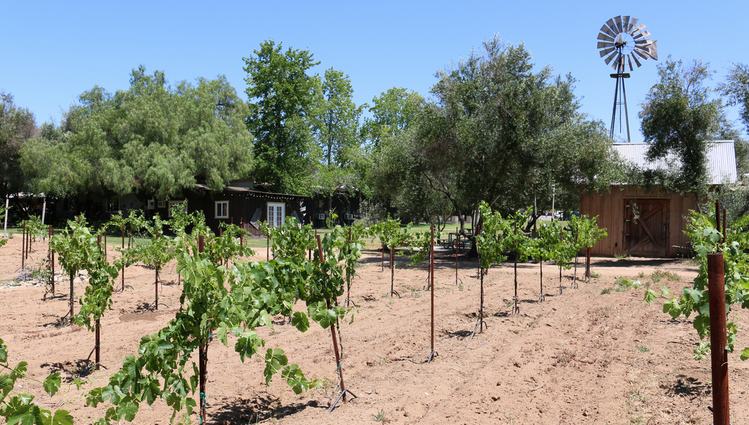 Wine tasting prices are also very reasonable and the staff is knowledgeable and friendly. They even have grape juice for kids.
Shops at the winery include Rancho Bernardo Historical Museum, Sweet Pea Coffee Cottage, Cafe Merlot, Clay Artists at the Vineyard, The Salon at the Vineyard and Bernardo Winery Sweet Shop.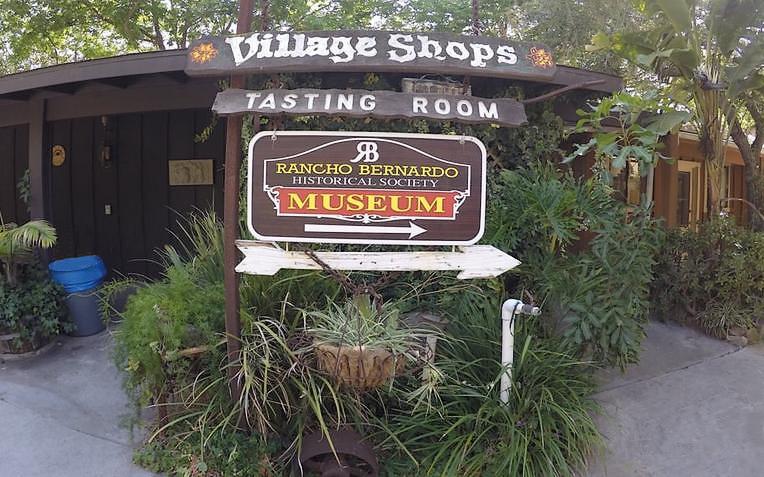 The winery was founded in 1889 and is San Diego County's oldest winery. They are also the oldest continuously operating winery in Southern California. The winery is family-owned and operated and has been since 1927.
You are free to wander through the grapevines, sip wine on the patio, and shop in specialty stores converted from some of the original winery buildings. It's quite a surprise to find this little winery in the middle of all the development of Rancho Bernardo.
Bernardo Winery makes for a nice day trip in itself because there is so much to see and do. Bernardo Winery 13330 Paseo Del Verano Norte, San Diego, California.  Winery Website
You Might Like These Trips