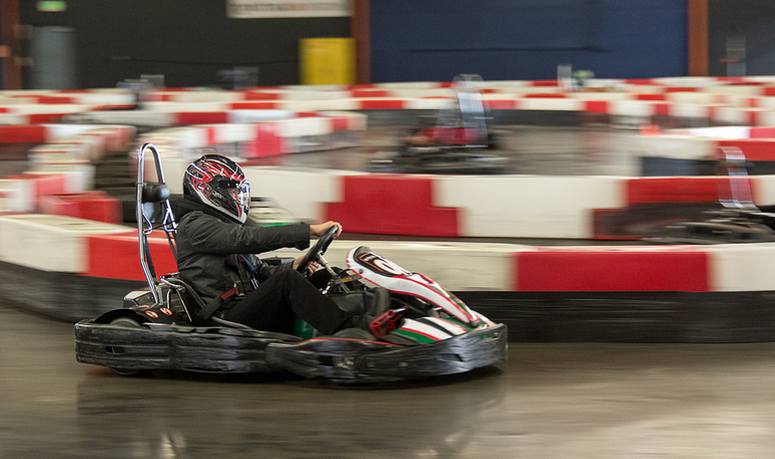 Indoor Go Karts are all about having fun. For those who love karting or just want to try something new today's karts are all electric and can go about 40 mph. You race around on professionally designed race tracks and compete against the clock or other drivers. See below for current discounts on Southern California Indoor Go Kart Racing.
Race tracks use a railing system for safety as well as professionally trained track flag marshals. Safety is very important and all new drivers receive a briefing session on racing rules before they are allowed to drive on the track.
Kart racing is a fun way to spend an afternoon or evening with friends. A score ranking system is used so you can compete with drivers from all over Southern California. Everyone can race for the fastest time of the week or fastest time of the month.
Indoor racing is the perfect place to hold r corporate event, birthday party, bachelor party or simply just arrive and drive.
The top two indoor kart companies in Southern California are Pole Position Raceway and K1 Speed. They both have similar pricing and can be found in all areas of So Cal.
MB2 Raceway Indoor Go Karting has two Los Angeles-area locations. Cal Speed Karting Center has a huge outdoor track at Auto Club Speedway in Fontana.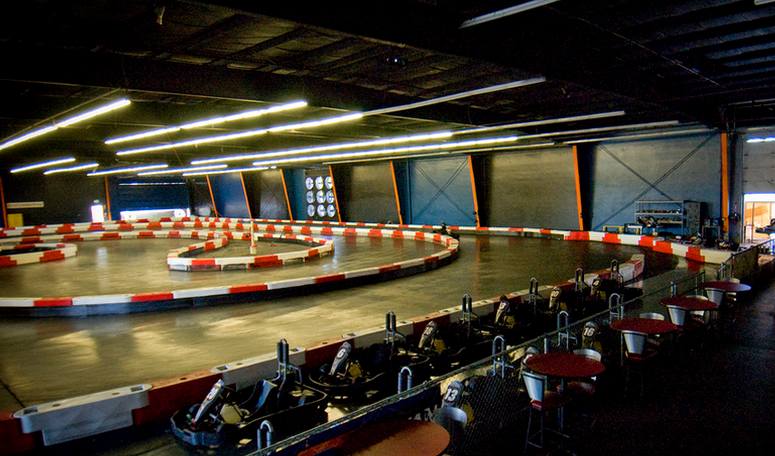 Each Go Kart session lasts about 10 minutes and may include anywhere from 1 to 12 drivers. You will be provided with a clean head sock and racing helmet and must wear closed toe shoes.
Long hair must be pulled back into a ponytail. All racers must be at least 4 ft 11 inches tall to race if they are under 18 and must be accompanied by an adult. All racers should be under 300 lbs to race.
Some locations do offer Jr go carts for kids age 5 -10 years old. Teens and adults get to drive the big karts that go up to 40 mph. Parents or guardians are required to sign waiver forms for all drivers under the age of 18 upon arrival.
All racers will go through a short briefing on the karts and track rules before they get behind the wheel of a kart. You must know the meaning of each flag, safety signs and also how to operate the kart.
Reservations can be made for ahead of your arrival time, but the wait is usually not too bad even on weekends. If you are looking for a fun and exciting activity to enjoy with friends and family then check out Indoor Go Kart Racing.