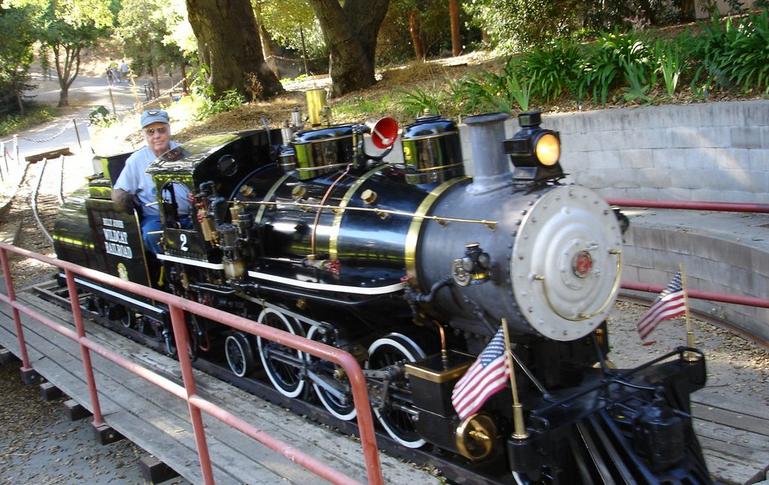 All aboard! Billy Jones Wildcat Railroad is a fun, budget-friendly mini-adventure for kids and kids at heart. Located inside Oak Meadow Park in Los Gatos, California, Billy Jones Wildcat Railroad is just a short drive from San Jose.
A historic, one-third scale railroad offers rides on both steam and diesel locomotives. A restored antique carousel is also available for guests to enjoy. Families build lasting memories as the kids cheer for every "choo, choo" of the train whistle and giggle with every turn of the merry-go-round. Trains depart throughout the day from an old-fashion clock tower station.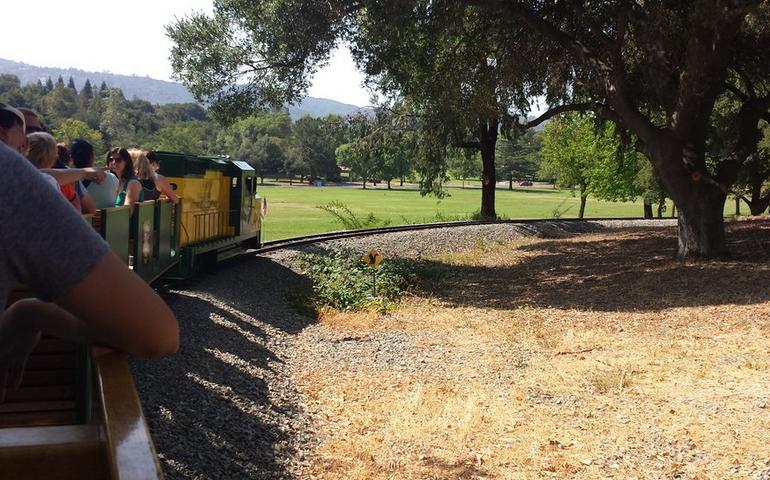 Kids love to watch the vintage, manually operated turntable, similar to those used by trolley cars in San Francisco, maneuvers the engine in front of the passenger cars. The friendly conductors operate the locomotives in classic conductor's clothing, further adding to the historic ambiance.
The railroad track is about a mile long, and rides last about eight minutes. Adults can relax and enjoy the nostalgia while children ooh and aah as the locomotives pass over the bridge at Los Gatos Creek and continue adjoining Vasona Park.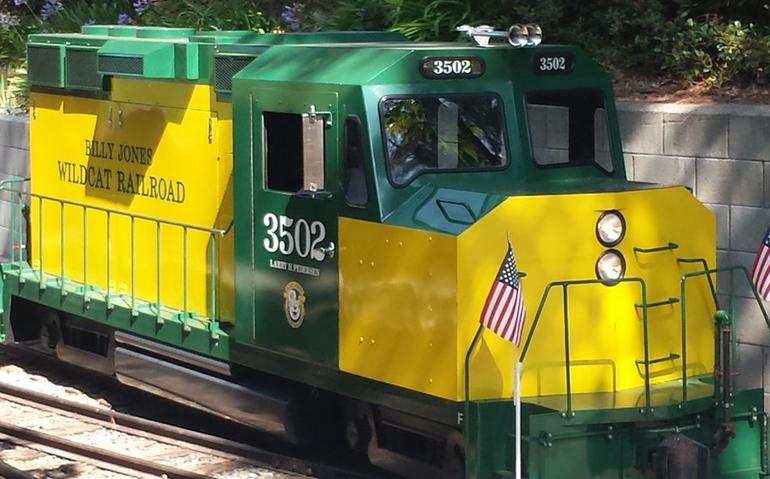 The train has the ability to alter its route, giving passengers a different perspective if they wish to ride more than once. Tickets to ride the train or carousel are very inexpensive, and proceeds help maintain these delightful examples of a bygone era.
The railroad is named after William Jones, who became a railroad enthusiast at an early age. At just 13, he began working for the South Pacific Coast Railroad and retired in 1950. In 1939, Jones purchased a dilapidated locomotive and spent years restoring it to working condition.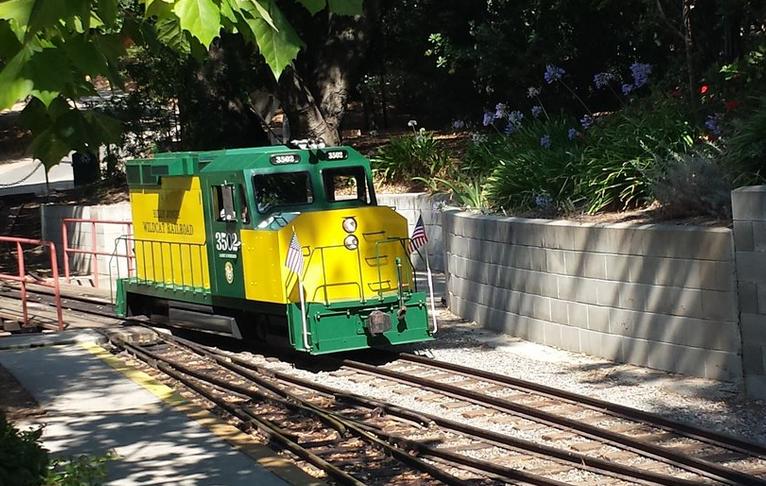 For 25 years, Billy Jones welcomed visitors to his private ranch and offered rides on his "No. 2" at no charge. Even Walt Disney stopped by for a ride and invited Billy to guest engineer on the Disneyland Railroad. No. 2 recently celebrated its 100th birthday and can still be viewed at Billy Jones Wildcat Railroad along with No. 5, No. 2502, and No. 3502.
When Billy Jones passed away in 1968, local business people formed the nonprofit Billy Jones Wildcat Railroad, Inc., to keep the railroad operational and honor Billy Jones's legendary.
The organization purchased the whimsical W.E. "Bill" Mason Carousel in 1980 after discovering a San Francisco Peninsula warehouse. The revitalized carousel results from a ten-year restoration project and one of the few remaining historic carousels in California.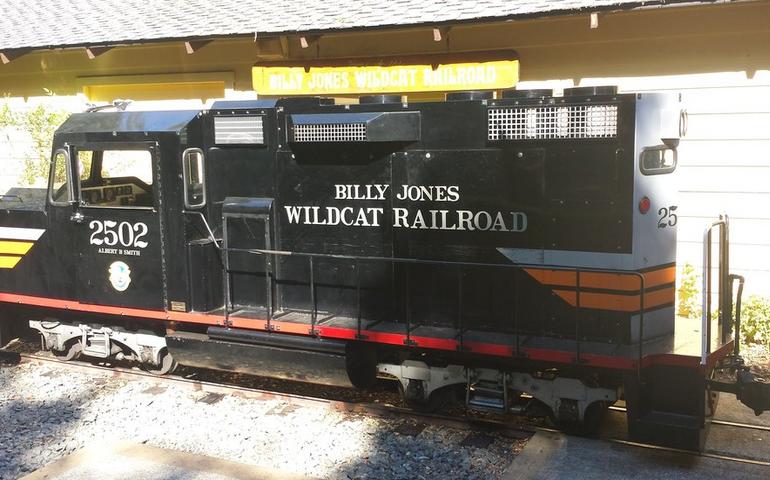 Billy Jones Wildcat Railroad, Inc. hosts several events throughout the year, including the Flapjacks and Railroad Tracks pancake breakfast in June and the End of Summer Night Ride and Pasta Dinner in August. Event tickets can be purchased in person at the time of the event for a nominal fee.
The Fantasy of Lights holiday celebration is another great time to visit the railroad and take a night ride with views of the festive light sculptures in Vasona Park.
Guests can also enjoy snow cones and ice cream treats courtesy of the railroad's snack shop, which also serves BBQ, burgers, and hot dogs, all for an affordable price.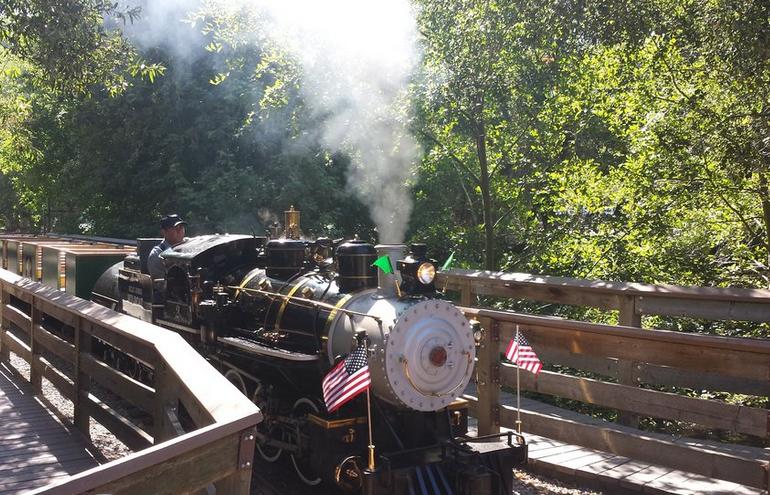 A nearby picnic area with tables is also available. For added entertainment, visit the playground and its main attraction, a decommissioned T-33A jet, nicknamed "Shooting Star."
The jet is on loan from the U.S. Air Force and has an open cockpit for wannabe pilots to climb in and let their imaginations take flight. Guests interested in commemorating their visit can shop the onsite gift store for Billy Jones Wildcat Railroad merchandise.
Although the railroad sees roughly 100,000 riders each year, the crowds are usually very manageable.
Expect larger crowds and longer wait times for the train during the summer and around the winter holidays. Billy Jones Wildcat Railroad is open on weekends only with extended weekday hours in the summer.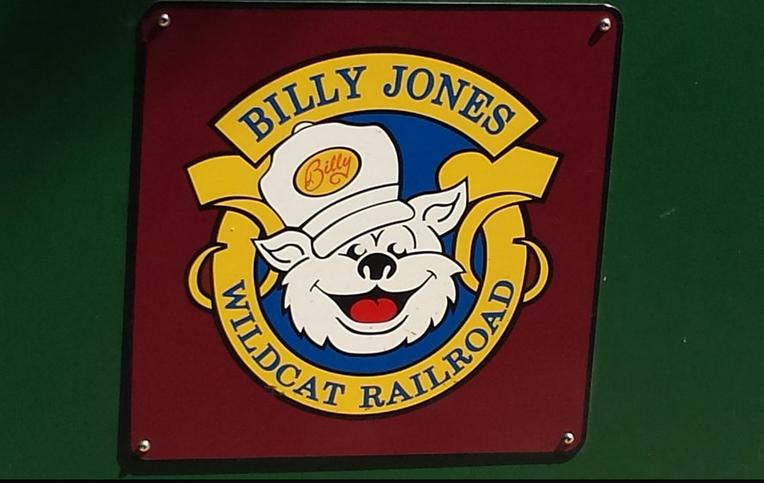 Where is the Billy Jones Wildcat Railroad
Summer hours begin mid-June and end on Labor Day. All hours are weather permitting, and visitors are encouraged to call ahead on potentially rainy days. Both the railroad and the carousel are accessible; in fact, disabled passengers ride for free.
A parking lot near the playground is available for a small fee, and street parking can be found just outside the park at no charge.
Oak Meadow Park is about a one-hour drive from San Francisco and two hours from Sacramento. Billy Jones Wildcat Railroad is located at 233 Blossom Hill Rd, Los Gatos, California.