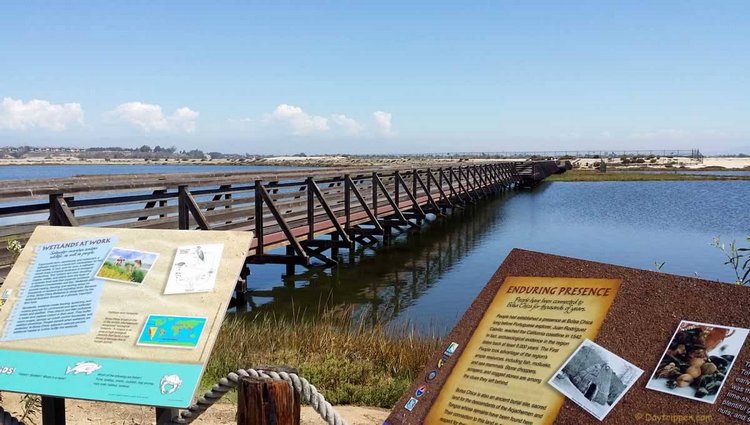 If you love nature, critters, and water, then the Bolsa Chica Wetlands has it all. But it's easy to miss this place if you don't know what you're looking for.
Bolsa Chica reserve includes over 1,200 acres of undeveloped wetlands, lowlands, and lower mesa operated by the California Department of Fish and Game, and is hidden along the east side of Pacific Coast Highway in the city of Huntington Beach from Warner Avenue to Seapoint Avenue.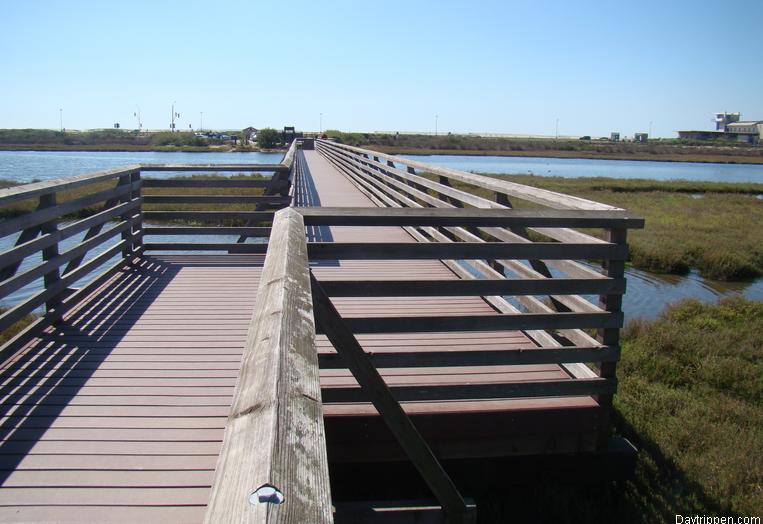 Bolsa Chica is one of the last remaining wetlands in southern California, within the past 100 years the area has been used as a hunting ground, for gun emplacements by the United States military, and as an extensive oil production field.
For several thousand years before those times, Native Americans inhabited the wetlands and surrounding bluffs.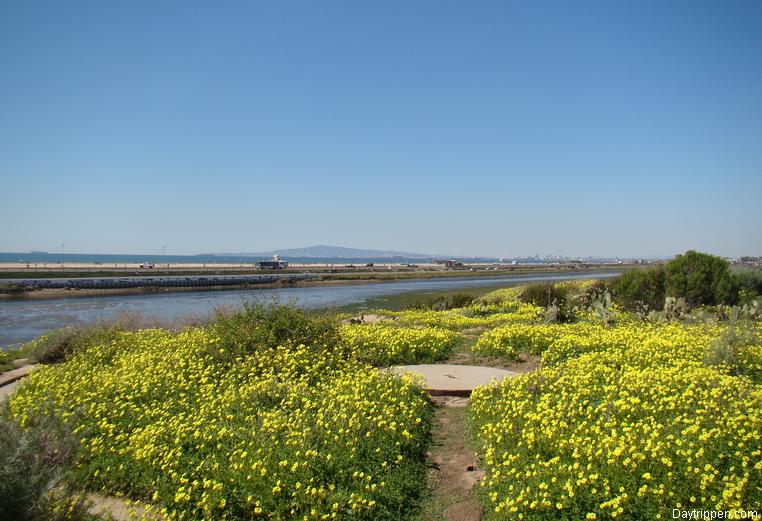 Although there are still active oil wells on the wetlands today, the area has become the home to a large and diverse collection of flora and fauna, as well as a haven for an abundance of coastal wildlife and is open to the public daily from sunrise to sunset.
Before you start your adventure, be sure to stop by the Bolsa Chica Interpretive Center, located in the parking lot at PCH and Warner and grab a pamphlet to help you identify all the possible things you might see on your nature walk.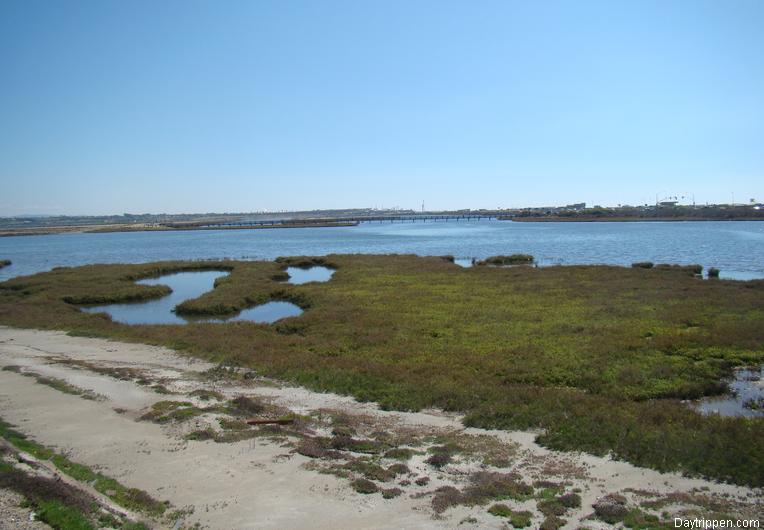 If you enter next to the Interpretive Center, you will need to walk on Warner Ave for about a hundred feet, crossing Los Patos Bridge, to get to the main trail. In spring, wildflowers often line the path from the parking lot to the upper mesa.
As you cross over the long wooden pedestrian bridge entering the marshlands, you will be treated to all types of marine activity in the shallow waters just beneath your feet, including stingrays swimming among the fish and native undersea plant life, as well as feisty diving terns as they look for a tasty meal.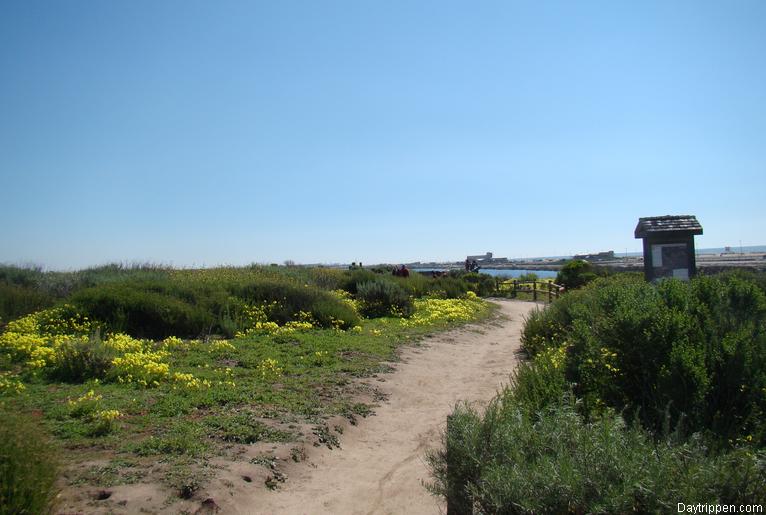 Continuing down the path, you will see lots of jumping fish, lizards, snakes, coyotes herons and pelicans. Every year, especially during the migration seasons, almost 200 different species of birds can be seen at the Bolsa Chica wetlands.
It's amazing to walk along the water and see a huge flock of loons ND grebes just feet away from you.
There are also great views of the ocean, and on clear days, the San Gabriel and Santa Ana mountains are visible. The trail has two wildlife stops, where binoculars come in handy.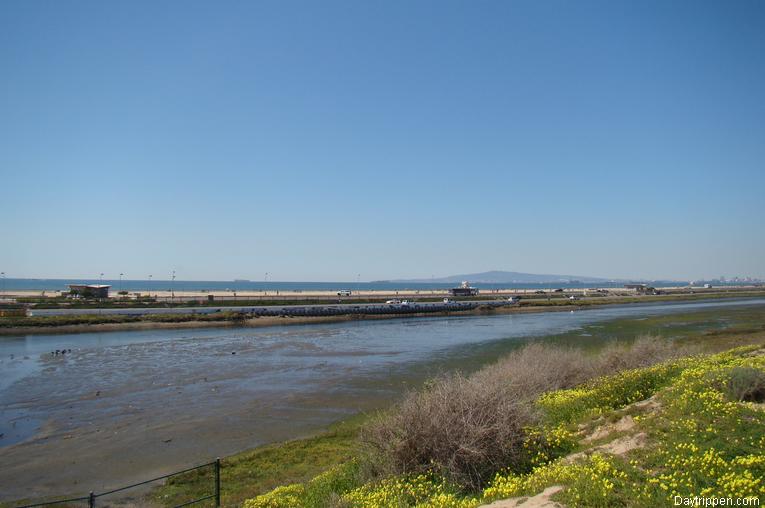 These areas are sometimes filled with professional photographers that are looking to capture that once in a lifetime shot.
The trails at Bolsa Chica are perfect for a quick escape. If you are looking for an off the beaten path experience Bolsa Chica is probably not for you. On the other hand, this Huntington Beach nature preserve is perfect for families with young children. Most of the trails are easy enough for strollers.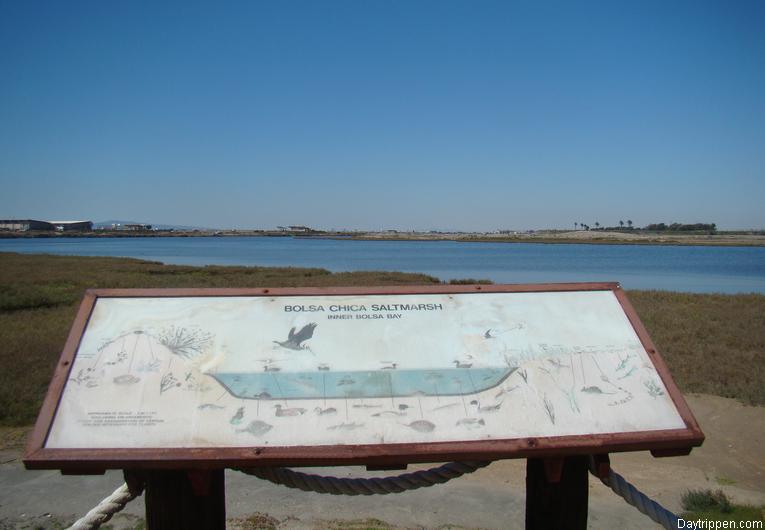 The Bolsa Chica Interpretive Center offers group tours available where a guide will walk around with you and give you the history of the Conservancy and what they do there.
Don't worry about getting lost at Bolsa Chica Pacific Coast Highway and the beach are always in sight. Sunset is a wonderful time to visit Bolsa Chica Ecological Reserve, the view from Bolsa Chica Mesa is amazing, and the admission price cannot be beaten.
With 95 percent of the state's coastal wetlands destroyed, the Bolsa Chica Ecological Reserve is one place you don't want to miss visiting sometime soon, as the exploding population is always threatening to encroach upon this pristine natural treasure.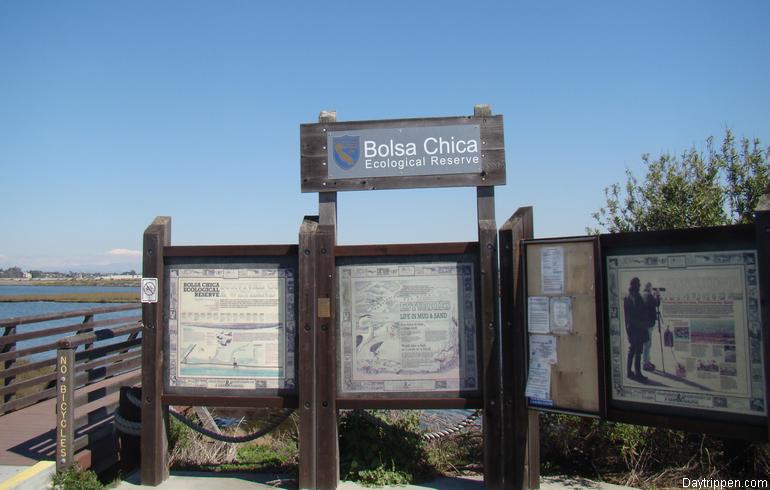 Where is the Bolsa Chica Wetlands
Bolsa Chica Wetlands has two parking lots. Bolsa Chica Interpretive Center 3842 Warner Avenue Huntington Beach, CA 92647. Warner and Pacific Coast Highway in Huntington Beach.
Pacific Coast Highway is almost directly across PCH from the Bolsa Chica State Beach entrance. 18000 Pacific Coast Highway Huntington Beach, CA 92647. Parking is free parking. No dogs or bikes are allowed on the trails in the preserve. Bolsa Chica State Beach Camping