A Bug Out Bag is a backpack or duffle bag with enough supplies to last for seventy-two hours after an emergency or disaster. Most homes have some emergency supplies, but what if you get stuck in a traffic jam, or disaster strikes while you're out on the road. Bridges will be closed, traffic will come to a standstill, and you will need to survive until you can make your way home.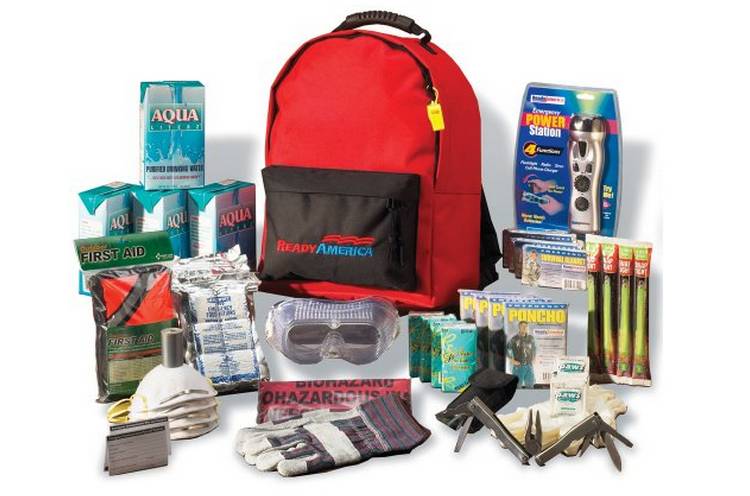 Bug Out Bags are designed for short-term survival while you make your way home. They can provide your basic needs for up to three days. You can put together an essential bag for only a few dollars or buy a pre-made Bug Out Bag starting at around $50.00. Listed here are some of the must-have supplies for your emergency kit.
Once you have assembled your bag, just throw-in in the trunk of your car or a drew in your office desk. Hopefully, you will never need to use your Bug Out Bag, but if an emergency does happen, it will be one of the first things you look for. Here in California, one of the biggest's risks is a significant earthquake. If your out on the road, bridges will be closed, traffic lights will be out, and long lines of cars will be the norm.
Take time to assemble or purchase a 72-hour emergency Bug Out Bag. Don't leave your survival to chance; be prepared with Bug Out Bag.
Every Bug Out Bag should include:
3-day supply of food and water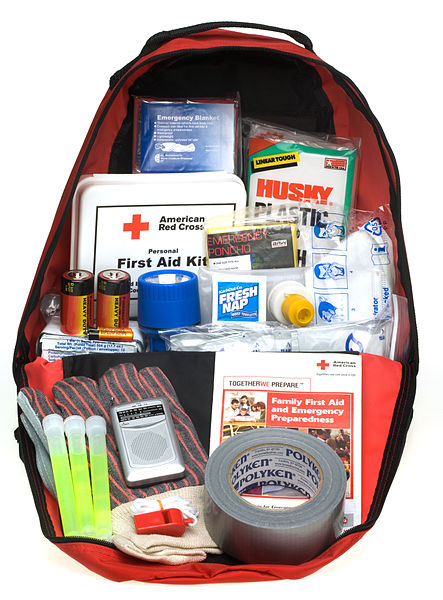 Portable radio and extra batteries
First aid kit and handbook
Emergency lighting/matches
Pen, paper, and tape
Sturdy shoes/ Gloves
Change of clothing and a hat
Fixed-blade and folding knife
Plastic tarps or bags for shelter and water collection
3-day supply of any medications you take regularly
Personal hygiene supplies (including toilet paper)
Additional items you might include:
List of emergency contact phone numbers
Cash in small denominations
Child and elderly care needs
Remember to make a bag for your pet!
Whistle (to alert rescuers to your location)
Personal Water Filter Straw
Emergency Thermal Blankets
A bug-out bag is an essential item for every member of your family. These bags can be used at home, so you can remain in place even without utilities, in your auto when you're out on a trip or commuting to work.
Pre-made survival bags can be cost-effective, especially if you don't have the time to make your bag. You can start with assembling a fundamental kit out bag and with items you have at home already. A duffle bag or backpack, bottled water, paper towels, flashlight, portable radio, and some granola bars and your off to a good start.
Once you see how easy it is to make a basic emergency kit, you can put a little more thought into the design of a more giant bag or order a pre-made emergency kit. When assembling or buying Bug-Out-Bags, remember they are designed for three days and should not be too heavy in case you have to do some walking. A Bug Out Bags job is to get you home after an emergency or disaster. Remember Don't Leave Home Without One.