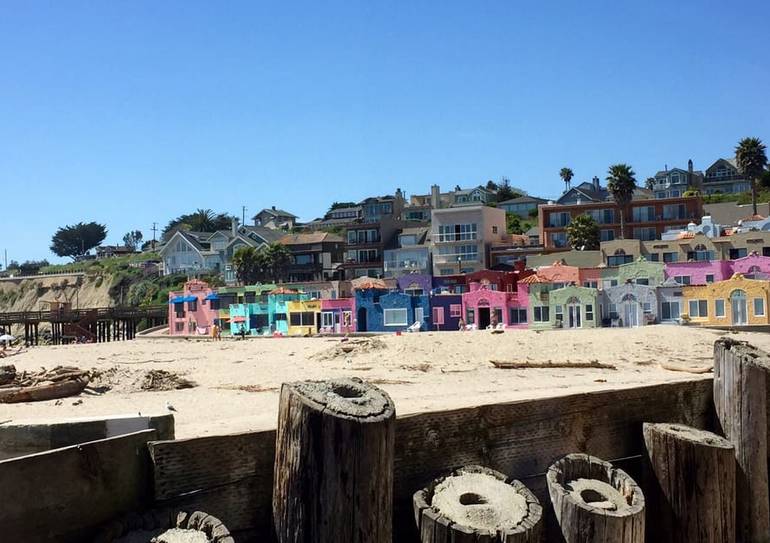 Fresh seafood cuisine, candy-painted storefronts along the ocean, local boutiques, and quiet beaches all wait just a few miles away from Santa Cruz in the relaxing and colorful beach town of Capitola, CA. If you're looking for a classic California beach experience away from the hustle and bustle of larger, more tourist-heavy spots, this town is for you.
The town of Capitola is a small but well-appointed place with restaurants, bars, beach rentals, boutiques, and plenty of friendly locals happy to give you their recommendations.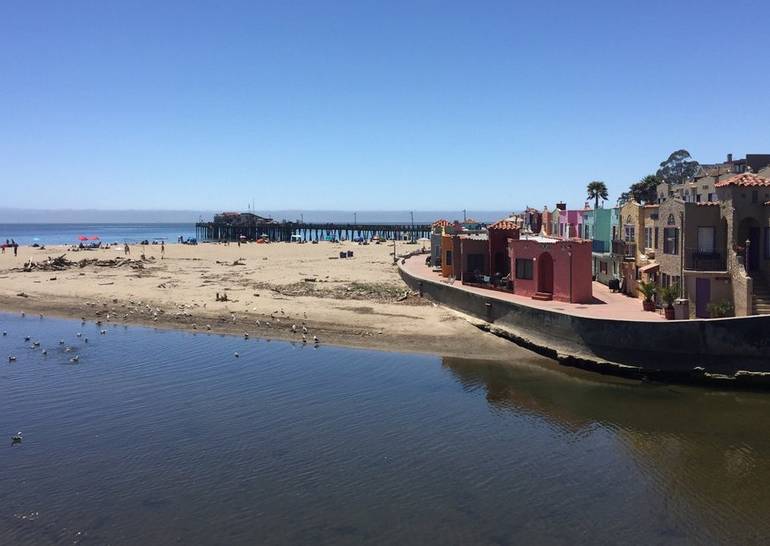 In town, you can check out art galleries like the Thomas Kinkade Signature Gallery and Showroom, enjoy a wine tasting at the satellite tasting room for local label Armida Winery, sip a unique craft beer (with Fido in tow!) at Sante Adairius Rustic Ales, and grab some delicious local seafood at the Paradise Beach Grille.
If the ocean is your main destination, there's plenty of fun in the sun to be had in Capitola! Whether you're already an expert surfer or paddleboarder or are a complete novice looking to dip your toe in the world of watersports.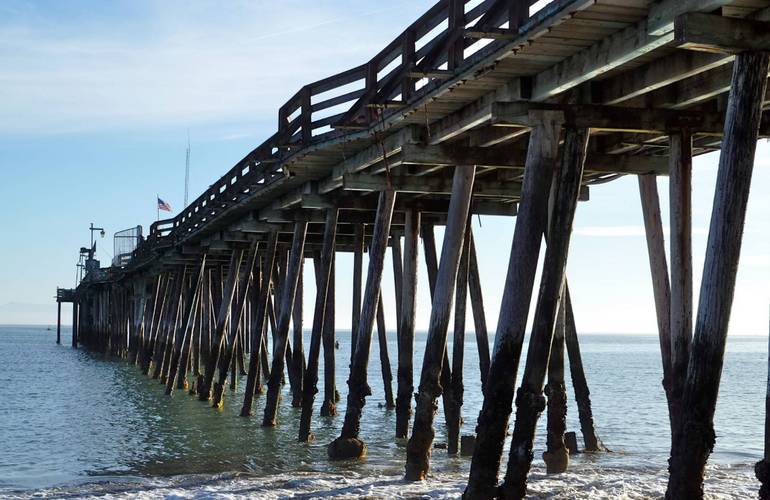 Capitola was originally called Soquel Landing.  In the 1850s the town's wharf was used to ship lumber harvested in the nearby hills. By the mid-1870s most the local trees had been felled and a prominent local landowner decided to create a seaside vacation spot called Camp Capitola. Over the years the town grew and transformed into "Capitola by the Sea." Today Capitola is just as popular as it was in the early days with visitors coming from all over to enjoy the charms of this classic California beach town.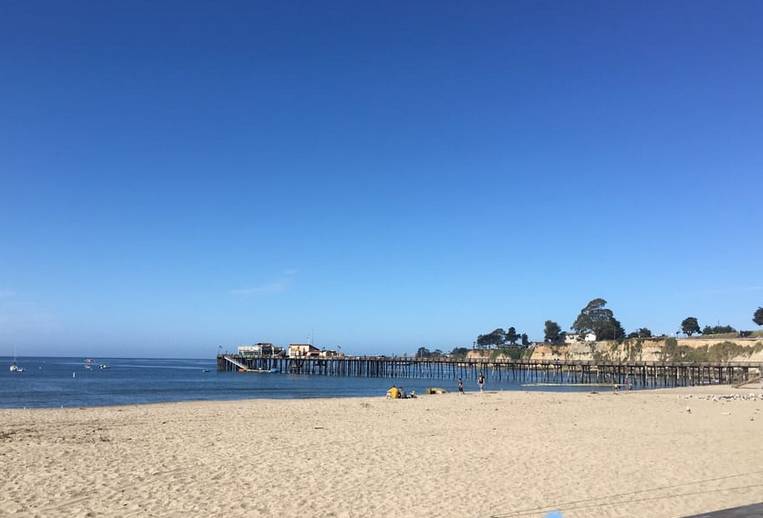 Capitola Beach
The main beach at Capitola is split in half by seasonal Soquel Creek. On the north side, you will find Capitola municipal wharf. It's not a modern pier by any means but it is a great place for a stroll, watch the sunset, go fishing, or have a bite to eat at the Wharf House Restaurant at the end of the pier. The south side of the beach is the best place to relax on the sand and watch the surfers catch a wave.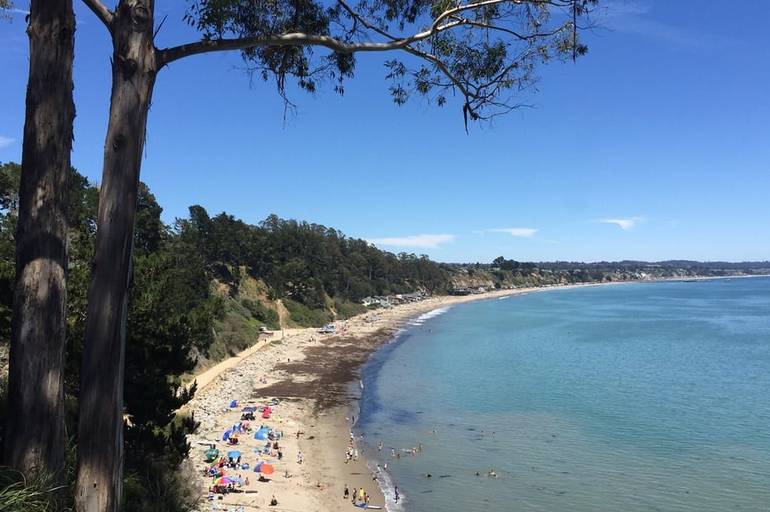 To get away from the center of town, you can make your way to one of Capitola's nearby beach destinations. New Brighton State beach boasts a beautifully rugged landscape. The natural habitat and wildlife that surrounds this beach make it a haven for nature lovers and beachgoers alike.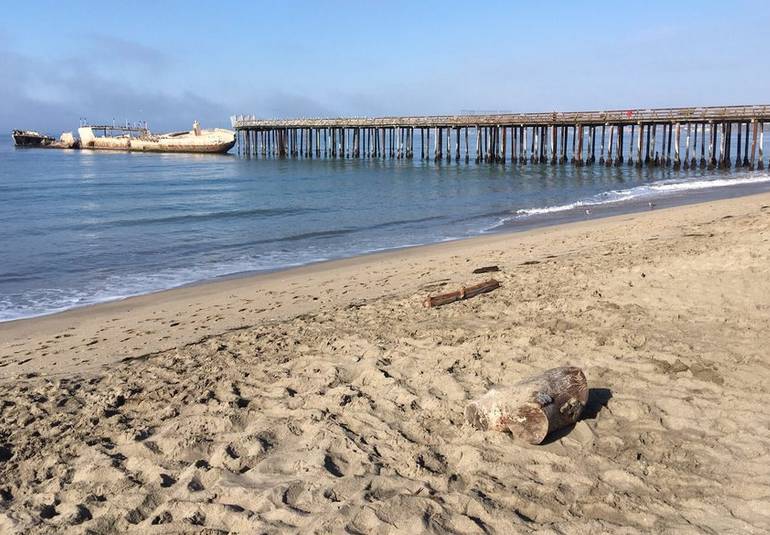 Seacliff State Beach
If you want a leisurely walk along a classic pier, head over to Seacliff state beach, where it might just be you and the Pelicans! Seacliff is also a popular camping spot with a well-traveled walkway that runs between the campground and the beach. Make reservations ahead of time to pitch your tent along the waves.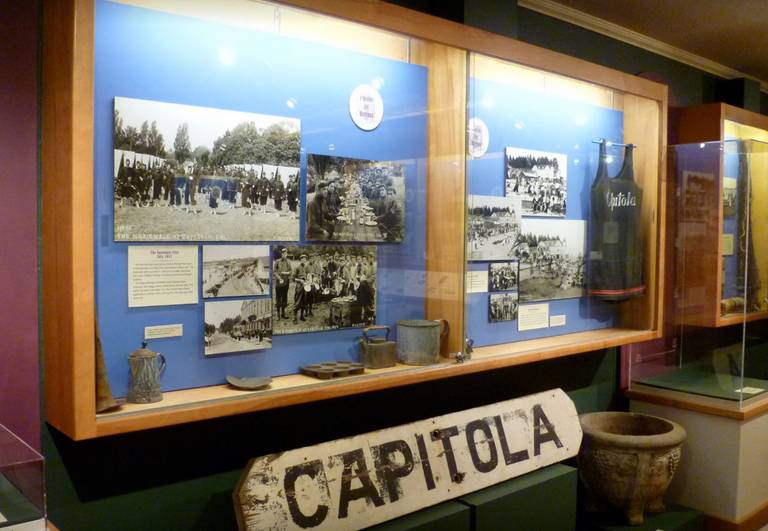 Capitola Museum
To learn about the history of the town and surrounding area, pop into the tiny but informative museum in the main part of town. The whole thing only takes about 20 minutes to see, and best of all, it's completely free! They also act as a kind of visitor center if you need a map or any suggestions on what to see and do in town. Address 410 Capitola Ave. Phone number(831) 464-0322. website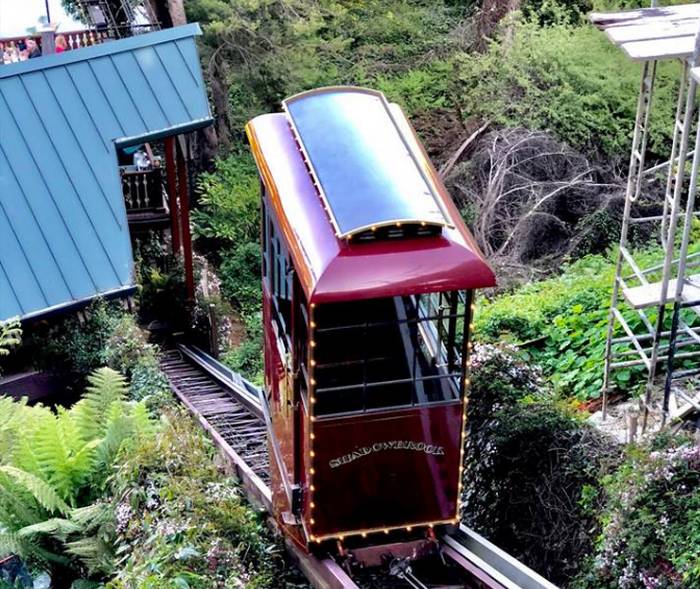 Shadowbrook Restaurant Capitola
Finally, a must-do for first-time visitors is to dine at Shadowbrook Restaurant. You can either take the stairs down or ride a six-passenger funicular rail car to the restaurant. Guests can dine in the upper rock room lounge or in the main restaurant adjacent to the river. Menu items include fresh seafood, pasta, prime rib, and steak. Address 1750 Wharf Rd. Capitola, CA 95010. (831) 475-1511. website
Capitola is a great escape from the larger beaches and attractions you'll find in nearby Santa Cruz. Truly a lovely respite for those who want a quiet and lazy day at the beach.