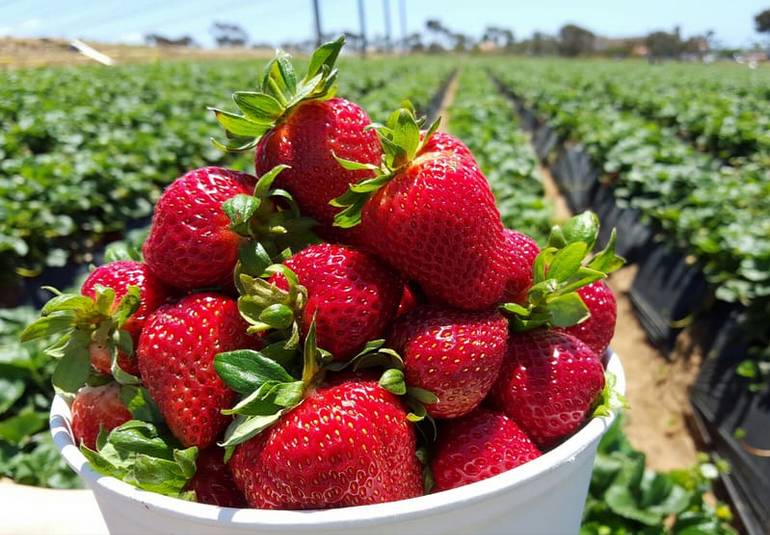 The Carlsbad Strawberry Company is a family-run grower of fruits and vegetables. Now in its third generation, they have been farming in this area since 1948. The strawberry field has been part of the Carlsbad landscape long before Interstate 5 was built.
The strawberry field is located at the corner of Cannon Road and Paseo del Norte, just east of Interstate 5 at the Cannon Road exit in Carlsbad. They are just right around the corner from the Carlsbad Flower Fields, the Carlsbad Company Stores, and Legoland California. The strawberry harvest usually takes place between January and July.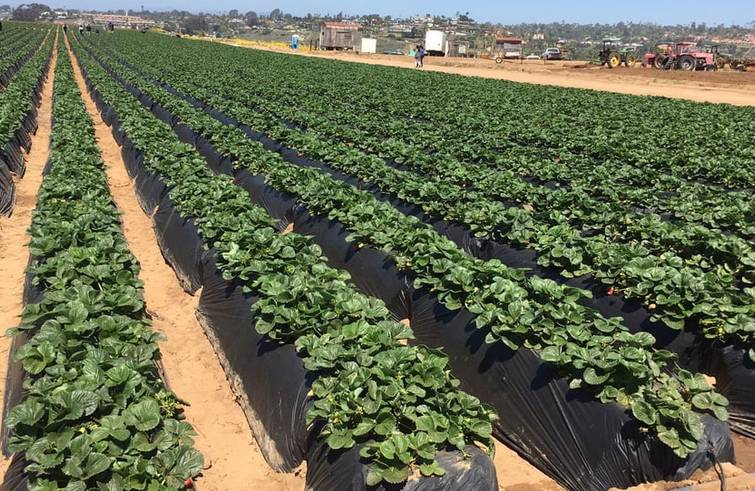 Strawberry picking is bucket size. $10.00 for a small bucket or $20.00 for a large bucket (3 small buckets equal one large bucket). The strawberries are big, red, and delicious, and even though the fields can be full of pickers, there are plenty of strawberries to choose from.
U-Pick strawberries are a fun outdoor activity for children and adults, plus you are rewarded with a bucket of sweet berries.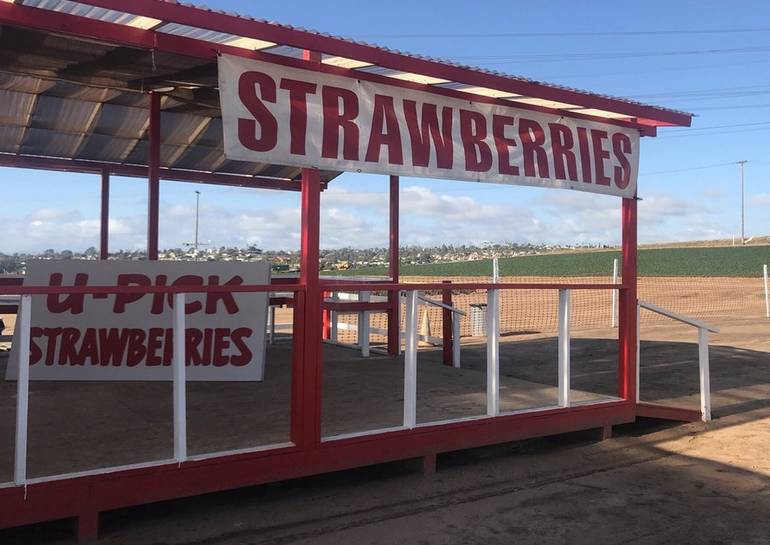 Keep in mind that this is a cash-only adventure with no credit cards accepted. If you're not ready to pick your own strawberries, the produce stand sells baskets of strawberries. Remember that you can not overfill the bucket or be charged extra; only fill your bucket to the top.
Tips on Fresh California Strawberries
The berries are fully ripe when they are picked and do not continue to ripen after picking.
They should have bright red color, natural shine, and fresh-looking green caps.
Always refrigerate your strawberries immediately.
Keep berries away from moisture and stack them carefully.
Don't wash berries until just before use. Leave green caps on and wash berries with a gentle spray of cool water.
After washing, remove the green caps from berries with a slight twist or with the point of a paring knife.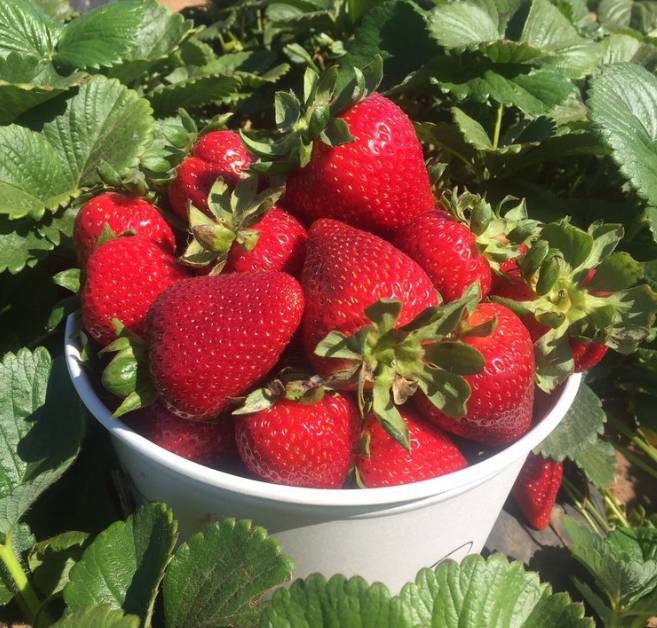 Strawberries are good for your health:
Strawberries are a perfect match for heart health because they not only contain those essential elements but they are also naturally fat, sodium and cholesterol-free
One serving (about 8 strawberries or 1 cup) containing a mere 50 calories.
Strawberries also help control three of the risk factors associated with heart disease: high cholesterol AND high blood pressure.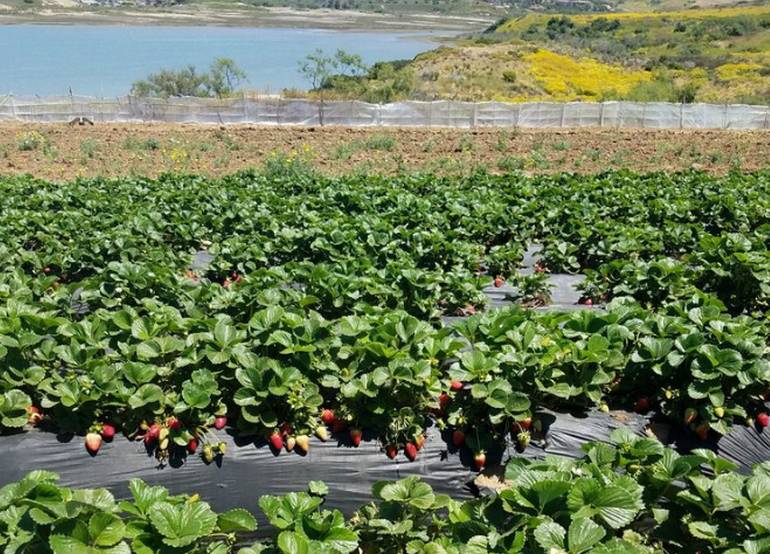 Carlsbad Strawberry Company
U-Pick strawberry fields can be found along Cannon Road, 1 block east off Interstate 5 near the Carlsbad Flower Fields. There is also a produce stand in Del Mar On the southwest corner of San Dieguito Road and Old El Camino Real. For more information, please visit their website.