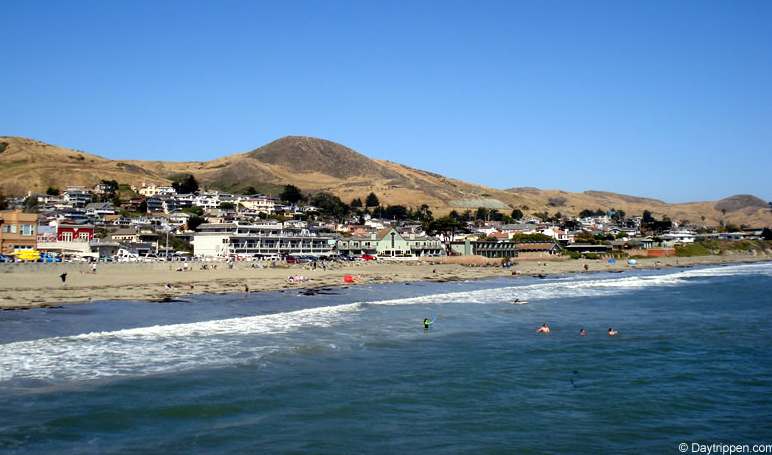 Often overlooked as beachcombers wind their way up and down California Highway One, between Morro Bay and Cambria, Cayucos by the Sea provides visitors a relaxing Central Coast getaway.
Cayucos offers a relaxing laid back atmosphere away from the heat and smog of the California valley, inland empire, and major metropolitan areas.
Located on the beautiful Estero Bay on the Central California Coast, this seaside hamlet is one of California's best-kept coastal secrets and is a more affordable alternative to nearby Cambria and Moro Bay.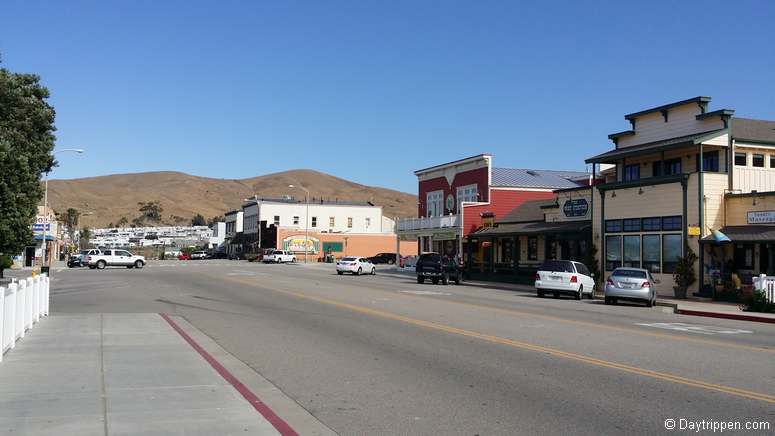 With numerous outdoor activities, shopping, dining, and nightlife all located just a short distance from downtown, along with moderate year-round temperatures, Cayucos is an ideal resort for both summer and winter vacations.
From deep sea fishing, sunbathing, surfing, golf, and sea kayaking, to festivals, historic treasures and a world-famous castle, Cayucos is your perfect destination for enjoying and exploring California's remarkable Central Coast.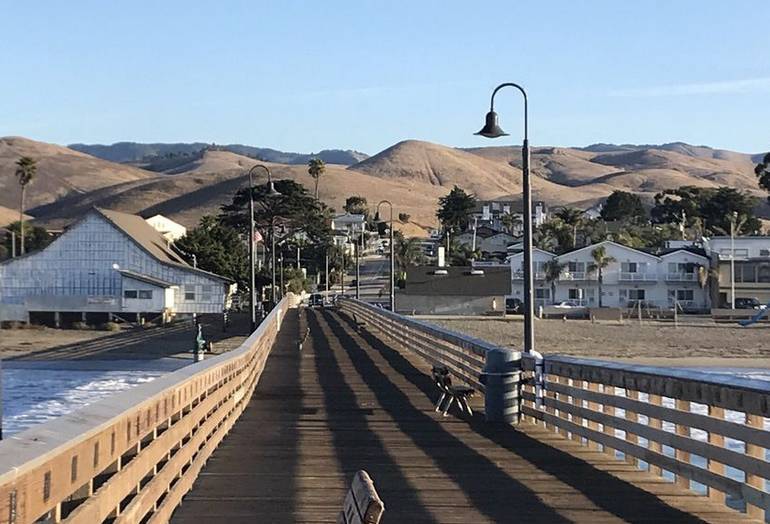 A good place to begin your trip is by taking a stroll along the downtown corridor to enjoy the Swiss-Italian and Portuguese architecture of the old buildings that line the town's main street, or stop off to dine in one of the many unique restaurants, salty antique shops, or visit historic Cass House.
Originally constructed by the founder of Cayucos, New Englander Captain James Cass in the middle 1800's, the house was recently restored to its full glory and now serves as an Inn and Restaurant.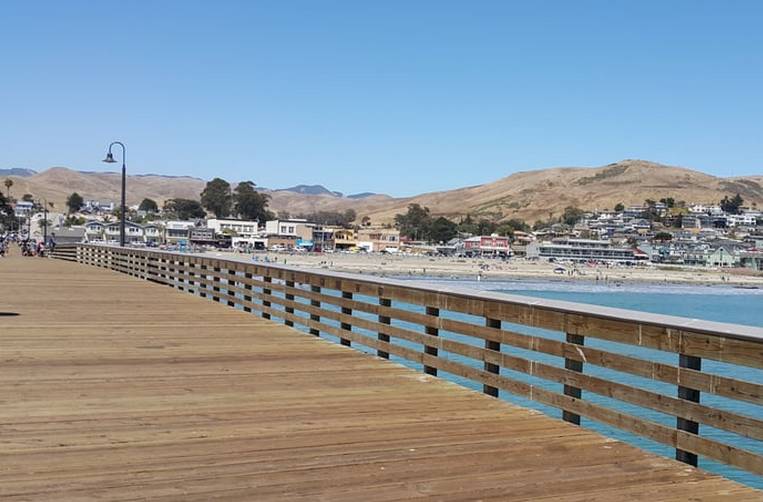 Also located right downtown is the Cayucos pier.. It provides the perfect place for free pier fishing and is also a favorite place to watch surfers, swimmers and the seals that play in the area. Anglers can also often be spotted fishing off the rocks around Cass Wharf as well as surf fishing all around Estero Bay.
With its calm waters and wide, clean white sand shores, Cayucos Beach is a favorite for sunbathers, skin divers, swimmers, surfers, rock hounds and driftwood gatherers who troll the miles of shoreline, collecting shells and various other sea treasures that wash up on shore. The beach also has a children's play area, with picnic tables and barbecues.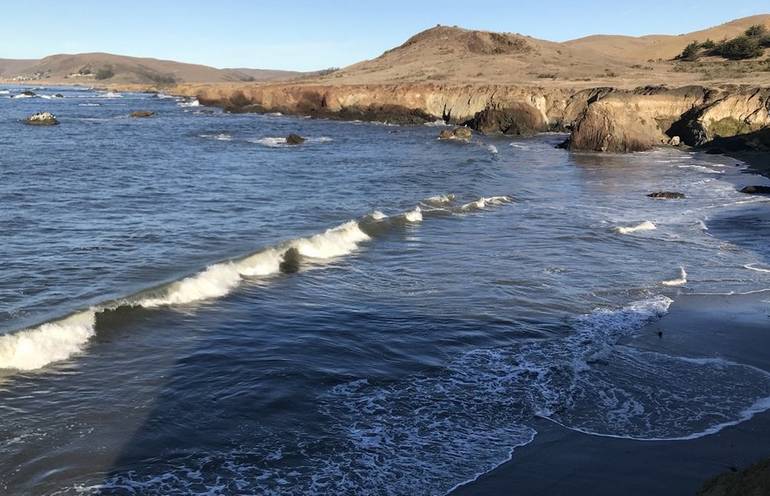 At least half of all hotels in town are located downtown, as are city services and the Chamber of Commerce, where you can pick a visitor's guide to navigate the area.
From downtown, Hardie Park is a short walk from where a freshwater swimming pool is open and available to the public all summer. Visitors will find year-round tennis courts, picnic tables, barbecue pits and a playground in the park.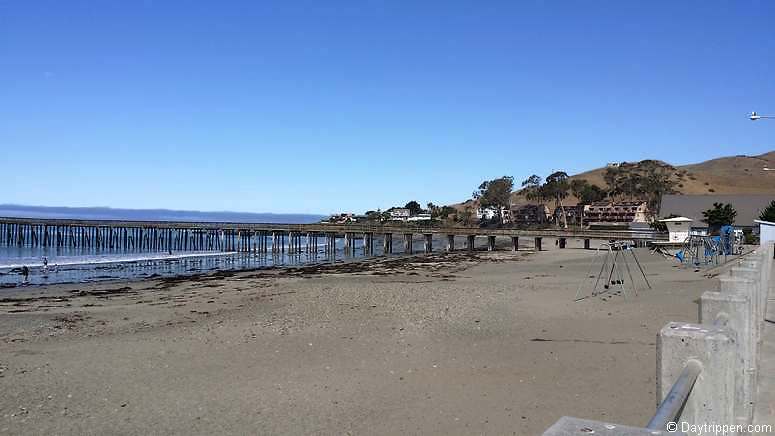 For over two decades, the town's normally laid-back mood has transformed every New Year's Day, as thousands of people run into the frigid Pacific Ocean — some in costume — as thousands more watch from the pier and shore in the annual Carlin Soul Polar Bear Dip.
Another annual tradition is the Women's Surf Contest. Event organizers are even inviting boogie boarders too, so there's no excuse not to come out and get wet. Don't surf? That's no problem as a few of the local surf shops offer lessons for adults and grommets alike.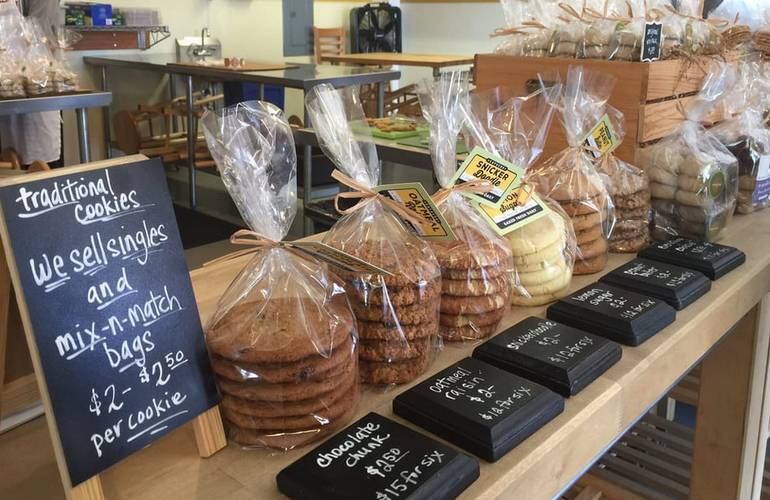 For travelers with a sweet tooth, the Brown Butter Cookie Company is a must-stop in Cayucos. Delicious cookies of all shapes and sizes are baked right in the store. Free samples are plentiful, including the original brown butter sea salt cookies.
For those wanting to indulge in quieter pleasures, there are plenty, and the wine trail in nearby Paso Robles, which is now home to over 200 wineries, is a great choice, as is a day on the links at your choice of four Championship golf courses, all within a 30-minute drive.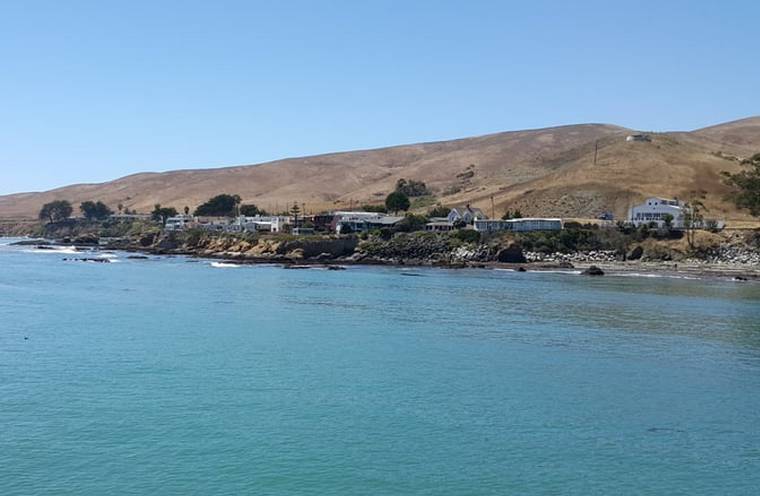 Deep sea fishing boats for sports fishing sail regularly out of nearby Morro Bay, to the south, and to the north at San Simeon, where nestled in the rolling green hills of the Santa Lucia Mountains is the world-famous Hearst Castle.
This magnificent estate of 165 rooms and 127 acres of gardens, terraces, pools, and walkways commands a stunning view of the Pacific Ocean and the hills and valleys of San Luis Obispo County, and is a must see to experience.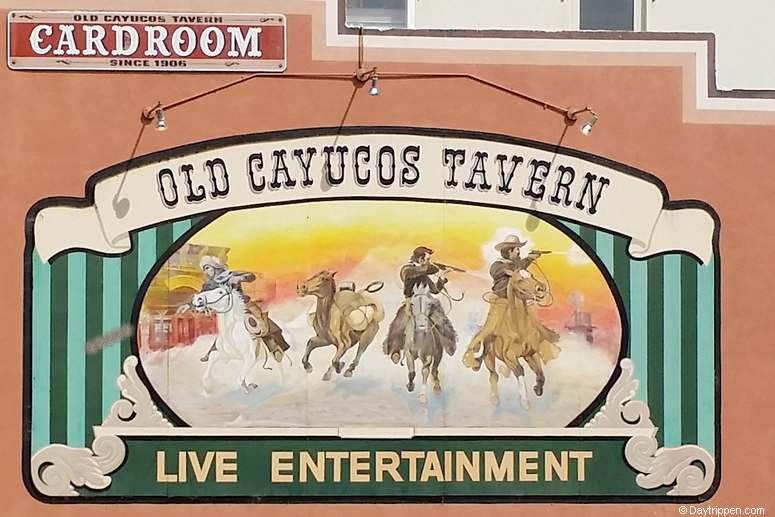 Getting to Cayucos is an easy 224-mile drive from Los Angeles. and 232 from  San Francisco. So next time you're looking for a weekend getaway, explore Cayucos.