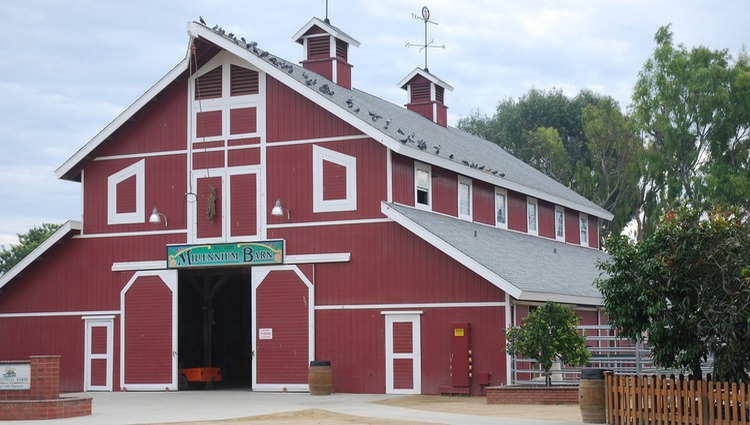 Centennial Farm is located at the OC Fair & Event Center and offers free admission and parking unless there is an event. You can also view the farm during the month-long Orange County Fair. Centennial Farm teaches school kids how food and livestock grow and live on a farm. Children come by the hundreds to see how food is grown and see real live farm animals.
Along with crops, the farm also has various animals, including pigs, chickens, cattle, and goats. While most of the animals are adults, early summers bring about a fresh crop of youngsters. Chicks, calves, and little piglets can be viewed around the time of the Orange County Fair; cows are always on hand and get milked every day.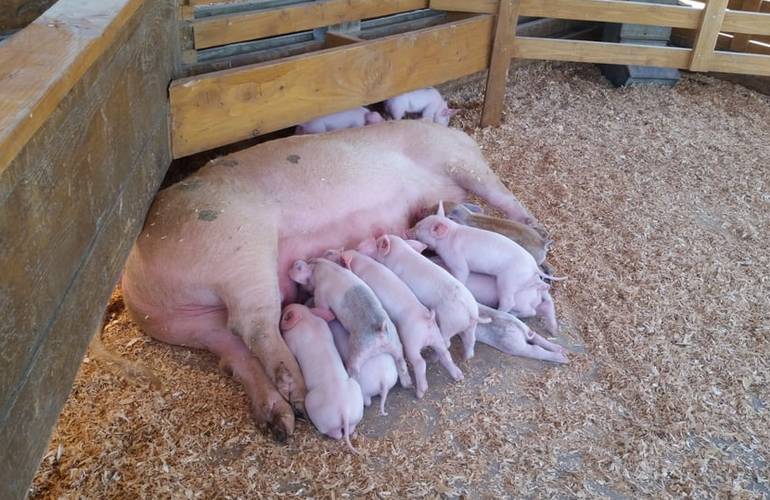 Much of the yield of fruits and vegetables grown at the farm goes to area food banks and other charitable groups. There is also a table when you can pick up a sample of the crop that is being harvested. The farm produces tomatoes, strawberries. carrots and corn There is a milking barn and pens of livestock outside
Signs are numerous, so if you don't visit a school group, you will still have a good idea of each crop. You can also download a free farm map and scavenger hunt worksheet.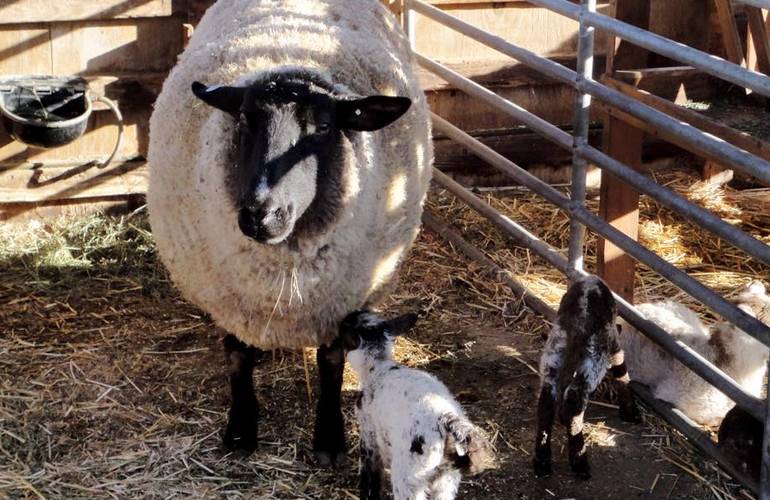 Centennial Farms open year-round and gets the most visitors at the fair time. Docents lead tours for children during the school year, and the public is free to visit seven days a week during limited hours.
At one time, the land that is now the Costa Mesa fairgrounds was a huge military training base. In 1945, the base was used as an internment camp for Japanese awaiting deportation to Japan. In the late1950s, the land was declared surplus, and sections were used for housing, two colleges, and the home of the Orange County Fair.

Centennial Farm History
The red barn building was moved from the Newport Beach Buffalo Ranch, a tourist attraction located at the corner of Jamboree and MacArthur Blvd.
The Buffalo Ranch had a few rides and gift shops, but by the late 1960s, they had all closed, and by the late 1970s, the ranch and few buffalo were removed to make way for development. While there are no buffalo on display at Centennial Farms, you can see a little piece of Orange County history.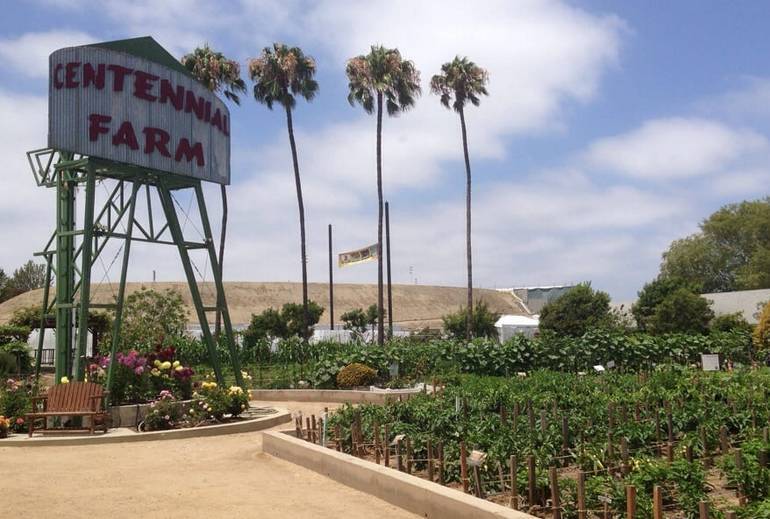 Every month the farm puts on a Discovery Day where you can see a milking demonstration and learn about plants and animals from farm docents stationed around the farm. Discovery Days are available to all grade levels as well as the general public. Reservations are required.
A visit to Centennial Farm will only take about an hour, two at the most, buts it's defiantly a fun, family-friendly activity, and it's free. School tours can be arranged for kindergarten through third grade. You can also visit the farm during the Orange County Fair.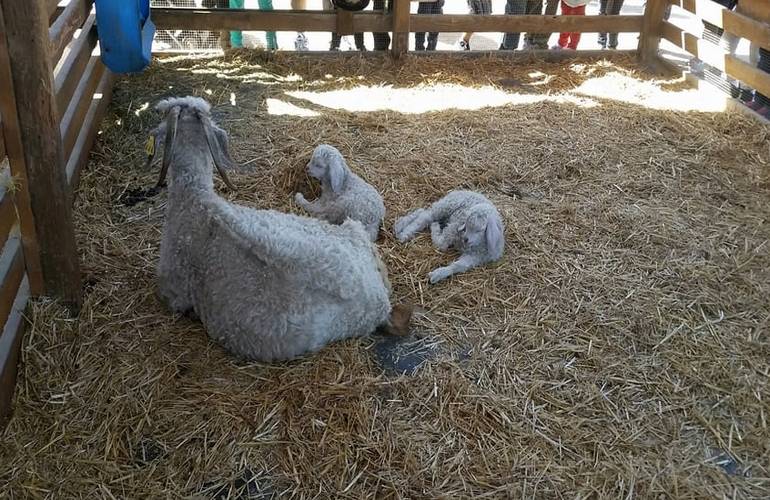 Centennial Farm Orange County Fairgrounds, 88 Fair Drive, Costa Mesa. Website.
Hours:
Monday – Friday, 1 p.m. – 4 p.m.
Saturday & Sunday, 9 a. m. – 4 p.m.
Centennial Farm is closed to the public on weekday mornings to accommodate scheduled tours.