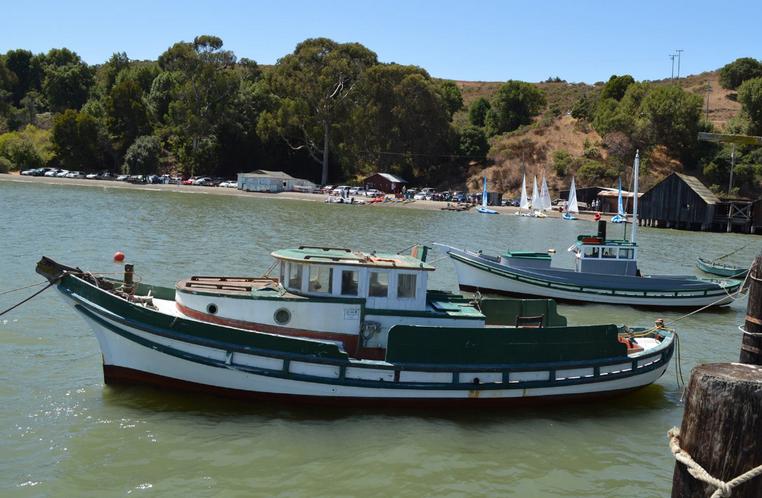 China Camp State Park is comprised of more than 1,600 acres of oak tree woodlands, sweeping bay vistas, pristine tidal wetlands, and whimsical grasslands.
Roughly 20 miles north of San Francisco, China Camp State Park rests on the San Pedro Peninsula in San Rafael, California. Take Point San Pedro Road and enjoy views of the San Pablo Bay to the east.
The park has something for everyone and is especially popular with mountain bikers, hikers, kayakers and casual campers. History buffs will appreciate the historic China Camp Village while birdwatchers have the opportunity to view more than 100 different species of birds.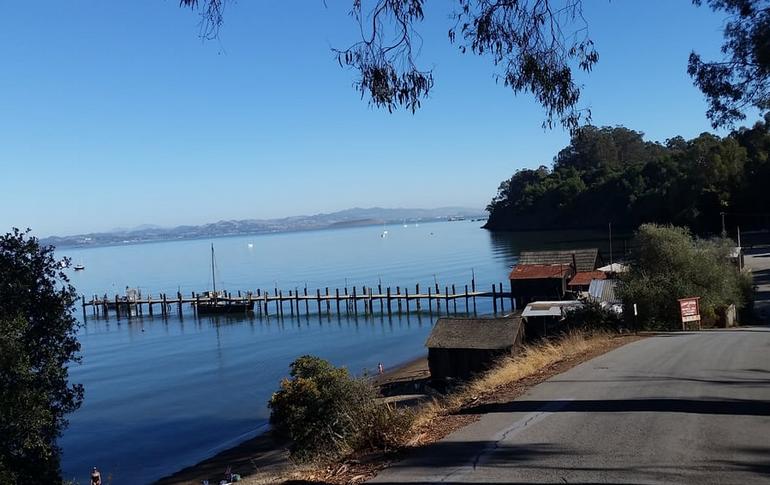 Visitors may also horseback ride, windsurf or take small vessel boats out on the water via the China Camp Village boat launch.
Over 44 species of fish live in the bay along with clams, shrimp, and other sea dwellers. Deer, wild turkeys, and bobcats roam the forested hillsides and visitors might spot an eagle overhead.
Nature enthusiasts may also happen upon one of the several different species of reptiles while admiring the diversity of wildflowers found at the park.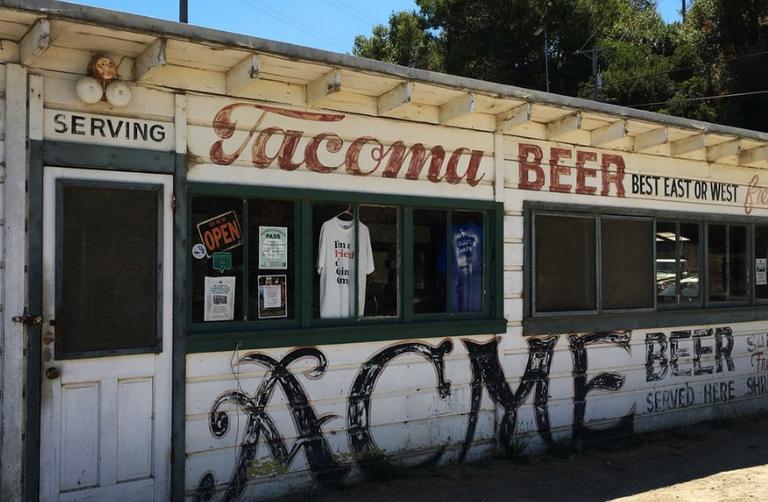 China Camp State Park History
China Camp State Park has a rich history that began with the indigenous Miwok people who thrived in the area for thousands of years. With the arrival of Europeans, the Miwok population began to decline. In the 1870s, Chinese fishermen settled in the area and built a small village
The fishermen focused their efforts on the abundant shrimp in the bay, which they dried and shipped to other Chinese communities and back to their native China.
Be sure to stop by the museum at China Camp Village to learn more about the early inhabitants of the area.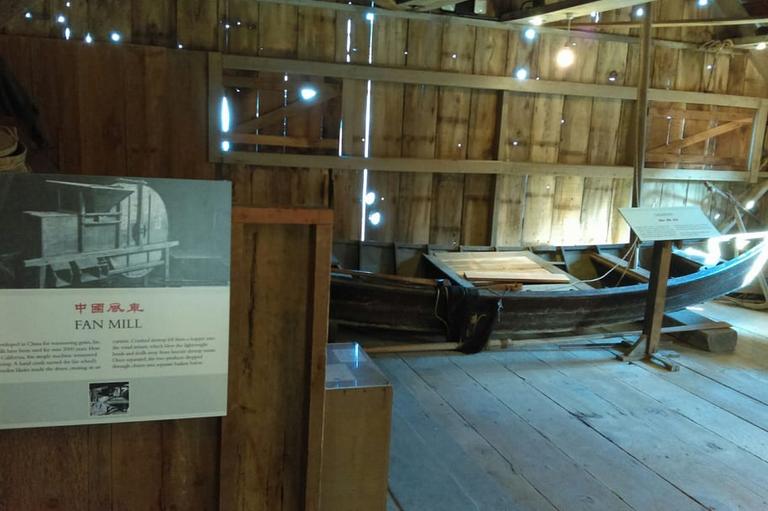 Kids interested in becoming Junior Rangers can meet outside the museum on the last Saturday of the month (excluding November-February) from 3:30 pm-4:30 pm
This free program is geared toward children 7-12 years old but open to all ages. Reservations are not needed. Don't forget to stop by the Quan Brother's Snack Shop for food, drinks, and ice cream! The owner, Frank Quan, grew up in the village and still resides in China Camp.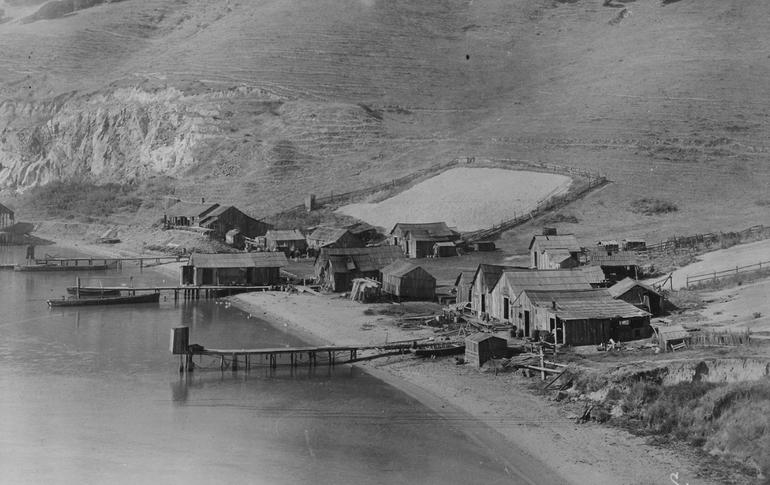 Every August, the non-profit organization, Friends of China Camp, presents Heritage Day to celebrate Chinese-American heritage, seafaring culture, as well as the park's natural history.
Enjoy special performances, origami demonstrations, arts, and crafts sale and guided tours of the village.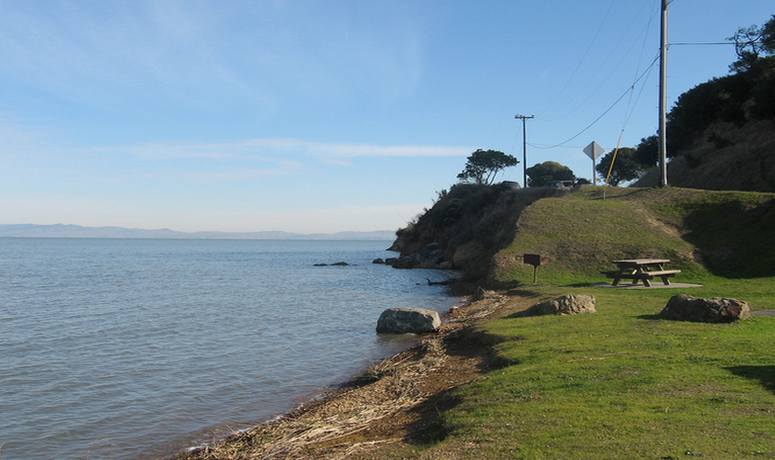 China Camp State Park Picnics
China Camp State Park has three picnic sites available for parties and other gatherings. For up to 50 people, Buckeye Point and Weber Point are available for day use and offer stunning views of San Pablo Bay.
For larger groups, Miwok Meadows Picnic Area can accommodate up to 200 people. This grassy meadow is surrounded by bay laurels and oak trees. Miwok Meadows has BBQs, picnic tables, a horseshoe toss area.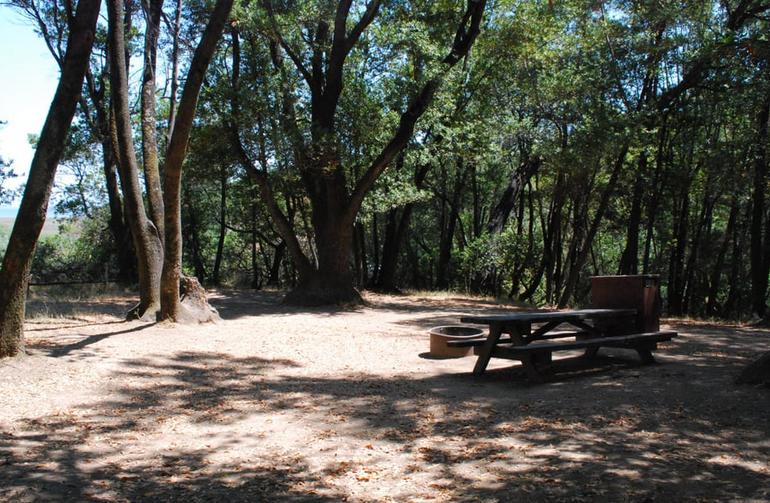 China Camp State Park Camping
Tent camping is available at Back Ranch Meadows Campground. Visitors will need to park in the lot and carry items into the camping area.
A maximum of eight people is allowed per campsite. There is a modest fee to camp. Visitors may check-in after 2 pm and check-out time is noon. Self-contained recreational vehicles may stay at the en-route parking area for one night.
China Camp State Park visitors can park in one of the designated parking lots for a nominal fee or park for free along San Pedro Road. Dogs are not allowed on hiking trails, however, leashed dogs are permitted in the picnic and camping areas as well as the beach.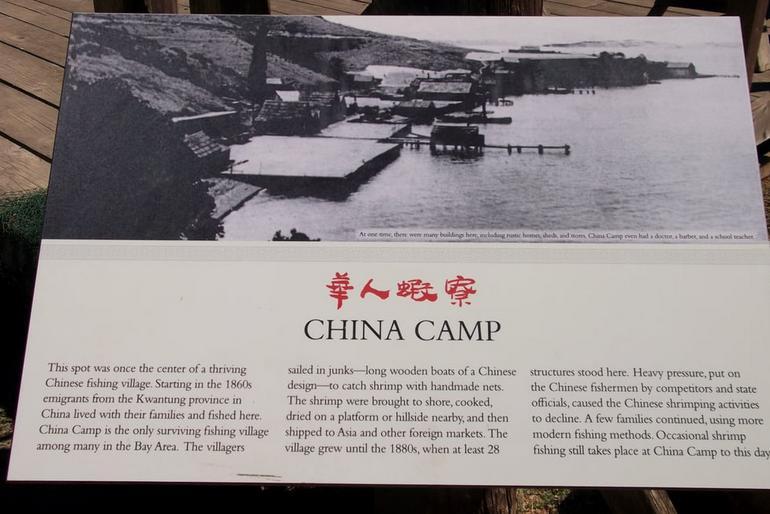 Where is China Camp State Park
101 Peacock Gap Trail San Rafael, CA 94901 (415) 456-0766
China Camp State Beach boasts 200 fog-free days per year with summer temperatures above 70 degrees. The temperate can be a bit chilly in the winter. Lightweight layers are recommended to adjust to changes in weather.