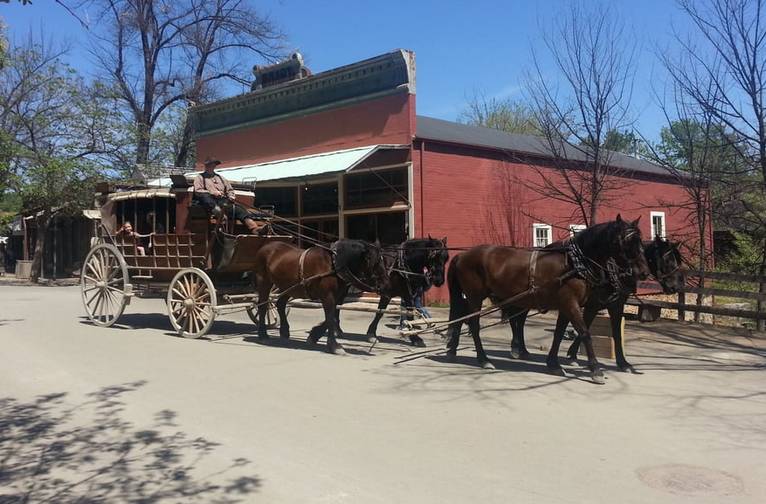 Standing as one of the few reminders of the California Gold Rush era, Columbia State Historic Park appears frozen in time, as one of the best-preserved towns of the mid-19th Century.
Established in 1850 by a small group of prospectors, the once second-largest city in California exploded into a thriving commercial and mining district. Unlike many early settlements that eventually changed or disappeared over time, Columbia's shops and buildings remain preserved for visitors to enjoy today.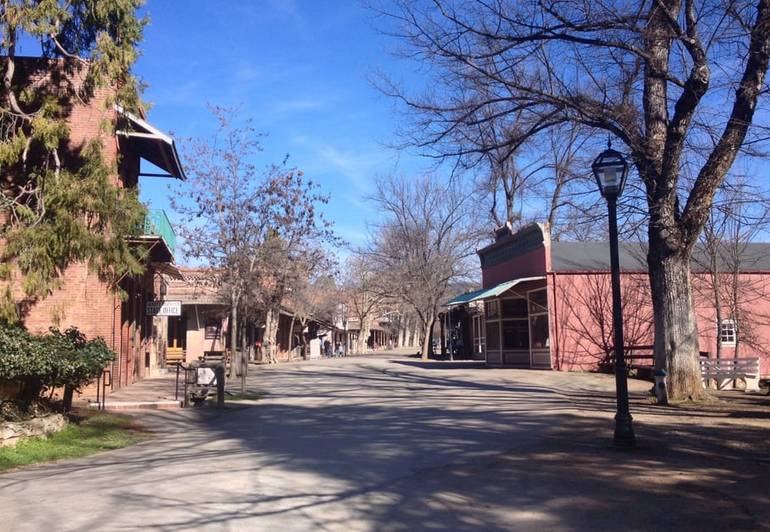 Although a popular destination for people of all ages, Columbia especially seems to capture the hearts of children — of all ages — who enjoy the chance to pan for gold, ride a 100-year old stagecoach, or grab a homemade sugar treat at the Columbia Candy Kitchen.
However, there's also the chance for the bigger kids — adults — to relax at one of the areas two comfortable hotels, listen to music in a notorious saloon, or take in the live performances at a historic theater.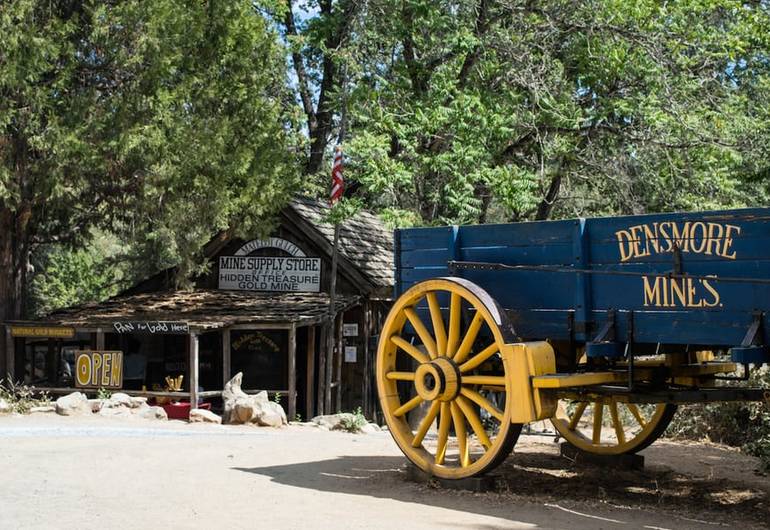 For accommodations steeped in rich Americana, the Columbia City Hotel and its sister the Fallon Hotel offers a glimpse into one of the most intriguing periods of California's past. Guests are transported back in time from the moment they enter either of the authentically restored country inns.
Every room in these marvelous old hotels features Victorian antiques and ornamental wall coverings, Each room has a typical sitting parlor where guests can read, sip tea or participate in one of the many board games that are usually taking place.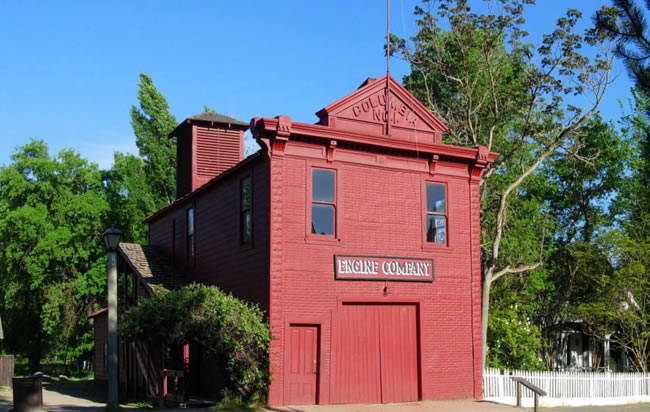 When hungry, hotel guests do not need to travel far, as dining at the celebrated City Hotel Restaurant will provide a memorable occasion, with its seasonally changing menu and robust wine list, which is of the finest in California.
For evening entertainment, visitors can catch the latest Sierra Repertory Theatre production at the nearby historic Fallon Theater. Incredible performances in an authentic setting best describe this live theater experience, which has been taking place for the past 30 years and today presents ten main stage shows annually.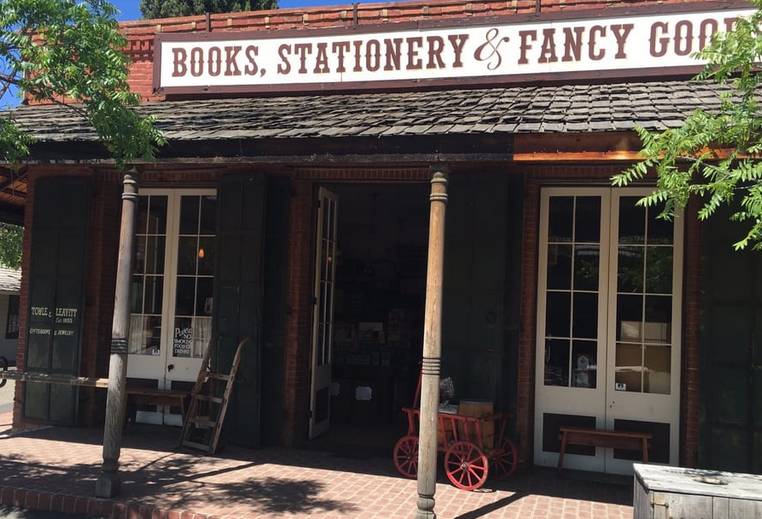 For the shoppers, Columbia does not disappoint, and visitors can make their candles or purchase Columbia soap, hand-made wooden toys, and old-fashioned clothes to relive their trip long after they have departed.
Other highlights near the town include taking a walk to the two-story brick schoolhouse and cemetery or hiking the one-mile nature trail where mule deer and wildflowers are often spotted.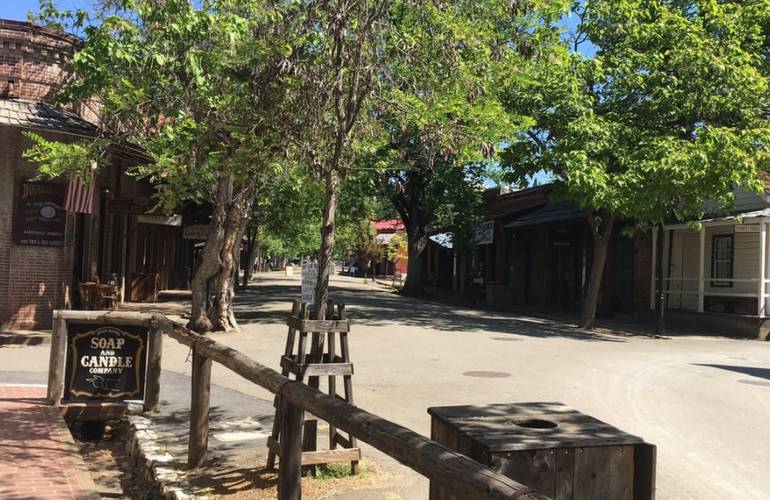 Visitors can take a ride with the Quartz Mountain Stage Line, which operates a stagecoach that makes them for a tour around town. Open seven days a week Memorial Day through Labor Day and most weekends during the rest of the year.
And finally, for visitors that desire a more outdoorsy adventure, Columbia State Park offers something for them too, with plenty of RV parking, camping, picnicking, biking, backpacking, canoeing, fishing, gold prospecting, rockhounding, treasure hunting, and metal detecting.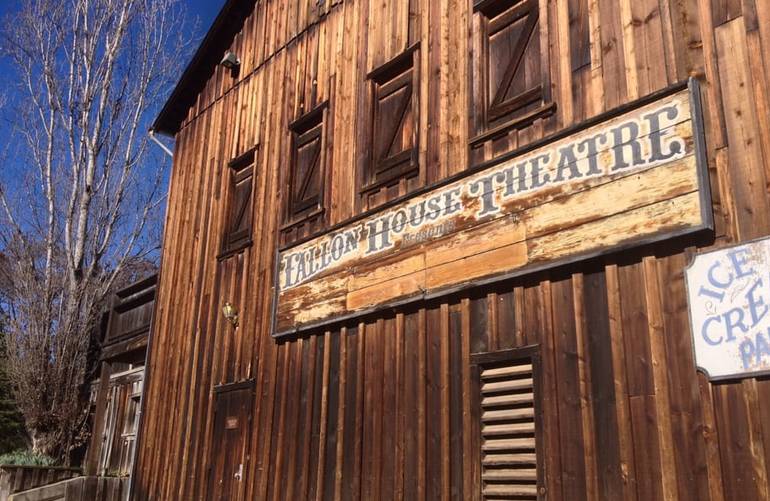 Nearby Columbia State Historic Park attractions include Rail Town 1897 State Historical Park, Yosemite National Park, several wineries, and the historic town of Angels Camp.
In the town, the Columbia City Hotel and Fallon Hotel both operated by an authorized concession of the State Park Service. Reservations for both hotels and cottages can be made through Reserve America.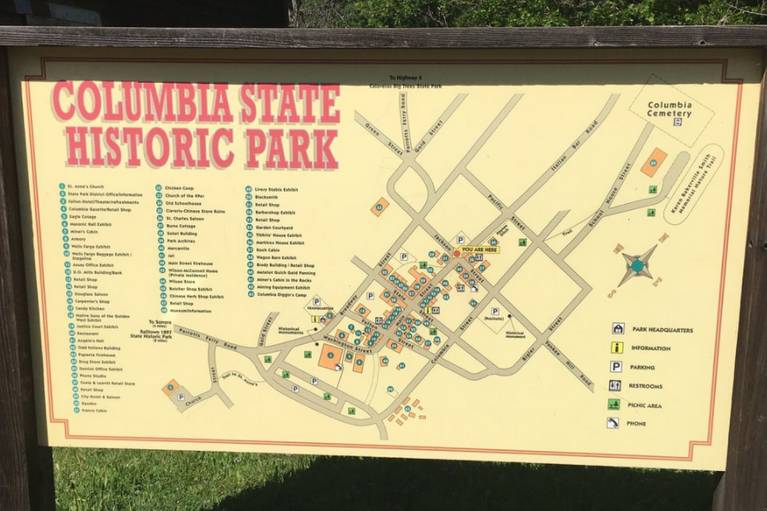 Even though the hotels are kept close to original, they do off new services, including indoor plumbing, heating, and air conditioning.
New Melones Lake is about 17 miles from Columbia State Historic Park and offers two outstanding campgrounds.
Tuttletown Recreation Area has 164 campsites with a nearby full-service marina. There is also an amphitheater, playground, horseshoe pits, day-use areas, and a fish cleaning station. Forty-three campsites are walk-in for tent camping.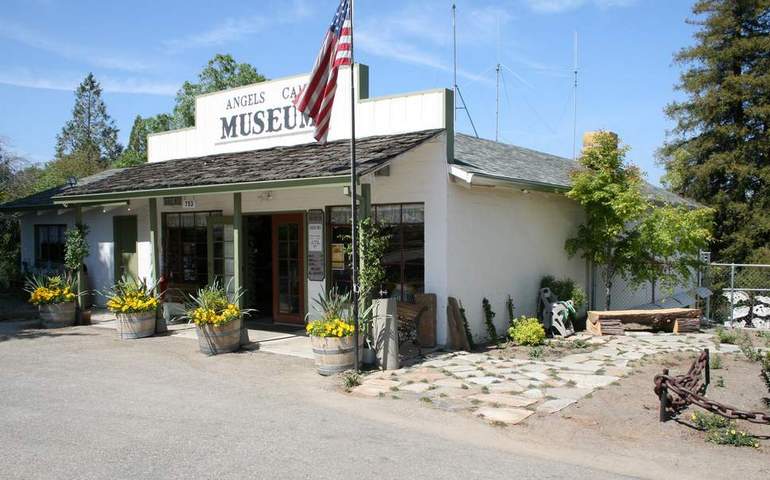 Glory Hole Recreation Area also on New Melones Lake, has another large campground with 140 campsites. This campground has a boat launch, and many of the campsites have lake views. Glory
Nearby Gold Country towns of Angels Camp, Jamestown and Sonora offer numerous lodging and dining options. If you want to get a taste of what life was like back in the gold rush years, we recommend staying at the Columbia City Hotel or Fallon Hotel.
Columbia State Historic Park is a perfect destination for a weekend getaway and is best visited in the spring and early summer. At 2,100 feet in elevation, winters are rainy, with snow at times.