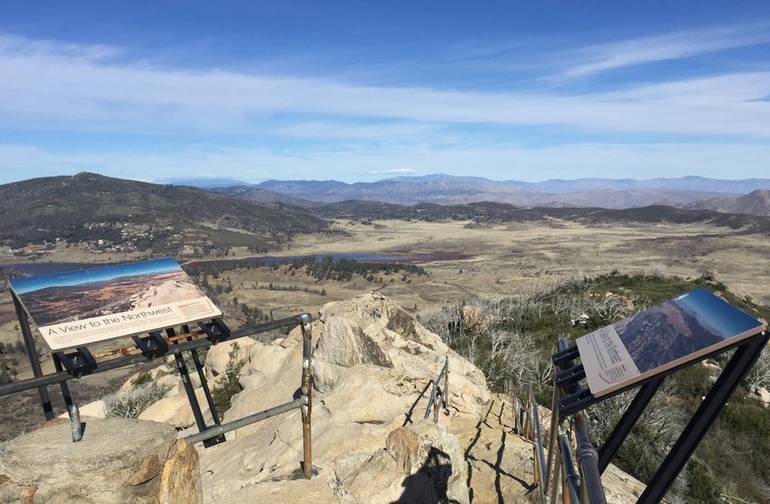 Cuyamaca Rancho State Park is a serene getaway only 50 miles from downtown San Diego. Cuyamaca State Park offers visitors miles of hiking trails, fishing, and camping in a mountain setting.
Situated east of San Diego and just south of Julian, it is 25,000 acres of God's country and best of all–you can get there in about in under two hours from anywhere in San Diego.
The park contains a plethora of different climates, terrains — mainly made up of an oak woodland forest, with a few pine trees and several meadows with seasonal creeks– historical sites (both Indian and Californian), and loads of adventure.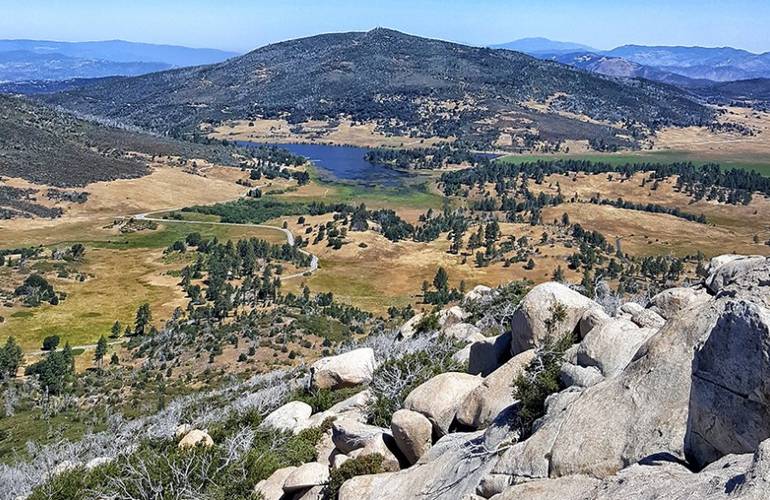 You can camp, hike, ride horses, mountain bike, fish, watch birds, and see an abundance of native wildlife and vegetation. Bear in mind that much of the park burned in the 2003 Cedar Fire, but it is amazing to watch Mother Nature do her thing, as a great deal of life has already recovered.
There are over 100 miles of trails strewed throughout the park, several that take hikers on an arduous journey to one of the parks three mountain peaks. Cuyamaca Peak is the high point of the Cuyamaca Mountains and is climbable all year. It is a short but steep ascent from Paso Picacho and affords incredible views in all directions.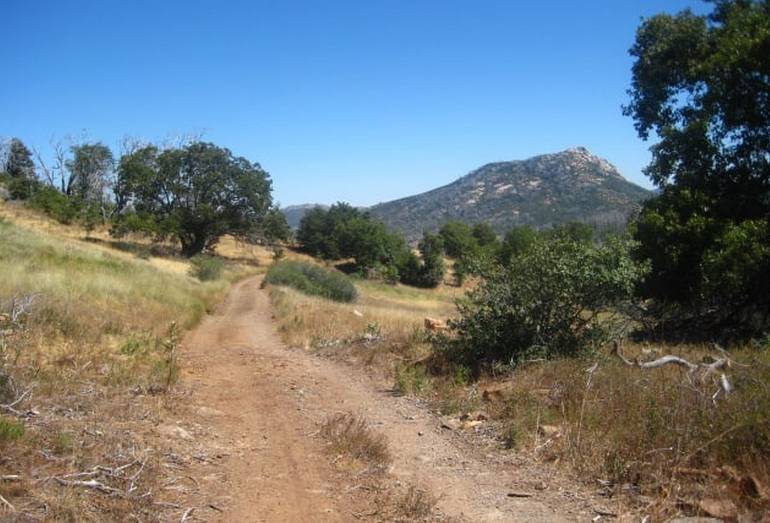 Stonewall peak is also a quick climb from Paso Picacho, and worth the trek, offering adventurers a breathtaking observation point of Lake Cuyamaca at the bottom. Keep your eyes open and you might spot mule deer, coyote, gray fox, turkey, and even the occasional bobcat.
Hiking Cuyamaca State Park
All of the main trails are well marked and can accommodate hikers, bikers, and horses. In addition, they connect to many other trail networks –notably the California Riding and Hiking Trail that runs 36 miles from the Black Rock Campground to the Twenty-nine Palms Visitor Center
It can take several days to travel the entire route, and there are many excellent places to camp in the backcountry. Make sure you visit the Gift Shop located where the old Dyer House was. This historic house was burned during the wildfires, but it has been rebuilt and there are books and maps that you can purchase for use during your visit.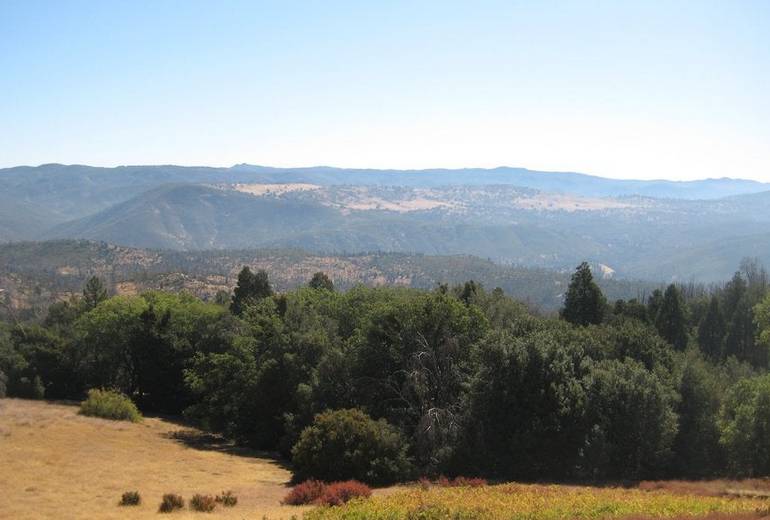 Camping Cuyamaca State Park
With two family campgrounds, Paso Picacho and Green Valley, there are plenty of open sites for camping. Green Valley has small seasonal waterfalls that are fun to splash around while Picacho is situated in a good location because of its access to the area's hiking trails.
There are also several small cabins that hold up to four people if you want a little more than a spot to pitch a tent. However, they are primitive with no utilities but do have full-size bunk beds, a wood stove, picnic table, BBQ, and fire ring.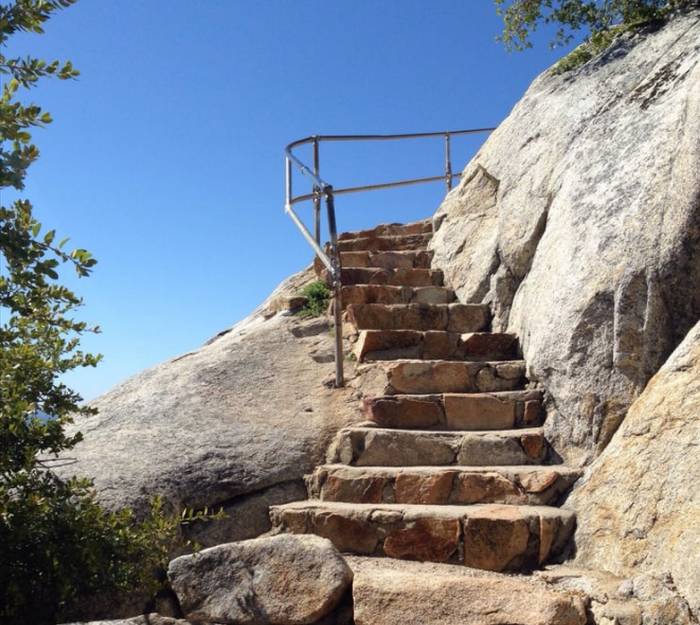 If you're looking for lodging near the water, there are two rental condominiums, three sleeping cabins, 40 RV campsites with hookups, and 10 tent sites are available at Chambers Park with reservations.
Summer in the area can get very hot and dry with high temperatures in the upper 90s to the low 100s.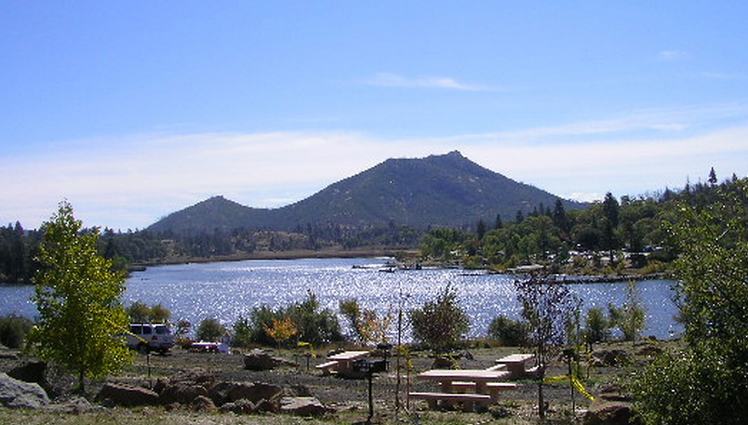 Fishing Cuyamaca State Park
As you near the northern end of Cuyamaca Rancho State Park, you will see Lake Cuyamaca begin to show itself. The 110-acre lake offers lots of amenities for the entire family including camping, cabins, boat rentals, fishing, picnicking, and hiking.
You can rent or buy any needed fishing gear, bait, and licenses you need at the tackle shop next to the wonderful little authentic German restaurant with a great deck overlooking the lake.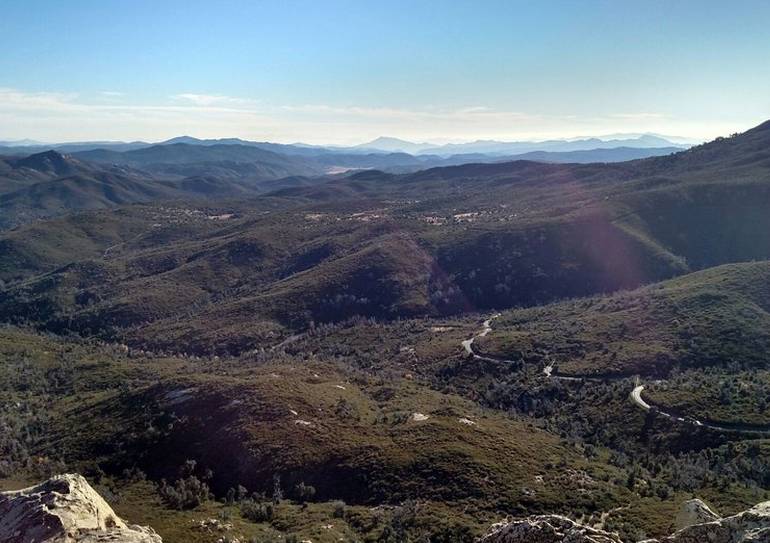 Don't miss going across the bridge in the middle of the lake towards Fletcher Island. It's an easy hike up to the top that features an amusing carved bear statue and a nice view of the lake and surrounding Cuyamaca Mountains as you take the time to feed the resident ducks.
The lake is stocked year-round with over 44,000 lbs. of fish, and anglers regularly catch trout, Florida bass, smallmouth bass, channel catfish, crappie, bluegill, and sturgeon. Free fishing classes for adults and kids are held Saturday at 10 am.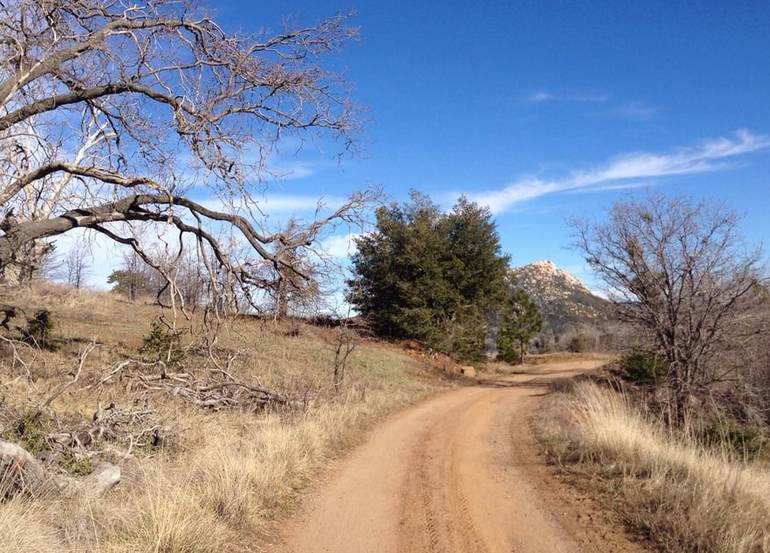 While you are visiting, you may want to make the short drive to the fantastic little historic town of Julian, famous for its apple pies and quaint Bed and Breakfasts'.
Cuyamaca Rancho State Park Getting There
Located at 12551 Highway 79 Descanso, CA 92016. Cuyamaca Rancho State Park is about 30-40 minutes max east of San Diego proper. Take the 5 or 15 freeways then proceed onto the 8 freeway east until you get to Highway 79, following the signs for Cuyamaca Rancho State Park.