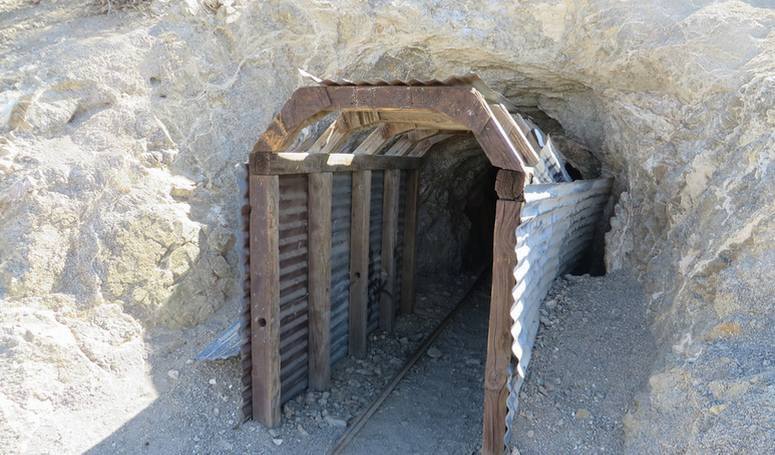 Burro Schmidt was a determined fellow and spent 32 years of his life burrowing through the rock to create a shortcut to bring gold ore to the smelters near Mojave. Burro never found any gold ore, but he did finish his tunnel.
Schmidt was entered into "Ripley's Believe It or Not" as the "human mole" and the tunnel has been featured on Huell Howser's California Gold Series. Today the tunnel is somewhat of a tourist attraction even though it is located high atop the El Paso Mountains.
Burro Schmidt started digging the tunnel at age 36 and did not complete his endeavor until the ripe old age of 68. During the summer, he worked as a ranch hand. and when the weather cooled off in the winter would load up his burros with supplies and head to last chance canyon to work on his tunnel.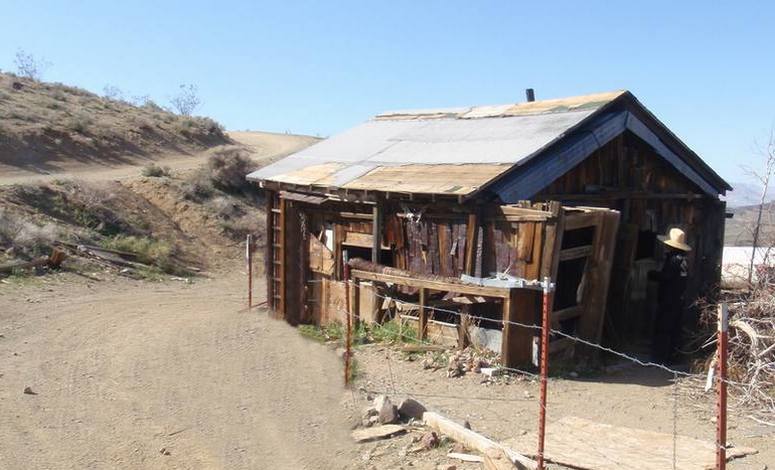 Schmidt burrowed out the entire tunnel with hand tools. He would use a jackhammer to drill holes into the rock face, fill them with dynamite that blasts out one section at a time. To clear the rubble, he would use a hand-pushed cart along rail tracks. This process was repeated over and over again for thirty-eight years.
Burro Schmidt lived in a cabin near the tunnel entrance and to save money he would use newspaper and magazine clippings as insulation from the cold desert nights. Burro's cabin is still there however it has suffered at the hands of vandals over the years.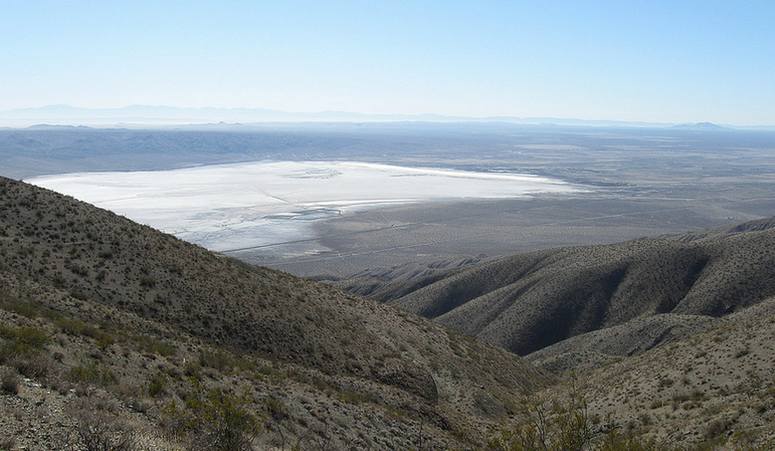 If you plan on making this trip and going into the tunnel be sure to bring along a flashlight and plenty of water. The trek through the tunnel takes about 30-minutes and the ceiling is high enough that most people do not have to duck. Once you break out on the far side you will be treated to a spectacular view of Fremont Valley and the Koehn Dry Lake below.
The Bureau of Land Management has taken over ownership of the property although there is a squabble over who is the owner. There are no gates or guards so just about anyone can access the property that is willing to make the journey up the dirt road, EP15.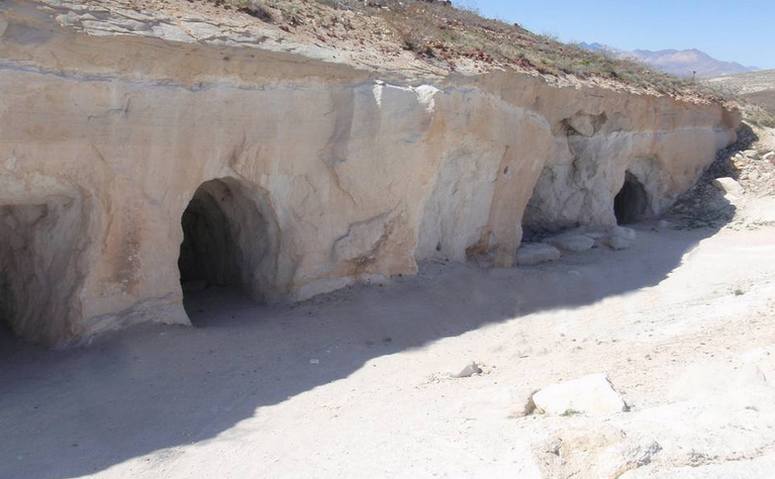 A nice little side trip just off Burro Schmidt Tunnel road is the Holly Ash Mine site. This mine produced pumice from 1939 until about 1958. The material was hauled off to a nearby railroad siding and taken to Los Angels to be used for cleaning and construction products. The tunnels are shallow and interesting to explore. There are also some remains of mining artifacts scattered around the site.
Nearby Red Rock Canyon has some interesting places to explore and offers overnight camping facilities. If you continue on the paved Redrock Randsburg road you can hook up with Highway 395 and stop by and explore the near Ghost Town of Randsburg before returning home.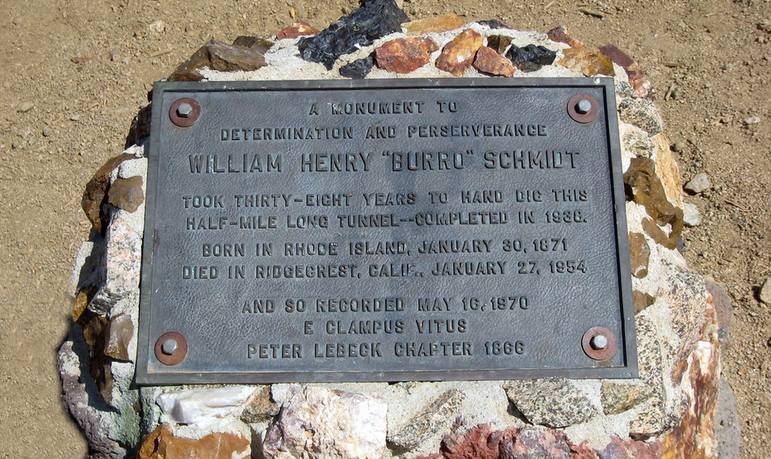 Burro Schmidt Tunnel is located in the high desert near Red Rock Canyon State Recreation approximately 60 miles north of the town of Mojave along Highway 14 and the Old Garlock Road. There is a sign at around mile marker 50 with a sign pointing the way to the Tunnel.
Trails are branching off all over the road to the Burro Schmidt Tunnel. However, the road is marked and easy to follow. After about eight miles of bumping along a dirt road, you will arrive at Burro Schmidt's place. 4 wheel drive is not needed but a plus for this trip.