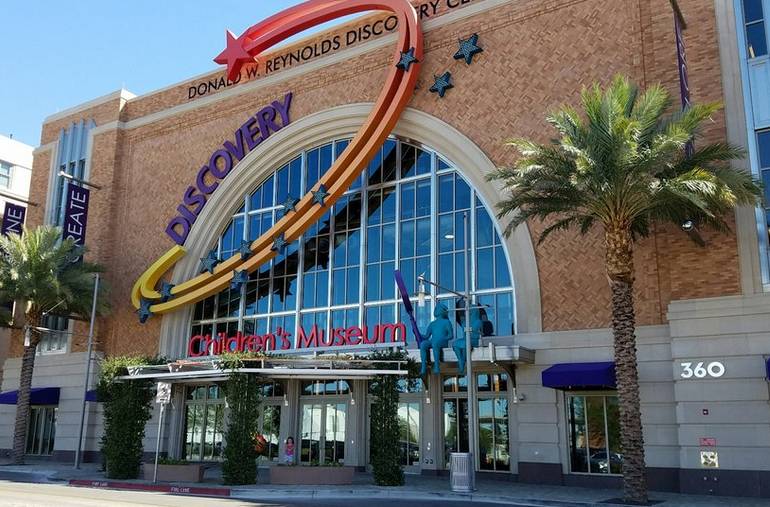 Discovery Children's Museum Las Vegas features hundreds of hands-on exhibits about science, art, and culture. The museum is located adjacent to the Smith Center in North Las Vegas. This fun family destination is a fun day trip destination for locals as well as out of town visitors.
The museum incorporates nine themed exhibition halls containing interactive exhibits. For children, five years and younger, Toddler World is an exhibition area designed just for them.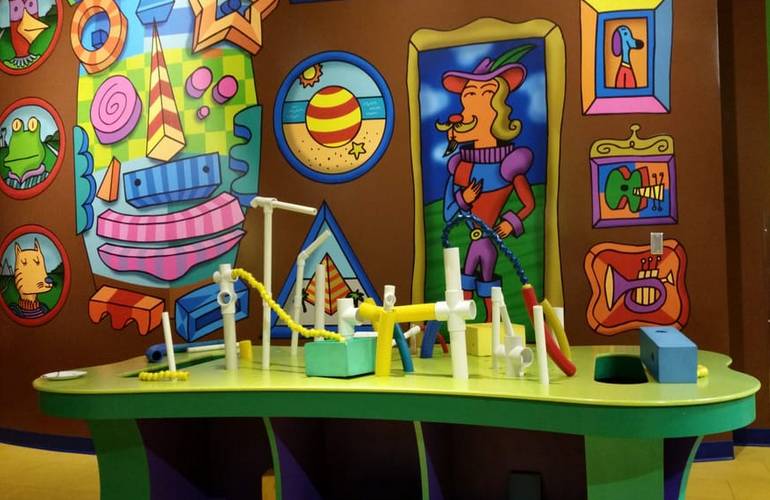 The Summit is a seventy-foot climbing tower with 12 levels featuring hands-on exhibits about science at each station. Eco City is a green village where kids can buying groceries, operate a power grid or pilot and an airplane.
Fantasy Festival is a creative play area with a vast ship, Discovery Castle, and an interactive treasure map. Water World is where kids can get wet and learn all at one time. There is a model of the Hoover Dam and waterway where they can launch boats and colorful floating balls.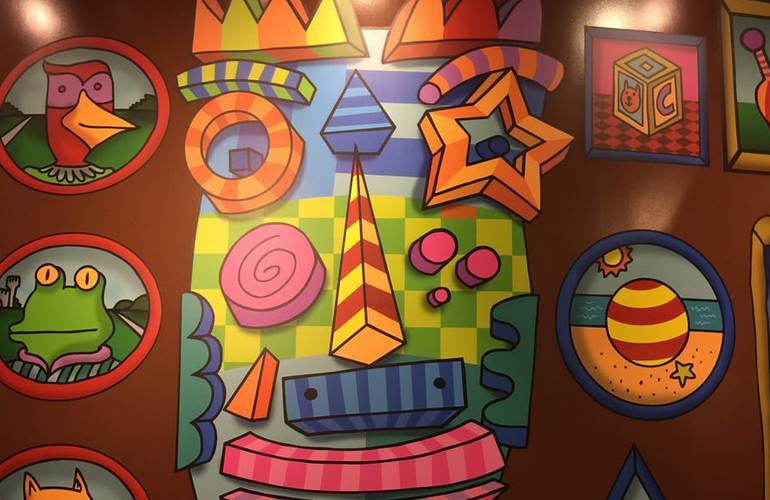 Patents Pending play area lets kids experiment at different workstations. Learn about gravity or how to quake-proof a building. Mystery Town allows children to become archaeologists: the get to discover and exam objects from the past.
Young at Heart exhibit is a painting and puzzle area with various creative stations. It's Your Choice features information on nutrition and the importance of a healthy lifestyle.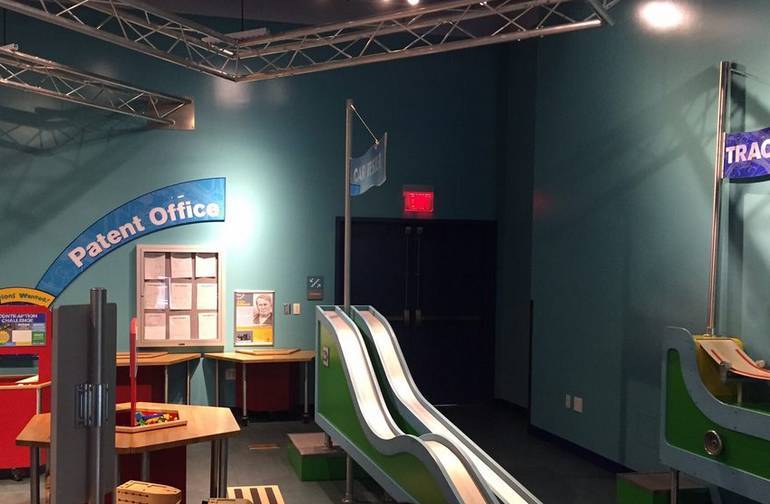 Discovery Children's Museum Las Vegas hosts traveling exhibits, special demonstrations, and activities. Call ahead and check for a schedule of events taking place at the museum.
Discovery Children's Museum is one of the largest nonprofit, educational and cultural institutions in the Las Vegas metropolitan area, serving children and their families.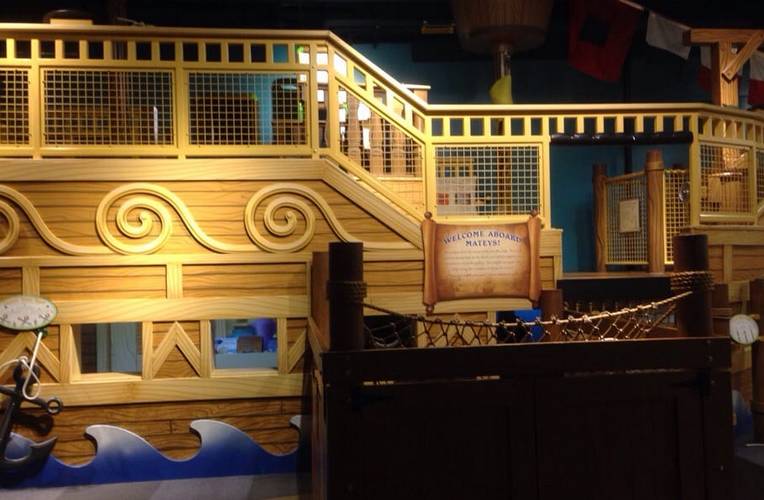 Since opening thousands of children and adults have visited the museum. They are making it one of the most popular destinations in Las Vegas for families.
If you are looking for a fun place to take kids in Las Vegas, look no further, head to the Discovery Children's Museum.
Getting to Discovery Children's Museum Las Vegas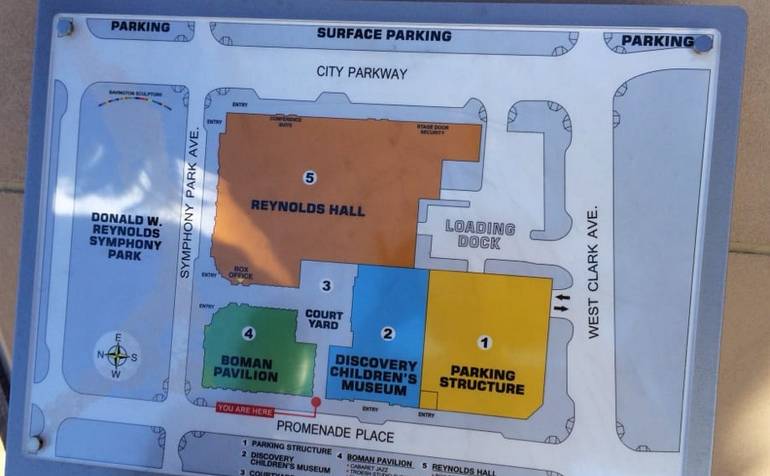 Address: 360 Promenade Place Las Vegas, NV 89106 adjacent to The Smith Center. Summer Hours Monday – Saturday: 10 am – 5 pm
Sunday: 12pm – 5pm. Winter Hours Tuesday – Friday: 9 am – 4 pm.
Saturday: 10am – 5pm Sunday: 12 pm – 5 pm.  Birthday parties are available during museum operating hours.
Museum entrance tickets are modest. Parking is free. An adult must accompany children under 13 years of age.