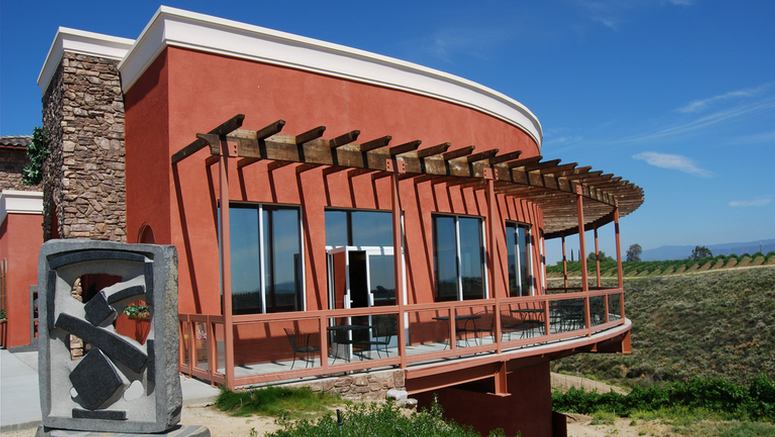 Founded in 2000, Falkner Winery is built on the peak of a 1,500-foot hill and offers visitors amazing views of the Temecula Valley from its pastoral front porch and its rolling grassy lawn.
The wood-sided, vine-covered building houses a different tasting room with wooden beams and a long tasting counter and gift shop. In contrast, the picturesque grounds with sculptures, picnic areas, and an outside tasting bar, features the Pinnacle Restaurant, reception and banquet facilities, and an art gallery.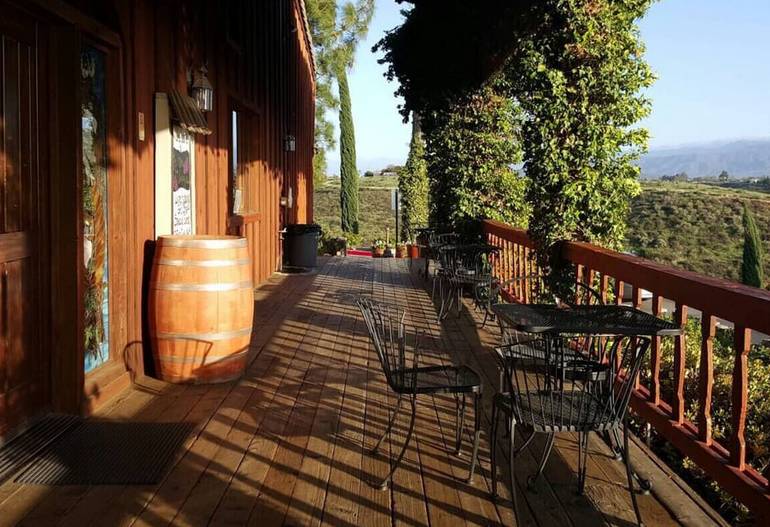 Falkner Winery produces estate-grown Cabernet Sauvignon, Sauvignon Blanc, White Cabernet Sauvignon, Merlot, Sangiovese, Viognier and some proprietary blends, including a "Super Tuscan" blend of four different grapes. Chardonnay, Riesling, Syrah, and port are also produced.
Try their semi-sweet "Luscious Lips" red wine or the "Sweet Loretta" for a memorable dessert.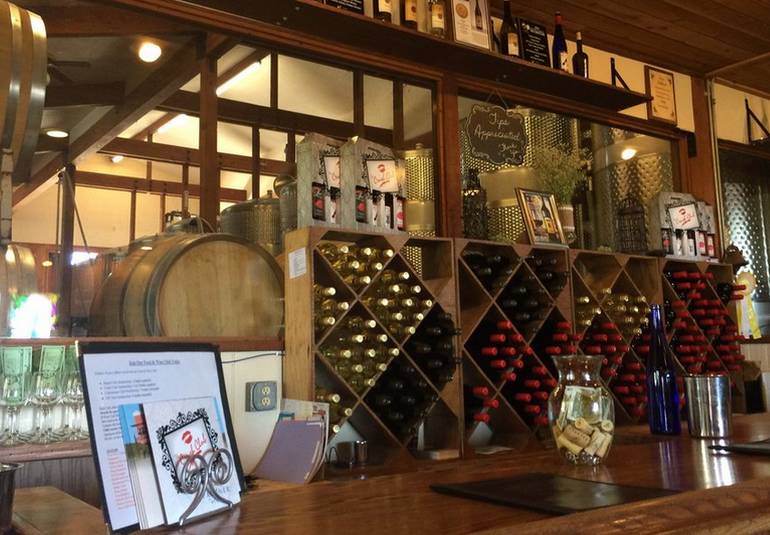 The wines are made with the intent of providing full fruit flavors with a soft, clean finish. Most of their red wines age at least three years before their release, allowing tannins to soften and subtle flavors to develop.
The Pinnacle Restaurant, which is located nearby, provides breathtaking panoramic views from its hilltop setting from their glass-enclosed dining room or outside on their open-air balcony overlooking the vineyard. Guests will enjoy excellent American-Mediterranean Style cuisine.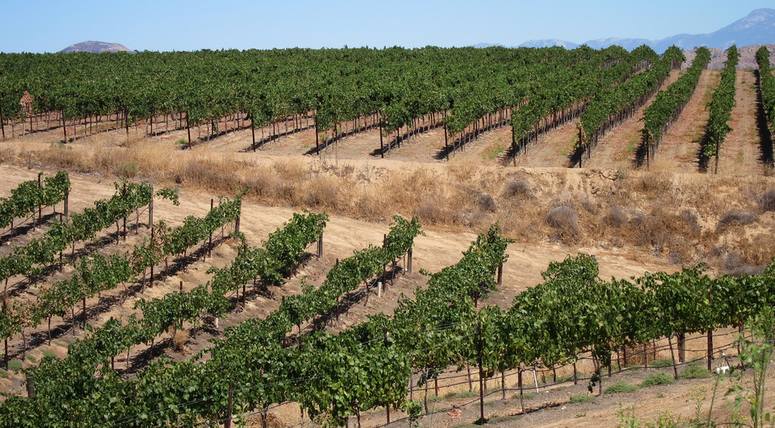 One of Falkner's signature events is free jazz on Sundays, which has been a popular event in Temecula Valley. When visiting the winery, be sure to check out the wine appreciation class schedule.
Over the years, Falkner Winery has earned a reputation for its wine appreciation classes.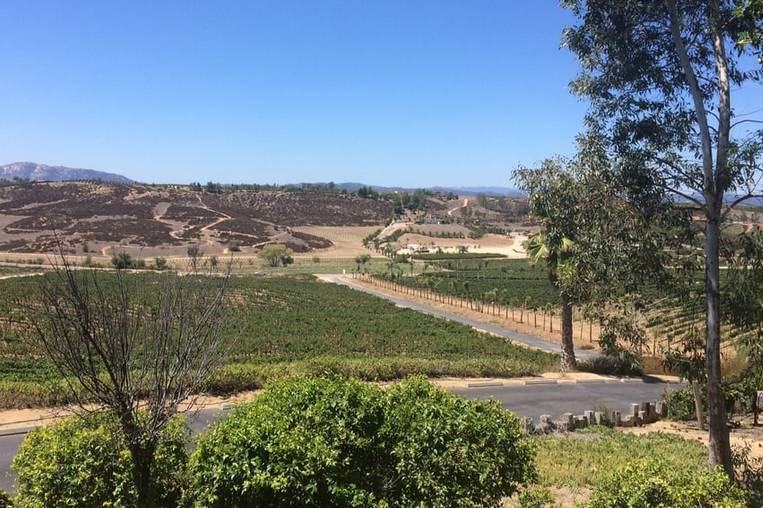 Falkner Winery 40620 Calle Contento Temecula, CA 92591. website. The winery tasting room is open daily from 10 to 5, the Pinnacle restaurant open from 11:30 am-3: 30 pm Monday through Thursday and 11:30 am-2: 30 pm Friday through Sunday.
Located about a quarter-mile north of Rancho California Road, in the heart of Temecula Valley Wine Country. The winery offers both public and VIP tours for groups of 20 or more. Wedding and banquet facilities are available. 951-676-8231.