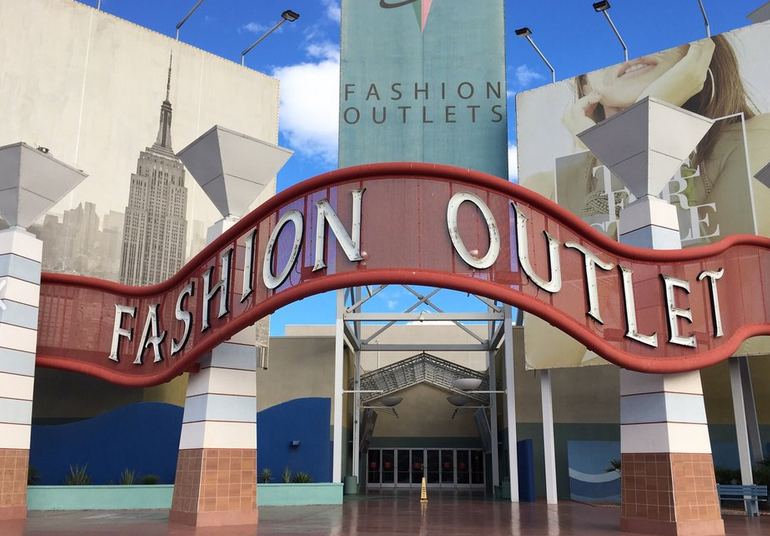 Fashion Outlets of Las Vegas are located in Primm, Nevada, only steps from California. This outlet mall offers over 370,000 square feet of shopping, dining, and entertainment and is adjacent to Primm Valley Resort and Casino.
If you are a Nevada resident you can visit Terrible's California Lotto Store without leaving the parking lot of the mall. Along with the Outlets stores in Barstow, the Primm Outlets compete for shoppers making the trek from Southern California to Las Vegas.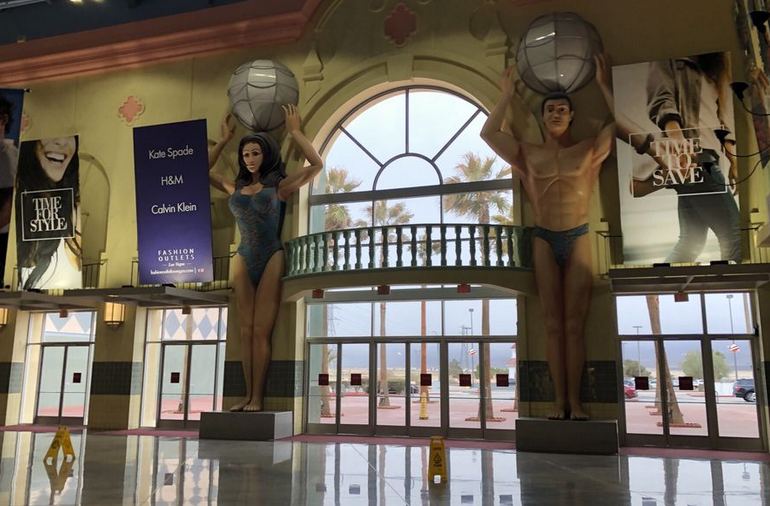 If you are driving from California, you will get to the Fashion Outlets before you get to Las Vegas. This gives you the perfect opportunity to shop for a new outfit before you hit the casinos or take in that show you have been looking forward to seeing.
The deals at the Fashion Outlets of Las Vegas are such that you can look like a million bucks and only spend a little bit. So even after a few hours at the outlet mall, you will have money for food and entertainment once you arrive in Las Vegas.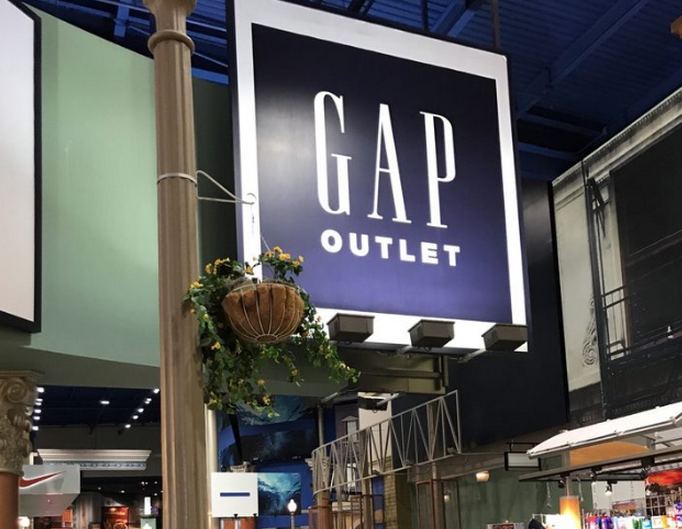 Stores Fashion Outlets Primm
Stores in the Fashion Outlets of Las Vegas include Nike Factory, Calvin Klein, Coach Factory Store, G by GUESS, Gap Outlet, Levi's Outlet, Michael Kors (USA) Inc., Old Navy Outlet, Tommy Hilfiger, Viva Vegas, and Wilsons Leather Outlet. The food court is also a nice location to gather with friends to share your good finds and talk or catch up over a coffee drink.
The mall always keeps things interesting with special events and promotions. Depending on the time of year, special offers will vary. Some popular and much-anticipated events include the annual Craft Show and Holiday Promotions.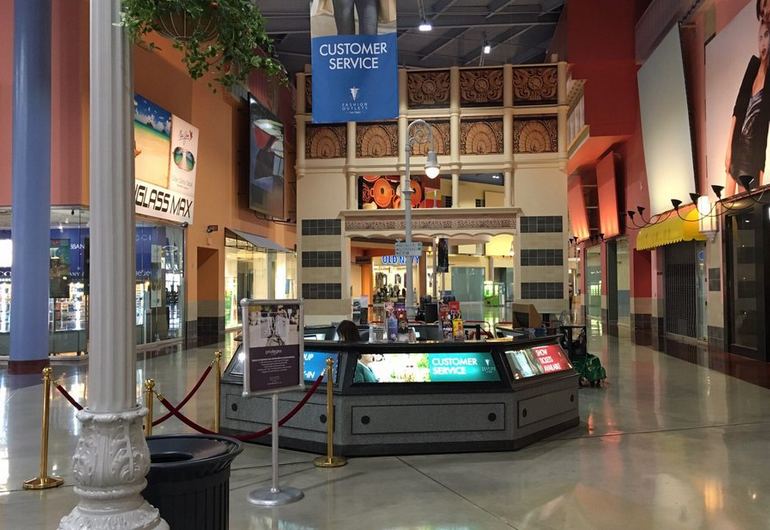 Discount Cards
There are also a couple of on-going deals at the Fashion Outlets including the "Show your card and save offer" and Fashion Outlets Green Savings cards. Both offer an additional gateway to savings on the already great prices you will find at the outlet mall. Get your card at the Customer Service Center.
Fashion Outlets of Las Vegas are unique in that they draw from both California and Nevada. Free shopping shuttle buses provide round-trip rides to the mall from many resort hotels on the strip.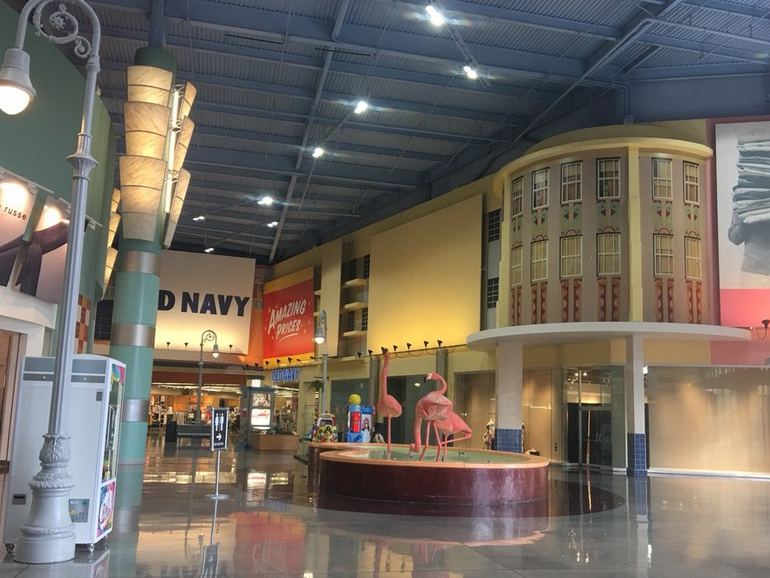 Getting There
Fashion Outlets of Las Vegas are located on I-15 at exit #1 in Primm Nevada. Hours are generally 10:00 a.m. to 8:00 p.m. with the exception of a 6:00 a.m. opening on Black Friday. Stop at the Primm Outlets on your way to Las Vegas and get your shopping out of the way before you hit the casinos.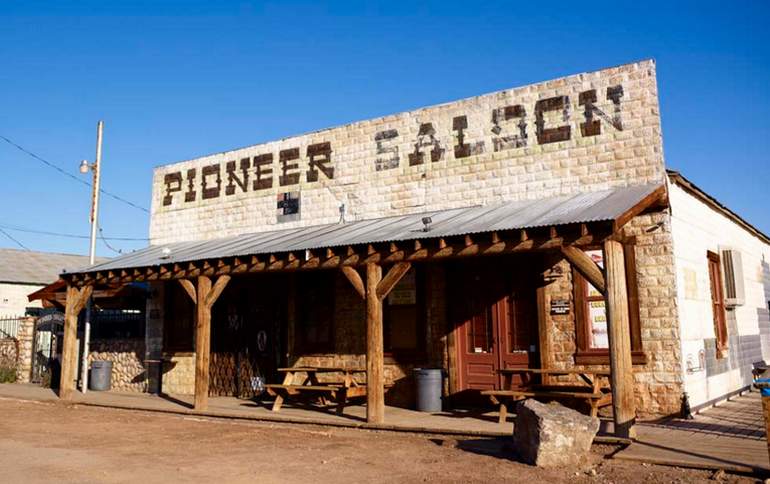 Nearby Side Trip Goodsprings
Drive 12 miles east of Primm to the town of Jean, home to Terrible's Hotel & Casino. Take a right onto Goodsprings road and follow it 7-miles to the semi-ghost town of Goodsprings. This town was once the center of mining in southern Nevada with silver, copper, zinc, and gold mines throughout the area. Today the towns main claim to fame is the historic Pioneer Saloon.