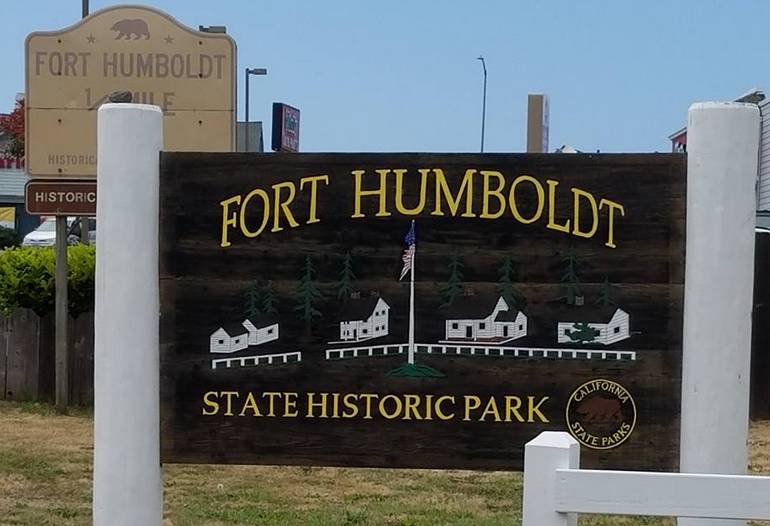 Situated high above scenic Humboldt Bay, Fort Humboldt was initially established in 1853, once provided protection from attacks by Native Americans on gold miners and settlers from who migrated to the area after the discovery of gold.
Today, a state historic park, Fort Humboldt, now quietly serves as a reminder of California's rich and sometimes bloody past, as told through the exhibits and collections scattered throughout the park.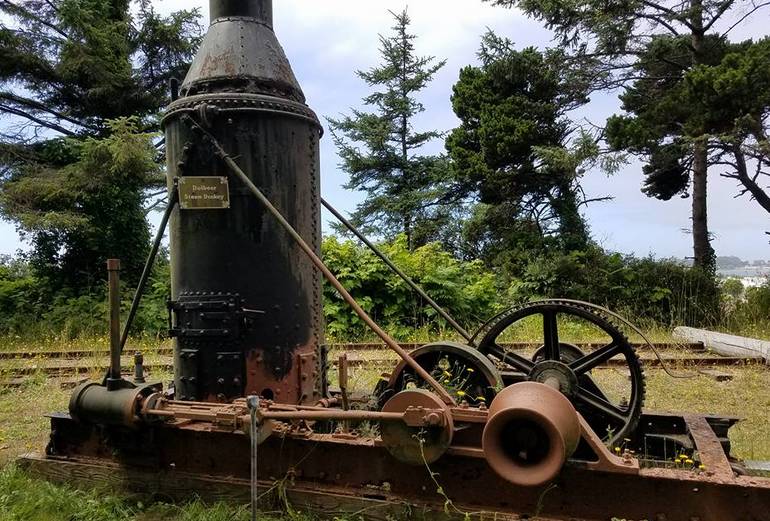 Sold to American ecologist W. S. Cooper in 1893 for $6,000, Cooper's widow donated the property to the nearby City of Eureka, who transferred the title to the State of California in 1955. After becoming a state park in 1963, work quickly began on restoring the site and its one remaining building.
The partially restored hospital, which includes a reconstructed surgeon's quarters, is the only building that remains of the original 14 structures, and now serves as a museum, offering visitors a unique glimpse into ancient medical practices.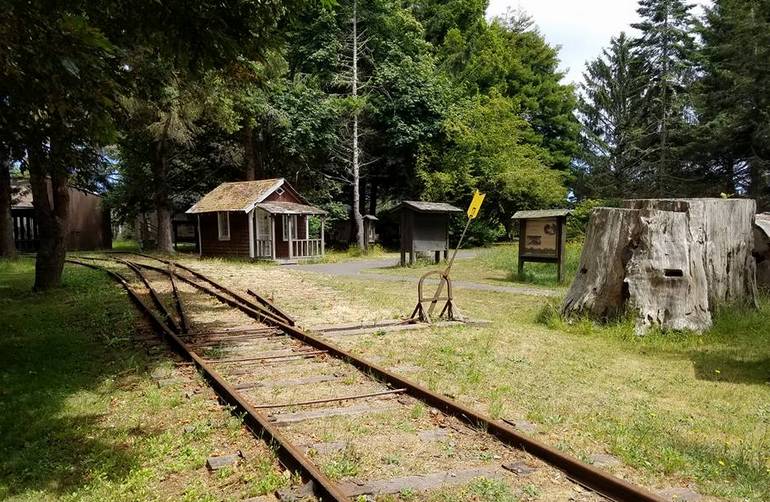 A medicinal garden, which features edible flowering plants of the period, has been recreated adjacent to the hospital and tells its own story of the Fort and the Native American groups that once lived and fought in the region. The park also includes a Logging Museum with exterior logging exhibits.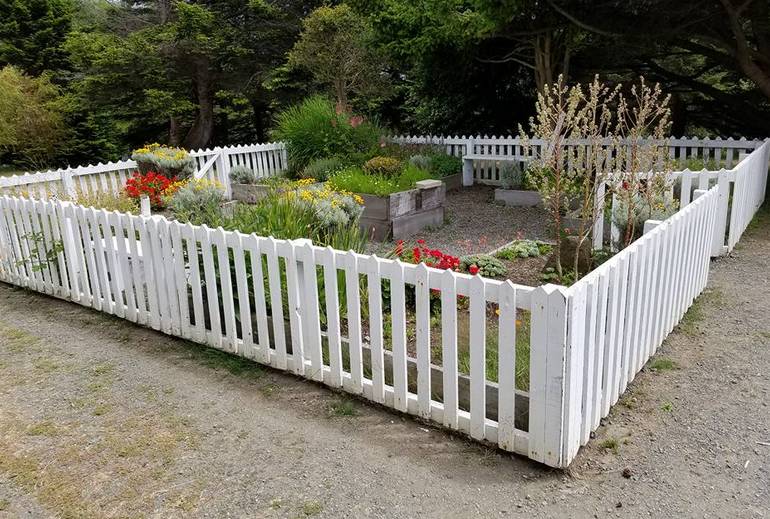 Paths and boardwalks provide access to interpretive signage and outdoor displays along a self-guided trail of exhibits, including historic locomotives and steam donkeys, and other early logging technologies used on the north coast from the 1850s to the mid 20th century.
Visitors will also want to check out the on-site Visitor Center, where information can be gathered about the entire site and its annual events, such as Fort Humboldt Living History Days, which recreates life on a pre-Civil War frontier fort, held in every May.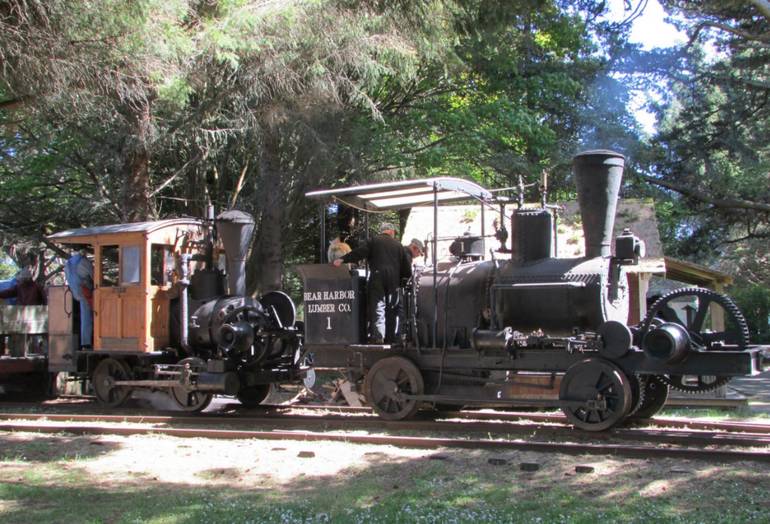 Fort Humboldt  Steam Ups
Also held is the monthly "Steam Up's," which brings historic logging equipment to life on every third Saturday from May through September. During the summer, the museum operates a mile round trip ride from the town of Samoa along the beautiful Humboldt Bay to Manila on a restored speeder car.
Finally, Dolbeer Donkey Days provides visitors to live demonstrations of logging work and operation of antique logging equipment. The two-day event is held every April and also features a logging skills competition.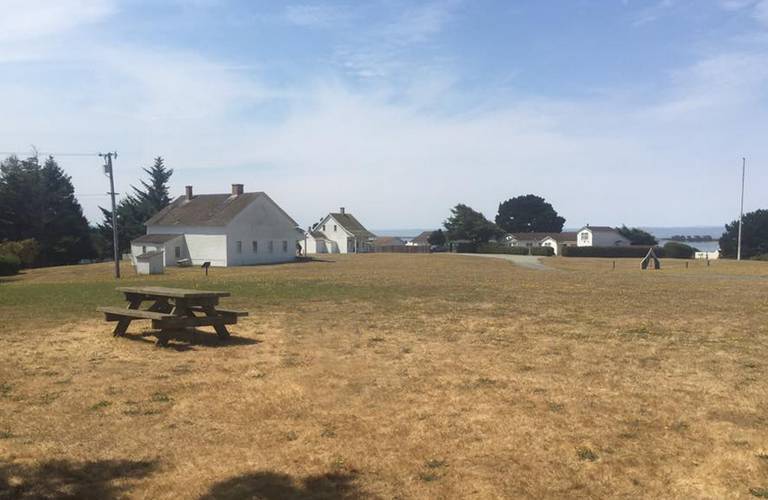 After a busy day wandering the Fort, visitors to can take a break at one of the many picnic tables on the grassy bluff overlooking Humboldt Bay or take in one of the many other nearby attractions, such as Old Town Eureka, the Clarke Museum, Humboldt Bay Harbor, or the Humboldt Redwoods State Park.
Getting to Fort Humboldt State Historic Park is just off Highway 101 in Eureka. Address 3431 Fort Ave, Eureka, CA 95503. The weather is moderate year-round, with the best time to visit is during the summer when rainfall and fog are at a minimum.