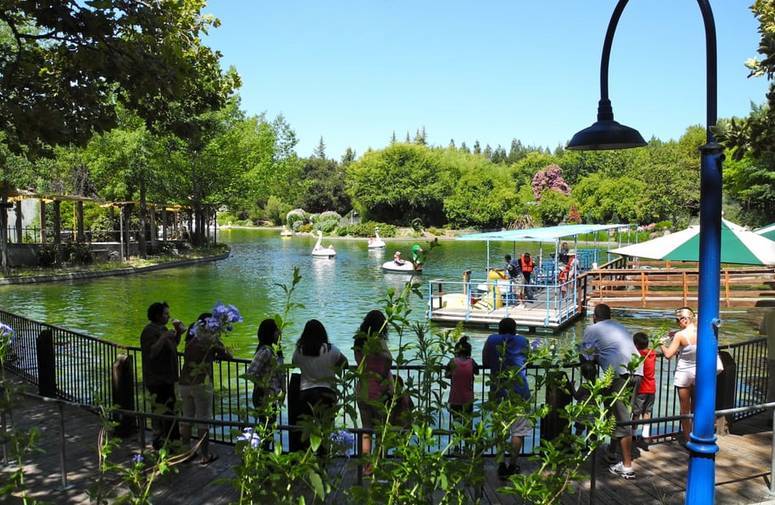 Gilroy is a town of about 60,000 located in Santa Clara County. It is a bedroom community for the famous Silicon Valley and a balanced blend of agriculture, residential, and retail offerings.
For many people, when they hear Gilroy, they think garlic. While Gilroy is coined the Garlic Capital of the World, it is not the leading producer of Allium sativum, the scientific name for garlic. The town got its connection to garlic from Gilroy Farms, which is the largest processor of garlic in many forms, including minced and powdered. It is not uncommon to smell garlic when you drive in Gilroy.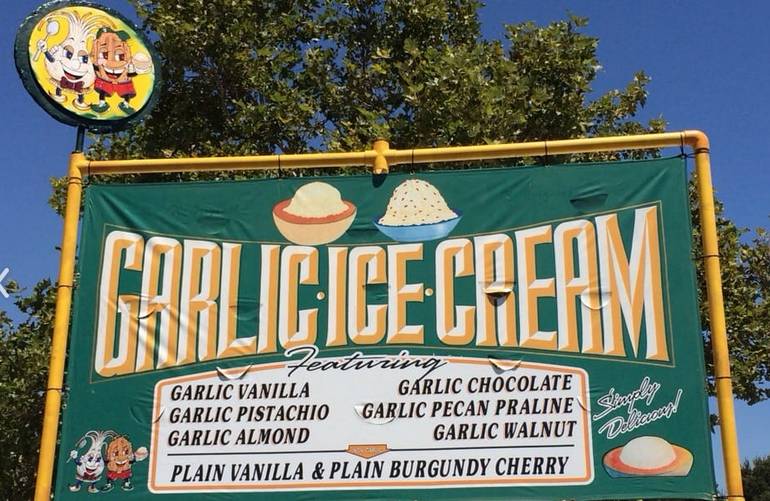 Gilroy Garlic Festival
Each July, Gilroy hosts its annual Garlic Festival. All things garlic can be found here and even things you could never imagine relating to garlic will make their debut at this festival. This festival is the must-do for garlic lovers. You can sample such items as garlic ice cream and, of course, garlic bread.
There is a garlic cook-off for amateur chefs, and the food vendors offer a wide variety of dishes to suit every taste. If your opportunity to visit Gilroy is at a time other than during the Garlic Festival, there are still plenty of fun, family-friendly things to do.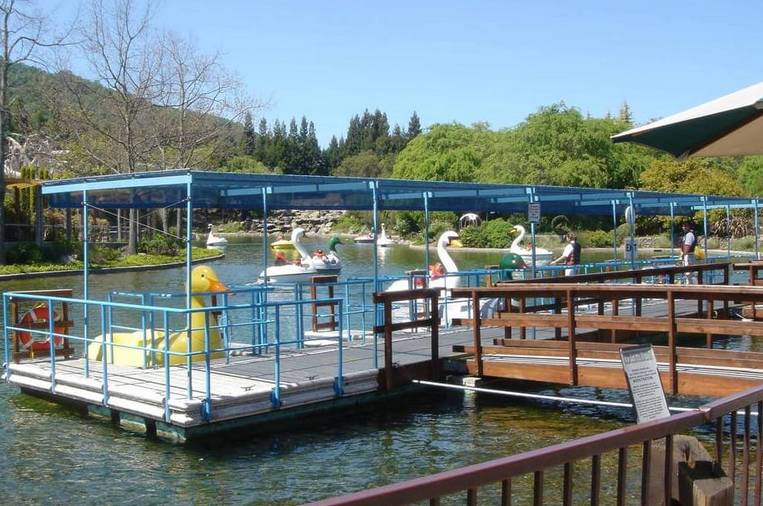 Gilroy Family Gardens
Gilroy Family Gardens theme park offers rides, attractions, a water play area, picnic grounds, and an opportunity to be up close and personal with nature. The park is open weekends April through December. During the summer months and winter break, the park is open daily. In the winter, they also offer a holiday light extravaganza. Compared to the larger theme parks, admissions prices are a bargain.
For something more adult in flavor, the Gilroy area is peppered with boutique wineries that offer tastings and tours. Grapes have been grown in the Santa Clara Valley for nearly 100 years.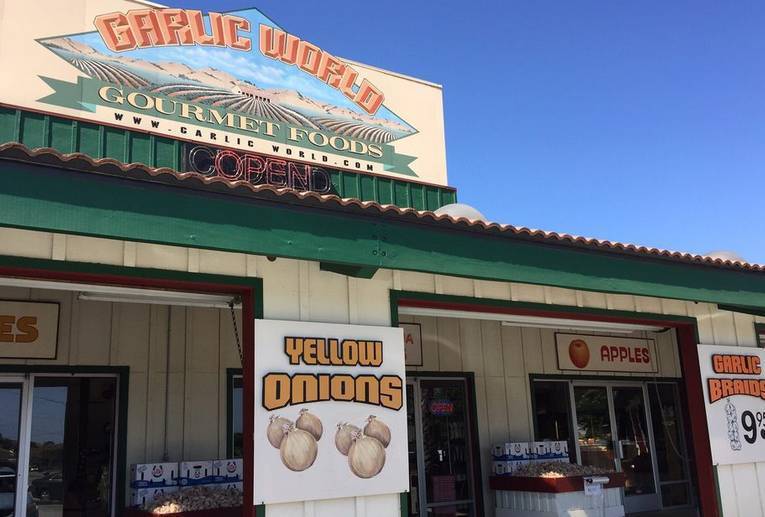 Garlic World
No visit to Gilroy would be complete without a visit to Garlic World. Garlic ice cream, garlic chocolate cookies, fresh produce, dried fruit, garlic souvenirs, fresh garlic, and braids. Garlic World is an exciting roadside store adjacent to Highway 101.
Not everything in Gilroy is food and nature. The Wings of History Museum, which is a must-visit for aviation fans. The museum is right near the San Martin Airport. It is home to several specialty planes from the days of yore, including sailplanes, helicopters, a life-size replica of a P-51 Mustang, and other noteworthy aircraft.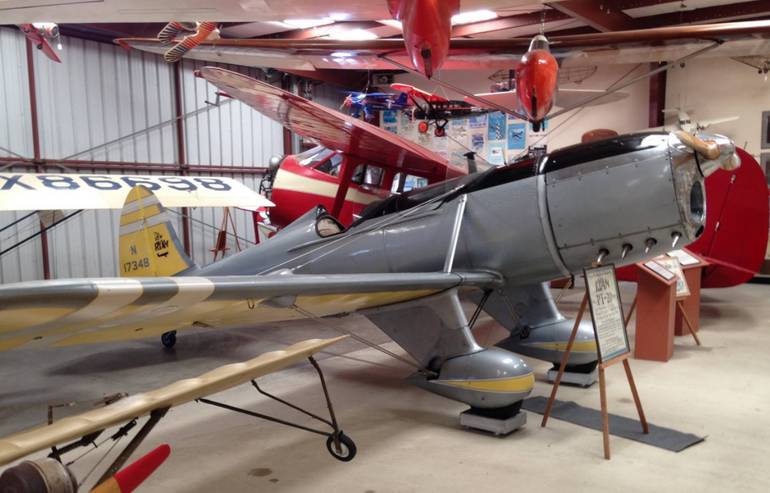 Wings of History Museum
Also located on-site is a propeller shop that fabricates wooden props for experimental aircraft. Currently, the museum is open weekends, as well as Tuesdays and Thursdays.
Since Gilroy is part of the vast Central Valley agriculture heartland, it is a great place to pick up fresh-from-the-field produce. One of the best places to get tasty seasonal fruits and vegetables is at Casa de Fruta, which has over 100 years of history.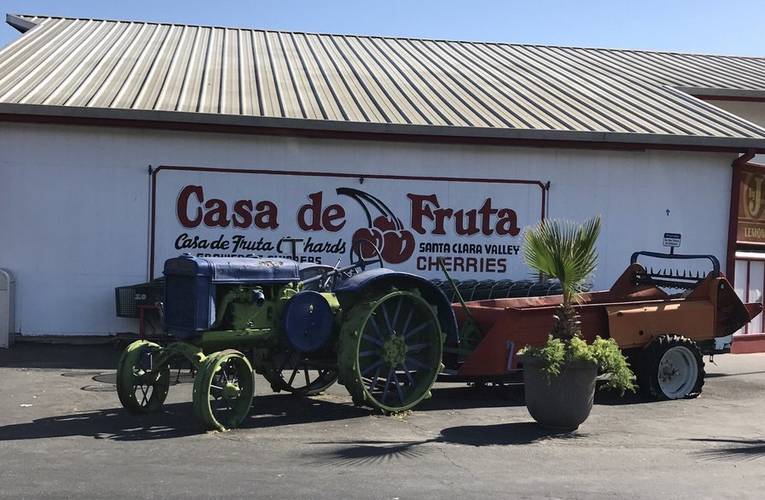 Casa de Fruta
Casa de Fruta is a world-famous stop that was once a simple roadside fruit stand. Over time, it grew in size and beyond the scope of just a fruit stand. It features a display of antique farm equipment, some retail outlets, and a 24-hour restaurant.
The kids might enjoy a ride on the train, and the one in your group with a sweet tooth will not want to miss Casa de Sweets to enjoy home-baked treats and freshly made candies.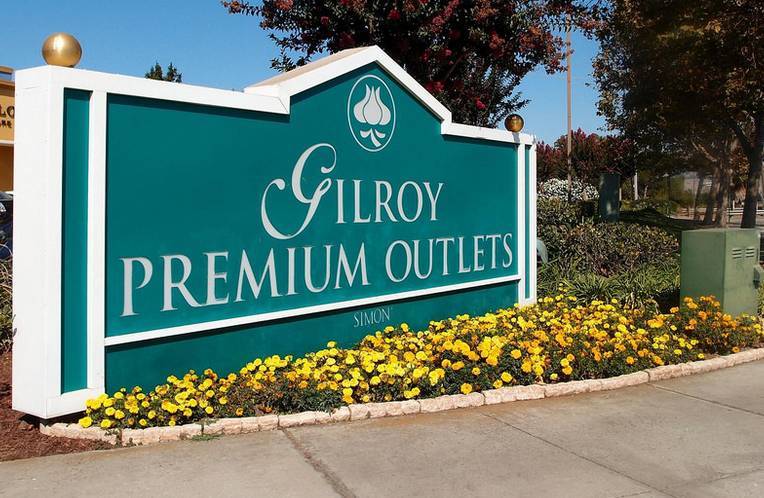 Whether you are a shopaholic, or merely interested in sprucing up your wardrobe or updating your children's clothing, Gilroy Premium Premium Outlets has something for you! Plan to go as soon as you can. Location 681 Leavesley Rd, Gilroy, CA 95020.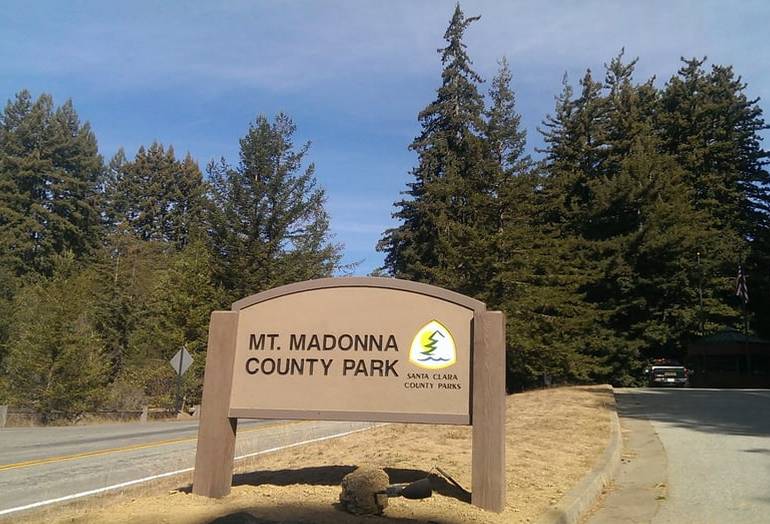 Mt. Madonna County Park
If you enjoy outdoor activities, Gilroy boasts several lovely places for hiking, biking, or leisurely walks in the park. Close at hand are at least half a dozen points of interest, such as Mt. Madonna, Coyote Lake/Harvey Bear Ranch, and Anderson Reservoir. Closer to town, there are City parks for laid-back enjoyment while you plan your next destination in the city of Gilroy.
So whether you are looking for the zing of garlic, some family thrills at an amusement park, or a nice picnic with wine, make Gilroy your destination for a fun day with friends or family. There is something for everyone, and it's more than you ever imagined.