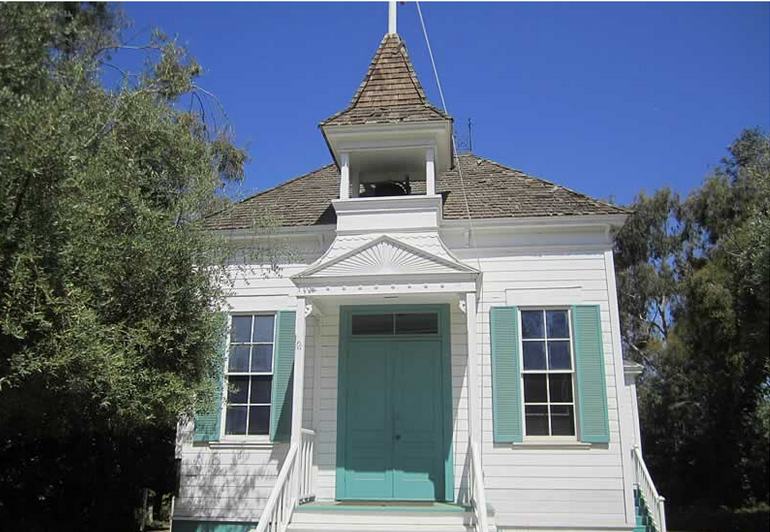 Heritage Hill Park is tucked in between a shopping center and riding stable in Lake Forest, California. The park contains several historic structures, including the original El Toro one-room schoolhouse and St. George's Episcopal Church.
Free docent-led tours of these early California buildings are available on weekends and include the Serrano Adobe and Bennett Ranch House.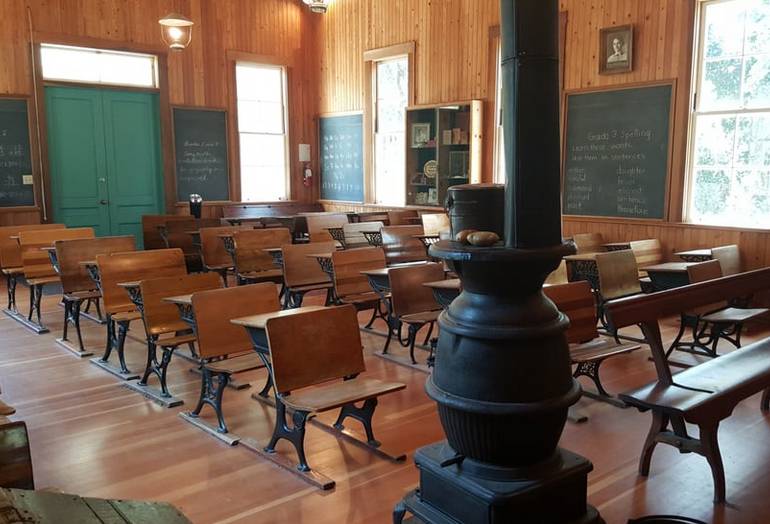 El Toro One-room Schoolhouse
El Toro Grammar School was originally located at First and Olive in El Toro. Grades 1 -8  were taught in the one-room schoolhouse until it was moved to El Toro Road in 1915 and converted to a church. Abandoned in the early seventies, the building fell into disrepair.
Finally, in 1976 the building was donated to Orange County and moved to Heritage Hill Park.
George's Episcopal Church
George's Episcopal Church was built in 1891 and is located on Whisler Drive in El Toro. The church has most of its original furnishing, including a reed organ. St. George's Episcopal Church is all that remains of the English colony that called El Toro home back in the 1890s.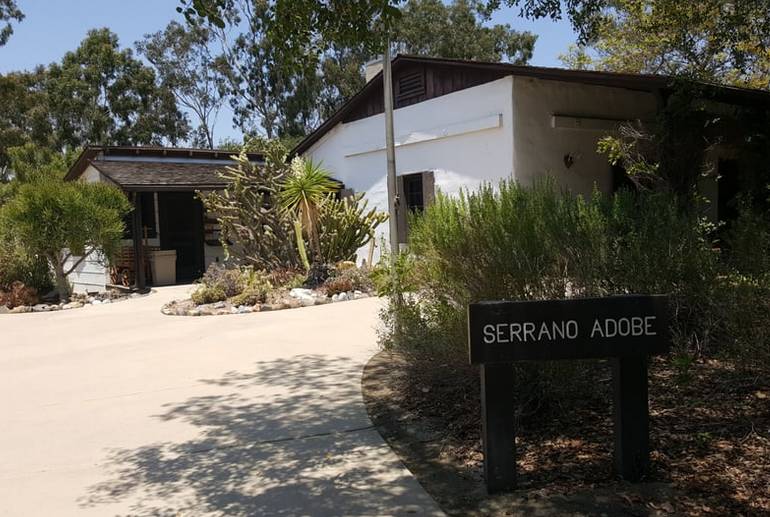 Serrano Adobe
The Serrano Adobe was built by Don Jose Serrano as part of his ranch Rancho Cañada de Los Alisos, around 1860. The rancho ran a thriving cattle business until 1883 when severe droughts forced the family to divide the ranch and sell off portions.
The Serrano Adobe was made a state historical landmark No. 199 in 1932. Today the Serrano Adobe is Heritage Hill Park office.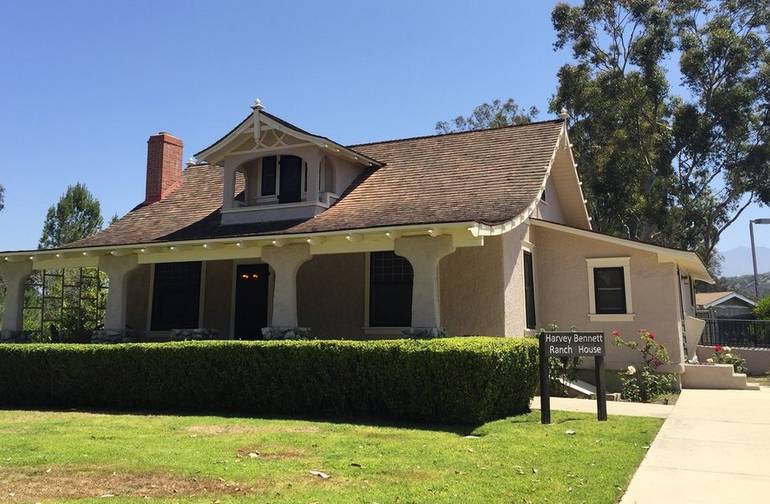 Bennett Ranch House
Bennett Ranch house was originally built on the corner of Second and Cherry street in El Toro. Charles F. Bennett purchased land in El Toro to grow navel oranges and built the ranch house for a live-in caretaker.
When Bennett became ill, his son Harvey moved into the ranch house to oversee his father's El Toro holdings. Harvey took up citrus farming and became interested in improving various strains of oranges and lemons.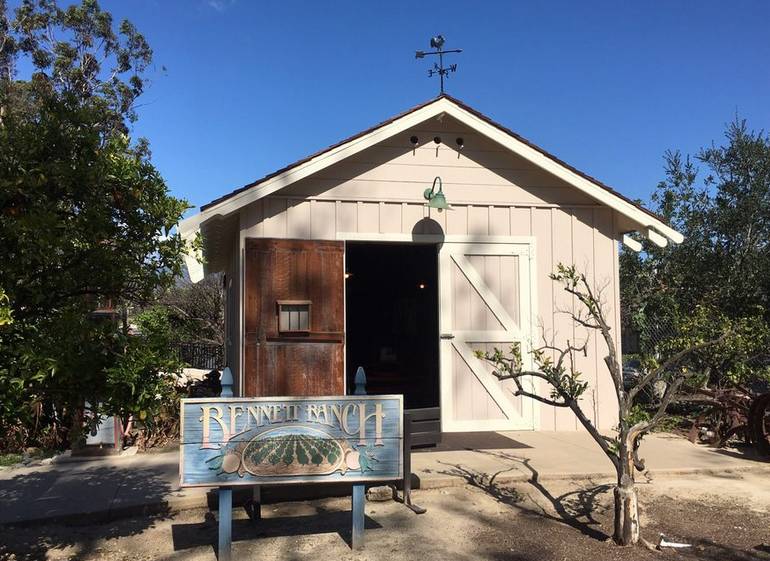 Although Heritage Hill Historical Park is only a little over four acres, it's well worth visiting. The park gives you a glimpse into California's past, from the rancho period to the early English immigrants.
Along with its historical building, the park has a small visitor center and research library. The visitor center has pictures and information about the early days of El Toro and also displays a buggy made by the Lutz Company.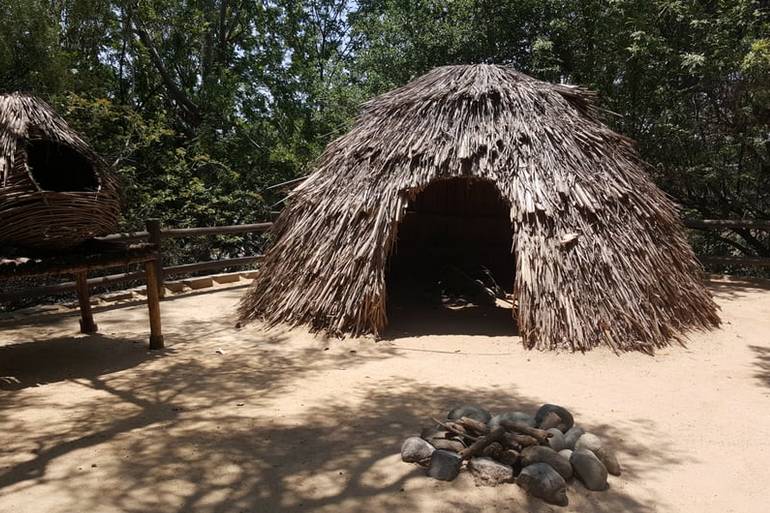 A short nature trail runs along the back of the property, where you can view a recreation of a native Indian hut and view the Serrano Creek Ranch Equestrian Center.
What the park lacks in size, it makes up in charm, and anybody interested in the history of early California will defiantly enjoy walking around the grounds.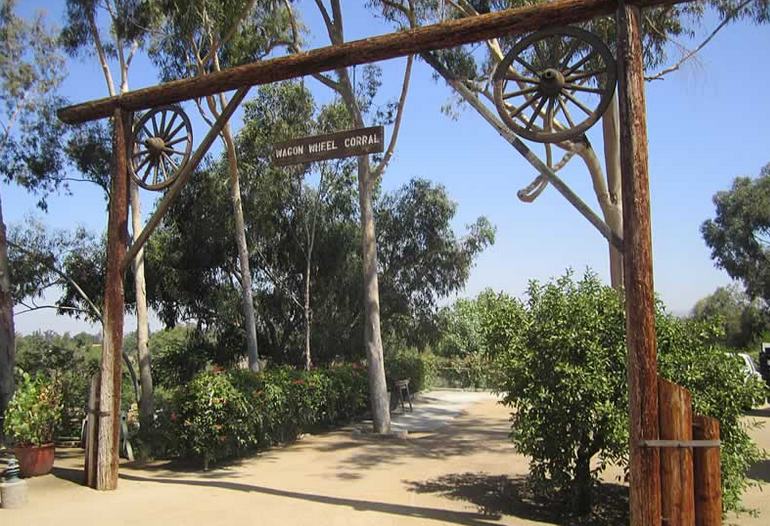 Heritage Hill preserves some of the rich cultural heritage of Orange County through its four historical buildings, which represent distinct eras in the early development of the Saddleback Valley and El Toro areas. Heritage Hill Park is open Wednesday through Sunday.
Park hours: 9:00 a.m. to 5:00 p.m. Tours: Wednesdays, Thursdays & Fridays at 2:00 p.m. Saturdays, Sundays & Holidays at 1:00 a.m. & 2:00 p.m. Closed: Mondays and Tuesdays.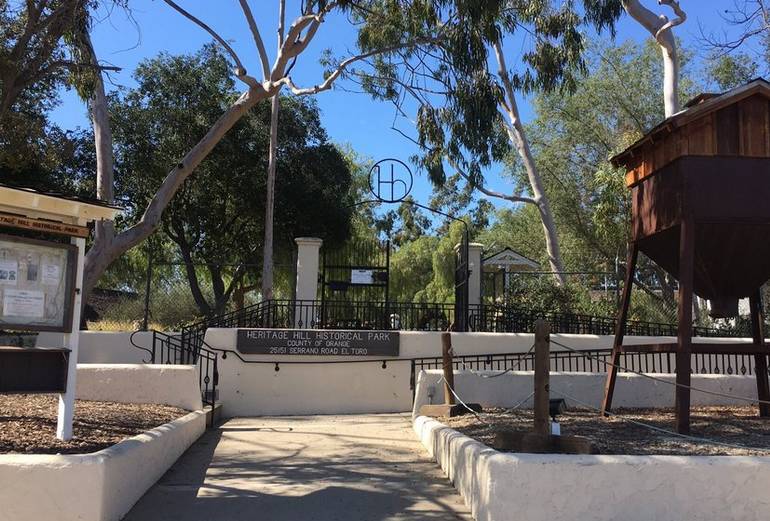 Heritage Hill Historical Park is also available for weddings. The most popular areas, the Arbor and Bennett Ranch House lawn, can accommodate up to 150 people for a wedding or reception. St. George's Mission church is also another popular wedding location at the park. All receptions are held outside.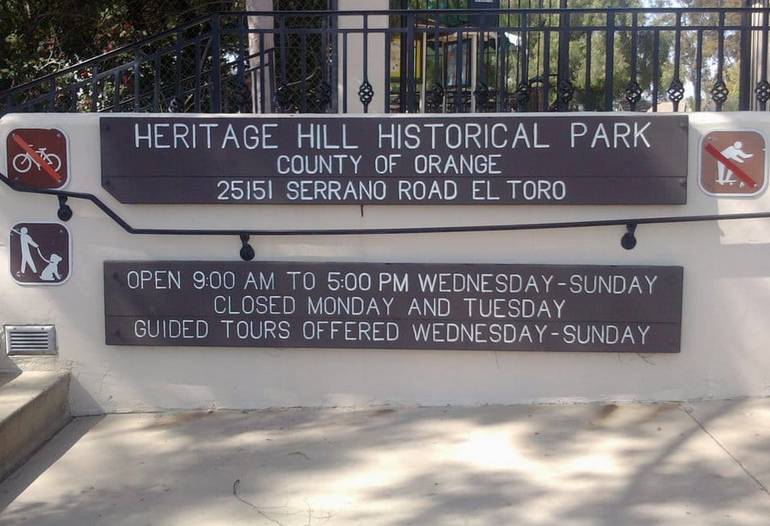 Special events each year, the most popular of which is the annual Victorian Christmas held on the first Saturday of December. Heritage Hill Historical Park 25151 Serrano Road Lake Forest, California