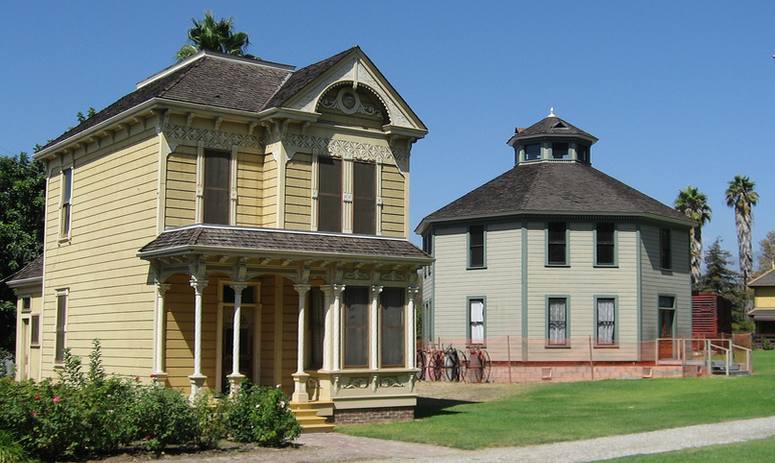 Heritage Square Museum is located alongside the concrete banks of the Los Angeles River in downtown LA. The museum houses a collection of structures from the late 1800s that were saved from demolition and moved to Heritage Square.
The museum is home to a historic Southern Pacific Railroad Depot, a corner drug store, church, carriage barn, and six amazing Victorian-era houses.
Depending on the time your visit different buildings are open to the public. Visitors can also wander around Heritage Square on their own but can not enter the buildings other than the drugstore unless they are on a guided tour.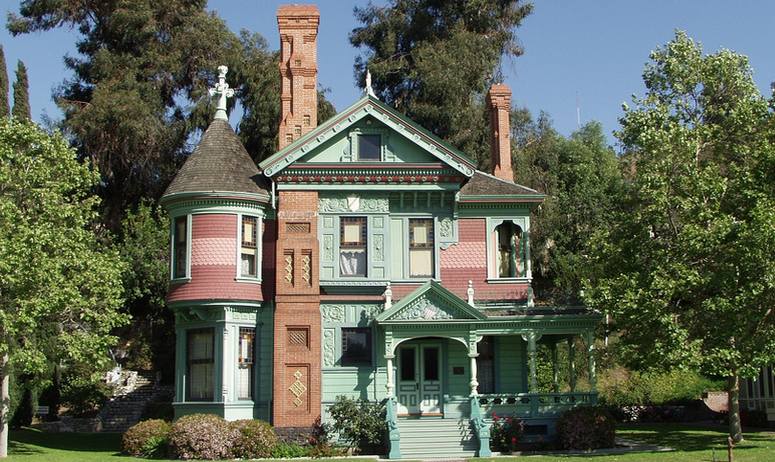 Probably the most popular home is James and Bessie Hale House built-in 1887. The mansion is painted in the original colors and the interior is complete with period furniture. Hale House is an amazing example of a Queen Ann-style home.
The Hale House was saved from the wrecking ball in 1970 and moved to the Heritage Square Museum where it was restored at a cost of more than $300,000. Hale House is a Historic-Cultural Monument and listed on the National Register of Historic Places.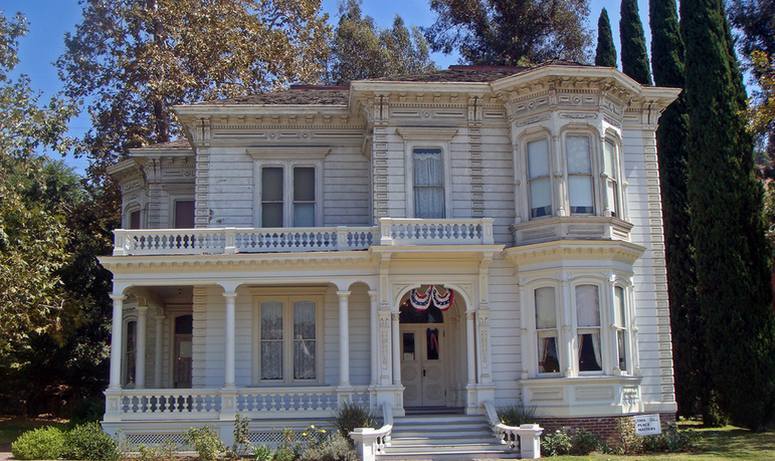 The Perry Residence built-in 1888 is also listed on the National Register of Historic Places. William Hayes Perry one of the largest lumber dealers in Los Angeles and president of the Los Angeles Water Company for over 25 years. His home was one of the biggest and most elaborate homes built in Los Angeles for the time period.
Perry House was originally located in the Boyle Heights neighborhood of Los Angeles. By 1975, the home had changed owners several times and was in a state of severe disrepair. The Colonial Dames Society of America saved the home from the wrecking ball and moved the house to the museum where it has been lovingly restored.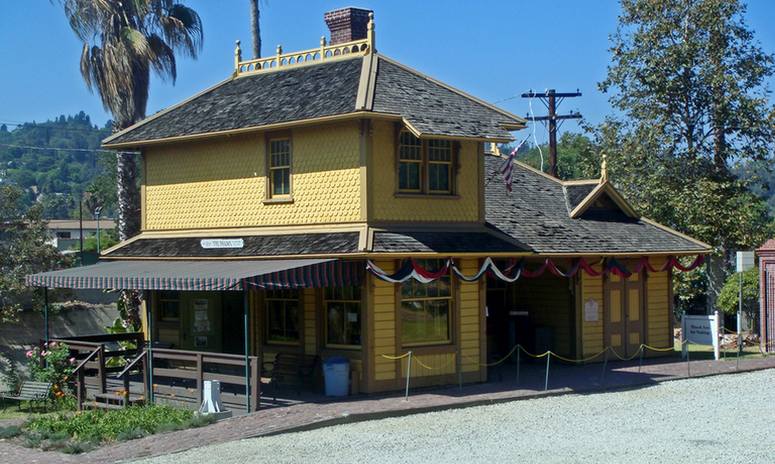 The Palms-Southern Pacific Railroad Depot was saved from demolition in 1976 and moved from its original location at the corner of National Boulevard and Vinton Avenue in downtown Los Angeles. The station served as a stopping point on a fifteen-mile Red Car line route between Los Angeles and Santa Monica.
Southern Pacific named the station Palms and the and the surrounding area adopted the name. Today the Railroad Depot is the ticket booth for the Heritage Square Museum.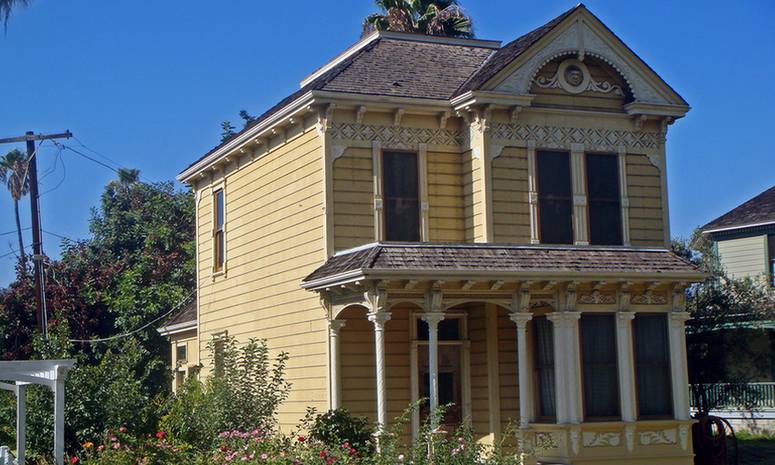 There are many more structures and early Los Angeles artifacts located on the grounds of the Heritage Square Museum. We encourage you to visit this wonderful museum and learn about the history of Los Angeles.
Guided tours depart hourly between 12:00 – 3:00 p.m. from the museum's Southern Pacific Railroad Depot. Adults $10.00, seniors $8.00, and kids 6 -12 $5.00. Tour or no tour entrance to the museum is $10.00.
Heritage Square Museum 3800 Homer St Los Angeles, CA 90031 Phone: (323) 225-2700 Hours 11:30 a.m. – 4:30 p.m. Friday, Saturday, Sunday.