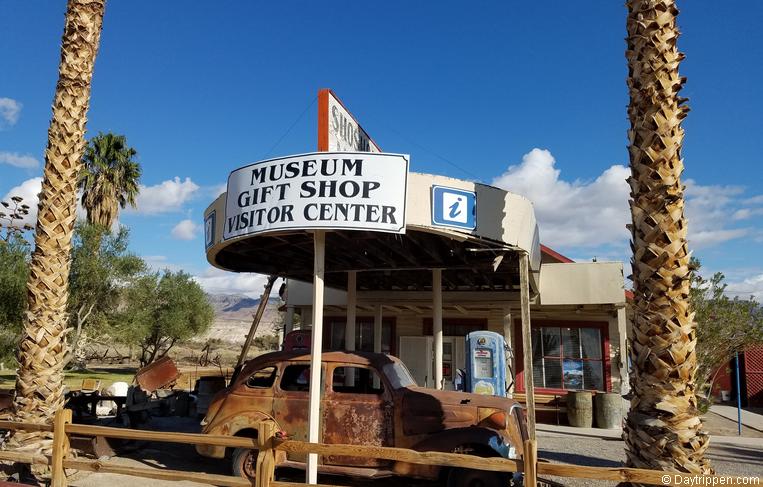 Shoshone, California, is a small desert town near the southern entrance of Death Valley National Park. Located along Highway 178, Shoshone was originally named Metberry Spring. In 1909 the area was re-named to Shoshone and used as a station stop on the Tonopah & Tidewater Railroad.
For many travelers, Shoshone is not much than a pit stop on their way to Death Valley. However, the little town of Shoshone, California, has quite a bit to offer, and it is well worth spending an hour or two checking out what the town has to offer.

Crowbar Cafe and Saloon
Located next to the museum is the Crowbar Cafe. This little diner serves us some delicious food. Everything on the menu is good! If you will spend some time in Death Valley National Park, this is your last chance to enjoy a good meal for a fair price until your return trip.
On Weekends the Crowbar is frequented by bikers, California tourists, and day-trippers from Las Vegas. Once a year, the town celebrates Old West Days with country music, period costumes, and lots of tasty BBQ. Crowbar Saloon T-Shirts can be purchased across the street at the general store.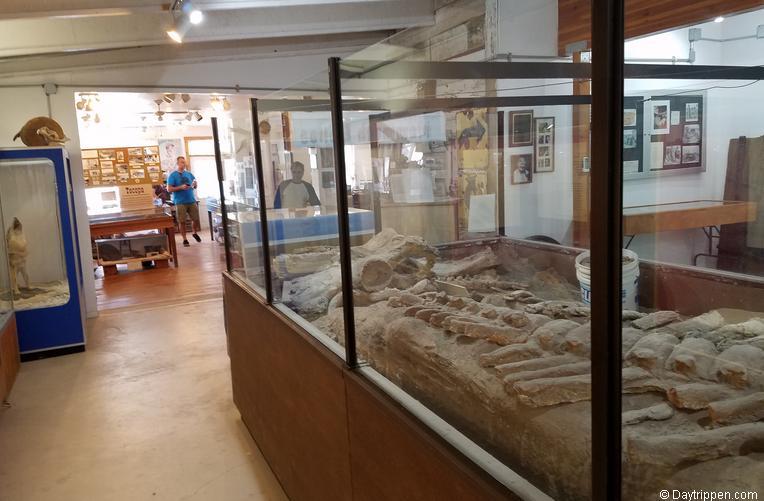 Shoshone Museum
For history buffs, the Shoshone Museum is a must-see. Located in a former gas station, the museum house a huge collection of artifacts and photographs about the region's past.
One of the most interesting displays at the Shoshone Museum skeletal remains a prehistoric Mammoth found in the nearby hills. Outside the museum is an impressive collection of mining artifacts.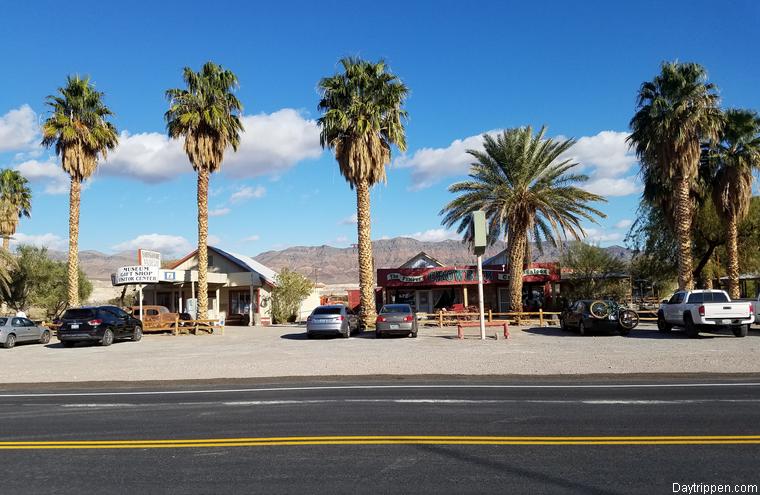 Charles Brown General Store
The Shoshone general store is where you can stock up on drinks, snacks, and just about any item you forgot when packing for your trip. Adjacent to the store is the Shoshone Post Office.  The PO has clean public restrooms. The general store also serves as a gas station in case you want to top off your tank.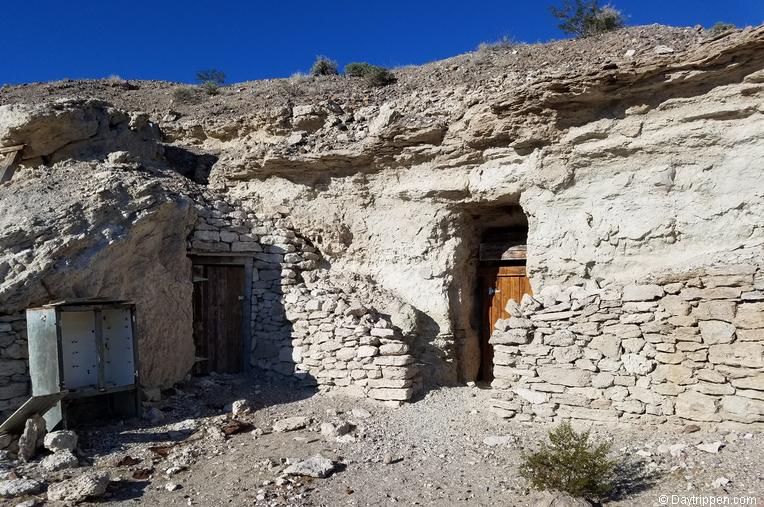 Dublin Gulch Miners Caves
Only a short drive or walk from Highway 178 in Shoshone is a ghost town that looks like no other. Dublin Gulch cave homes were dug by miners to escape the extreme desert weather. Up until the early 1970s, the dugout homes were still occupied.
Staying in Shoshone
Shoshone, California, has a campground with 25 RV park spots and also an area for tent campers. All guests have access to a natural warm spring pool.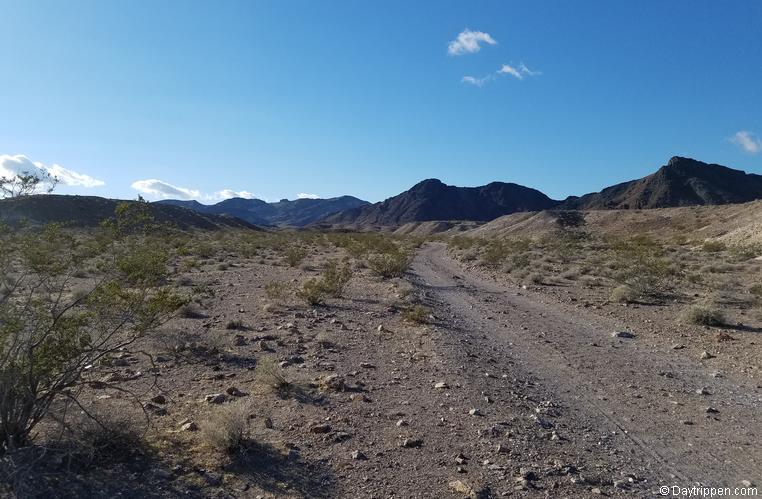 Hiking and Exploring
Several hiking trails run to the nearby Amargosa river. This area is one of the few places where the river runs above the ground. 4X4 enthusiasts can drive miles of trails and discover numerous abandoned mining camps.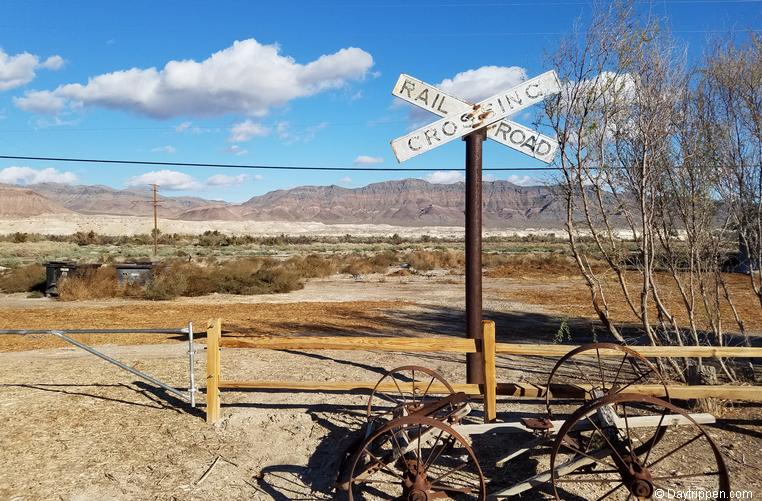 Where is Shoshone California
Shoshone is 80 miles from Las Vegas. 53 miles from Baker, California, and 230 miles from downtown Los Angeles.