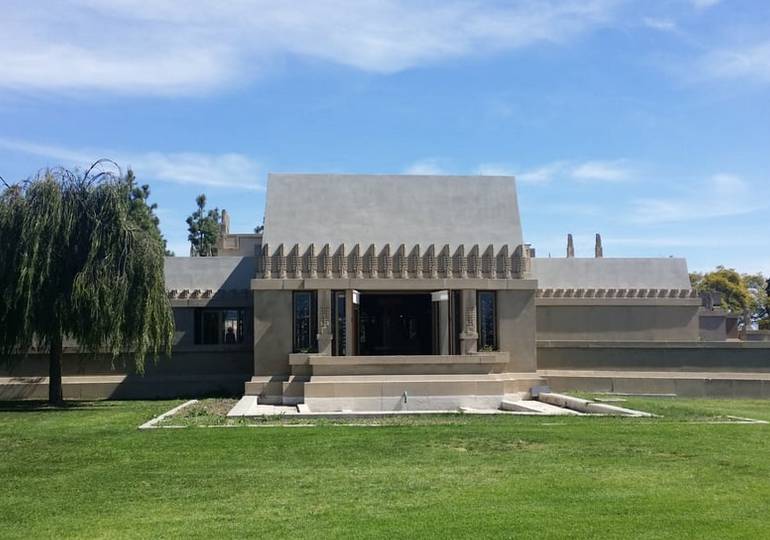 Hollyhock House was designed by Frank Lloyd Wright and built on Olive Hill overlooking the city of Los Angeles in 1919. In 1927, Aline Barnsdall gave Hollyhock House and eleven surrounding acres to the City of Los Angeles for use as a public art park in memory of her father.
Hollyhock House is listed as a National Historic Landmark, and visitors come from all over the world to marvel at the beautiful structure. The Los Angeles Municipal Art Gallery is also located at Barnsdall Art Park. The Gallery showcases art from all over the world at it's 10,000 square foot facility.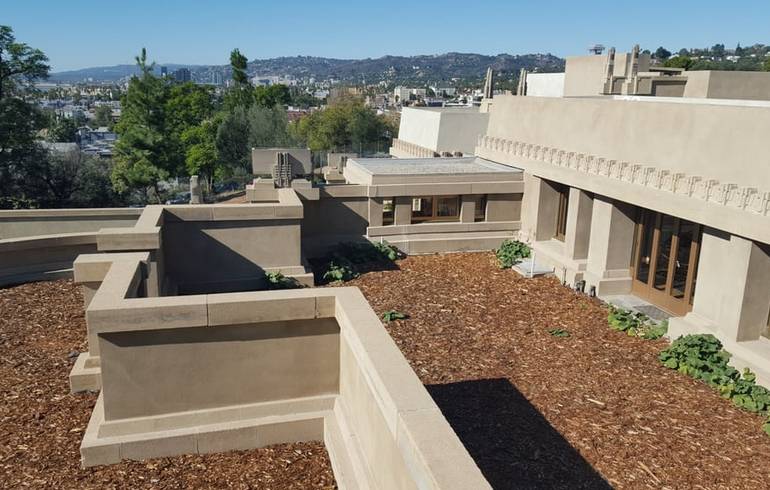 The U.S. Department of the Interior designated Hollyhock House, a National Historic Landmark in 2007. And in 2012, the home was restored to near new conditions. Self-guided tours of the house can be taken Thursday-Sunday.  Docent-led tours are available on Tuesdays and Wednesdays with reservations.
Tours of the Hollyhock House let visitors walk through several rooms of the house and around its expansive outdoor areas. Hollyhock House features an entertainment room immediately to the right of the entrance. This room contains possibly the first built-in entertainment center, complete with LP-sized cabinets along the floor.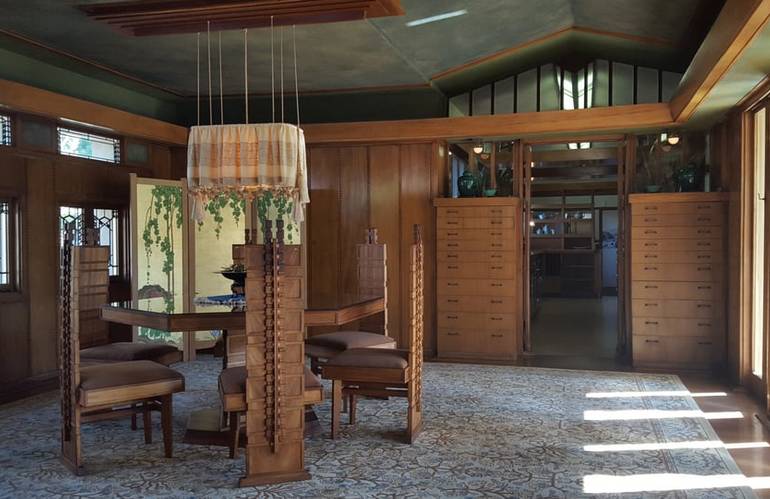 Other notable rooms include the Dining room, Music Room, Living Room, Library, and the Inner Courtyard can also be viewed during the tour. Guests are not allowed into the rooms, and they must stay on designated walkways. This is done to preserve the furnishings and artworks of the house. Guests must wear shoe covers (provided as part of the tour) while inside the house.
Hollyhock House is located in Barnsdall Art Park in the East Hollywood area of Los Angeles, CA, at 4800 Hollywood Blvd., Los Angeles, CA, 90027. Admission to the park is free, and the exterior of the house can be viewed from the park during daylight hours.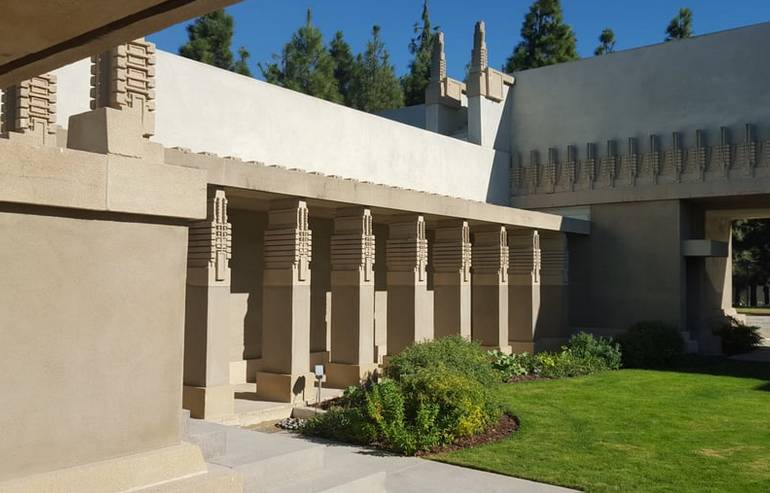 The Visitor's Center is located in the home's garage and is open from 11:00 am to 3:30 pm. Tickets can only be purchased with credit cards, no cash payments. Barnsdall Art Park and the Hollyhock House are located 4800 Hollywood Boulevard, Los Angeles, California 90027.