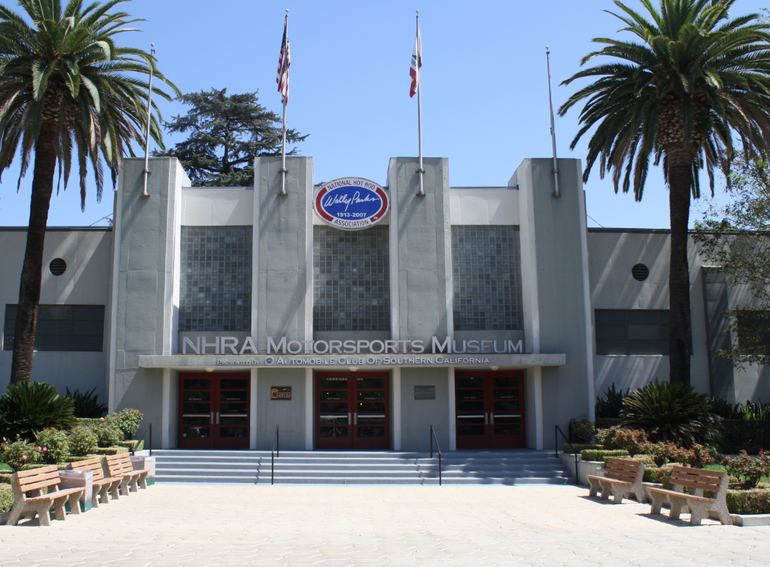 Whether it's a 6,000 horsepower, fire-breathing Top Fuel dragster, a short wheel based, wall-seeking Funny Car, a high-winding, 200-mph Pro Stock vehicle, or one of the thousands of unique sportsman entries, if you feel the need for speed, then a trip to Wally Parks' NHRA Hot Rods Museum at the Fairplex in Pomona is a must.
Created by Parks –Founder, President, and the Chairman of the Board of the National Hot Rod Association, the 28,500-square-foot museum is well curated and is pretty much the king of drag racing history with an incredible collection of cars. From nostalgic drag racers, street rods, vintage gassers, funny cars, and even a dozen or so motorcycles.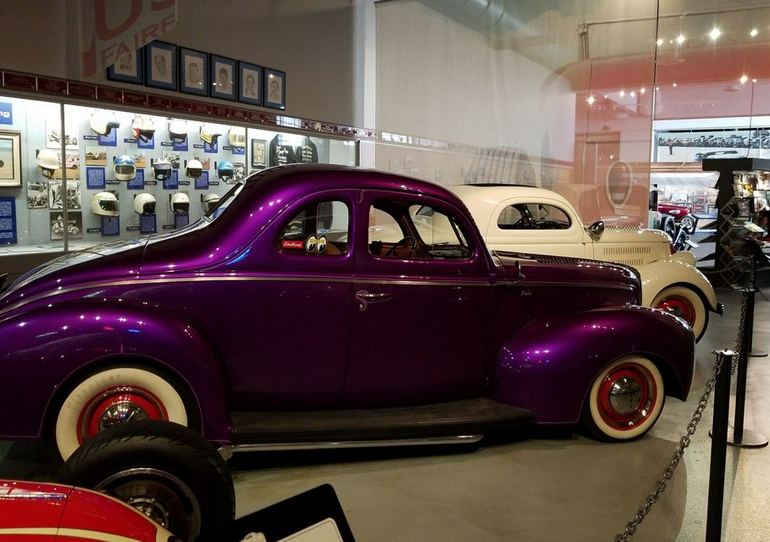 There are also many photographs, trophies, helmets, driving uniforms, artifacts, paintings, and other memorabilia chronicling more than 50 years of American motorsports.
But you don't have to wait to get inside to begin your alcohol-burning automobile adventure. On arrival, visitors are greeted by Parks' statue's smiling face and a polished replica of an original 1954 Dodge "Safety Safari" rig shined to perfection along with its camper that was used during the early years of the NHRA.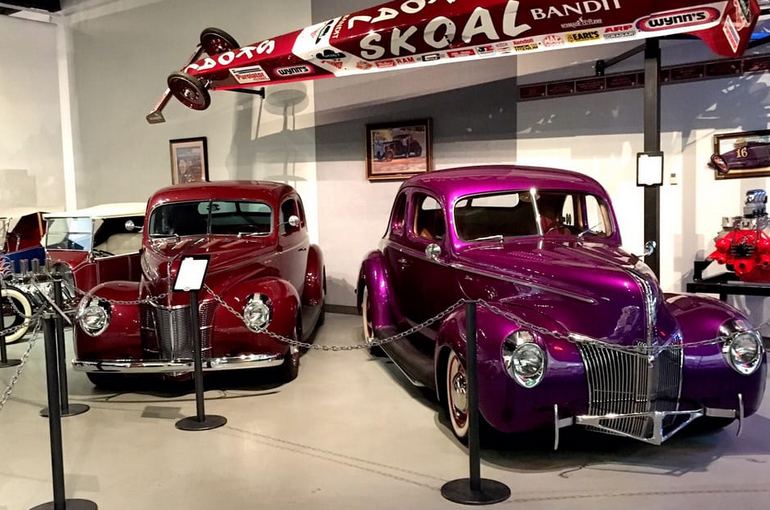 Of course, the museum itself is full of revolutionary machines from the pioneer era of the sport. There is a great display of Mickey Thompson's land speed efforts and his other numerous accomplishments in the auto racing field.
A closer review and detailed examination here illustrate Thompson's genius in design and engineering in the late '50s and early 60s. Truly a man ahead of the times.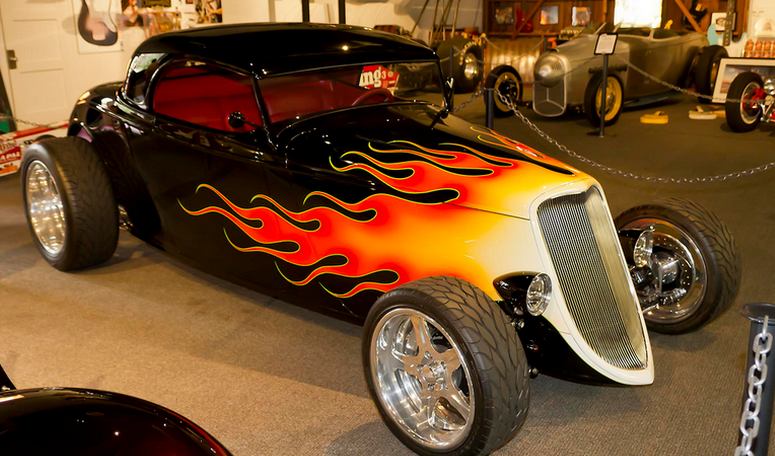 Next up is a recreation of Don Garlits Swamp Rat 5A from 1963. This first drag car to ever sport a wing. Lots of lakes and salt flat racers cars are on display as well, along with Fred Larson's liner and the famous Pierson Bros. Coupe. A truly groundbreaking machine that ran at the lakes, the drags, and at Bonneville consistently from the late forties all the way through to the seventies.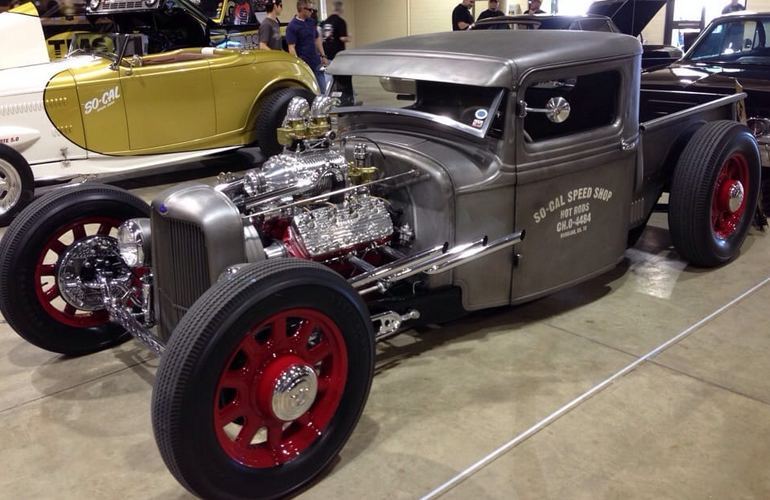 Who's Mr. Four Speed? Reads the header on the blow-up cover of the 1970's Drag Racing USA magazine. Plenty of Drag Racing History surrounds the base of the Super-Sized Wally trophy that stands close by to one of Tom McEwen's restored Mongoose Funny Cars and the vintage magazine cover that flaunted the car in its heyday.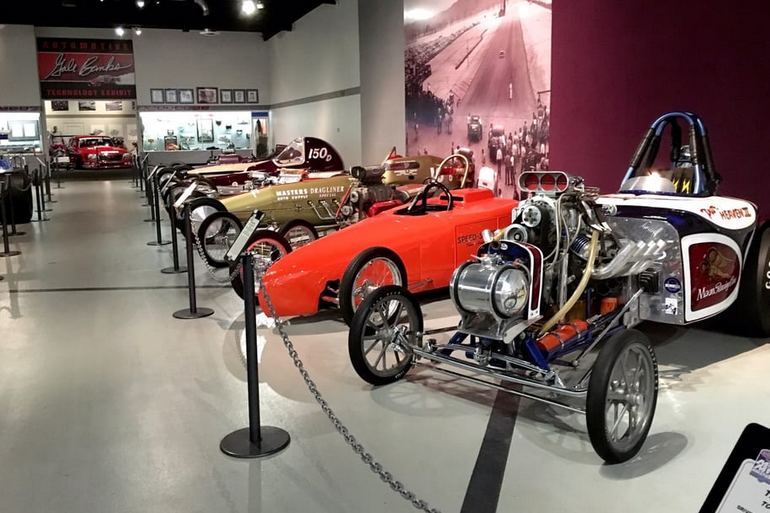 Among other exhibits are of A.J. Foyt Coyote Indy Cars, Kenny Bernstein's first dragster to reach speeds over 300 mph, Stone Woods & Cook "Swindler A" Willys Gasser, the Bob McClung helmet and photo collection, and interesting pieces from early events in the history of land speed records and hot rods.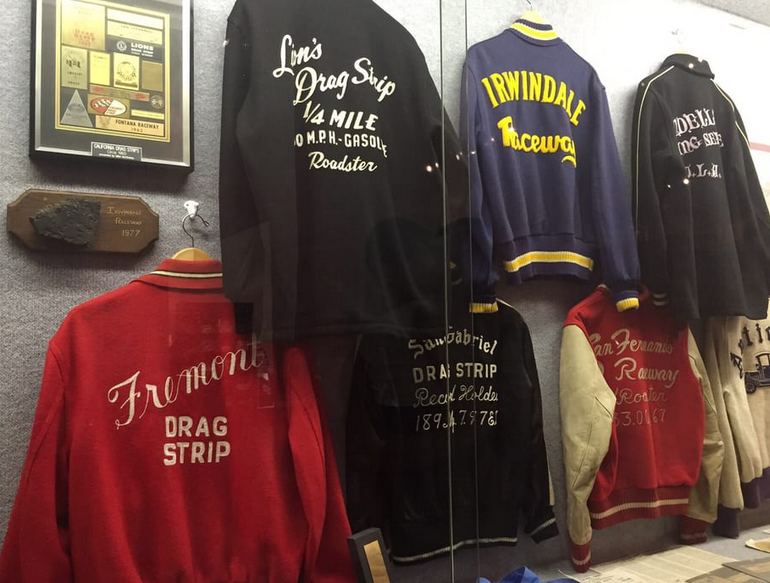 As you wander the halls of the NHRA museum, you can see how the "Rail" evolved from the Bug—an odd-looking contraption originally built in 1950 by veteran dry lakes and street racer Kurtis Kraft for the then-new sport of drag racing.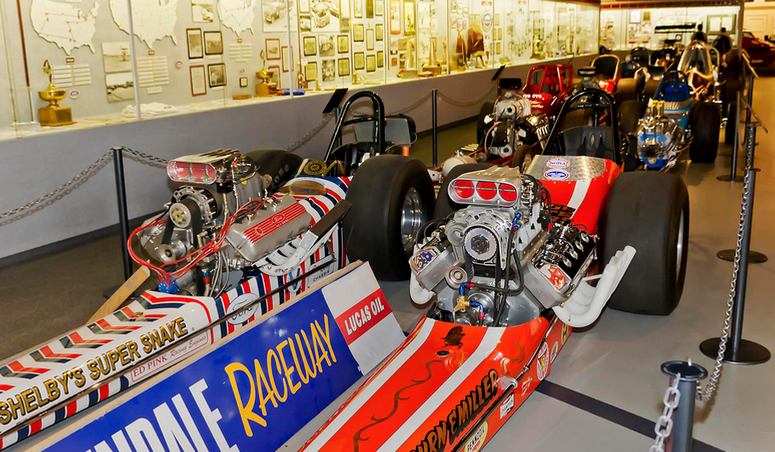 The NuFormz Racing Charger is also now on display at the museum, as well as ZZ Top's –The Eliminator — and the world-famous CadZZilla, a heavily reworked 1948 Cadillac touted as the world's ultimate custom car.
Temporary exhibits have also been created to honor participants in hot rodding, including Vic Edelbrock, Don Prudhomme, the 1932 Ford, Track Roadsters, Parnelli Jones, and the So-Cal Speed Shop.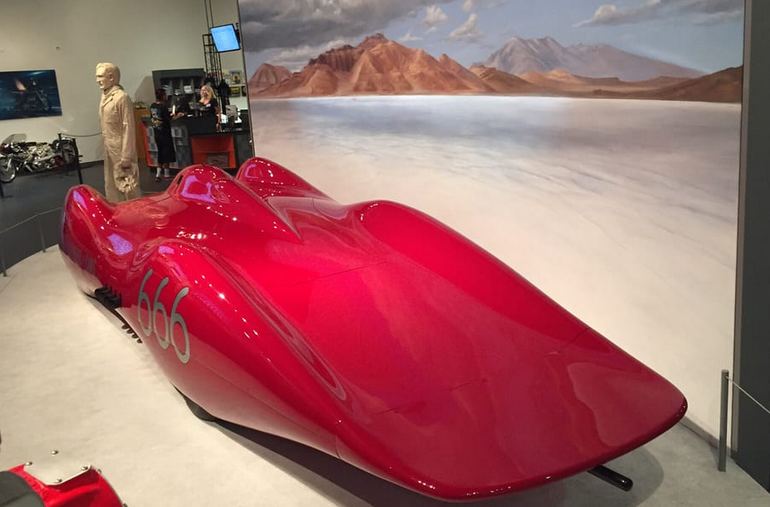 The NHRA Museum Store has many items to satisfy any hot rod history buffs, so don't forget to stop by before you leave. The museum is open Wednesday through Sunday, 10 a.m. to 5 p.m. AAA discount available, and current NHRA members are admitted free.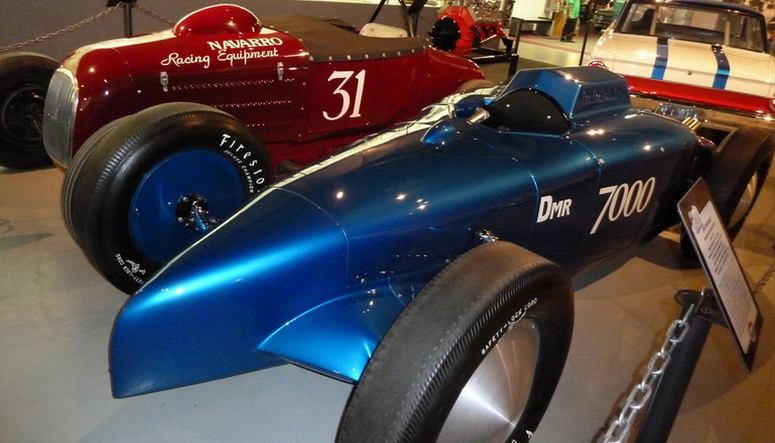 NHRA Museum is about 35 miles east of downtown Los Angeles. From Interstate 10, exit Fairplex Drive and go north to McKinley. Turn right on McKinley to the Museum, which is about a half-mile north of the interstate. The Wally Parks NHRA Motorsports Museum is located at Fairplex Gate 1, 1101 W. McKinley Avenue in Pomona.