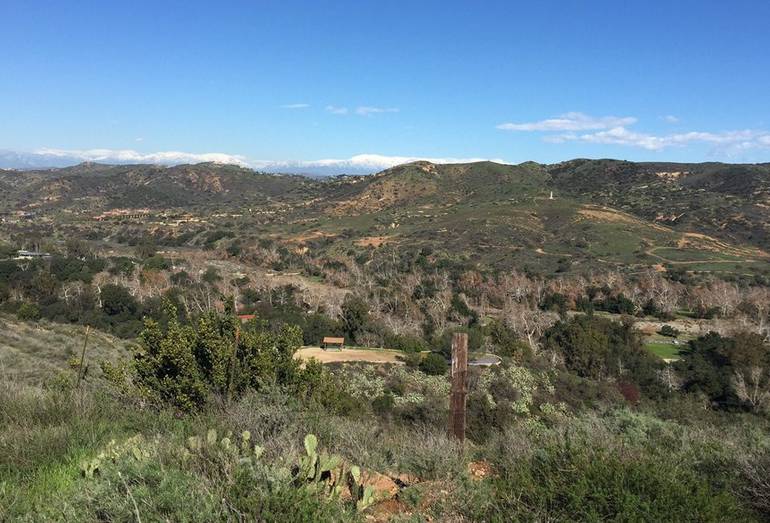 Situated on the outer edge of bustling Orange County California, Irvine Regional Park is one member of a group of Orange County Regional Parks that occupy over 60,000 acres.
This beautiful park is nestled among the stately groves of oak and sycamore in Santiago Canyon, six miles east of the City of Orange. The 477-acre park contains some of the oldest coast live oaks in Orange County and is a beautiful spot to spend time with family and friends.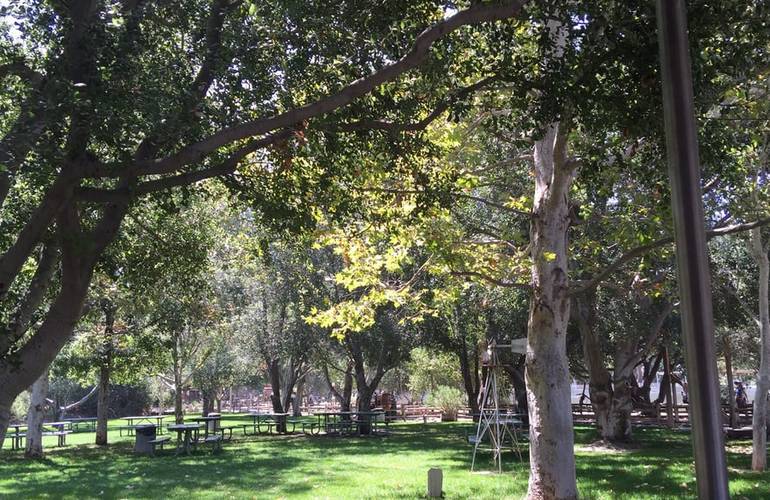 Irvine Regional Park Activities
Irvine Regional Park is not one of the larger parks in the area. It does contain a myriad of outdoor activities, beginning with numerous paved bicycle and walking trails. The main trail roams throughout the central park area towards the area's many other attractions, playgrounds, softball fields, horseshoe pits, and a human-made lagoon and lake.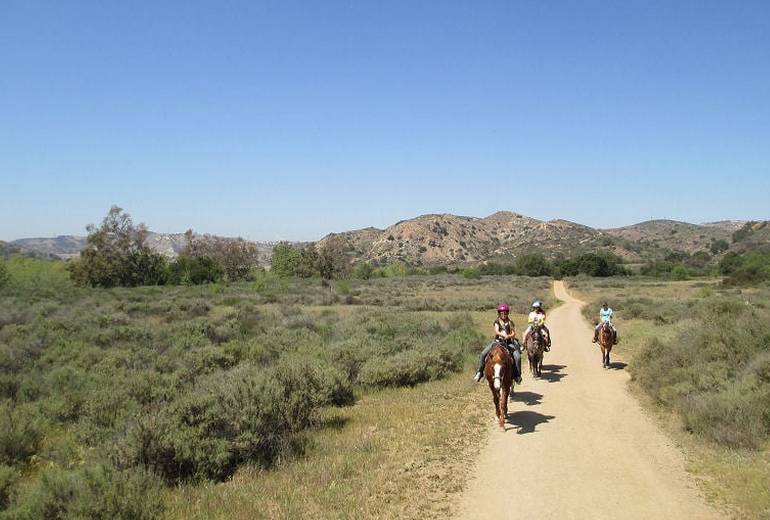 Horseback Riding
There is a four-mile equestrian trail that skirts the boundary of the park providing fantastic scenic views in a tranquil setting. Trail rides are available Tuesday – Sunday. Horse rentals must be booked one day in advance. Children's pony rides are offered adjacent to the train station.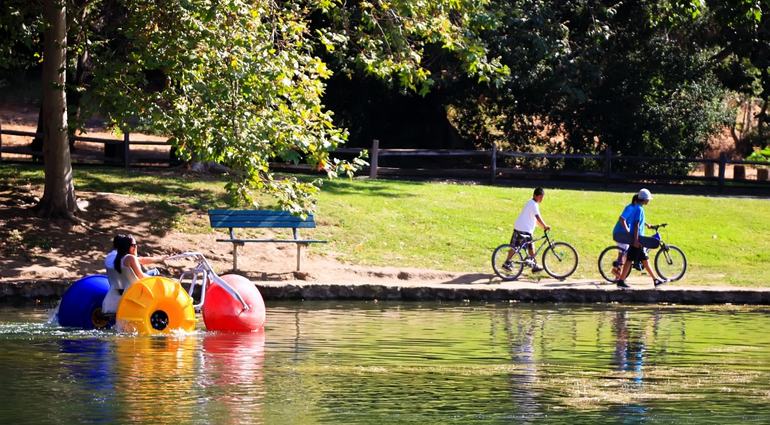 Paddle Boats – Bike Rentals
For non-equestrian visitors or those that do not own a bicycle, standard two and even three-wheelers and aqua cycles can be rented adjacent to the historic boathouse on the lake. Rentals are available throughout the summer, weekends, and holidays.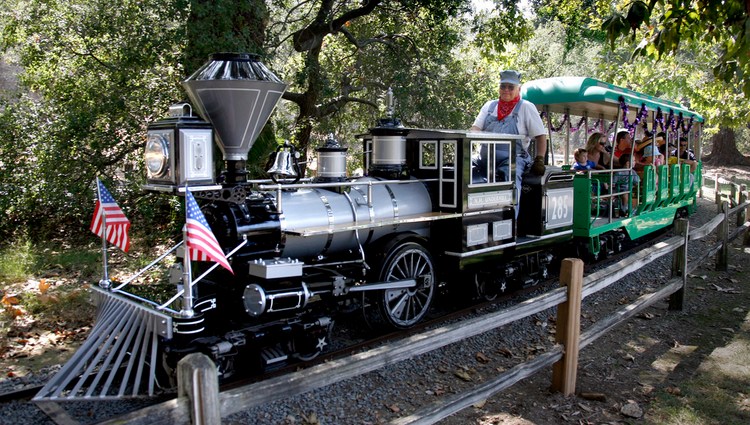 Irvine Regional Park Railroad takes you onboard a 1/3 scale train for a ride under the oak trees of Irvine Park. The train departs the station about every 30 minutes or when there are enough people ready to go. Train rides last about ten minutes.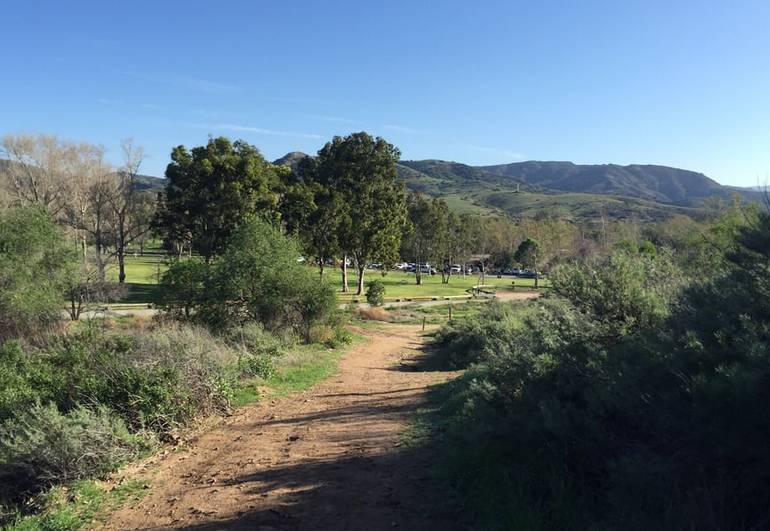 Botanical Preserve
There is also a Botanical Preserve, a Nature Area located on the south side of the park. As well as a pair of historical sites that include the Spanish American War/U.S. S. Maine monument, a Civil War cannon, Indian bedrock mortar, and a beautiful ornate 1920s cast cement birdbath.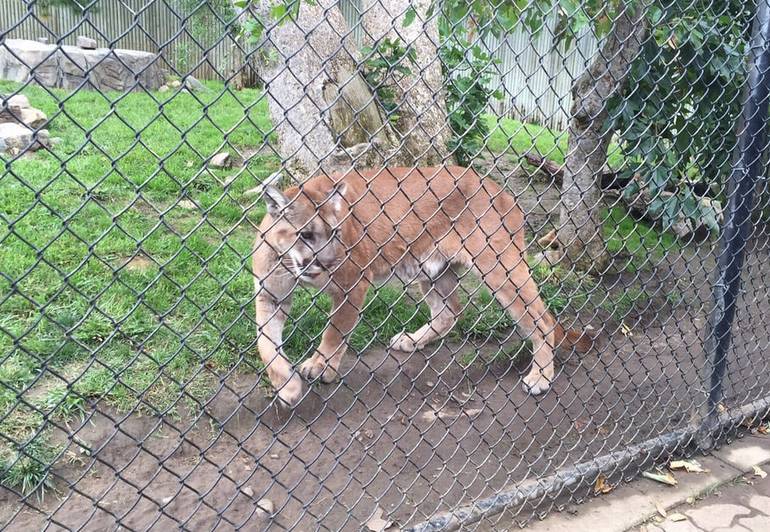 While visiting the grounds of Irvine Regional Park, be sure to check out one of the smallest zoos in Southern California, the Orange County Zoo. Animals on display are focused on critters that inhabit Southern California. Admission is only a couple of bucks, and children will love the petting zoo.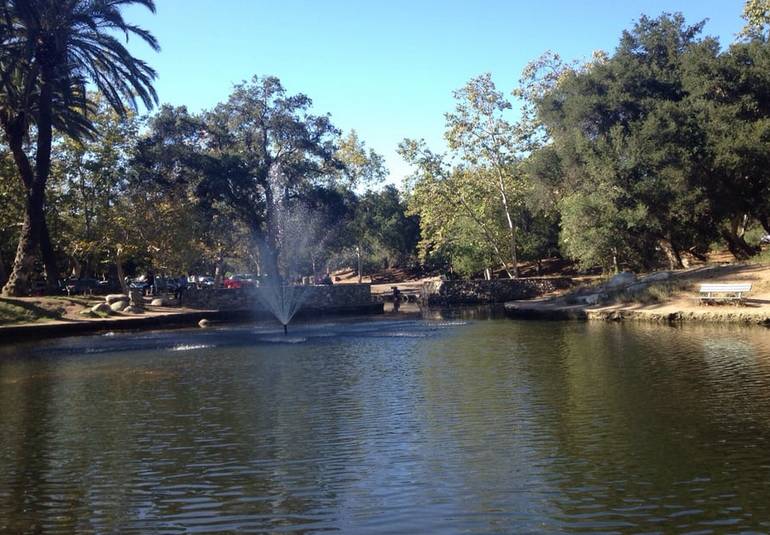 Irvine Park History
The park was originally a part of Don Tedosio Yorba's Mexican grant of Rancho Lomas de Santiago until it began to be used recreationally in 1857. German colonists that settled the area of Anaheim eventually dubbed the area "Picnic Grounds." However, it wasn't until the early 1980s that Irvine Regional Park would go through some significant renovations to improve the overall visitor experience.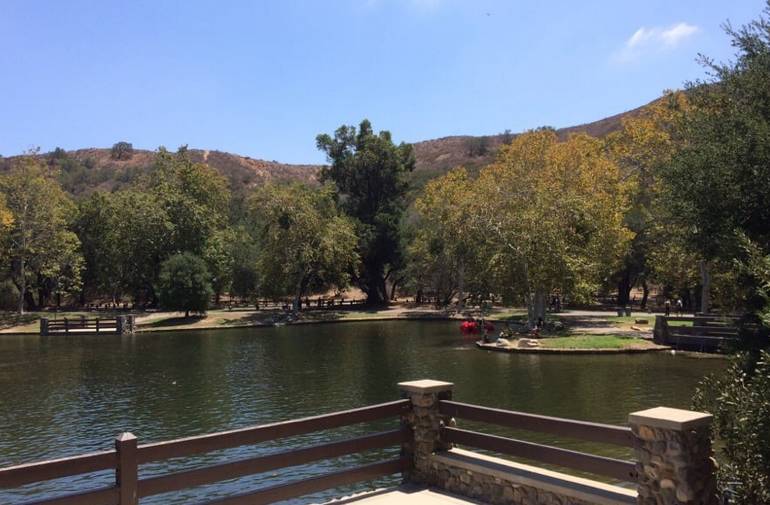 Getting Irvine Regional Park
The park's hours change depending on the season. From the colder months in the fall and winter, the park is open for 12 hours a day, from sunrise to sunset. When it starts to warm up, the hours extend from 6 am to 9 pm in the spring and summer.
Irvine Regional Park entrance fee is reasonable, and so are the train and paddleboat rentals. The park and its beautiful attractions make it a perfect destination for an Orange County day trip. Irvine Regional Park 1 Irvine Park Rd Orange, CA 92862 USA