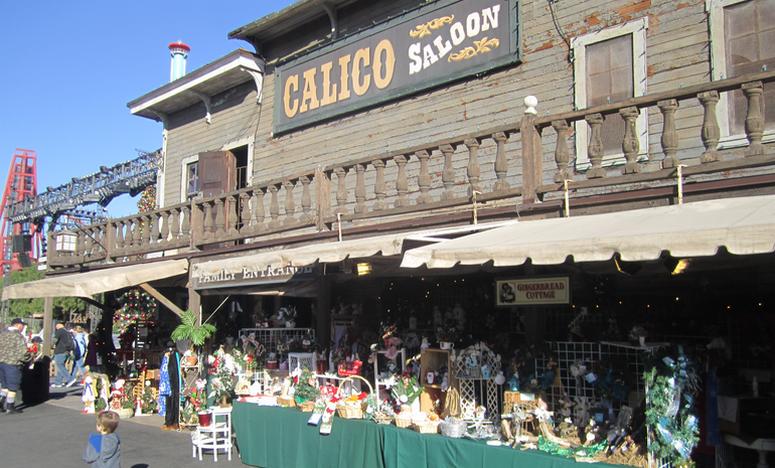 Knott's Berry Farm Christmas Craft Fair is a great place to get into the holiday spirit.
Every year, America's oldest theme park is magically transformed into Knott's Merry Farm with seasonal entertainment and spectacular decorations including a 65-foot tall Christmas tree and a colorful Christmas parade featuring peanuts. Set in a Victorian holiday wonderland of strolling carolers, musical groups and community choirs.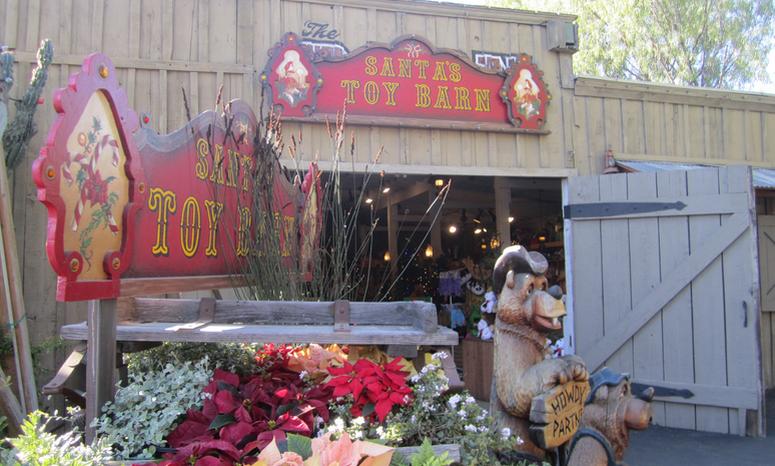 Knott's Old West Ghost Town has become an old-time crafts village that invites mall-weary visitors to explore handmade one-of-a-kind treasures created by one of its more than 100 artisans. Unique  glass figurines, hand-carved carousel horses, and skillfully crafted ceramic and wooden tree ornaments are just a few items that are created right before your eyes.
Of course, a trip to Knott's Merry Farm would not be complete without a visit to Santa's Toy Barn. It's here that kids can share their Christmas Wish Lists with jolly Ole Saint Nick while mom and dad can share hot apple cider and take pictures of their little ones with "the big guy."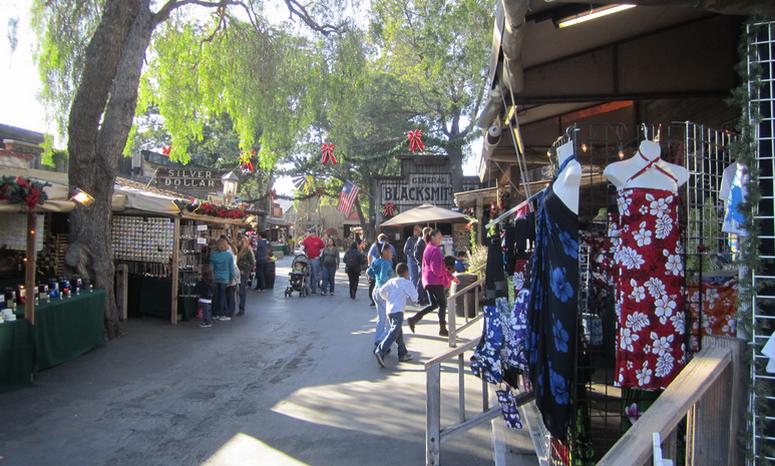 Knott's Berry Farm Christmas Craft Fair
Knott's Berry Farm Christmas Craft Fair is open mid-November through December.
Entrance to  Christmas Crafts Village is free for two weeks only.
Entrance to Crafts Village is included with park admission.
Knott's Crafts Village hours are Monday through Thursday 10 a.m. to 8 p.m.
Two hours of parking is  FREE. You will need to buy some items in order to show a receipt for the free parking.
If you are looking for holiday gifts or just want to enjoy the Christmas spirit then Christmas Crafts Village is the place for you. The Calico Carole quartet will be walking the streets of Ghost Town singing the songs of the season.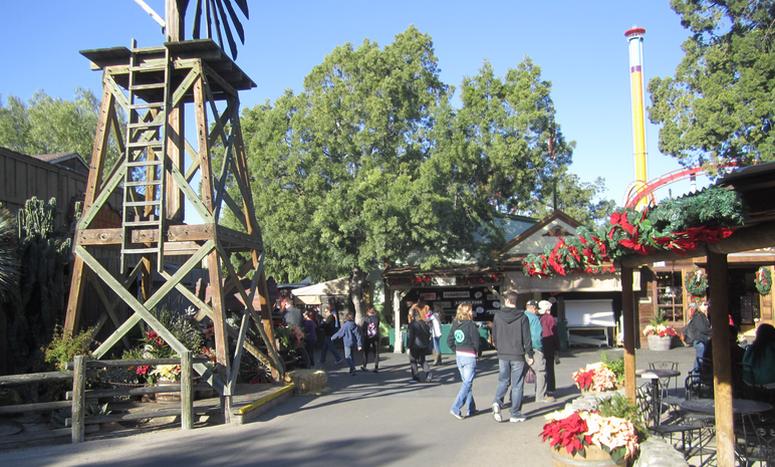 Knott's is a 160-acre park with world-class rides, extraordinary family shows, and unique attractions that was once an actual berry farm. Experience exhilarating rides, including Ghost Rider, the longest, wooden roller coaster in the west.
Along with Knott's Berry Farm's Christmas Craft, Fair Knott's a Christmas Carol, a classic Dickens' tale "A Christmas Carol" will be on stage at the Birdcage Theater.  There is no admission charge to see the stage show.
Knott's Merry Farm features a huge Christmas tree, Peanuts holiday parade, Snoopy's Cool Christmas ice spectacular, Knott's Christmas Crafts Village and Santa's Toy Barn. Plus, Timber Mountain Log Ride will be transformed into Elf Mountain, and the Bird Cage Theater will present performances of A Christmas Carol.