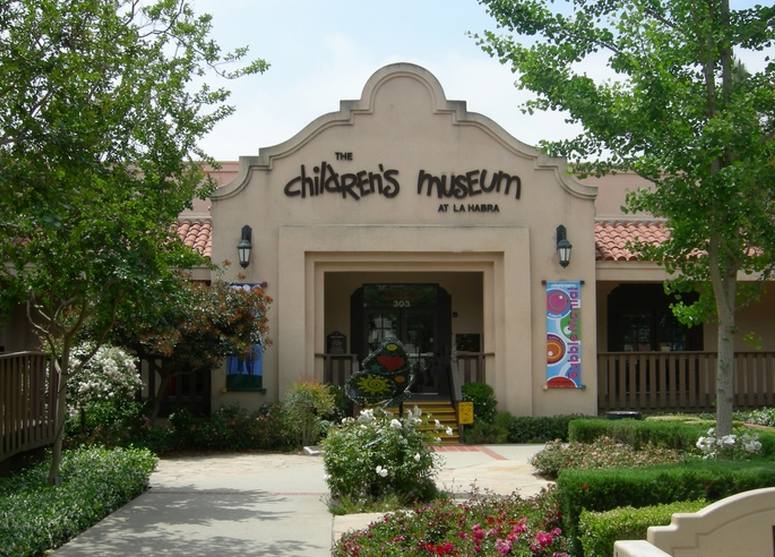 La Habra Children's Museum is located in the historic 1923 Union Pacific Train Depot. Inside you will find galleries filled with hands-on exhibits that will keep your kids amused for hours.
Outside there is a dinosaur topiary and historic 1942 caboose. The Children's Museum at La Habra was one of the first children's museums to open on the west coast.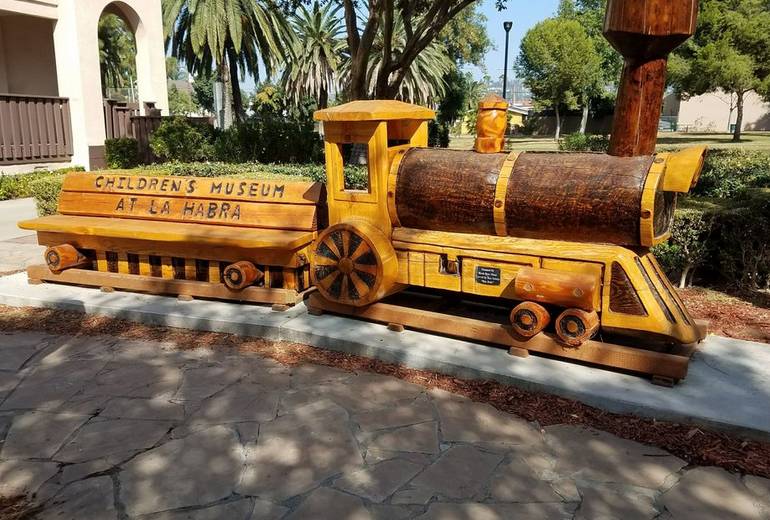 Things To Do
The La Habra Children's Museum is divided up into playrooms set up for different activities. These areas include a large playroom with toys, a dress-up room, and an OCTA bus where they can pretend to be a bus driver.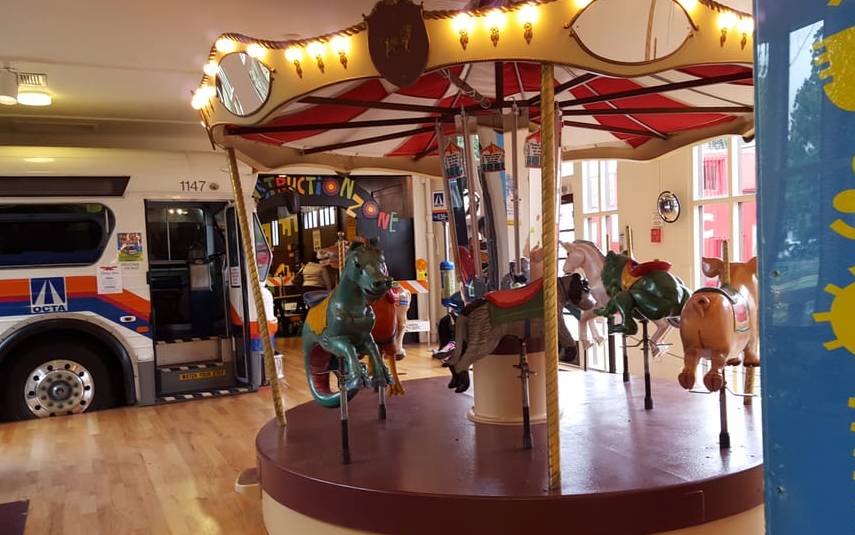 Another room is the carousel room which runs about every 30 minutes. There is also a room with a train set nearly as big as the entire room. The train only runs every ten minutes, but you can get it to run again with no delay if you look for the hidden button.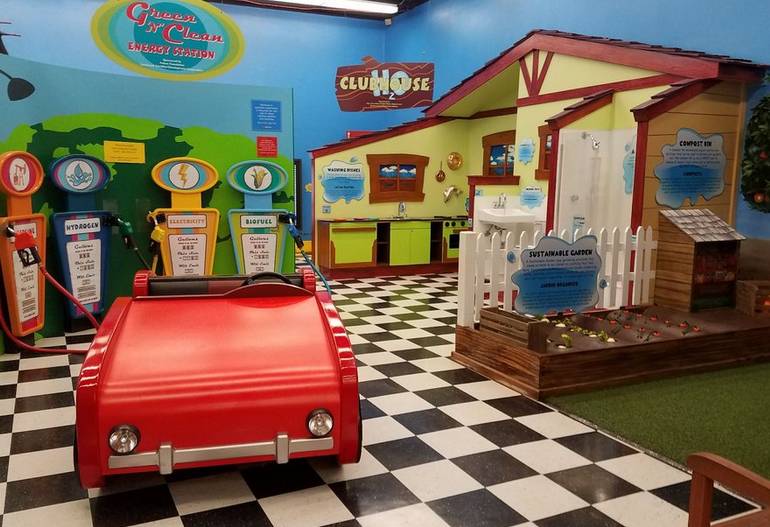 The animal room has stuffed critters ranging from ducks to bears but might seem a little creepy to some children. Finally, outside the museum, there are swings and play equipment kids can climb on.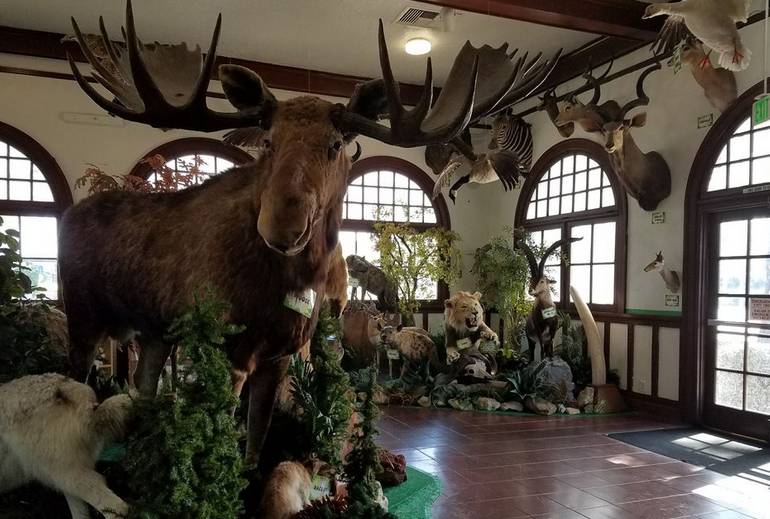 The La Habra Children's Museum is a fun place to take the kids 7 and under. Admission is affordable, and there is more than enough to do for an afternoon outing with your children. Once a month, on the first Saturday, admission is free for the first 500 visitors.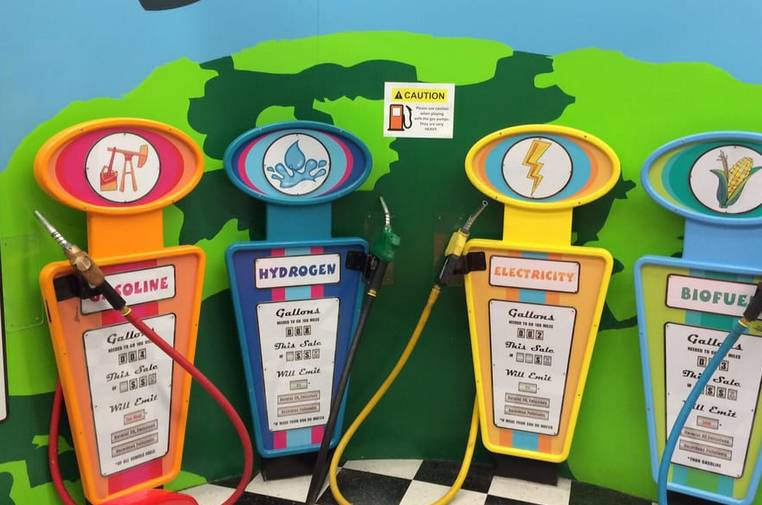 La Habra Children's Museum Birthday Party
The museum also has a birthday party room with 40 guests maximum. Party dates should be scheduled a minimum of 2 weeks in advance. 90 minute guided tours are offered for elementary classes, preschools, day camps, church groups, and special needs groups.
Advance reservations are required for groups of 15 or more children, ages 3-years and older. Tours are available Tuesday through Friday, between 9 a.m. and 12 p.m. Reservations must be made at least two weeks in advance.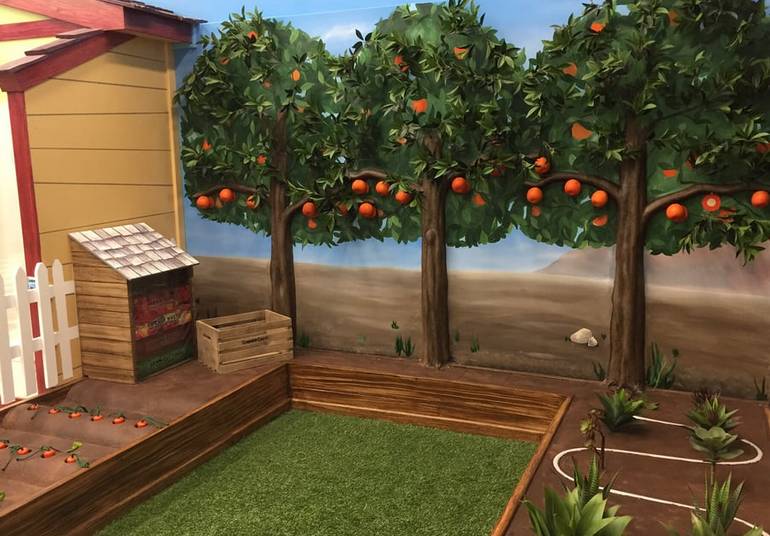 All groups are provided with pre and post-tour activities. Walk-in groups of 10 or more are asked to have one adult ratio of 1 adult for every 5 children. Call (562) 905-9793
Monday – Friday from 9 am-4 pm to schedule your tour. The museum is good for kids up to about the age of 10, and it's not too big, so keeping track of the young ones is easy. There is no restaurant or snack bar in the museum but plenty of places to eat nearby.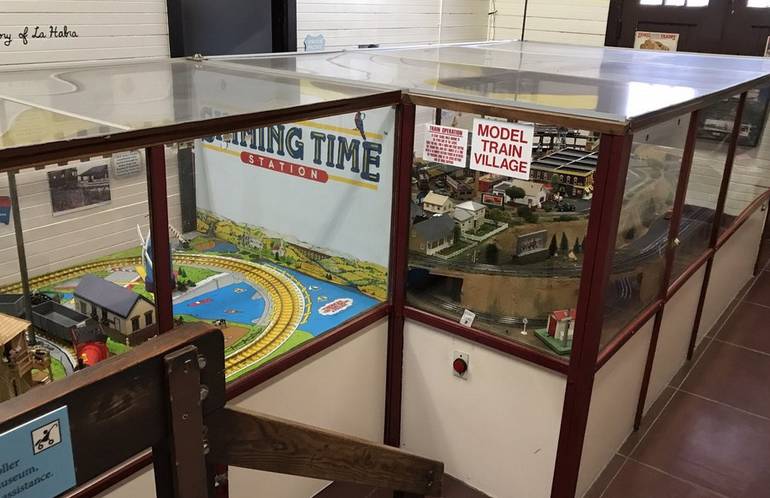 La Habra Children's Museum 301 South Euclid Street La Habra, CA 90631 Phone: 562-905-9793