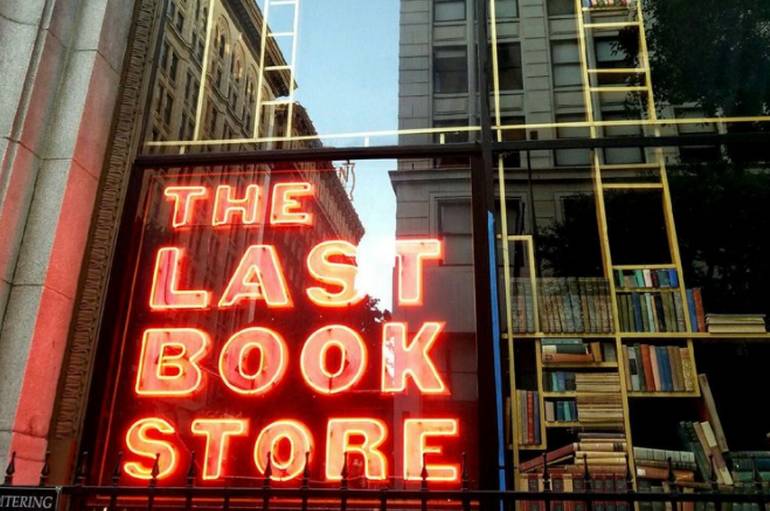 The Last Bookstore in downtown Los Angeles is so much more than its name implies; besides being a fully-operational bookshop, it's also an art gallery, a boutique, a painting, and a sculpture studio, a live music venue, and an Instagrammer's paradise. A mecca for bibliophiles, locals, and tourists alike, the
This one-of-a-kind bookstore features a constantly-changing variety of amenities and events that make it an absolute must-see again and again.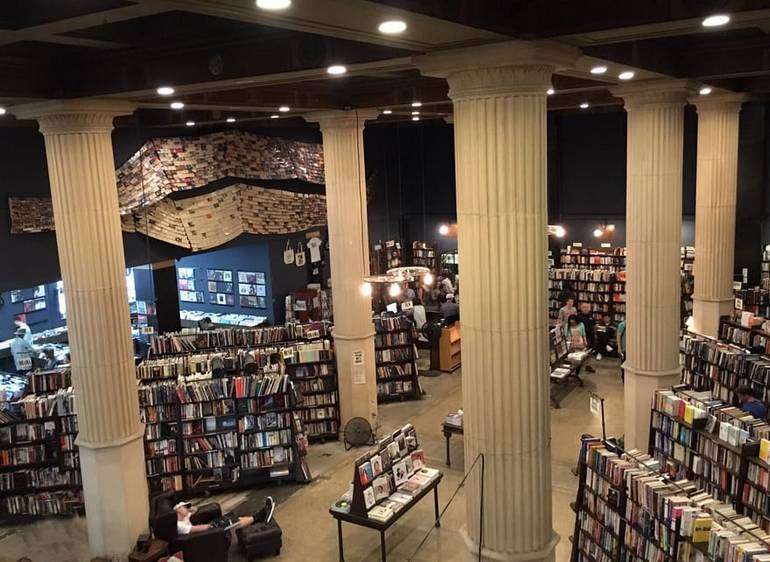 When you walk through The Last Bookstore's modest entryway, you will be asked to check any shopping bags you may have with you at the front. But have no fear, you'll be glad they ask this as you'll be covering a lot of ground inside and it's much more enjoyable without lugging a ton of "stuff" around the store with you.
You may be surprised when you pass through the small corridor onto the main floor and are greeted with a large open warehouse, packed to the roof with books of every subject, shape, and size. Employees can be a bit scarce but, if you are looking for something in particular, whether it be a specific title, author, or even genre, they're happy to point you in the right direction.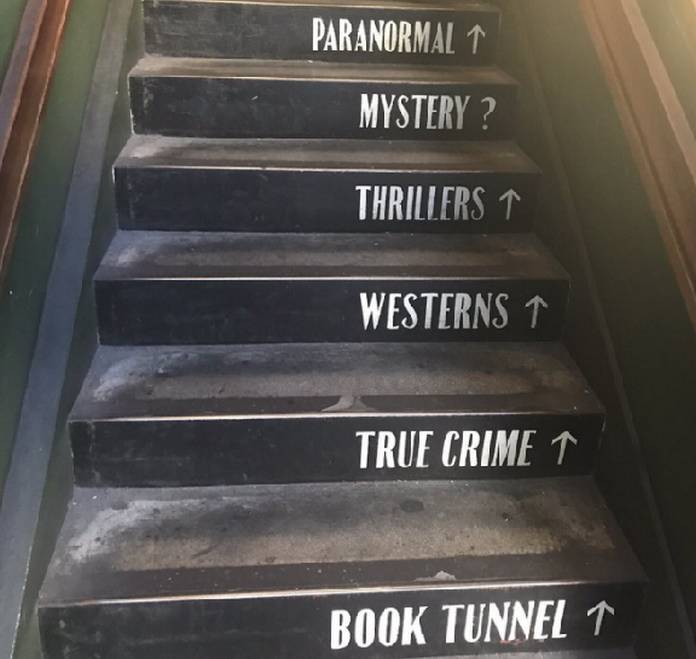 You certainly don't need an agenda to visit The Last Bookstore. The building itself is worth a visit, even if you're not in the market for a paperback for your LA vacation. Once you wander through the stacks on the main floor, make your way to the back corner towards the small sign marked "stairs".
Be sure to look upon your way over there and check out the balcony that surrounds the room where you'll see a sneak peek at a few of the store's art galleries, as well as large-scale artwork sculpted from various titles.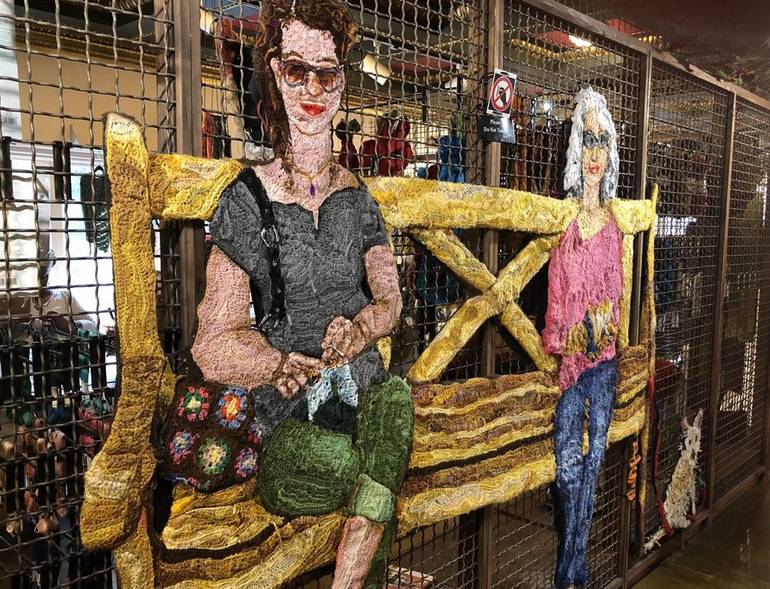 As you ascend the stairs into the appropriately named "labyrinth", we recommend you begin by turning right (away from the yarn shop on your left), traveling along the balcony to best discover hidden, themed rooms and alcoves. The labyrinth is as much a work of art as it os a bookshop; Here you'll find the famous tunnel of books which may make you feel as though you've tumbled down the rabbit hole with Alice into Wonderland.
Be sure to snap a token "tacky tourist" picture in the archway of titles worthy of a 'Harry Potter' or 'Lord of the Rings' movie set.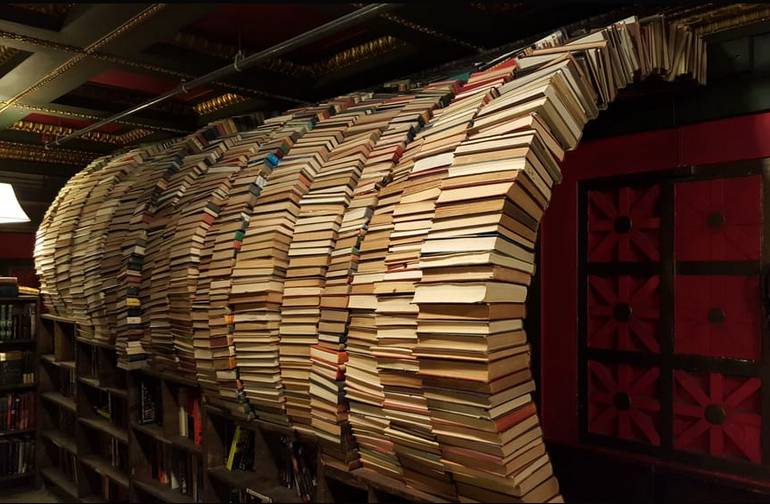 As you make your way through the halls, don't miss the section titled "the safe". And, yes, it's exactly what it sounds like; the safe was once a bank vault in the old downtown building that now houses the Last Bookstore. Today, it has been painstakingly preserved and curated to display all the store's mystery and crime thrillers.
You'll find everything from Truman Capote's "In Cold Blood", to classic noir novels, to the latest James Patterson page-turner. As you work your way through the rest of the labyrinth, you'll come upon a different themed section at every turn.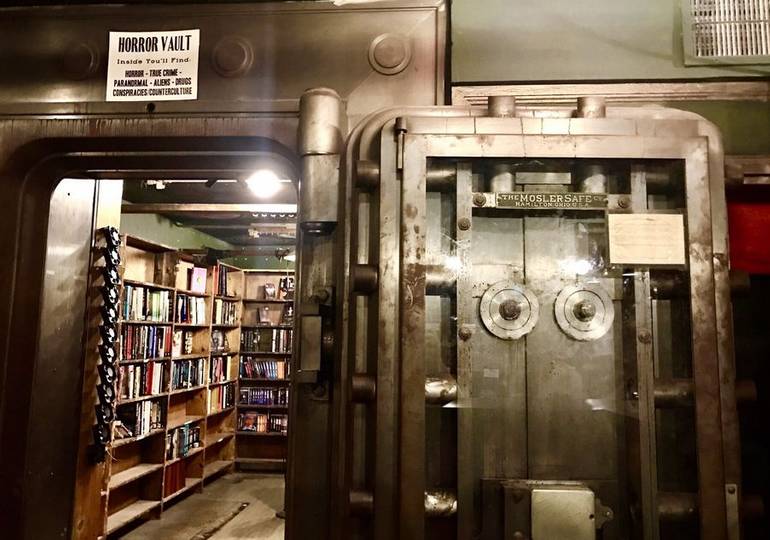 The children's corner is a great place to sit and rest your feet if you brought little ones with you. And the sections on art and architecture, no surprise here, contain some visual elements that nod to their subject matter.
Finally, you'll round the corner out of the books and into the art galleries and studios that occupy the rest of the upstairs of The Last Bookstore's balcony space. Here you can purchase pieces directly from the makers, as well as find unique gifts, cards, and crafts for any occasion. If you have someone who's difficult to buy for, chances are you'll find them something totally one-of-a-kind in these hidden gem boutiques!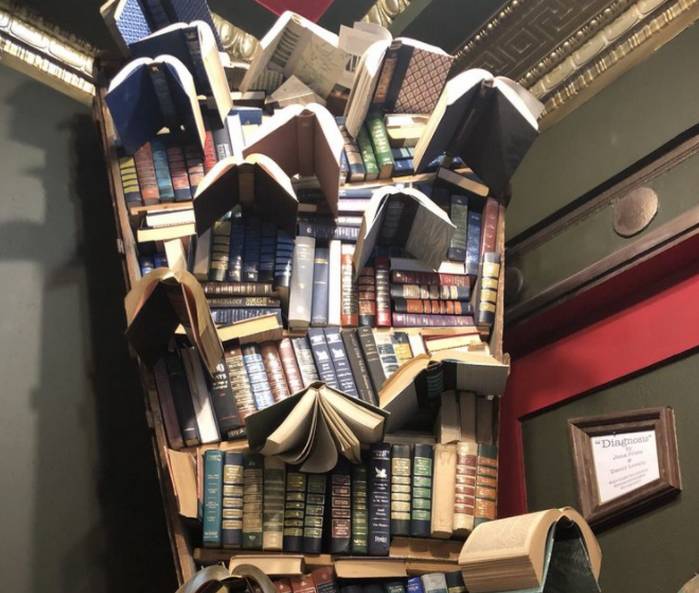 And as an extra bonus, the artists who occupy and rent the space are always changing, so you can come back again and again to discover new talent.
Be sure to check out The Last Bookstore's calendar of events; there you'll find a schedule of everything from live music shows, to podcast tapings, to poetry slams.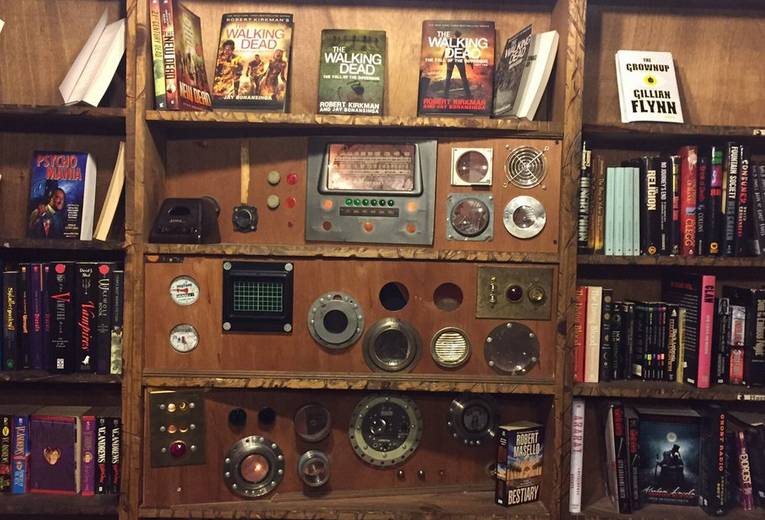 Lovingly curated local bookshops are getting harder and harder to find in these days of one-click ordering, buying in bulk, and the alluring blue glow of e-readers. While there's certainly nothing wrong with downloading the latest title on your device of choice, there's simply nothing that can replace the feeling of walking into a room of physical books.
Last Bookstore Address: 453 S Spring St, Los Angeles, California.