Limoneira Ranch is situated in the rolling hills of Santa Clara Valley, locally known as Heritage Valley west of Santa Paula. The ranch has nearly 8,000 acres of agricultural production, including lemons, avocados, oranges, specialty citrus.
The over 100-year-old sustainable ranch is the nation's largest grower of lemons, oranges, and avocados, and provides a refreshing contrast to the urban bustle just an hour away.
Founded in 1893, Limoneira Ranch was initially 413 acres but grew as it acquired and merged with neighboring farms, continuing to develop into what it is today. The ranch, a small town of its own, complete with vintage homes, antique airplanes, and a train depot that dates back to the late 1800s.
From the moment guests enter the property between rows of fir trees, they are treated to the pleasing aroma of sweet lemon blossoms, and.
First-time visitors to the Limoneira Company will want to begin their trip at the Visitor's Center.
Once used as the company store, selling candy, Coca-Cola, and blue jeans, the building has been fully restored. It features unusual farm relics and photos of Limoneira's past, which tell both company history and exciting plans.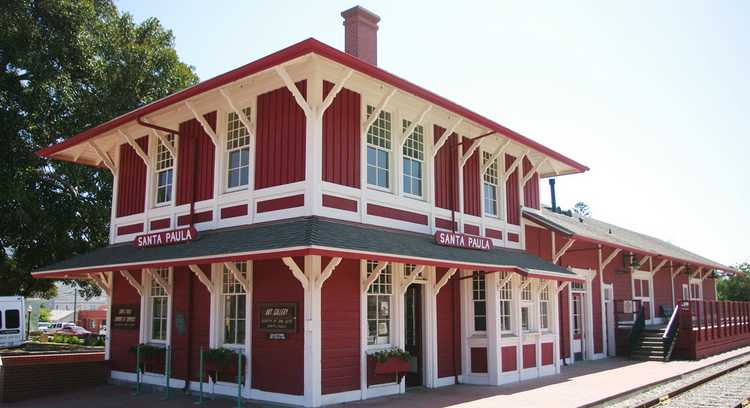 Next to the Visitor's Center are the original Sunkist lemon packinghouse and the Craftsman-style Ranch Lobby building with its shimmering hardwood floors, 20-foot-high oak-beam ceilings, and antique furnishings that surround a magnificent floor-to-ceiling river rock fireplace.
Just outside, scattered among the various fruit trees, are an adobe workers' quarters, a couple of clapboard houses, and several wooden commercial outbuildings.
Hugged by oak-studded hillsides and rugged mountain peaks, this "Citrus Capital of the World" and many of its original buildings became an epicenter of silent film production in the 1920s, and today is still a popular backdrop for Hollywood filmmakers.
But perhaps the most exciting characteristic of Limoneria is its ability to balance the past with the future, blending historic architecture with modern technology like a recently completed one-megawatt "solar orchard," which harnesses the sun for clean energy.
Weddings at Limoneira Ranch are spectacular events and can accommodate up to 3000 guests. Limoneira's lush grounds offer several appealing ceremony spots, but for an all-in-one wedding locale. For more info or call (805) 525-5541.
Ranch tours with reservation. Call the ranch to check on the availability and cost of visits.
Ranch & Sustainability Tour. This one hour tour is by van and includes drinks, avocados, and lemons. Packinghouse Tour. One hour walking tour includes drinks, avocados, and fruits.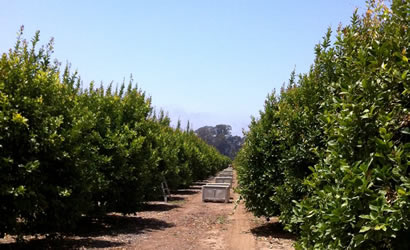 Taken as a whole, Limoneira and the historic township of Santa Paula provide a perfect family day trip.
With a population of nearly 30,000, the town is a thriving mix of tourism, agriculture, and Main Street business, with several area attractions including an aviation museum, oil museum, and the famous Santa Paula Murals.
A collection of fine outdoor art that adorns the walls of many of the downtown buildings. A lot of which are registered historic sites.
Santa Paula is home to 31 of these celebrated treasures, which encompass a multitude of eras from Victorian to Gothic to Craftsman to Eastlake.
The city is also home to four National Register Historic Sites still accessible to the public today: an 1890 oil company headquarters, an 1895 Queen Anne home, a 1911 Craftsman hotel, and a 1917 community clubhouse.
Getting to Limoneira Ranch Santa Paula
With a moderate climate year-round, the area has become a favorite destination for visitors. It is easily reached via the 126 Freeway, which connects the I-5 and 101 Freeways between Santa Clarita and Ventura. Approximately an hour from Los Angeles, Santa Barbara, and the southern San Joaquin Valley. Limoneira Ranch 1141 Cummings Road, Santa Paula, California.