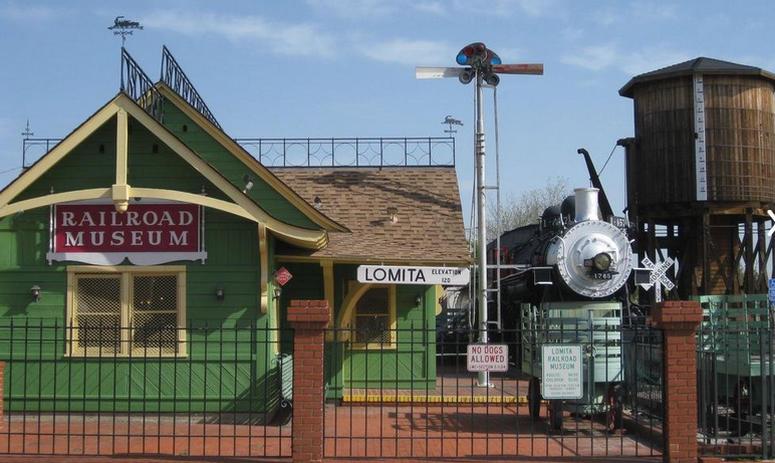 Lomita Railroad Museum is a wonderful little stop perfect for train fans of all ages. While there are not any train rides here, there are plenty of things to see and do.
The museum is tucked away in the middle of a residential district a few miles north of Long Beach. Housed in a turn-of-the-century railway depot, the little museum is the cornerstone of a community park.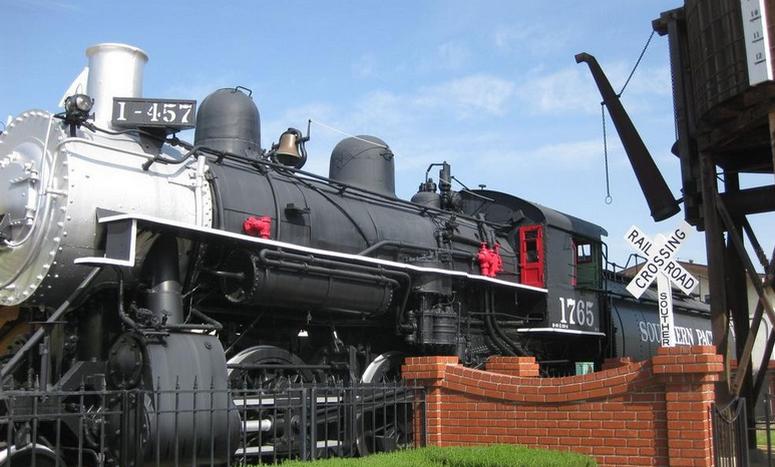 A small but interesting collection of rolling stock is on the property, including a Union Pacific caboose, Santa Fe caboose, boxcar, oil tank car, and the museum's pride, a 1902 Baldwin steam locomotive.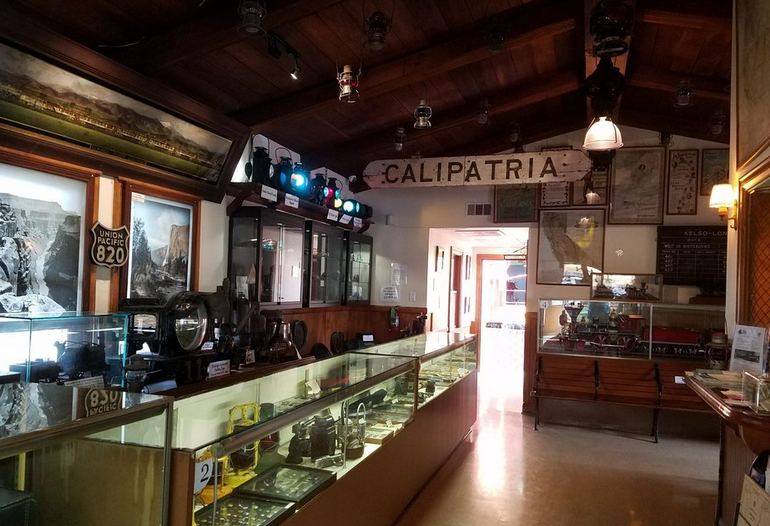 Inside the train depot, there is a collection of railway artifacts, including conductor hats, railroad lanterns, railroad spikes, clocks, whistles, and photographs.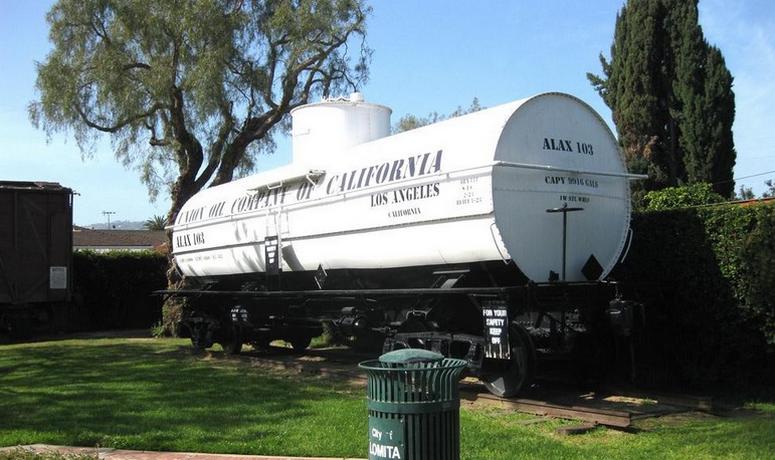 Most of the museum's rolling stock is accessible for exploring, including the steam engine caboose. The museum is on the small side, so a visit here will take less than an hour. The highlight of this trip will be climbing into the cab of the 1902 Baldwin steam locomotive.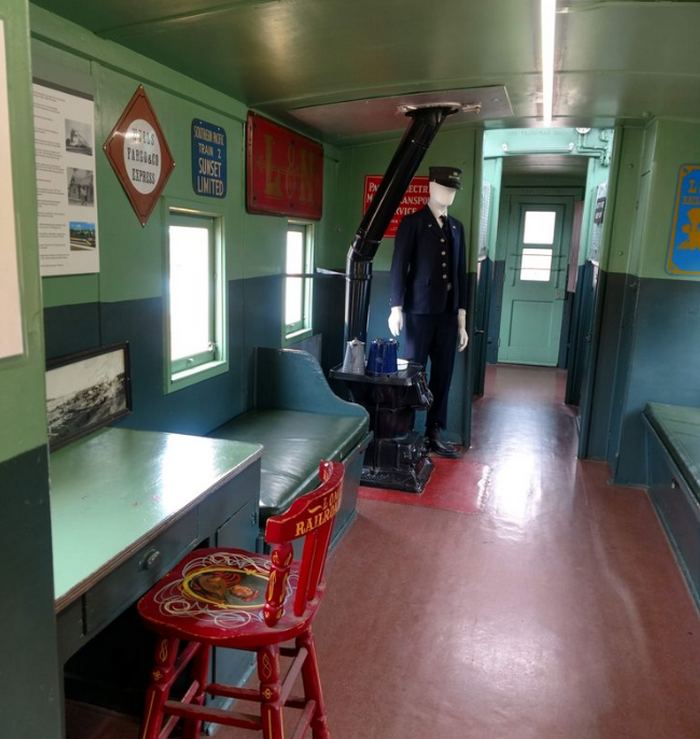 Even though the locomotive is operating condition, it is easy to imagine speeding down the track with steam hissing and the horn whistling.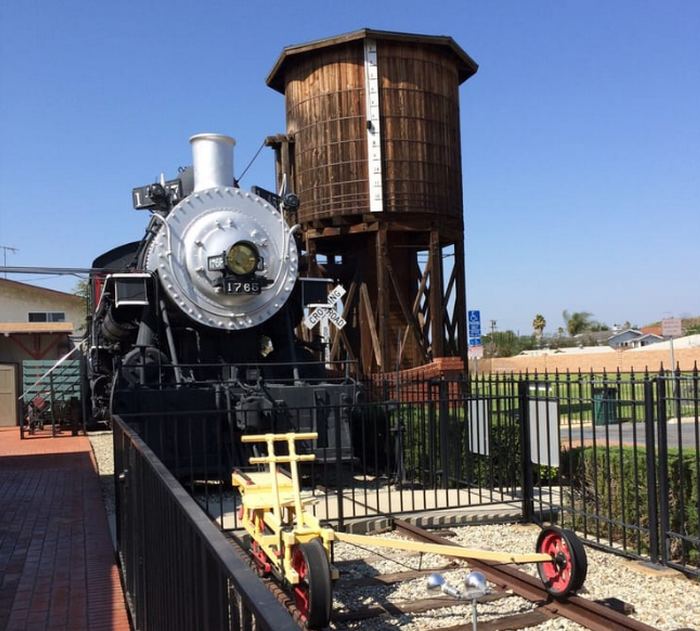 Across the street from the museum is a small park with a couple of train cars and picnic tables—plans including a new building that will allow the museum to showcase railroad artifacts now in storage.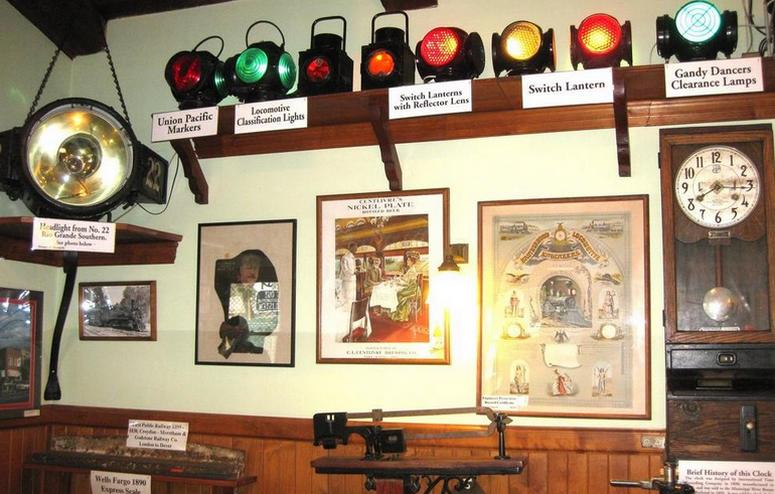 Lomita Railway Museum has a small gift shop with toys, hats, T-shirts, and train patches. There is a table set up with a children's wood train perfect for toddlers.
The museum also hosts special events, school tours, and birthday parties on site.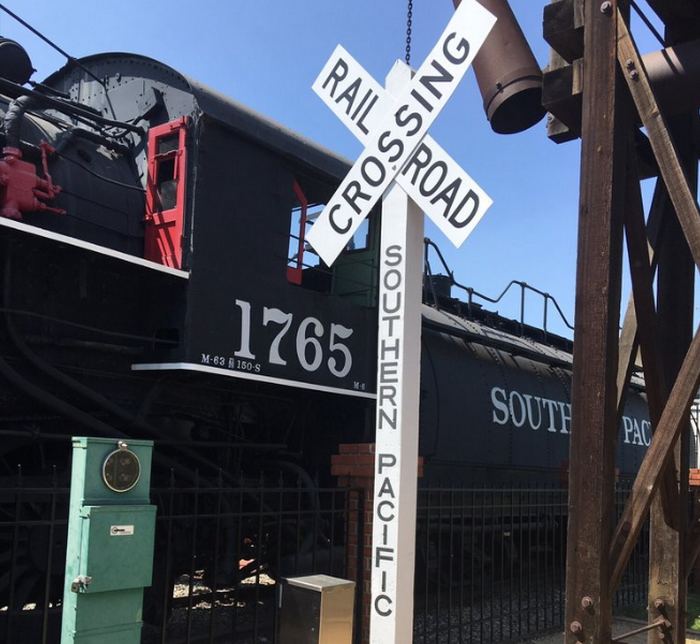 Getting to the Lomita Railroad Museum
2137 West 250th Street, Lomita, CA 90717 – Hours: Thursday — Sunday 10 a.m. – 5 p.m Closed on Holidays. Museum Website Phone (310) 326-6255
Entrance to the museum is only a couple of dollars and helps with the cost of upkeep. If you are a railfan or have children that train crazy, then the Lomita Railroad Museum is well worth a look.