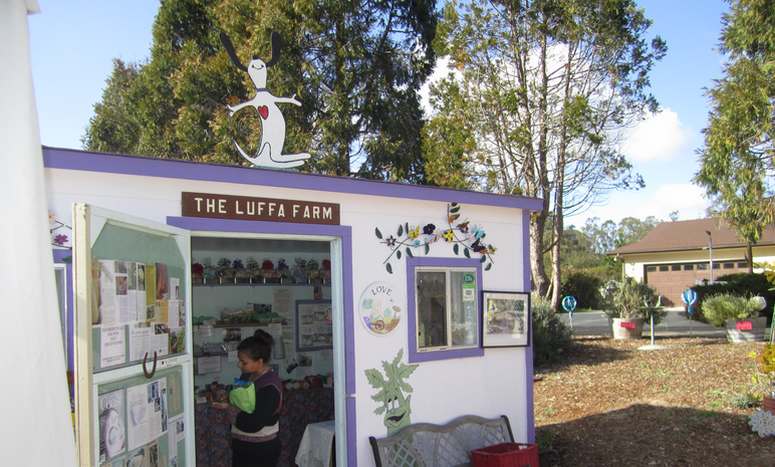 The Luffa Farm in Nipomo is a fun side trip while traveling highway 101 through California's Central Coast. Owned and operated by Deanne Coon, the Luffa Lady, the farm offers free tours Wednesday through Sunday from about noon to 4:00 pm.
Luffas are part of the gourd family, and most often, they are used as bath or kitchen sponges. Luffa is also used in many Asian countries as an ingredient in soups and stir-fried dishes.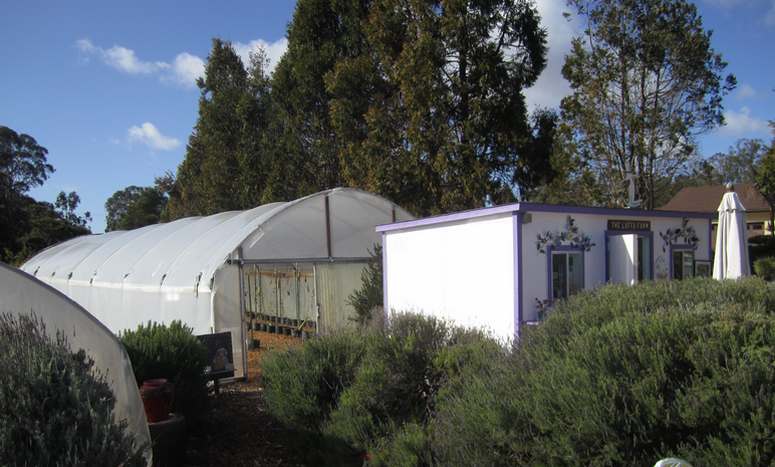 Luffa is a hot weather plant, so for the plants to grow year-round, they are kept in greenhouses. Even on cold days, the luffa vines are kept at a comfortable temperature.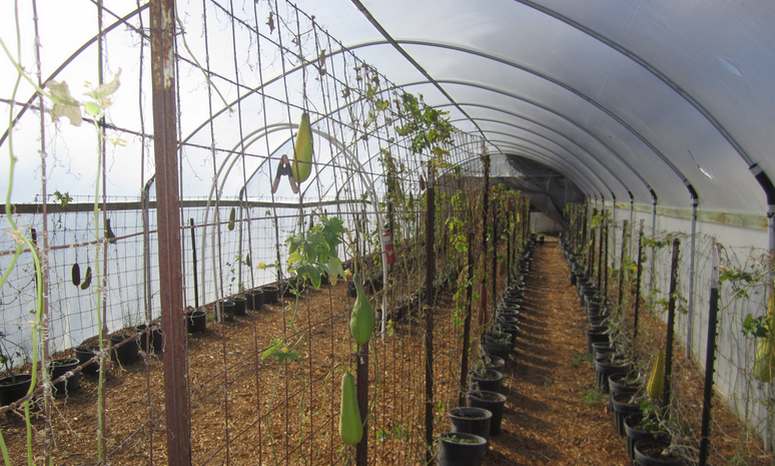 The free Luffa Farm tour takes about 20 minutes. Visitors walk through two large greenhouses filled with Luffas from tiny to huge. Your tour guide answers questions, no matter how silly about the luffas. After checking out where the sponges grow, visitors can browse through the gift shop and check out the Luffa inspired products.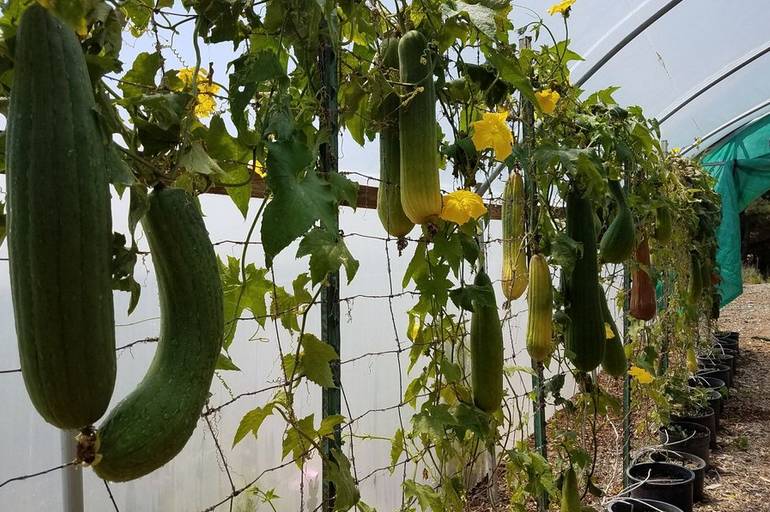 This little farm is a fun place to visit and makes a nice stop between Santa Maria and Pismo Beach. The farm is full of exciting and signs plus loads of potted plants and herbs. The main attraction is, of course, are the greenhouses full of Luffa plants.
The Luffa Farm can be found at 1457 Willow Road Nipomo, California. Farm tours are Wednesday through Sunday from 10 am to 4 pm. Be sure to purchase a Luffa Sponge at the gift shop as a memento of your visit. You can also order Luffa products online from just about anywhere in the world.
Nearby things to see include Oceano Dunes SVRA, where you can drive a car, truck, or dune buggy along the beach and the central coast town of Pismo Beach.