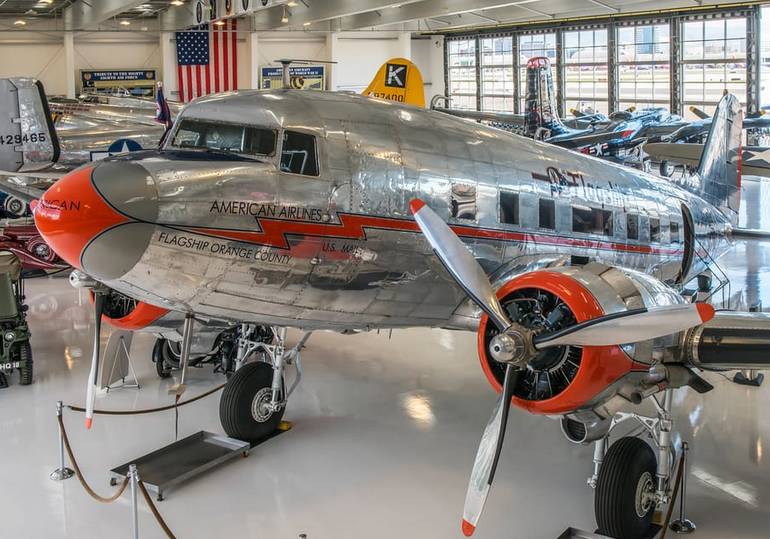 Lyon Air Museum is located adjacent to the runway at John Wayne Airport in Orange County. The Lyon Air Museum is housed in a thirty thousand square foot hanger designed to display William Lyons's collection of historic aircraft.
All of the aircraft have been restored and are in near new condition. Planes on display include a B-17 Flying Fortress, which once ferried Dwight Eisenhower and Douglas MacArthur, A-2B Invader, North American B-25, and a DC-3 aircraft, which dropped paratroopers on D-day.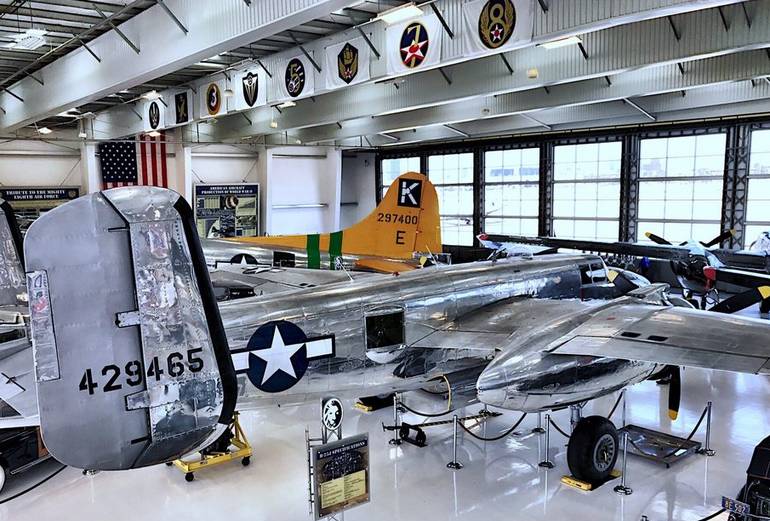 Mixed in between the historic planes are numerous antique automobiles, including a 1939 Mercedes Benz German Staff Car, which once carried around Adolph Hitler.
On a brighter note, there is also an original Helms Bakery delivery truck on display. From the upper gallery, you get a bird's eye view of the historical collection and can watch modern jet planes taking off through the vast glass doors that line the hanger.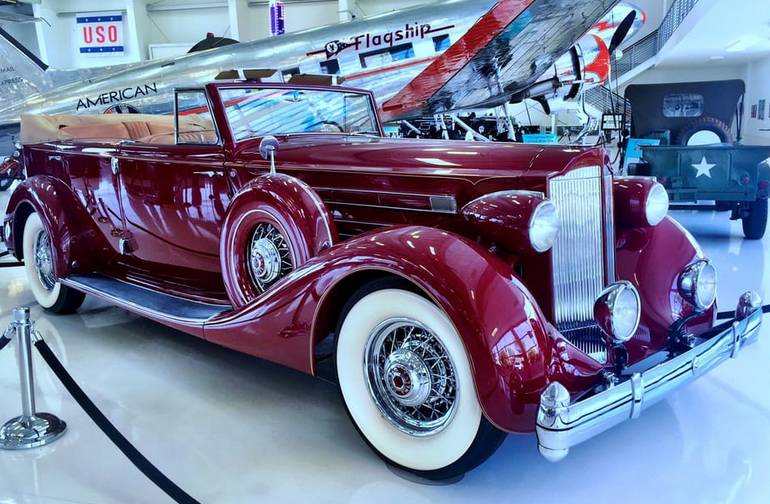 Lyon Air Museum is a must-see for any aviation buff and an affordable place for a family outing. Kids will enjoy the up-close view of planes taking off from John Wayne airport and will be amazed at how big these historic aircraft look in person.
Lyon Air Museum planes and antique autos have all been restored to near perfect condition, and it looks like you could jump in and take off.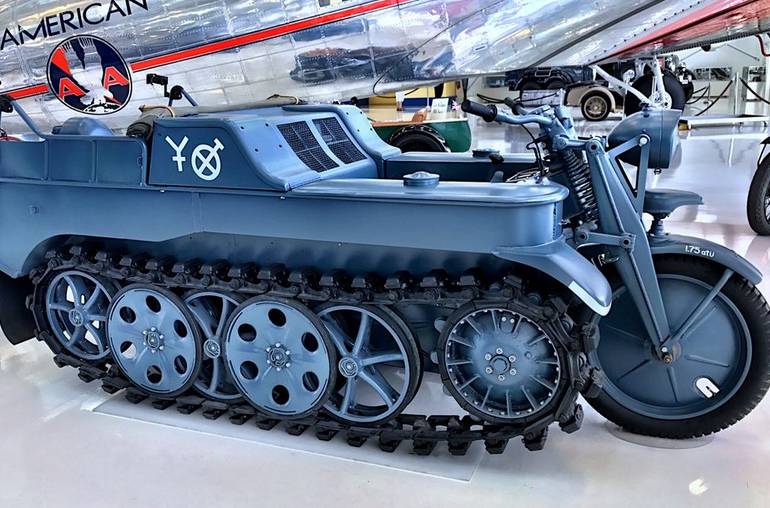 Stop by and check out this fascinating Orange County destination and learn about the history of these historic warplanes. Plan on spending at least one hour exploring the museum.
The 30,000-sq.ft. Lyon Air Museum opened in Dec. 2009. The facility represents the fulfillment of a dream of Maj. Gen. William Lyon, USAF (Ret), who held the position of Chief of the U.S. Air Force Reserve from 1975 to 1979.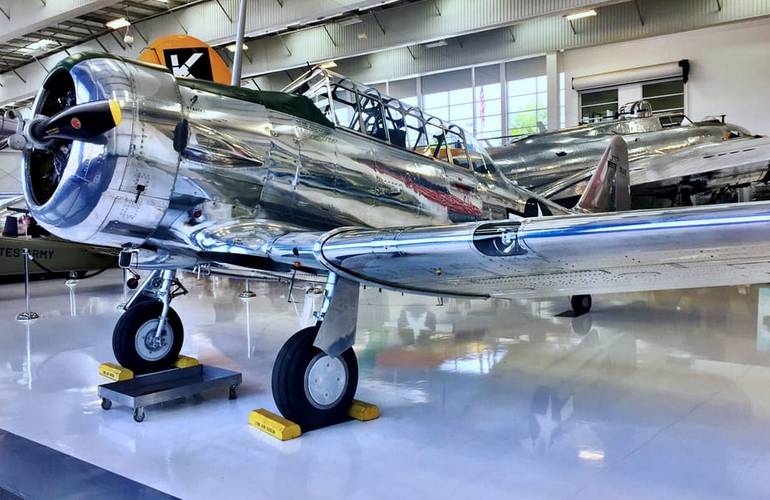 Currently, Gen. Lyon is Chairman of the Board and CEO of William Lyon Homes, Inc., Newport Beach, CA His passion for aviation history and youth education is the driving force behind Lyon Air Museum.
In establishing the Museum, Gen., Lyon sought to create a world-class facility that would be available to the local community and would offer educational exhibits designed to inspire young people.

Getting Lyon Air Museum
The museum is staffed with volunteer docents during regular hours of operation. Prior arrangements must be made for groups of 10 or more people. Tours for groups are led by volunteer docents and take about an hour.
Lyon Air Museum exhibits some of the world's rarest operational aircraft and vehicles. Hours of operation are daily from 10 a.m. to 4 p.m. Lyon Air Museum 193000 Ike Jones Road Santa Ana California (714) 210-4585