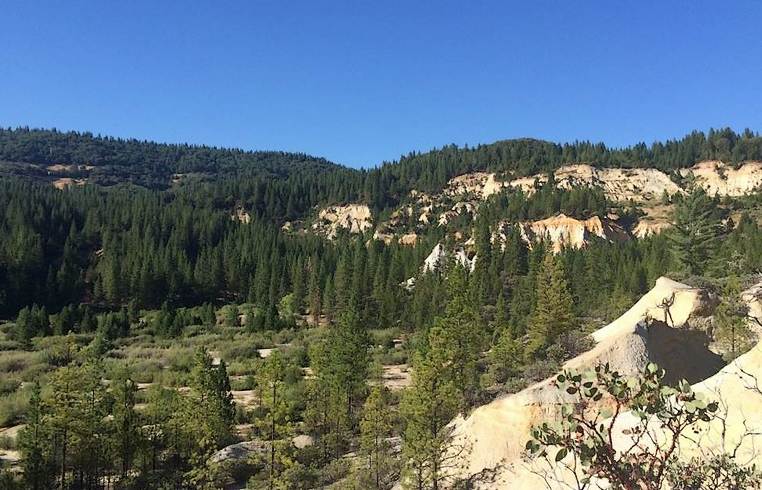 If you have ever doubted the power of water, visit Malakoff Diggins Historical State Park and see what water can do ~ in grand style.
Malakoff Diggins State Historic Park is the site of the largest hydraulic mine in California. It is located about 26 miles northeast of Nevada City, an area also known as the Gold Rush Country.
Surely you have heard the phrase "there's gold in them thar hills." Well, yes there was and it seemed there had to be a faster way to get to that gold.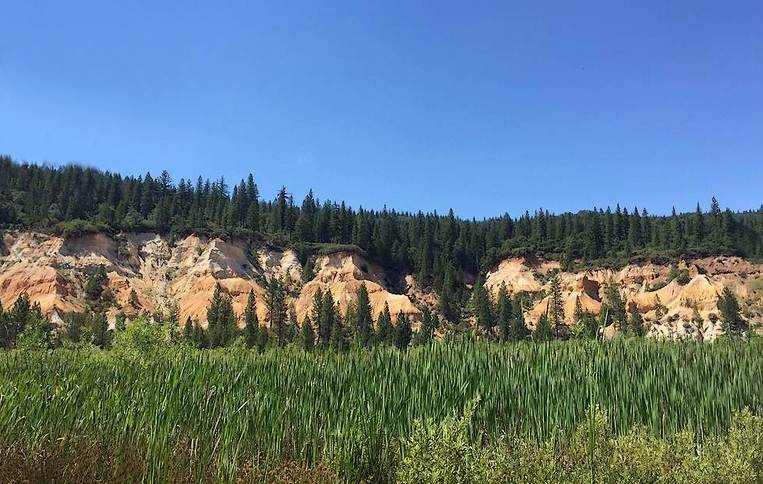 Not much gold was being found in the streams and rivers nearby so the miners decided to bite into the mountainsides, using the force of the water that was near them.
Dams were built at higher elevations and then the water was released to travel to the mine sites through wooden canals called flumes. All during the water's journey, it gained speed and force.
A giant water cannon nozzle called a monitor was used to blast away gravel and whole hillsides gave way releasing gold into the miner's sluice boxes.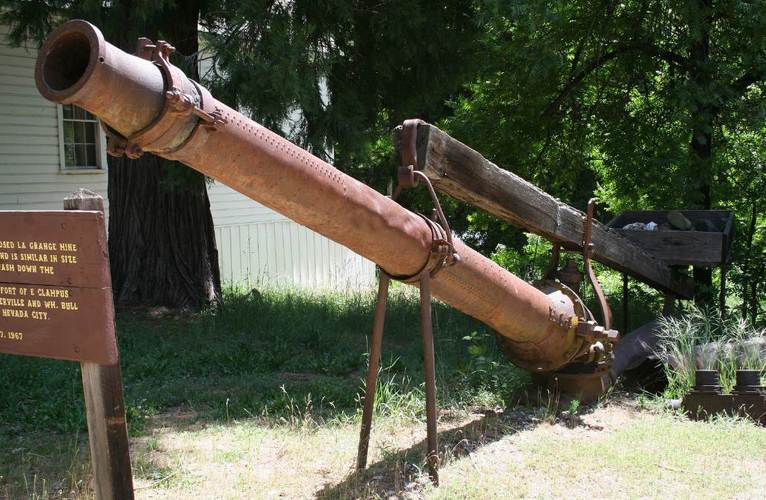 This process was duplicated in seven different locations and operated around the clock. The hillsides let go of its precious gold, but the result was permanent scarring to the mountainsides.
This area is now marked as a historical site and you can see the beauty and destruction of it all when you visit Malakoff Diggins State Park.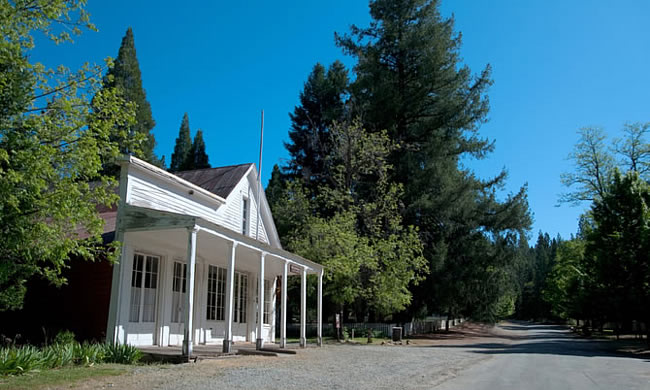 Bloomfield Ghost Town
The ghost town of North Bloomfield is located at Malakoff Diggins Historical State Park. Some of the buildings have been restored McKillicam & Mobley General Store and St. Colmcille's Church. The original name of the mining camps was Humbug, Humbug City, and finally Bloomfield. At the height of California's rush, Bloomfield had nearly 2000 residents.
During its heyday, the town of North Bloomfield, boasted eight 8 saloons,  several hotels, two churches, a school, a post office, and daily stage service.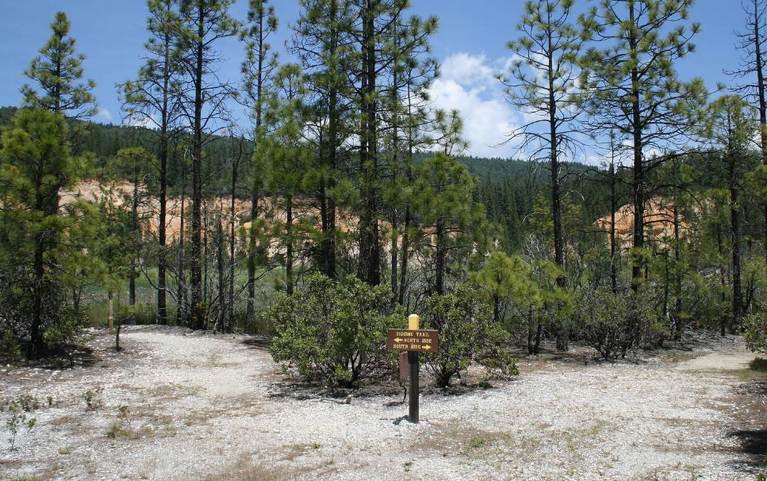 Camping and Hiking
There are trails for hiking with amazing views of the mining pit. There are 4 main trails from which to choose if you love to hike. These trails are Rim Trail, Blair Trail, Diggins Loop Trail, and North Bloomfield Trail.
The State Park offers places for picnicking and nearby fishing. There are rustic cabins for camping and 32 campsites available. Reservations for the cabins are highly recommended.
One of the creeks near Malakoff Diggins was nicknamed Humbug Creek since it yielded little to no gold when panned in the traditional method. The name stuck. If you visit the area in June, you may choose to enjoy the Humbug Day Celebration.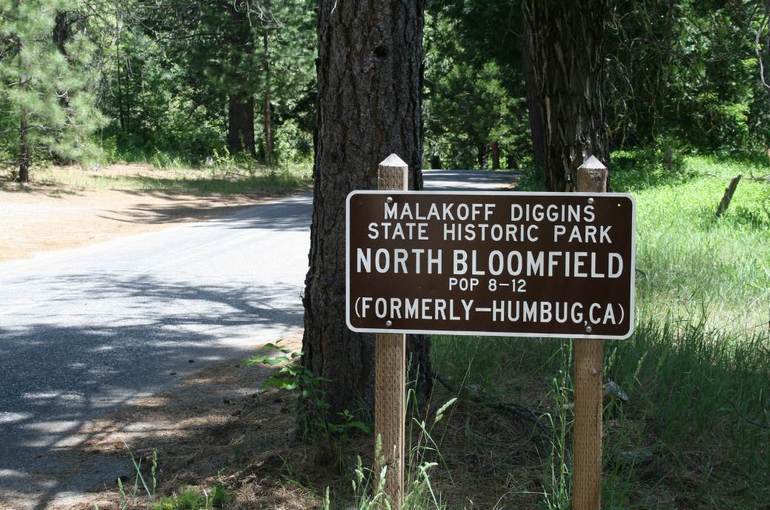 Getting to Malakoff  Diggins State Park
The climate is warm in the summer and generally dry. In the winter, rain and snow can be expected. With an elevation of over 3,200 feet, sudden changes in weather are not uncommon.
Dressing in layers for the day is highly recommended. If you are camping, warm bedding is encouraged. Malakoff Diggins Historical State Park is located 26 miles northeast of Nevada City.  23579 N Bloomfield Rd, Nevada City, California. Park Website.