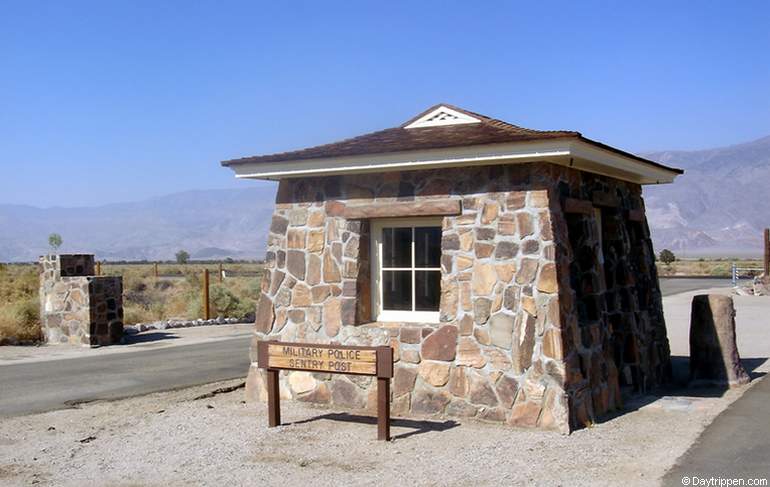 California is rich in history. Reading about history in a book is one thing, but it is far more enriching to see locations and experience the history in person. The Manzanar National Historic Site is a location worthy of your time if you are hungry for mid-century history in California.
Manzanar was created as a result of the beginning of World War II. It was an internment camp where tens of thousands of Japanese. Americans were relocated, with almost no notice, to live a life of uncertainty during the balance of the war. It is located at the foot of the Sierra Nevada in the Owens Valley.
Manzanar is one of ten internment camps spread throughout the western United States (Wyoming, Arizona, Arkansas, Colorado, Idaho, Utah, and California.) Manzanar was the camp in California.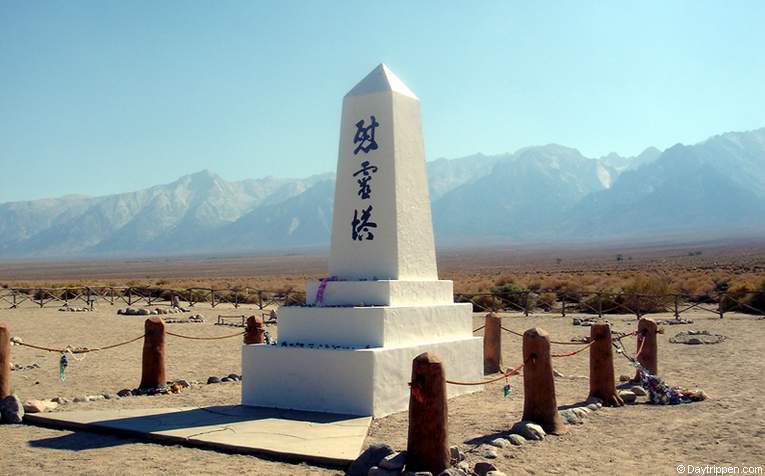 Manzanar Internment Camp History
At its peak, Manzanar housed over 10,000 men, women, and children in crude barracks-style housing that offered no creature comforts or privacy to speak of. At Manzanar, only the bare minimum of comfort was provided to the thousands who were relocated.
Families lived in a single 20 x 25-foot space, with tar paper walls and no ceiling. There were communal bathrooms that lacked privacy. In addition to the housing, Manzanar had schools, a farm, churches, a post office, shopping, and a camp newspaper.
Things To Do Manzanar Historic Site
Manzanar remained a community for several months after the war had officially ended, with Japan surrendering in August 1945. Manzanar was officially closed in November of that same year. In 1972, Manzanar was designated as a California Historic Landmark and, in 1985, was recognized as a National Historic Landmark.
As a visitor, what can you expect when you go to Manzanar? To get a sense of the overall size of the camp, be sure to take the 3.2-mile auto tour.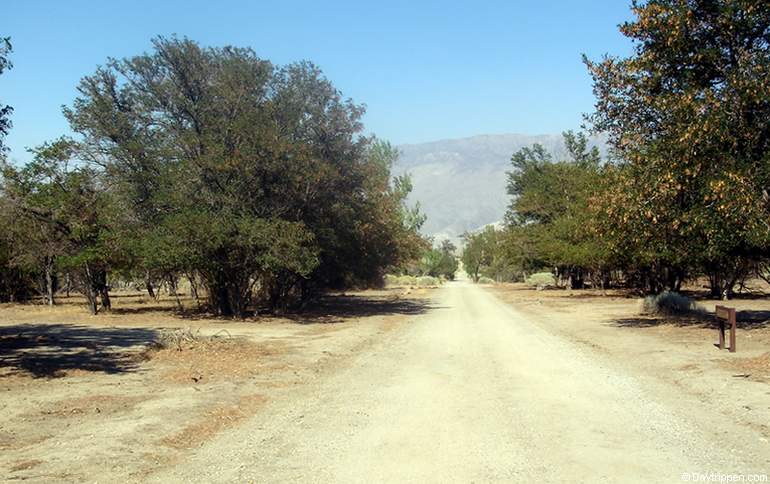 It provides a glimpse of building foundation remains, rock gardens, orchards, and the camp cemetery. The name Manzanar means apple orchard in Spanish.
The Manzanar Interpretive Center is a state-of-the-art center and very well done. The center is full of exhibits about what life was like in the internment camp. It includes photographs, artifacts, a large-scale model of the camp, and more.
One of the more haunting items is a list of over 10,000 Japanese-Americans who spent time living at Manzanar.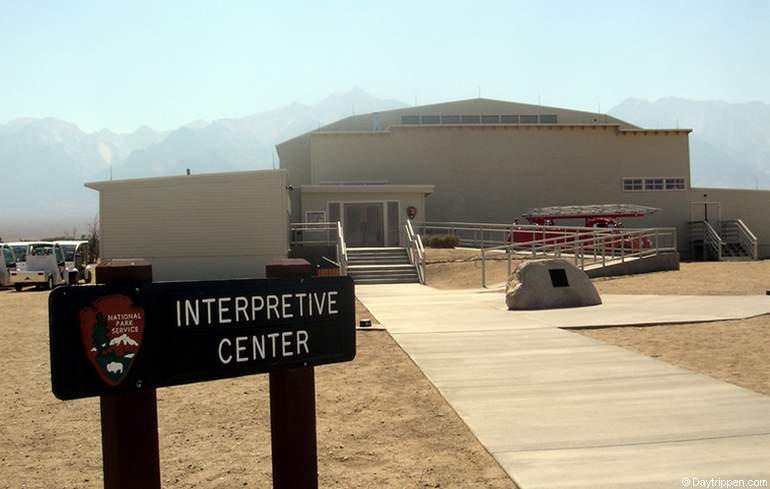 If you visit, be sure to check out the award-winning film, Remembering Manzanar, which plays at the interpretive center.
Manzanar National Historic Site is open every day from dawn to dusk. Currently, the interpretive center opens at 9:00 AM. The site is remote, so plan to enjoy a meal and fill up with gas before you head out to the site.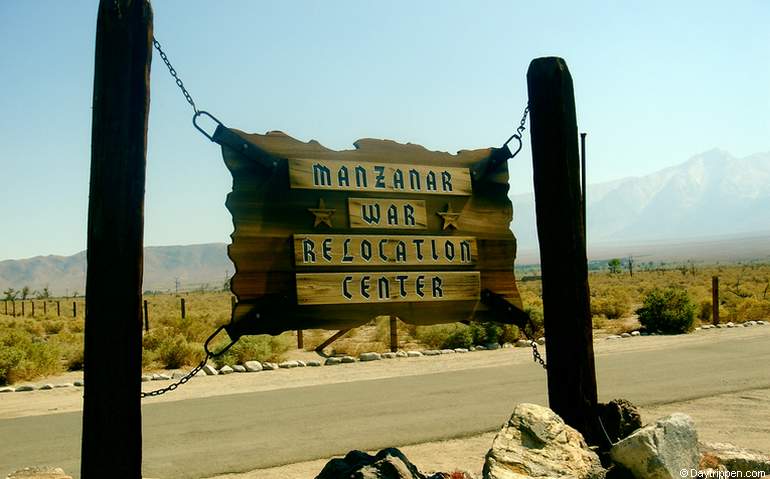 Manzanar is not the only thing worth seeing when you are in the Owens Valley. You can extend your visit by visiting the small towns in the area and taking in some of the natural beauty of the Sierra Foothills.
Towns in the area of the Owens Valley include Bishop, Big Pine, and Independence. The main route to the Owens Valley is I- 395.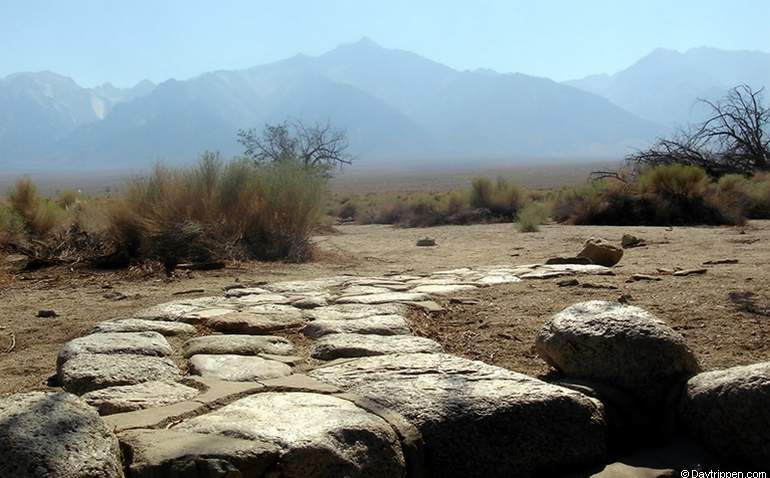 Nearby  Manzanar Historic Site
Bishop is a town of approximately 4,000 and hosts the Bishop Mule Days festival each Memorial Day Weekend. Bishop is known as the Mule Capital of the world. Rock climbing in the area is a popular activity, as well.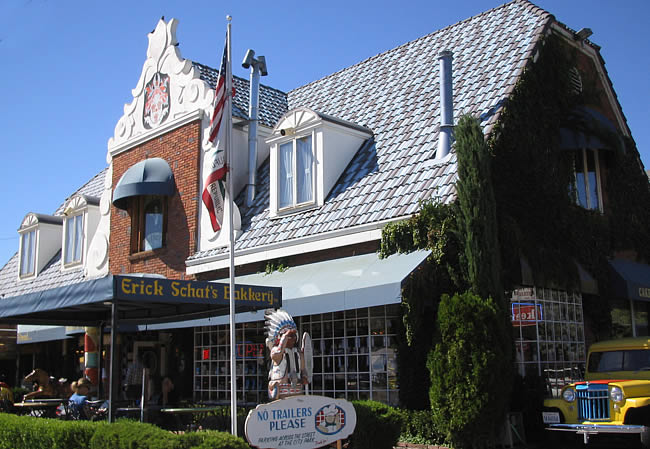 Other sites to take include Laws Rail Museum and Historic Site, which offers a great representation of the area's history. Tours are daily 11-4 for a donation. The museum is 11 acres of open-air exhibits.
Big Pine is also part of the Owens Valley collection of towns. It has a population of approximately 1,750. It is located just west of the Owens River. Big Pine Creek offers hiking trails, fishing, and rock climbing.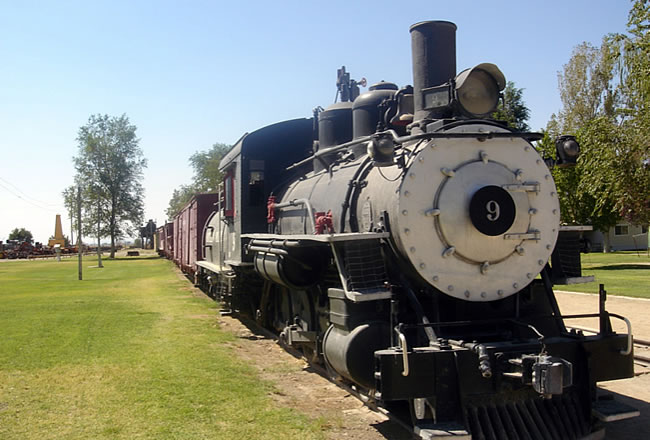 Independence is the other town that makes up the Owen Valley area. Independence is 41 miles southeast of Bishop. It is the halfway mark between Death Valley and Yosemite National Park.
Independence is a re-supply stop for hikers on the Pacific Crest Trail, extending from Mexico to Canada.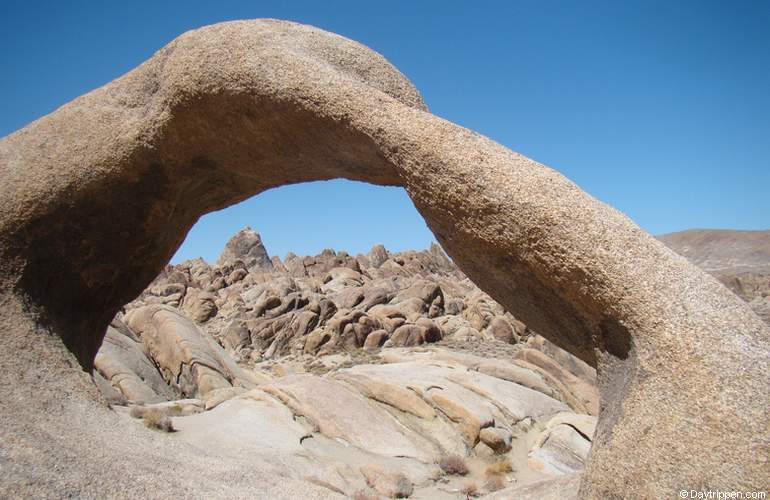 While traveling Highway 395 in the Owens Valley, no trip would be complete without stopping at the Alabama Hills.
Getting To Manzanar Historic Site
Planning a day or two in this history-rich area of California will leave you filled with awe at the Owens Valley's natural beauty, the assorted historical events, and the relaxed pace of life here.
Manzanar is located on the west side of U.S. Highway 395, 9 miles north of Lone Pine, California, and 6 miles south of Independence, California. Website.