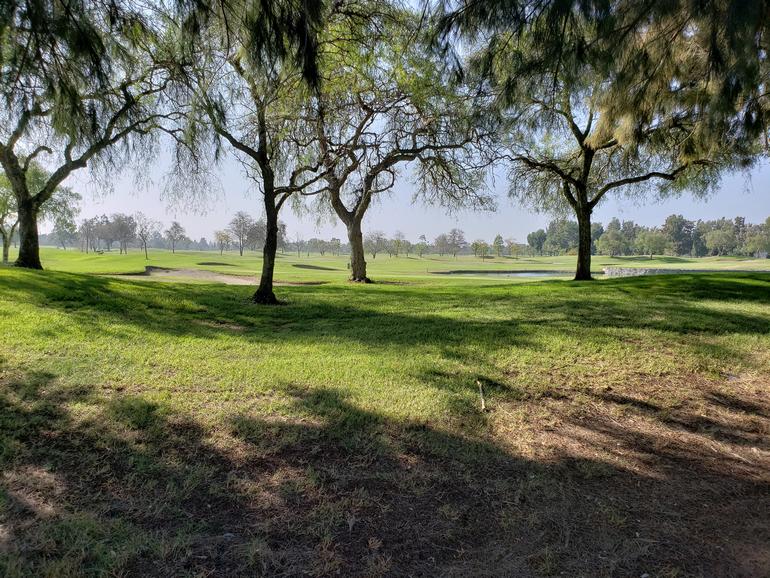 Mile Square Park in Fountain Valley is a 640-acre urban oasis. Mile Square Park has three golf courses, tennis courts, soccer fields, baseball & softball diamonds, an archery range, and a wilderness area. There are also two lakes in the park. The larger lake at Edinger and Euclid Streets features seasonal paddleboat rentals.
This North Orange County park is a favorite for runners and casual bike riders with a paved path going all the way around the outside making a nice loop. If you are not up to a four-mile run there are numerous paths that through the park that let you take a shorter route.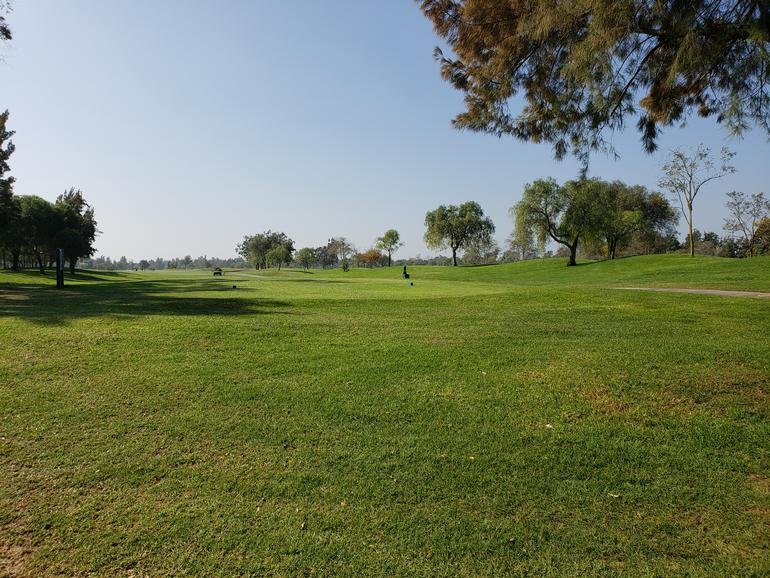 Mile Square Park Golf Courses
Golfers have a choice of three regulation golf courses: The David L Baker course is an 18-hole, par-62 mid-length course with six lakes. David L Baker is night lighted and includes a 30-stall driving range. Mile Square Park Golf Course features two 18 hole courses and a modern clubhouse. The driving range is open to 10 pm each evening and has 40 stalls. *current plans call for the removal of the Players Course in the center of the park and repurpose the 93-acre area as cultural space.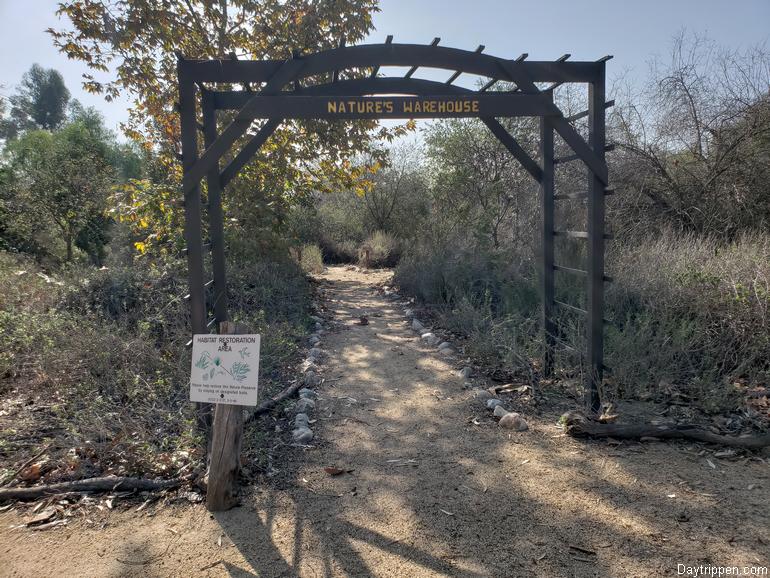 Mile Square Park Nature Center
Located in the center of the park is a little know feature a 15-acre nature center. This area features Southern California plants including coastal sage scrub, chaparral, and grasslands. Several pathways wind their way in and around the nature area. Mile Square park nature center is defiantly worth a look but still has a way to go before it rivals the Fullerton Arboretum. Open Monday-Friday 8:30 a.m. to 3:30 p.m.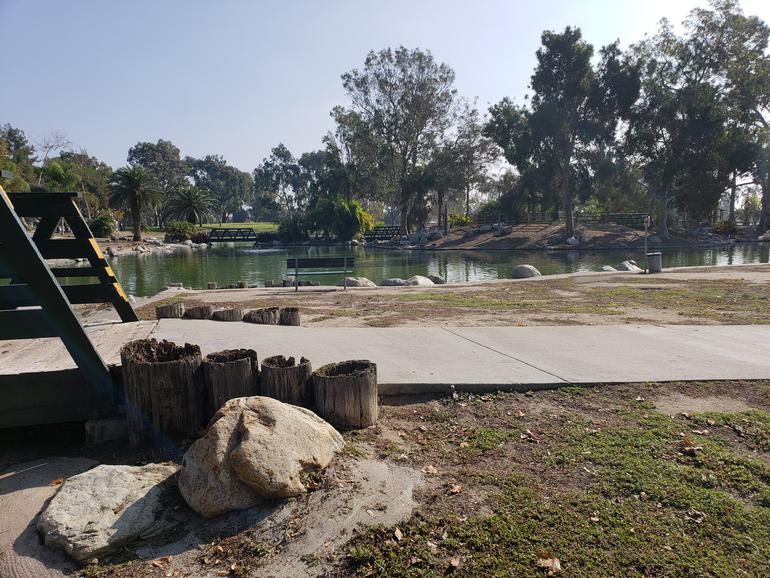 Mile Square Park Fishing
Fishing is available at both lakes and during the winter the lakes are stocked with small 1-3 lbs size trout. There are also a few small bass and catfish in the larger lake. Fish here is best suited for kids learning how to fish. A fishing license is required for persons 16 years and older. Each year in the begging of March the park holds a Free Kids', Fishing Derby at the North Lake.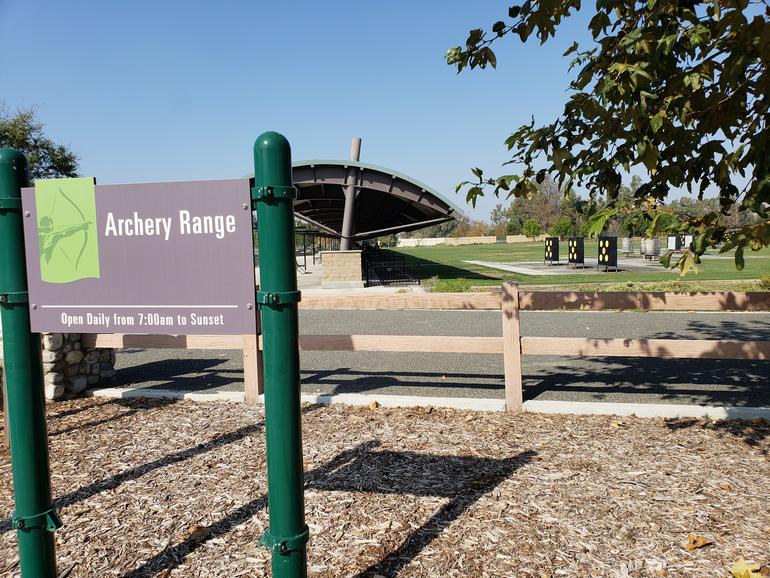 Mile Square Archery Range
The Archery Range at mile square park is first class. The state of the art range features 24 shooting stations under a canopy. Targets are set up for beginners, intermediate, and advanced archers. Use of the range is free, but you must bring your equipment. No air guns, axes, crossbows, firearms or knives are allowed. The range is located near the center of the park and can be reached from Euclid Street. pen 7:00 AM to Sunset.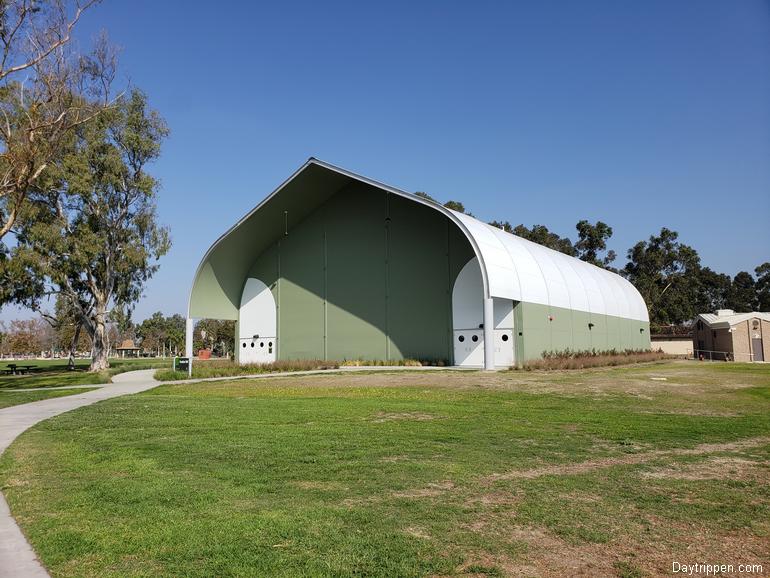 Mile Square Park Statues
Adjacent to Freedom Hall, the parks new meeting hall, visitors will find two interesting statues. Miguel Hidalgo and Trần Hưng Đạo.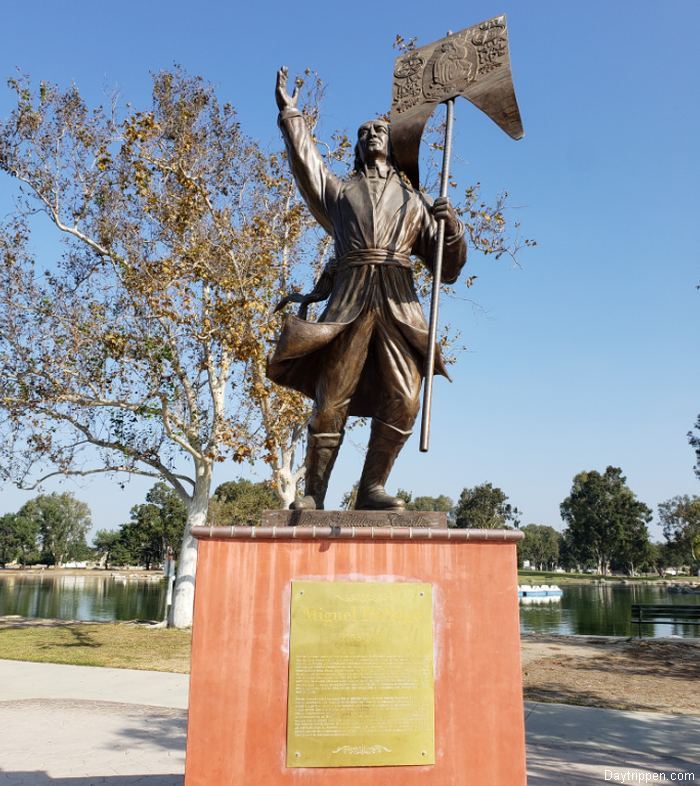 Miguel Hidalgo Statue
Miguel Hidalgo a Mexican priest who fought for independence from Spain. Miguel Hidalgo was executed for treason ten years before Mexico gained independence from Spain. The remains of Hidalgo lie in the column of the Angel of Independence in Mexico City. (1753 – 1811)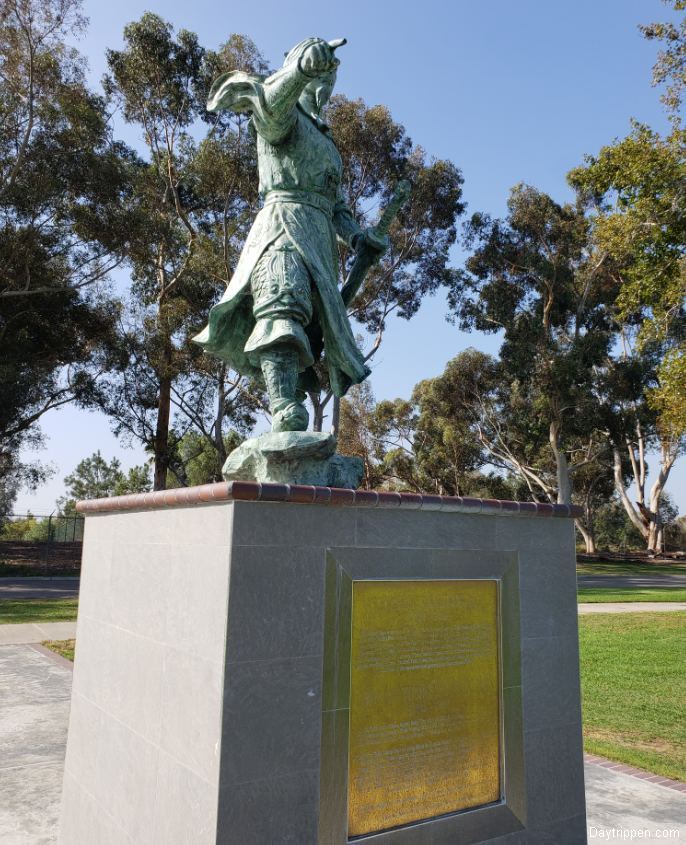 General Trần Hưng Đạo Statue
General Trần Hưng Đạo was a Vietnamese prince and military commander in the thirteenth century. He led armies that repelled three Mongol invasions on both land and sea. Trấn Hưng Đạo is a national hero of Vietnam. He died of natural causes at the age of 73. (1226 -1330)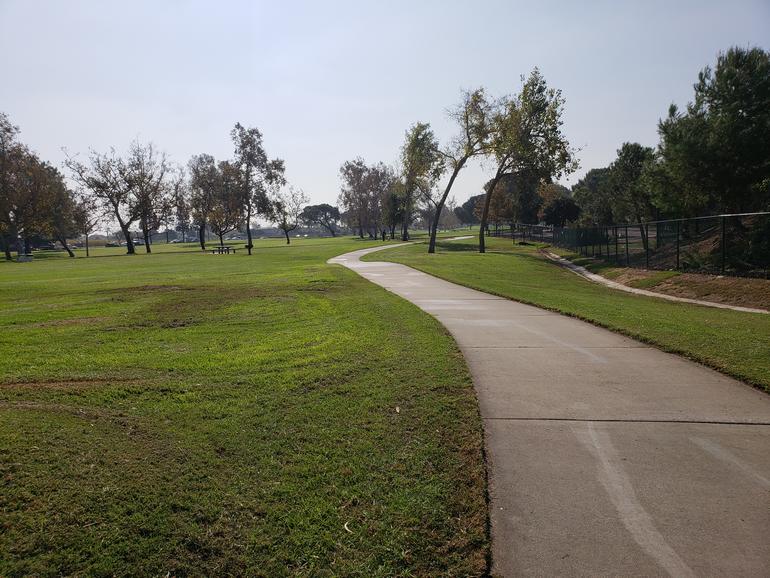 Mile Square Park History
The park was once agricultural land planted with sugar beets, beans, barley, and wheat. In1942 the Navy bought the 640-acre plot and used mile square as an auxiliary landing field. The center of Mile Square Park continued to be used by the navy until 1974 when all operations ceased. The first 85 acres section of the park to open to the public was in 1970. Phase II opened in 1973, and Phase III in 1976.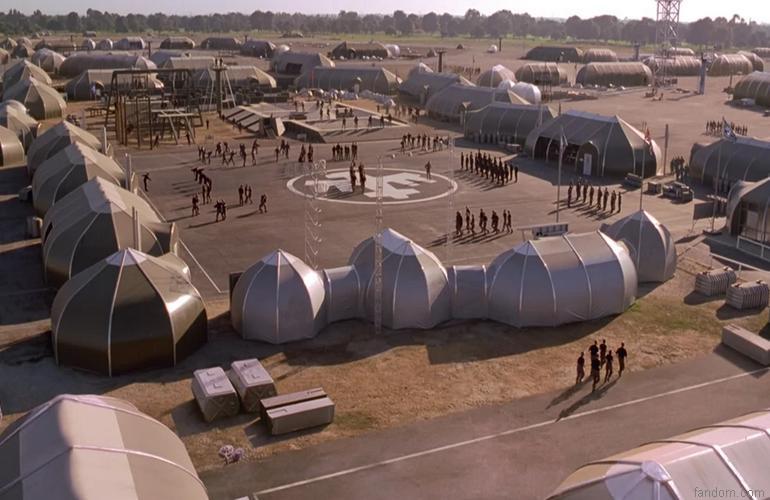 Starship Troopers
The 1997 Sci-Fi film Starship Troopers basic training camp scenes were at filmed at Mile Square Park on the old airstrip. In 1999, what was left of the military airfield was dug up to make room for the third golf course.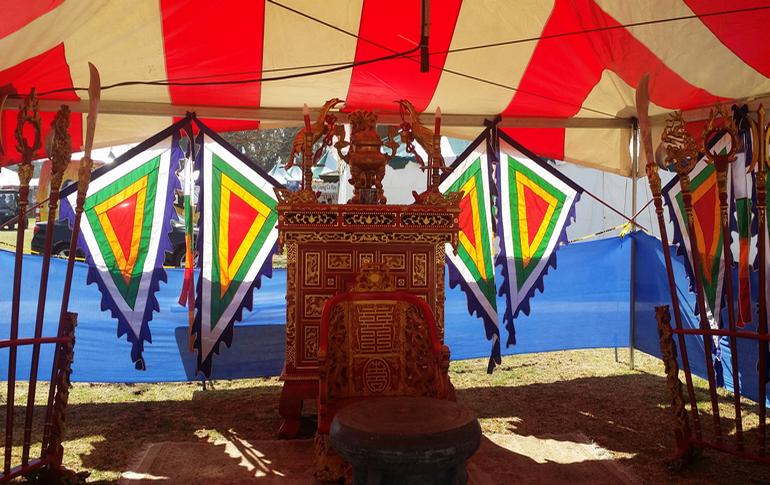 Mile Square Park Tet Festival
With its proximity to Little Saigon, the Mile Square Park Tet Festival draws hundreds of people from the Vietnamese community. Taste some unique Vietnamese food, listen to music and enjoy the new year with family and friends.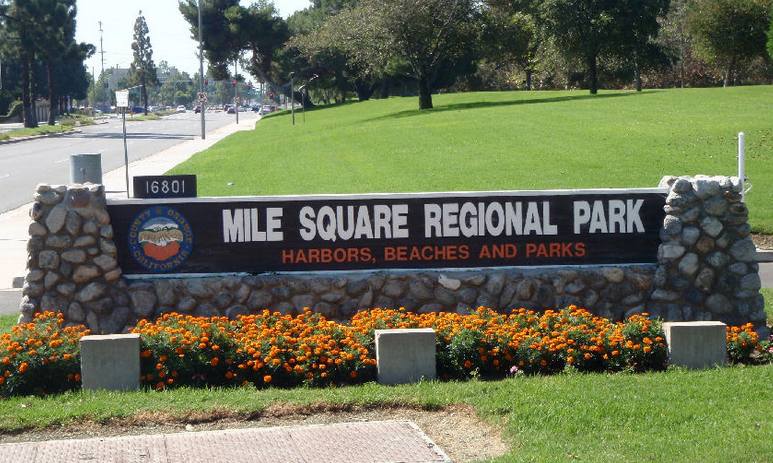 Getting to Mile Square Park
During the morning hours, runners take advantage of the four-mile loop for their workouts. Later on, in the day families arrive with picnic lunches and bicycles. The Pacific Ocean is just a few miles away and there is usually a cool breeze even on the hottest days.
Mile Square can get crowded on holiday weekends and it's best to arrive early to secure a shady picnic area. Mile Square Regional Park is located at 16801 Euclid Fountain Valley, California.