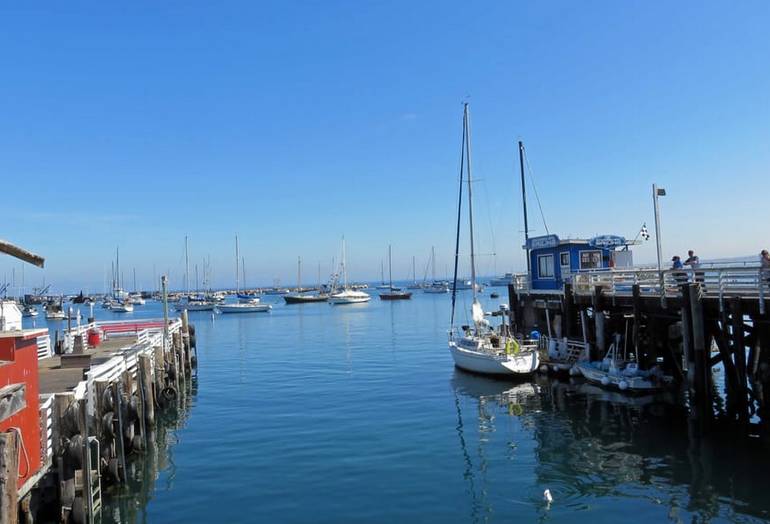 Once the capital of California, today, Monterey is known worldwide for its pristine beaches, world-famous golf courses, internationally renowned Aquarium, and historic Fisherman's Wharf and Cannery Row.
Heralded as one of the top tourist destinations in the state, Monterey Bay is a well-polished gem along with one of the most unspoiled sections of California Coastline. It offers visitors a feeling unique from California's larger northern cities.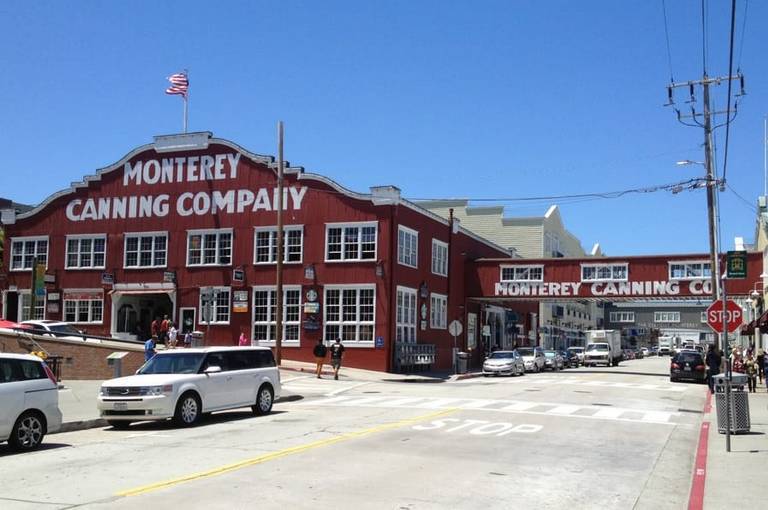 Besides the area's homey downtown district, there are dozens of parks and beaches that provide fantastic opportunities for a leisurely seaside stroll, as well as a spectacular glimpse of the local wildlife extravaganza.
Monterey Bay provides the perfect outdoor environment, and rental companies strewn throughout the city can give adventurers anything from surfboards to bikes.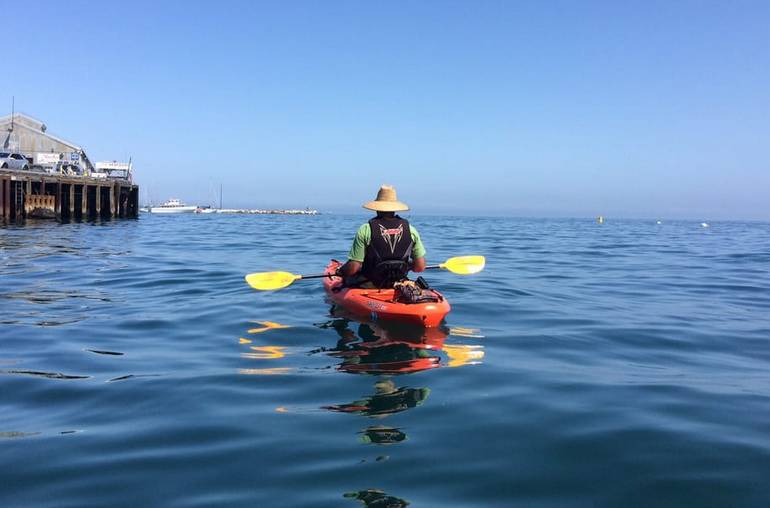 Monterey Kayaks
One place that provides a unique way to see the Bay is Monterey Kayaks. Situated within the nation's largest marine sanctuary, explorers can immerse themselves in a diverse sea kayaking experience. Monterey Bay Kayaks offers several guided tours, or you can paddle around the bay on your own.
Monterey Bay Aquarium
For an all-together different perspective of the kelp beds, the Monterey Bay Aquarium next to Cannery Row provides guests an undersea view of a natural kelp forest with a two-story glass wall that showcases a unique perspective of the marine fauna.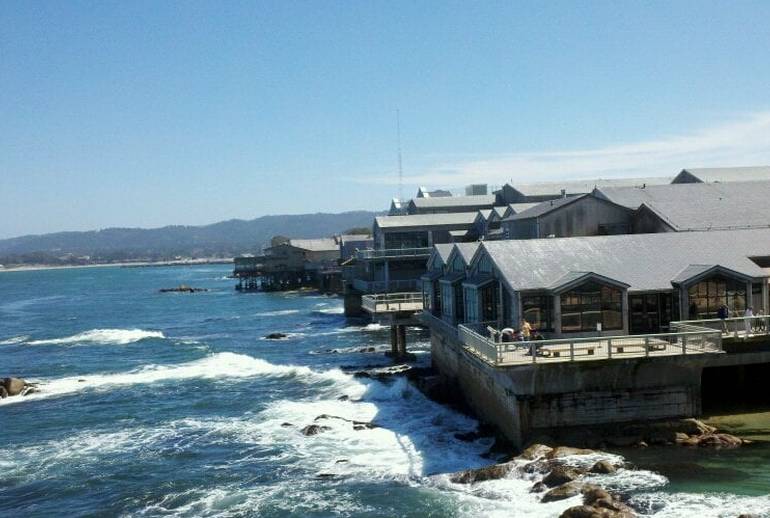 The main focus of the Monterey Bay Aquarium is its more than 35,000 sea creatures representing over 550 species housed in nearly 200 exhibits throughout 34 significant galleries. Highlights include the stingray touch tank, open sea exhibit, and the always-popular sea otter playground.
These permanent residents are a reflection of the Aquarium's massive conservation efforts to one of the world' s most fertile marine regions.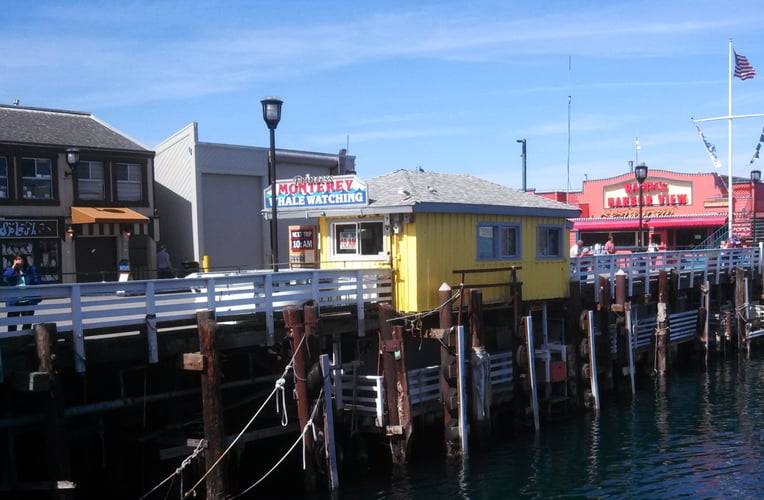 Cannery Row – Fisherman's Wharf
Outside the aquarium, is Cannery Row, with its myriad of great restaurants and unique shops offering visitors affordable waterfront lodging and exciting nightlife. A little further to the north is rustic Fisherman's Wharf, which affords visitors plenty of options for whale watching, fishing, and bay cruises, all surrounded by the sights and sounds of Monterey's past.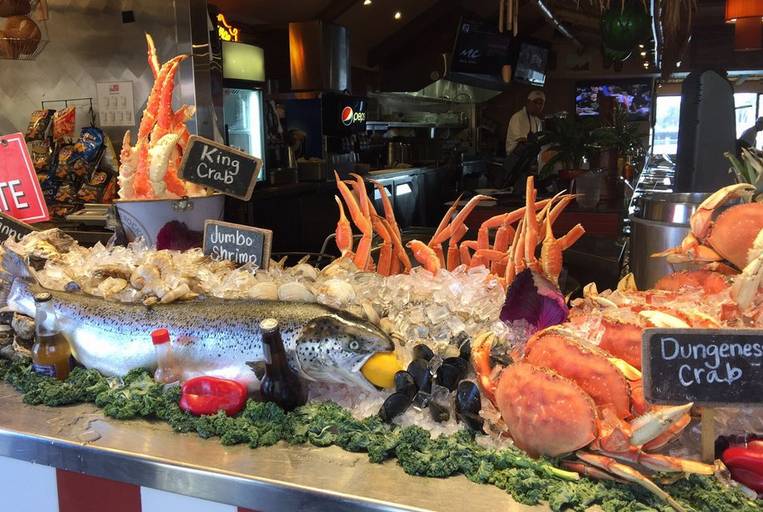 Monterey Whale Watching
Princess Monterey Whale Watching is the Bay's leading company in marine biologist narrated whale watching cruises and bay tours and runs year-round excursions. Located directly across from Fisherman's Wharf in downtown Monterey, is the Maritime Museum of Monterey.
Maritime Museum of Monterey
Built-in 1931, today the museum houses over 5,000 artifacts, and some 50,000 photographs throughout its seven exhibit areas. One-of-a-kind exhibits that highlight the days when Monterey was known as the sardine capital of the world.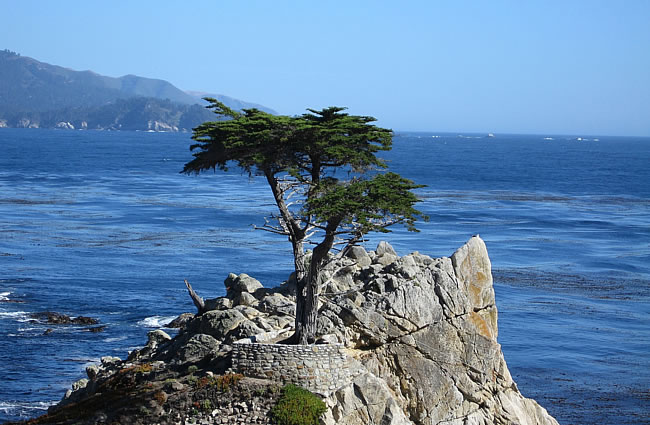 Pebble Beach
One of the area's most recognized attractions is one of the most famous golf courses in the world, where the land meets the sea at Pebble Beach. Some of the most unforgettable moments in golf history have taken place here.
This resort itself is known for being luxurious, but pricey, and if you are not staying onsite in one of three lavishness accommodation options, the best way to see this exclusive gem is via 17-Mile Drive.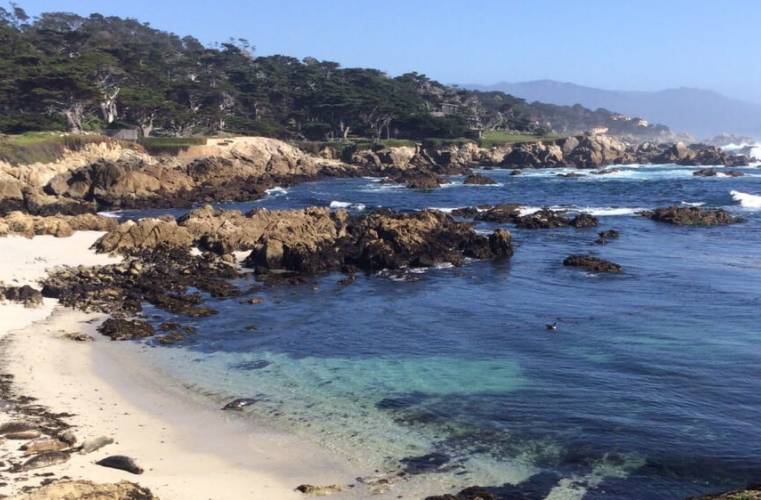 Along the drive that snakes its way past gorgeous multi-million dollar homes, you will encounter colorful native fauna, majestic wildlife, and soothing seashores.
There are plenty of places to stop along the way for a fantastic picnic, and you can pick up a gourmet sandwich and a bottle of local wine at the Pebble Beach Market located next to The Lodge at Pebble Beach.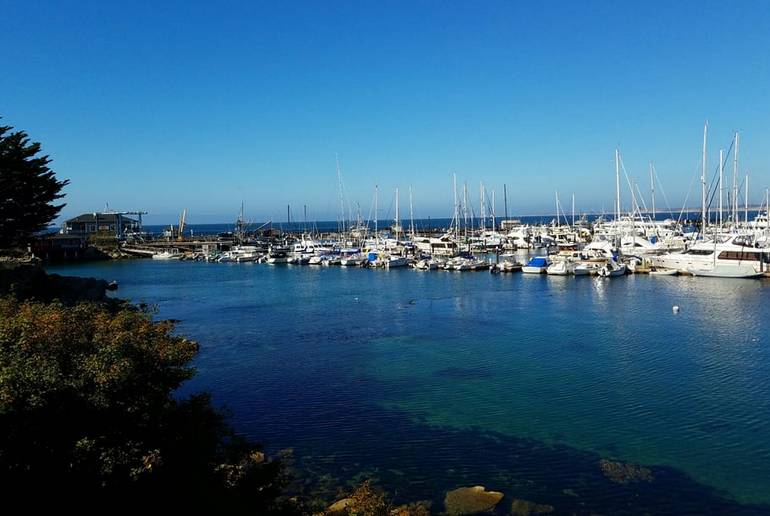 Getting to Monterey Bay
Most visitors to the area discover that one day is just not enough to take in all that Monterey Bay has to offer, so a relaxing night's stay in one of the many hotels and B&Bs is a natural choice.
If extending your stay, nearby Santa Cruz, Moss Landing, and Big Sur make great day trips from Monterey Bay.
Getting to Monterey Bay from the San Francisco Bay Area. Drive time is about two hours, depending on your starting point and traffic conditions. Mileage from downtown San Francisco is 115 miles. Get an early start or stay at least one night to enjoy a sample of Monterey Bay's attractions.
Nearby Attractions
Big Basin Redwoods SP
Santa Cruz
Carmel Valley
Big Sur Highway 101