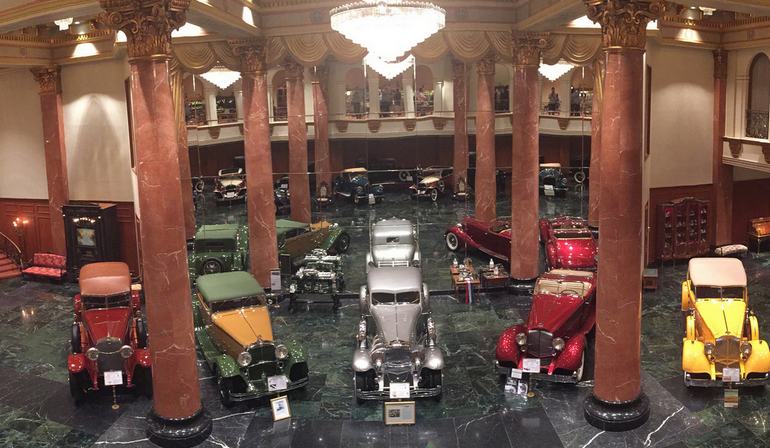 The Nethercutt Collection and Museum is located in Sylmar at the San Gabriel foothills base in the San Fernando Valley. The museum is a world-class collection of over 250 cars, various mechanical musical instruments, antique furniture, and a fully restored Steam locomotive and private rail car.
This unique collection was started back in the 1950s by JB Nethercutt, co-founder of Merle Norman Cosmetics, and his wife, Dorothy. It is housed in two buildings located across the street from each other.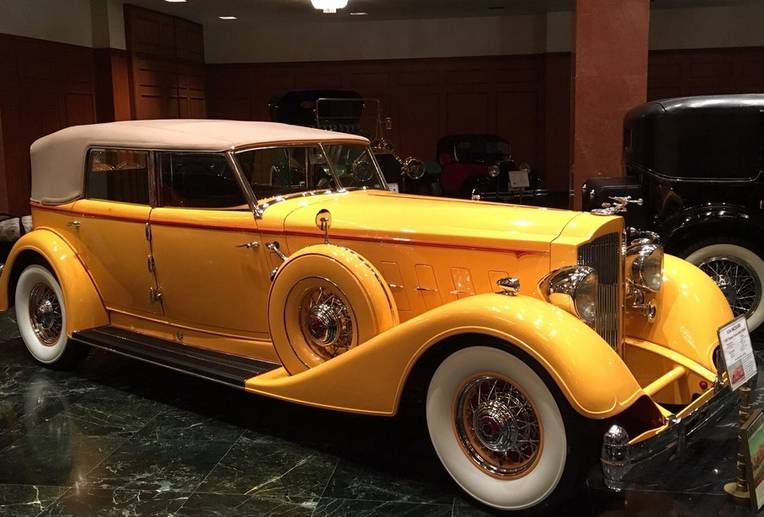 The main museum is a single-level building that contains mostly rare, beautifully restored automobiles from the 20s and 30s. You will find a few Ford, Dodges, and Chevy's, but this collection is more about luxury cars.
Packard's, Bentleys, Cadillac's, Pierce-Arrows, Lincolns, Duisenberg's, Cords, Auburn's, and quite a few Rolls Royce's are all are in mint condition and meticulously maintained as all of these automobiles are as drivable today as they were when they rolled off the showroom floor.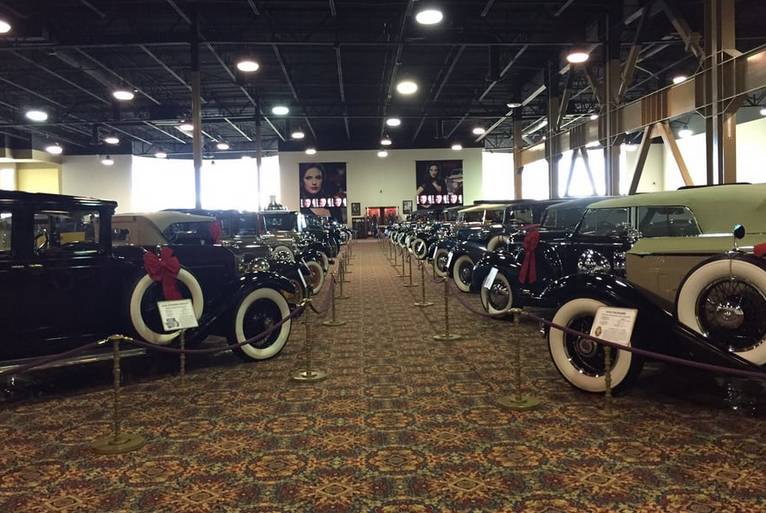 Positioned throughout the museum are five unusual mechanical instruments, including a rare bow front Mills Violano Virtuoso — only 17 of these exist, worth about a quarter-million dollars, which still accepts nickels from the museum visitors.
There is also a massive collection of hood ornaments and a large library available for automotive research. Before you leave the main museum, be sure to see the beautifully restored 937 Canadian Pacific Royal Hudson locomotive and 1912 Pullman private railcar located to the rear and outside. The display is available during museum hours with guided tours of the rail car twice daily.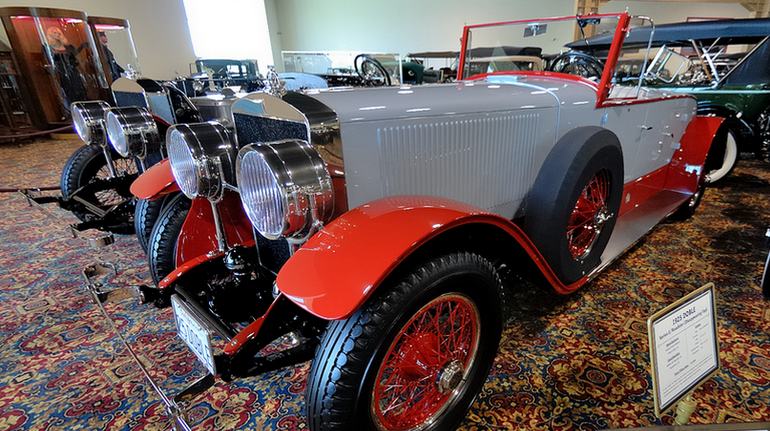 Across the street, San Sylmar was the home of the Nethercutt family and can only be viewed by a 90-minute guided tour. Visitors enter through the seven-foot-tall solid bronze doors that lead to the lower salon, where you are surrounded by 25 automobiles dating from the early 1900s up till the late 1940s, as well as antique nickelodeons, music boxes, David Winter cottages, dolls, coins, and various crystal figurines.
The next stop is the grand salon showroom, where towering marble columns, crystal chandeliers, painted ceilings, and 30 more of the finest automobiles from the 1910s, 20s, and 30s, greet you. As you make your way up to the mezzanine, you are treated to various collections of rare hood ornaments, musical instruments, and 18th and 19th Century French furniture.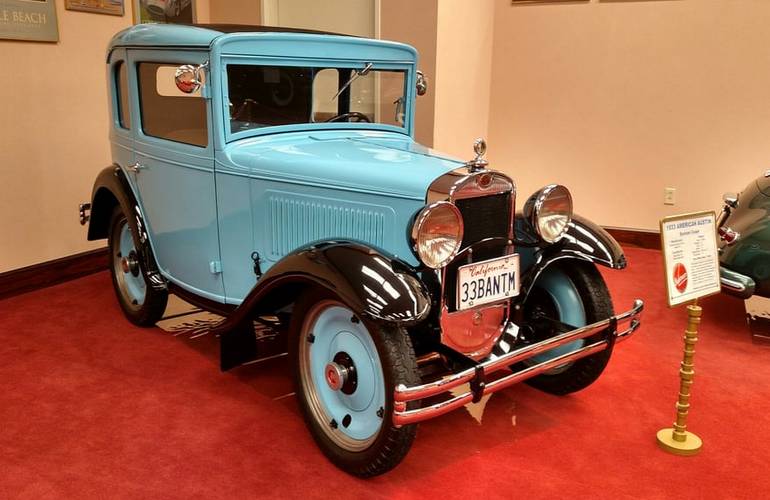 The tour concludes in the music room, which has been given the name "Cloud 99". It is here you will find unique pieces that the Nethercutt's acquired, from nickelodeons to orchestrions, a Louis XV style dining room, and, of course, the centerpiece – a 5000 pipe Wurlitzer Organ.
Visitors are serenaded as many of these musical pieces are demonstrated on tour, including the organ. They have saved into it various performances from a guest who played the organ.
Nethercutt Collection Nickelodeons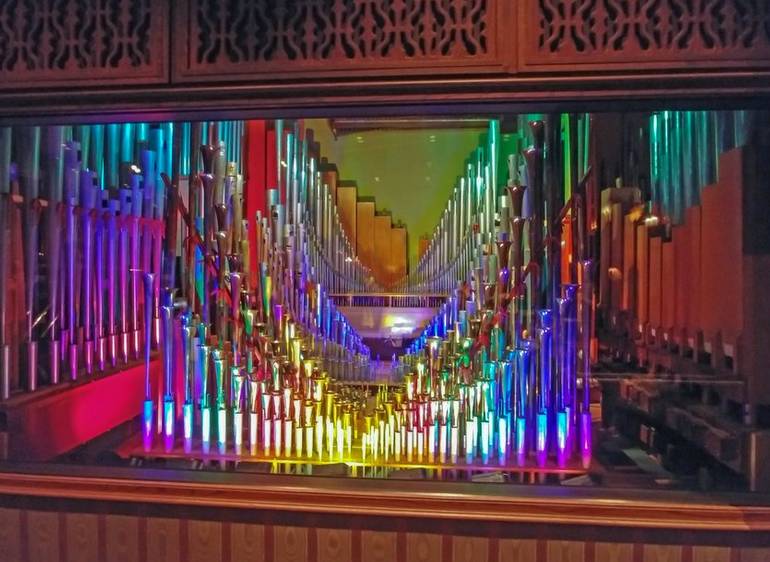 On certain dates throughout the year, free organ concerts are given. Tickets are given away on a first-come, first-serve basis. Car enthusiasts, as well as non-car enthusiasts, will love this place and wonder why they hadn't heard of it before.
As with all museums, the Nethercutt adds to their collection of rare automobiles, so return visits can be new experiences. The main museum is located at 15151 Bledsoe Street Sylmar, CA, and is open Tuesday through Saturday, 9 a.m. to 4:30 p.m. Plan to spend about 1-2 hours at the Nethercutt Museum.
Nethercutt Collection  Hudson Locomotive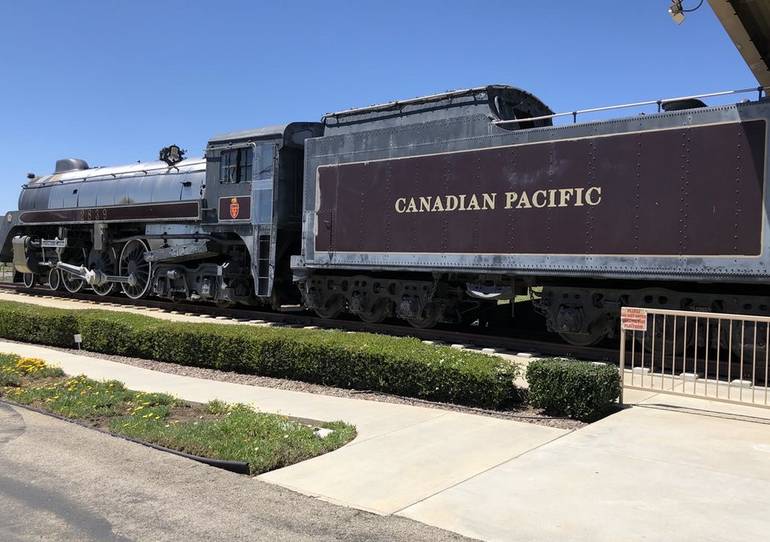 The Nethercutt automobile collection is available to view by a 90-minute guided tour only, Thursday, Friday, and Saturday at 10:00 am and 1:30 pm. Reservations are required. The Hudson locomotive is available for guided tours Tuesday through Saturday at 12:30 p.m. and 3:45 p.m. Admission is free at all facilities, and there is ample free parking.
On a final note, the museum is located in an industrial section of the city, and there are not many amenities located nearby. However, if you are looking for a great place to have lunch or dinner, visit the Bear Pit BBQ in Mission Hills. It's a short four miles from the Nethercutt and has been a favorite with the locals since the early 1950s.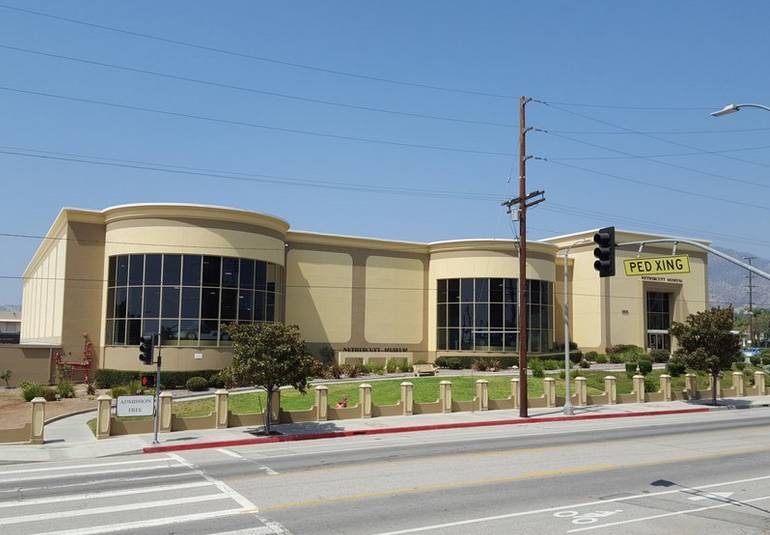 You can enjoy a Missouri-style wood-smoked BBQ in a rustic setting all the way down to the sawdust on the floor. The food choices are plentiful, and the antique automobiles fill the parking lot on weekends. The Bear Pit is located at 10825 Sepulveda Boulevard, Mission Hills, CA. They are open Sunday through Thursday from 11:30 a.m. to 9 p.m. and Friday and Saturday from 11:30 a.m. to 10 p.m.
The Nethercutt Collection 15200 Bledsoe Street San Fernando Valley, CA 91342.  (818) 364-6464.