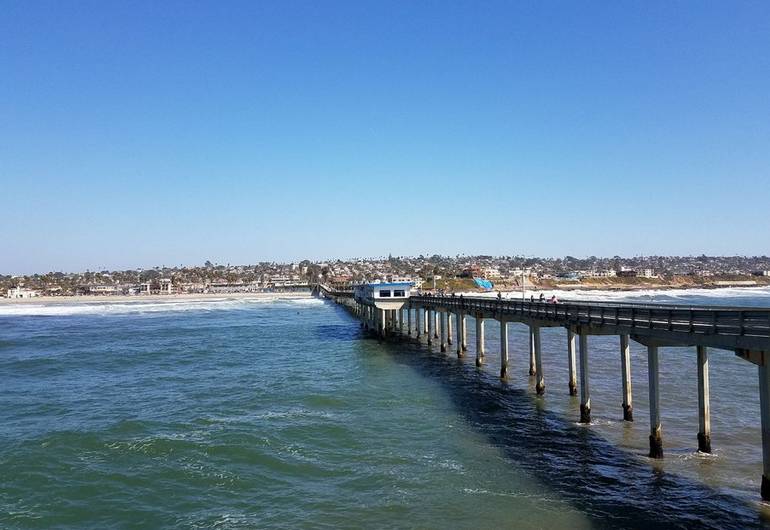 The Ocean Beach neighborhood of San Diego is home to an eclectic group of residents, from aging hippies to young families, all of who have a strong sense of pride in their neighborhood. As the locals call it, a day trip to Ocean Beach (or OB) is a fun adventure for the whole family.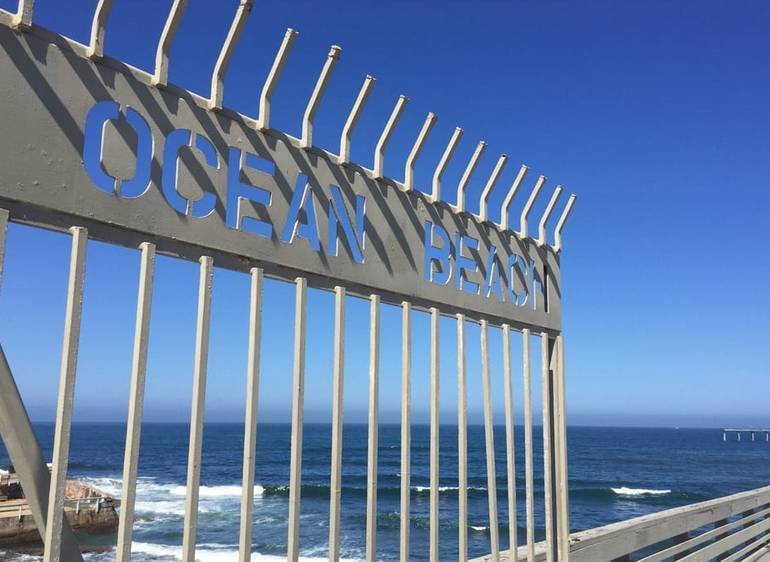 Ocean Beach Pier
Today, visitors to OB enjoy a walk on the pier. The Ocean Beach Municipal Pier is the second-longest pier on the West Coast and is often recognized as the longest concrete pier in the world. The pier is a popular fishing spot, and no license is required to fish from the pier.
Fishing gear can be rented from the little shop adjacent to the cafe out on the pier. The end of the Ocean Beach pier provides great views down the coastline and of the surfers in the water below.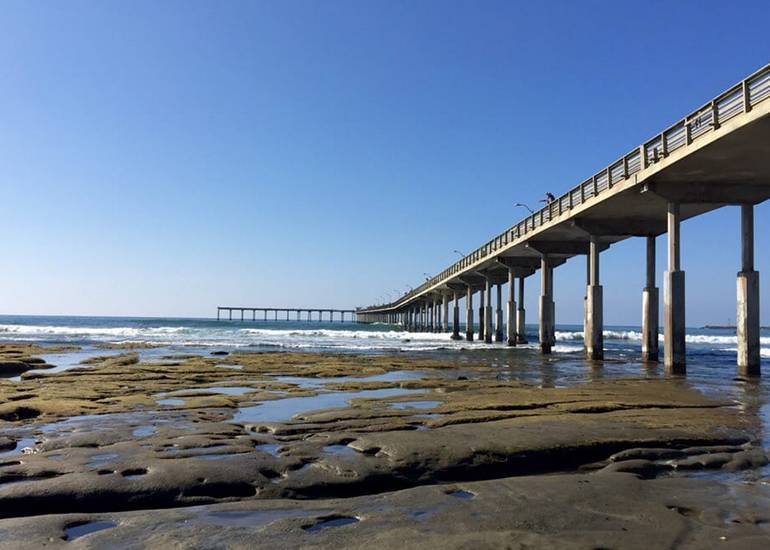 Ocean Beach Tide Pools
On the beach, the foot of the pier is a tide pool area that makes for some fun exploring during low tide. The cliffs are a popular walking and jogging area along Sunset Cliffs. This really is a magnificent spot to catch the sunset, particularly if it is a clear day.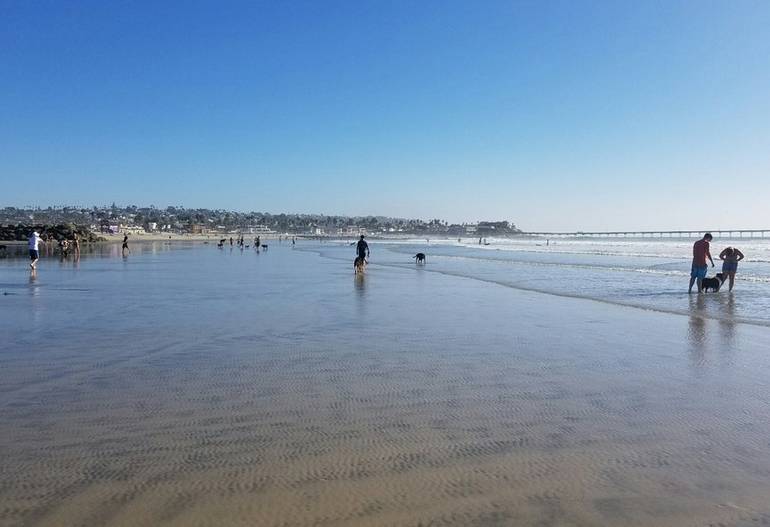 Dog Beach
The beach in OB stretches from the foot of Newport Avenue north to the San Diego River. The northernmost part of the beach is OB's famous Dog Beach. There is a large parking area at the end of Voltaire Street. Dog Beach provides for a leash-free beach and water exploration for dogs.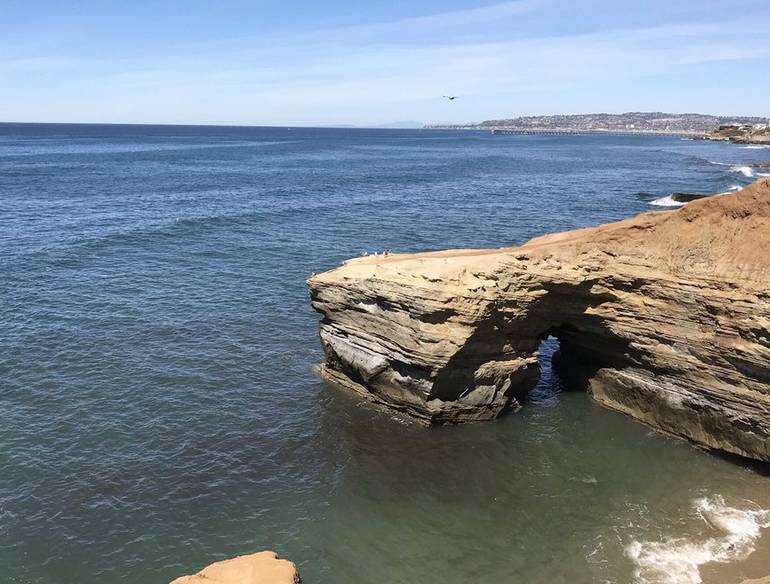 Sunset Cliffs Natural Park
The south end of OB is home to Sunset Cliffs Natural Park. This park is right on the shoreline, between Adair and Ladera Streets. Just head south on Sunset Cliffs Boulevard, and you won't miss it. There are beautiful coastal bluffs, sea caves, and arches. Location Ladera St, San Diego, California. Website.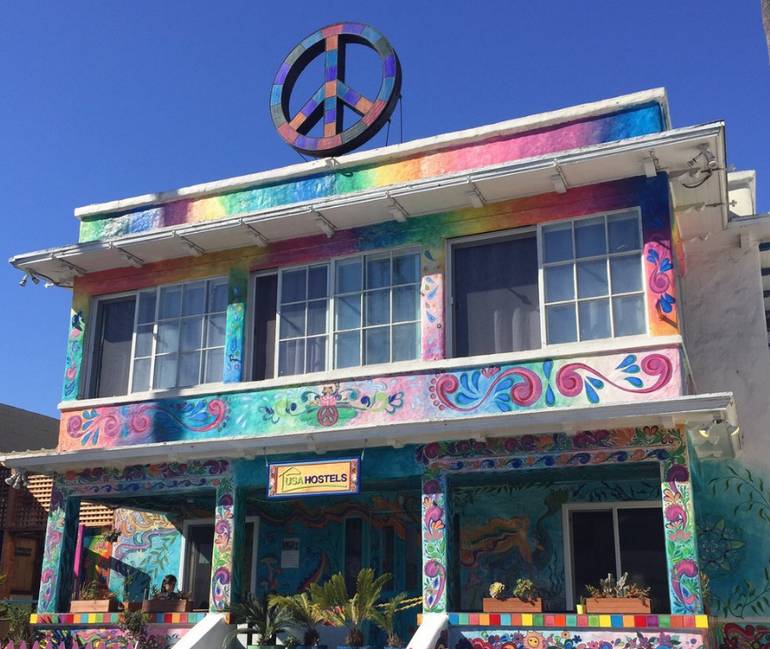 Newport Avenue
Newport Avenue has a large concentration of antique and collectible shops featuring all sorts of fun things. From furniture to dishes to old toys and textiles, it is fun to browse the shops. You will probably find yourself saying, "Hey, I remember those."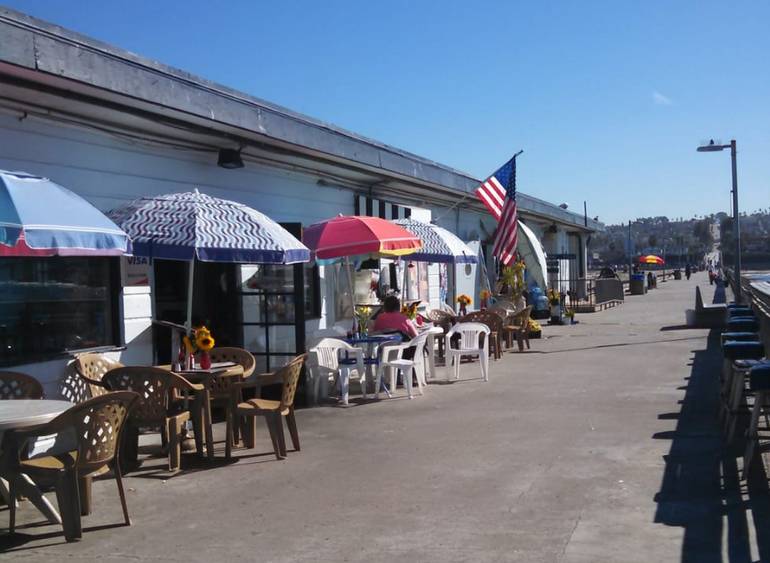 Ocean Beach Dining Options
After you have worked up an appetite from strolling the pier and the shops, consider grabbing a bite to eat. Ocean Beach has a range of dining options. However, one of the big draws is Hodad's, a burger and fries joint featured on Diners, Drive-Ins, and Dives.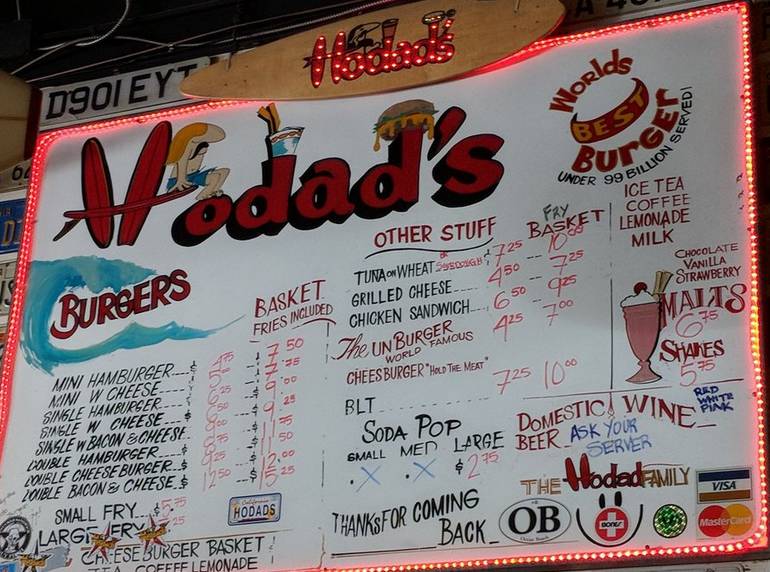 Hodad for Burgers
Hodad was also rated as one of the five best hamburgers in the country. Yes, it's that good! The interior of Hodad features hundreds of license plates from all over the world, funky beach décor, and also a portion of a Safari van that you can eat inside. 5010 Newport Ave San Diego, California. Website.
If burgers are not your style, there are several other restaurant and cafe options to have a seat and enjoy the passing scenery. Many of the restaurants with outdoor seating are dog-friendly, which adds to this neighborhood's fun and casual vibe.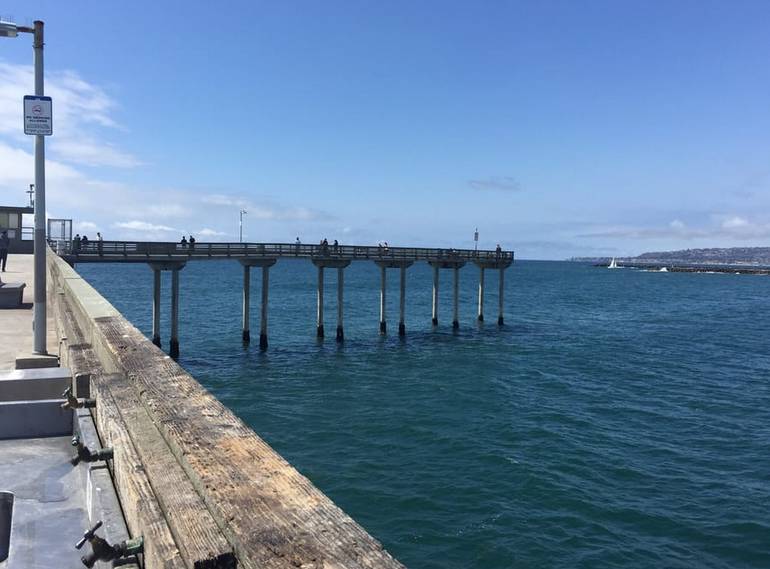 Ocean Beach Events
Ocean Beach has some fun seasonal events as well, which draw a large number of visitors from outside the neighborhood. Wednesday night, a few blocks of Newport Avenue are closed for the Ocean Beach Farmers Market. The market boasts locally-grown fruit and vegetables, sweets, flowers, other food products, and hand-made crafts from artisans.
Ocean Beach Street Fair
In June, the Ocean Beach Street Fair and Chili Cook-off attract thousands of revelers to Newport Avenue. They enjoy over 200 vendor booths, multiple stages of live music, a chili cook-off with local celebrity judges, and more. On July 4th, there is a spectacular fireworks display off the pier. The first weekend in December features the annual Christmas Parade.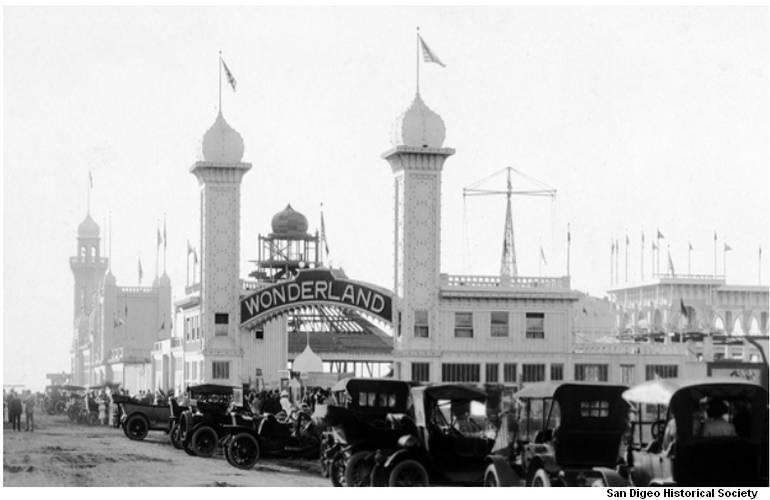 Ocean Beach History
Ocean Beach dates back to the late 1800s when two developers built a resort and subdivided lots. The hope was to attract San Diego city dwellers to the coast. Because it was a 2.5-hour carriage ride from downtown San Diego, it never really took off at that time.
In the 1910s, OB eventually because connected to downtown with a ferry and rail line. People were drawn to the area by Wonderland, a beachside amusement park. Sadly, the park was washed away by high tides in a very stormy winter.
Getting There
From southbound I-5, take the Sea World Drive exit, turn right, and follow Sunset Cliffs and Ocean Beach signs. From northbound I-5, take the Sunset Cliffs/Ocean Beach exit and follow the signs.
There is parking along Newport Avenue and Sunset Cliffs Boulevard and several parking lots along the beach. If you want to make a weekend of it, there are beach-side lodging options as well as a few B& Bs.