Looking for something different to do this weekend, we have a list of Bizarre Los Angeles Museums that just might do the trick. Most of these museums are located in and around Hollywood, so it is possible to visit several of them in one day.
Valley Relics Museum
The relics museum is open every Saturday from 10 am to 3 pm. Located in an industrial area of Chatsworth, the museum features a collection that has a little bit of everything. Old cars, vintage signs, neon signs, clothing, bicycles, plus hundreds of unique relics from the San Fernando Valley area of Los Angeles. Admission is free; donations are welcome. They also sell T-Shirts to help support the museum. Plan on spending about one hour here checking out all the neat stuff. Valley Relics Museum Address 21630 Marilla St. Chatsworth CA 91311.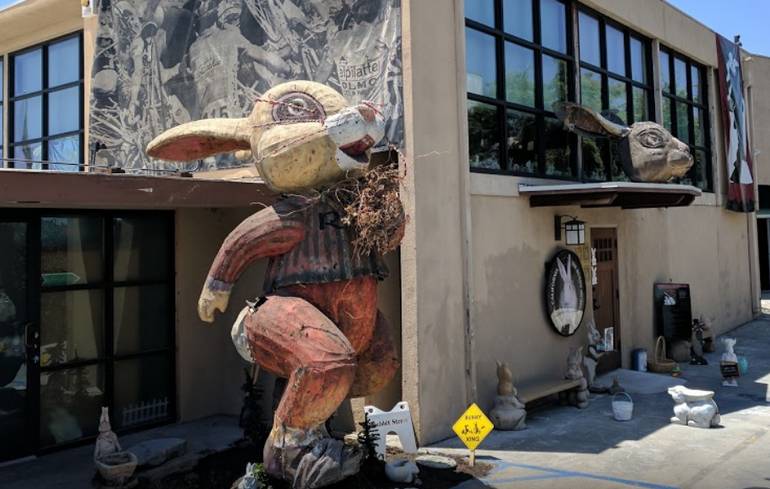 The Bunny Museum
The Bunny Museum started at home in Pasadena and recently moved into a larger building in Altadena, which is shared by a bicycle shop. The museum features over 30 thousand bunnies related memorabilia. Listed as a Guinness world record holder and was voted the best weird museum in the world. Open daily with a small admission charge. The Bunny Museum Address 2605 Lake Ave, Altadena, CA 91001.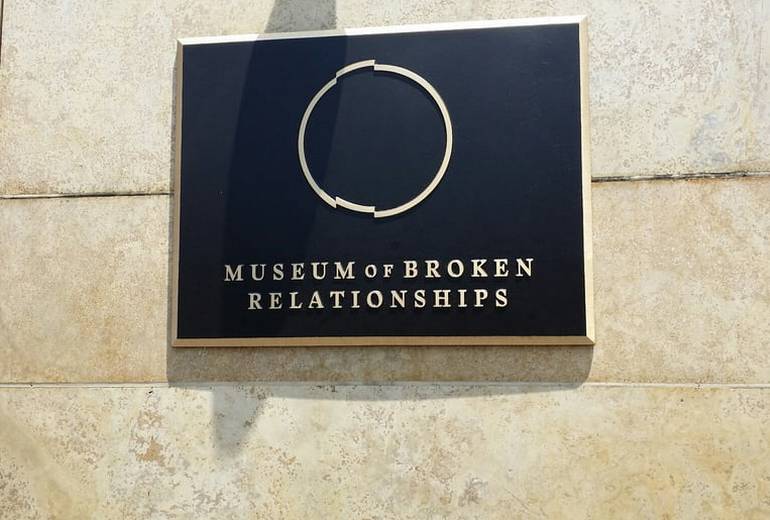 Museum of Broken Relationships
This museum has two locations one in Zagreb, the capital of Croatia, and the other in Los Angeles. They also do pop-up exhibits at various locations. Called a creative art project displays that tell a story about breakups and heartbroken couples. The site is right on Hollywood Blvd so that parking can be difficult at best. There are plenty of other attractions in the area for a full day of activities. Admission is on the steep side, considering the size of the place. But if you have recently gone through a breakup, it's worth a look—Museum of Broken Relationships 6157 Hollywood Boulevard Los Angeles, California.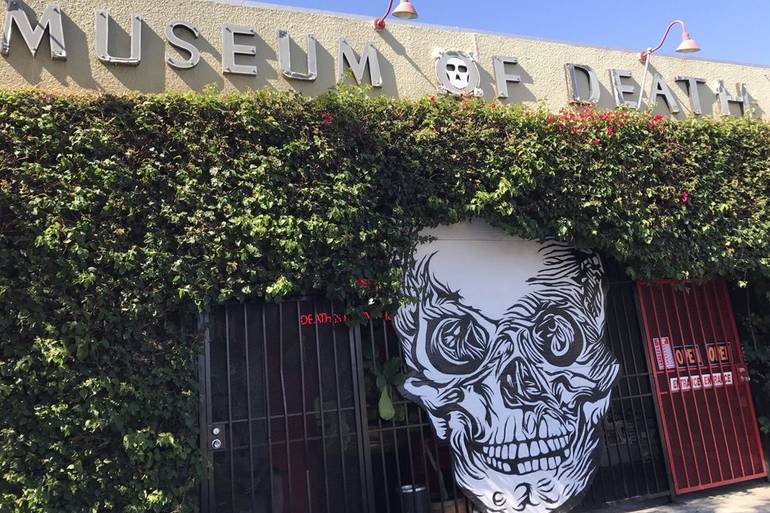 Bizarre Museum of Death Hollywood
This bizarre Los Angeles Museum is not for the faint of heart and defiantly not for children. Exhibits include serial killers, bones, and skeletons, crime scenes, morgue photos, executions, severed body parts, and death photos. No pictures are allowed inside, so you will have to visit this place and see for yourself. Plan on spending about an hour walking around the museum if you have the stomach for it! Museum of Death Address 6031 Hollywood Blvd. Los Angeles, California, 90028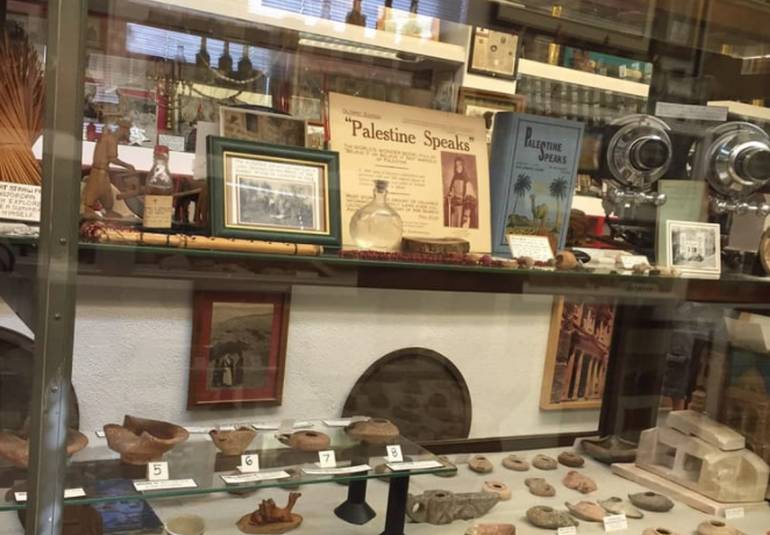 Holyland Exhibition
Displays a collection of from the Holy Land artifacts gathered by explorer Antonia F. Futterer. The Holyland Exhibition is open year-round and can be visited by appointment only. The museum features four rooms. Damascus room, Pharaohs Treasure, Archaeology, and bible arr room. Some items in the collection date back as far as 5,000-year-old. For reservations to view the exhibition, call 323-664-3162. Address 2215 Lake View Ave. Los Angeles, California, 90039.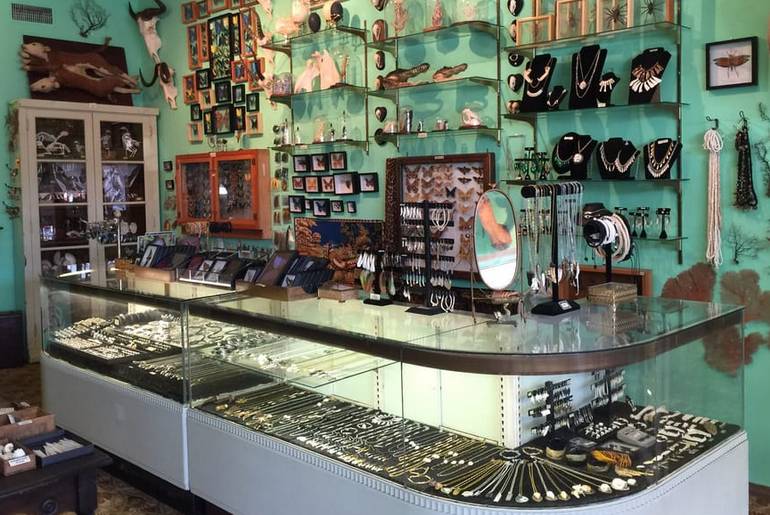 Necromance Melrose Avenue
Necromance is a store that offers curiosities for sale just in case you want to start your bizarre museum or collection. Items on sale include taxidermy, skulls of various creatures, unique jewelry, posters, fossils, insects, seashells, and books. If you are looking for individual or unusual items, chances are you will find them here.
Necromance 7220 Melrose Ave.Los Angeles, California, 90046. This store is only three blocks from the Original Pink's Hot Dogs Stand.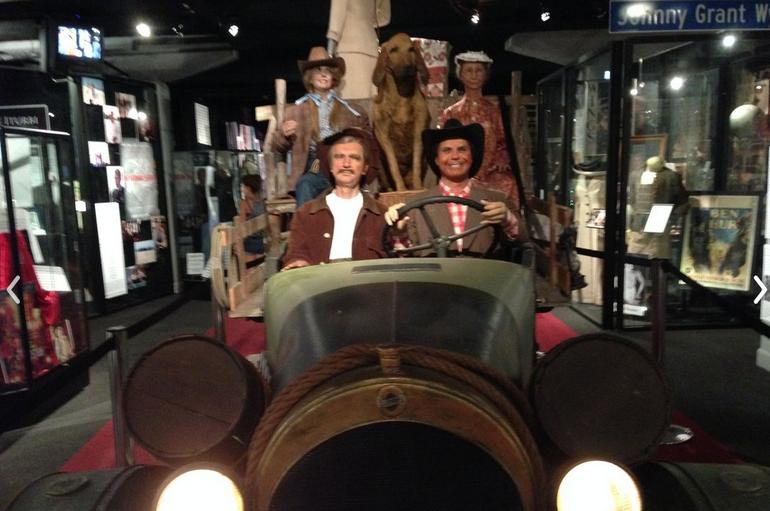 Hollywood Museum Max Factor Building
The lower level of the Hollywood Museum is dedicated to all things creepy, for example, the jail from Silence of the Lambs with Hannibal Lector. You can see other spooky and cult film features like mummies and Frankenstein and his bride. Visitors can also view famous costumes were worn by actors, such as the million-dollar dress worn by Marilyn Monroe, Rocky's boxing gloves, and even Elvis Presley's bathrobe. Hollywood Museum Address 1660 N Highland Ave, Hollywood, CA 90028.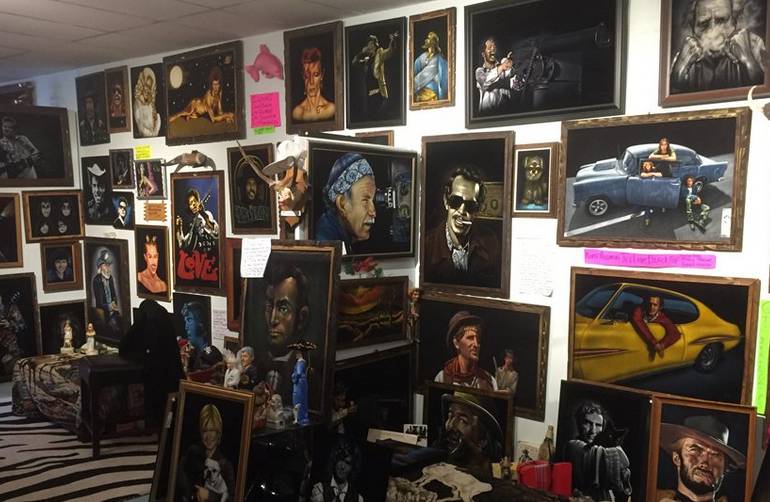 Velveteria Los Angeles Chinatown
This one-of-a-kind museum is located in downtown Los Angeles Chinatown. View velvet paintings of your favorite movie stars and musicians. Portraits of current and past presidents. Animals and landscapes. Exhibits are always changing, including the old school black lightroom, in all over 3000 artworks from across the globe. Velveteria is Located at 711 New High St, Chinatown, Los Angeles, CA 90012.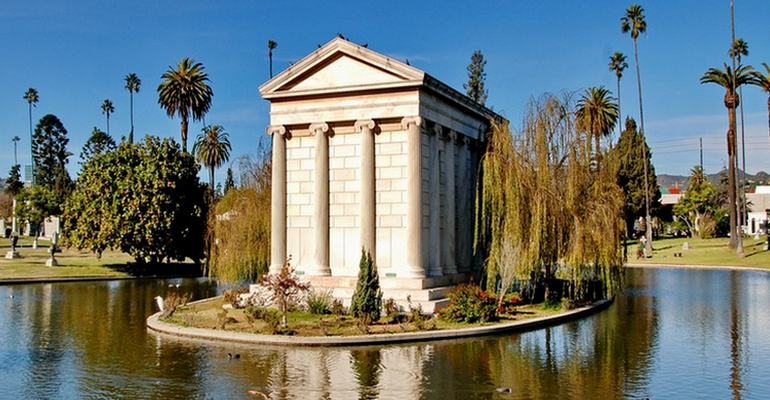 Hollywood Forever Cemetery
Hollywood Forever Cemetery is listed on the National Register of Historic Sites. For those of you who like ghost stories, there are many stories of ghostly encounters. One account is that the ghost of William Randolph Hearst is said to visit the grave of Marion Davies, his mistress. If you live in the Los Angeles area or are planning a trip to Hollywood, a visit to Hollywood Forever Cemetery is a unique addition to your itinerary. Hollywood Forever is located at 6000 Santa Monica Boulevard.