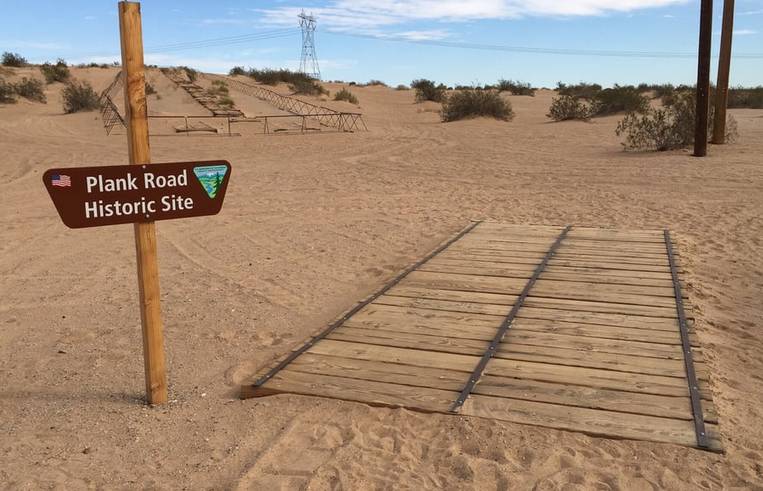 Before there was a highway connecting Phoenix to San Diego, there was the Old Plank Road. A seven-mile roadway built on over the Algodones Dunes near Yuma Arizona.
Built-in 1914, the first plank road resembled a railroad track, but instead of rails, there were two parallel tracks made out of boards for automobile or wagon wheels to run on. The plank road took two months to build and was a success even though it needed constant maintenance to keep it clear of sand.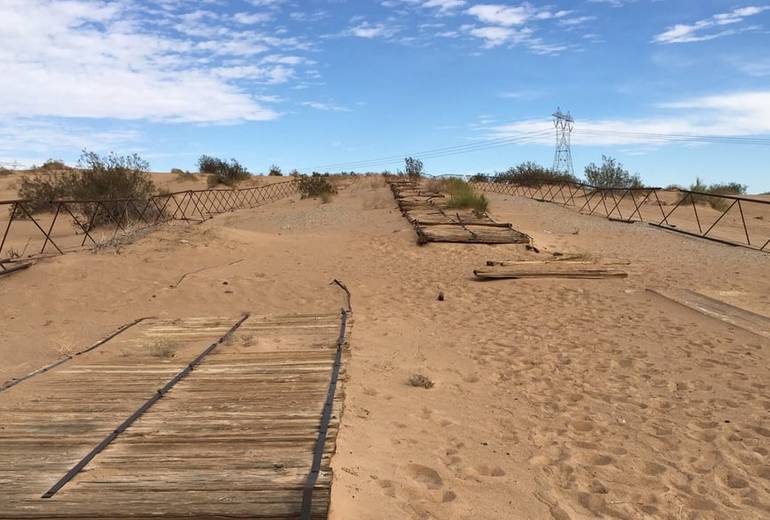 Soon after the road was completed, the California State Highway Commission took authority for the way and upgraded the route to an 8-foot wide wood roadbed. Turnouts were added about a mile apart to let the traffic flow in both directions.
For autos to pass each other on the plank road, someone would have to agree to back up to one of the turnouts. Usually, the larger group of cars gets the right of way.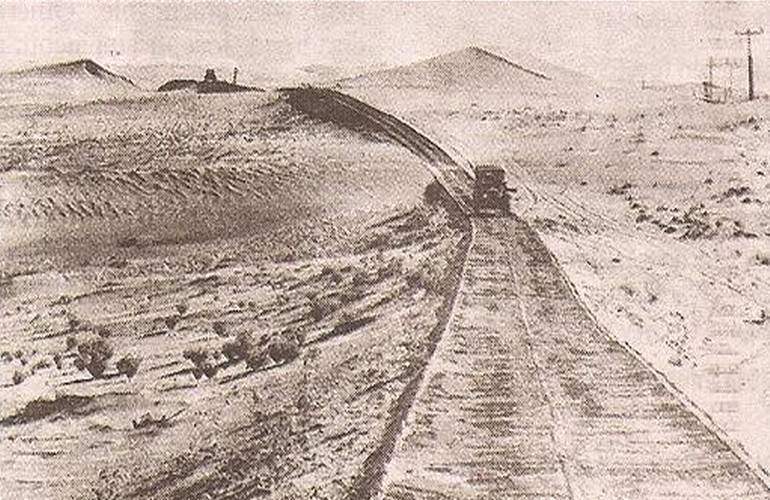 The upgraded Plank Road was built in sections and hauled to the dunes to be pieced together. (A replica section can be viewed at the plank road monument.) The wood highway required almost daily repairs and was replaced in 1927 with an asphalt roadway that later became U.S. Route 80.
Most of the remains of the plank road are buried under the sand of the Algodones Dunes. For those interested, a few remains of them can be seen at a California Historical Landmark along Interstate 80.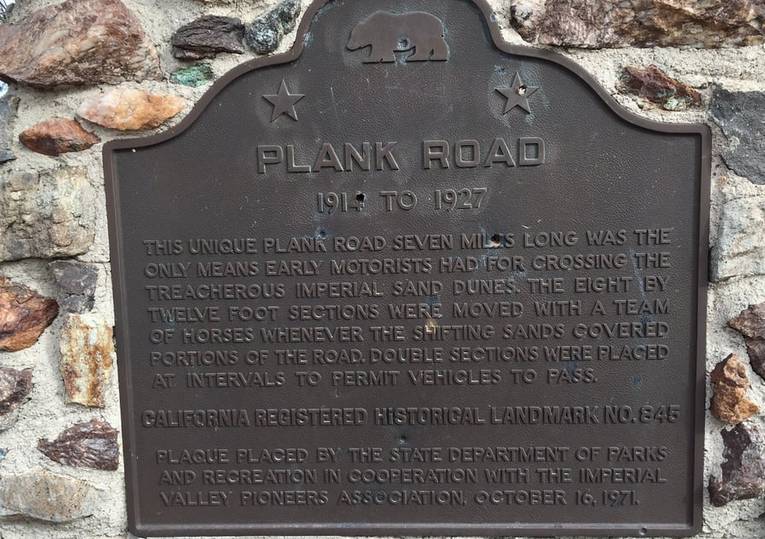 The California Off-Road Vehicle Association was instrumental in saving this last section of this historic road. They assisted the BLM in protecting one of the last remaining portions of the Road back in the 1970s.
The Road Monument features a one-eighth mile section of the road that put together from pieces of the original highway recovered from the dunes. There is also a replica section of the plank road and display and California State Landmark Plaque 845.
Where is the Old Plank Road
Exit on Gray's Well Road, along Interstate 8. Follow the road adjacent to the interstate highway 3 miles west of the Monument. The remains of the plank road are fenced off to protect them from vandalism.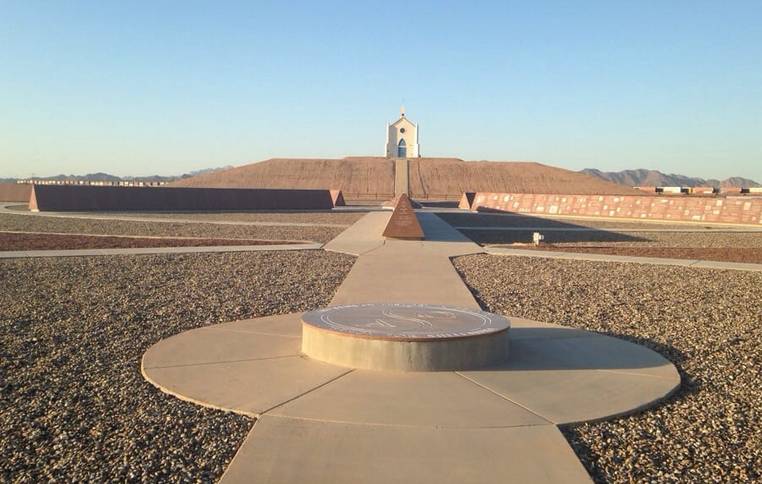 Another interesting nearby stop is the Museum of History In Granite. The museum is a historical record of humanity designed to last 4,000 years. Hundreds of Granite panels are engraved with historical information, including the History of Humanity, The History of Arizona, and The History of California.