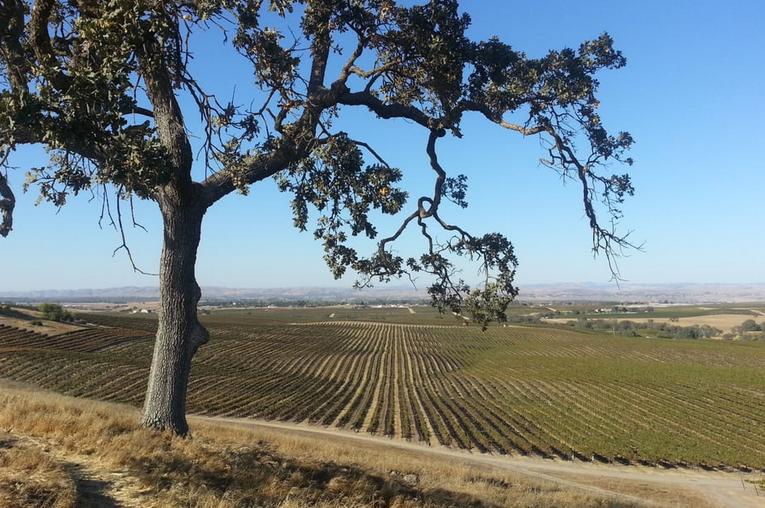 Perhaps, one of California's premier wine destinations, the city of Paso Robles is a major player in the states' winemaking. First frequented by travelers wanting to take a dip in the area's natural hot springs, today's visitors find a charming, lively downtown district surrounded by a wine region.
A popular time to visit Paso Robles is early or late summer, when the weather good and during the fall grape harvest. It's also a good time if visitors want to catch a concert at Vina Robles Amphitheater, one of the most intimate places to see a concert in the state

This part of California still adheres to its cowboy informality, with grazing cattle on rolling oak-tree-studded hillsides.
Making it the perfect spot for wine lovers seeking a more laid-back experience than busy Napa Valley, or that want good wine with no crowds and open spaces.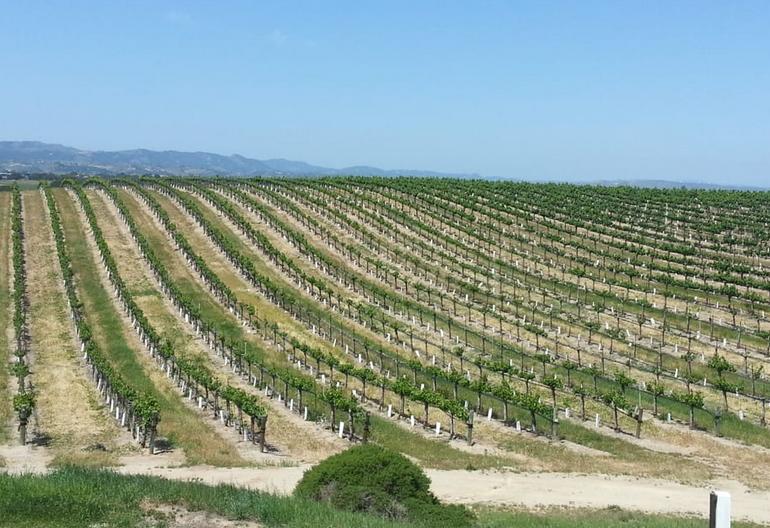 As expected, though, wine tasting is the most popular thing to do in Paso, and among the many Cabernet Sauvignon and Merlots that dominate Paso Robles' wine production.
Visitors will also discover varietals little-known elsewhere in California. And when it comes to wine tasting in Paso, there are several ways to go.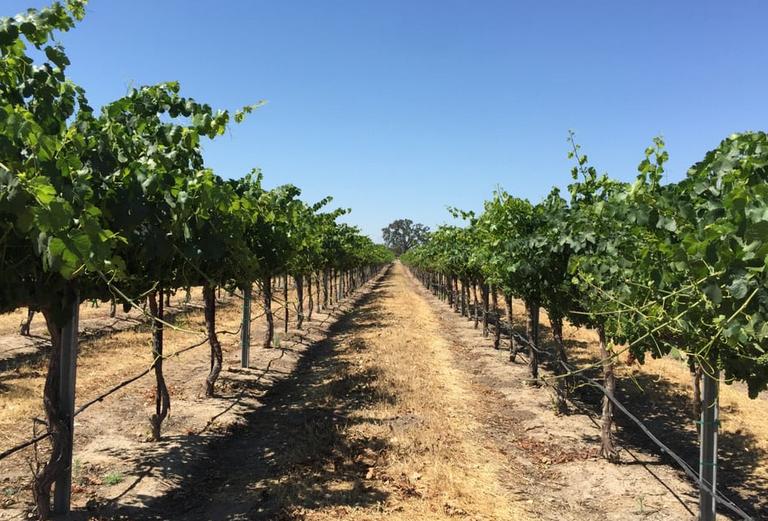 Wine-tasting on foot is possible in downtown Paso where several wineries have tasting rooms on the streets surrounding the park. It's a great option for those that don't want to drive.
However, for those that want transportation for their wine-tasting adventure, there are several wine tasting tours offered from downtown.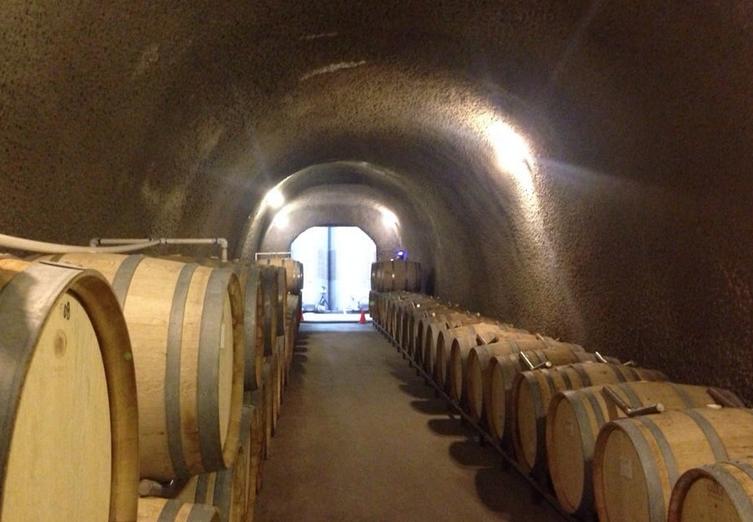 Eberle Winery
Free tours of the winery production facility and the "Eberle Caves."  Nice patio overlooking the vineyard where you can enjoy wine tasting and have a bite to eat.  Winery poodles welcome guests. 3810 HWY 46 East Paso Robles, CA 93446
16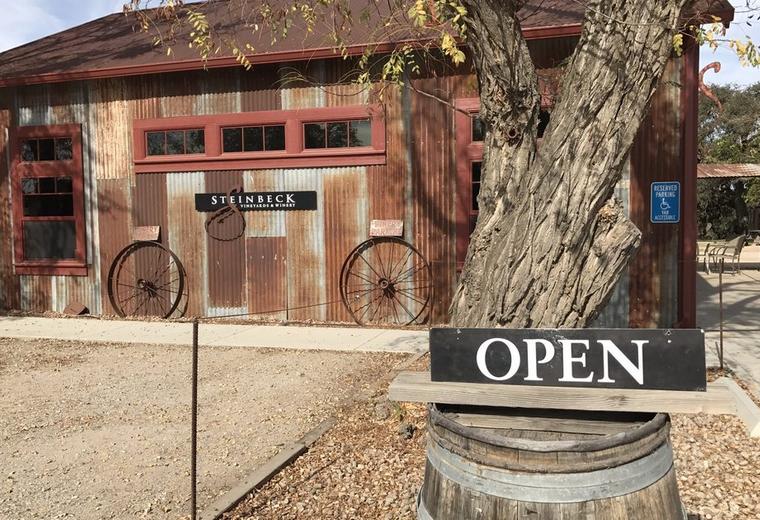 Steinbeck Vineyards & Winery
500 acres of wine grapes situated on the beautiful rolling hills of Paso Robles.  Unique to this winery are jeep tours of the vineyard. Wine tasting and gift shop. Open seven days a week. 5940 Union Rd, Paso Robles, CA 93446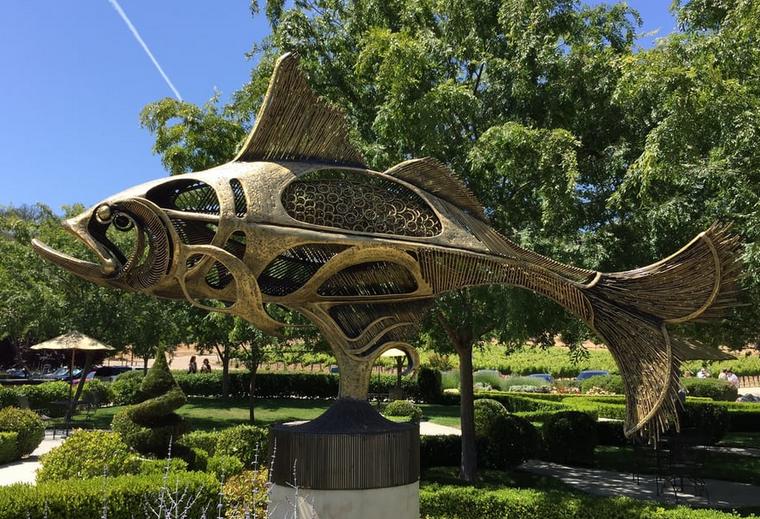 Sculpterra Winery & Vineyards
Even if you are not a wine enthusiast  Sculpterra Winery is well worth a visit. The Sculpture Garden is amazing with creatures of all sizes and shapes. If you opt for a wine tasting you are also served pistachios grown on the property.  If you are traveling with your four-legged best friend, Sculpterra is dog-friendly. 5015 Linne Rd, Paso Robles, CA 93446
Things to do in Paso Robles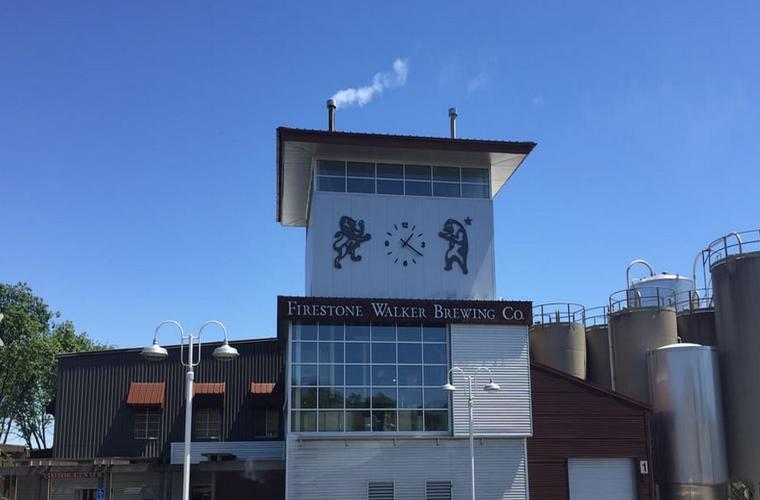 Firestone Walker Brewing Company
Award-winning Firestone Walker Brewing Company offers about a dozen brews on tap. Firestone Walker is California's fourth-largest craft brewery with locations in Paso Robles, Venice, and Buellton, California. Their headquarters is located at 1400 Ramada Dr. Paso Robles, CA 93446.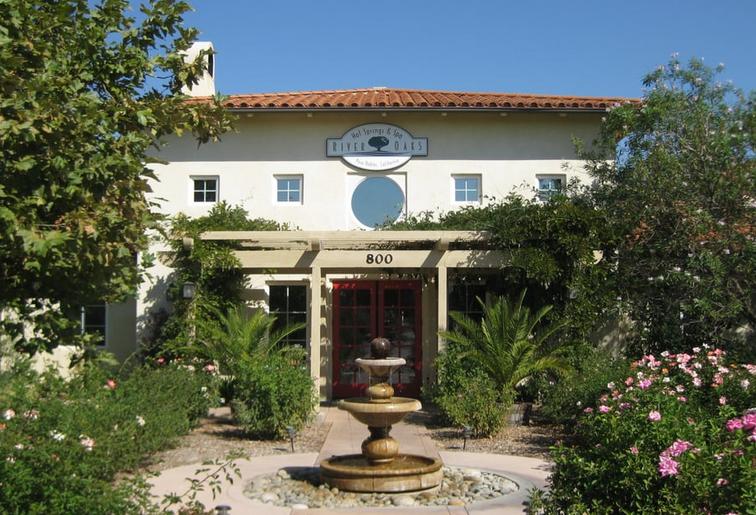 River Oaks Hot Springs
Of course, for those wanting to relax, there is the River Oaks Hot Springs and Spa, which offers massages and open-air hot tubs overlooking the hills.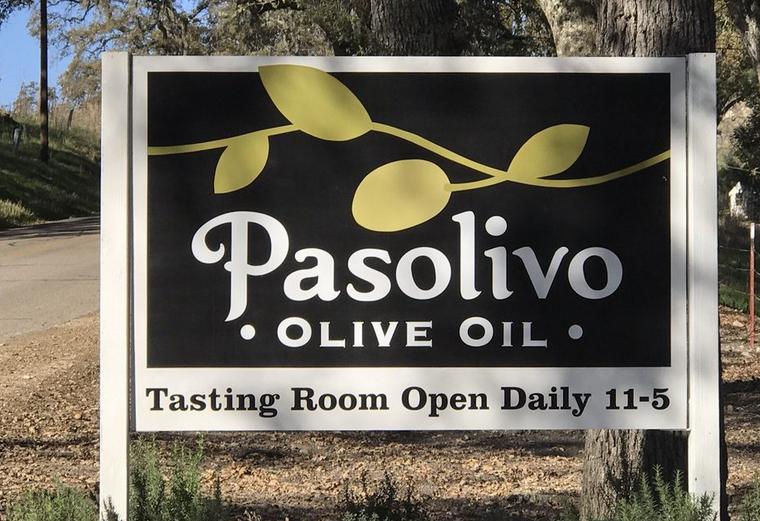 Pasolivo Olive Ranch
Pasolivo Ranch lets visitors sample olive oil and learn how it is produced. Open daily to visitors from 11:00-5:00. 8530 Vineyard Dr, Paso Robles, CA 93446.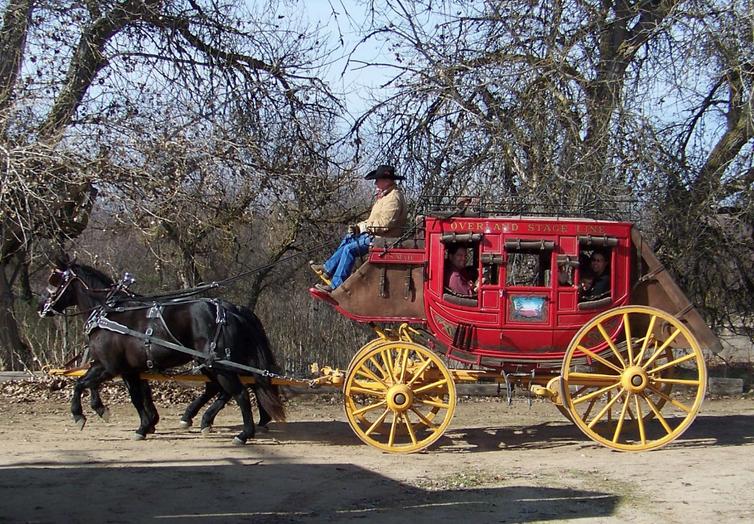 Harris Stage Lines
Harris Stage Lines offers year-round Horse Day Camps where children will experience a real working horse riding, driving and training ranch. 5995 N River Rd, Paso Robles, CA 93446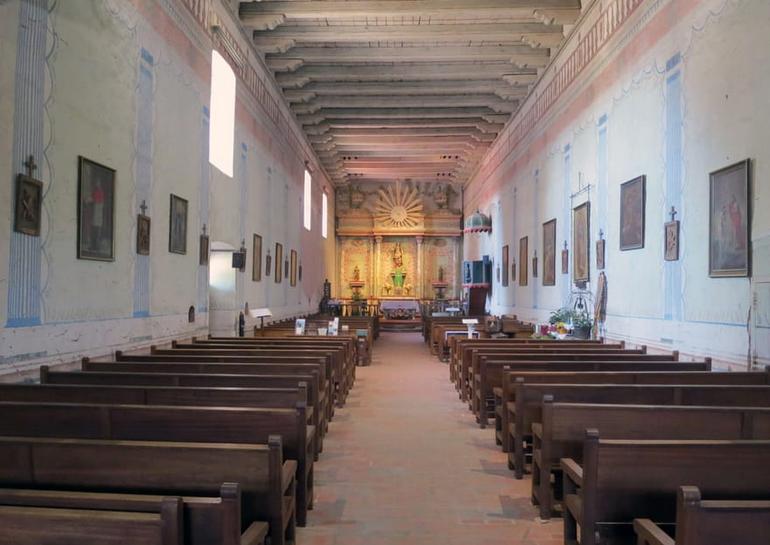 Mission San Miguel Arcángel
Located just off Highway 101 this historic California Mission is well worth a look. There is a small gift shop where you can pay a modest fee for a self-guided tour. It takes about 30 minutes to walk around the grounds. 775 Mission St San Miguel, CA 93451.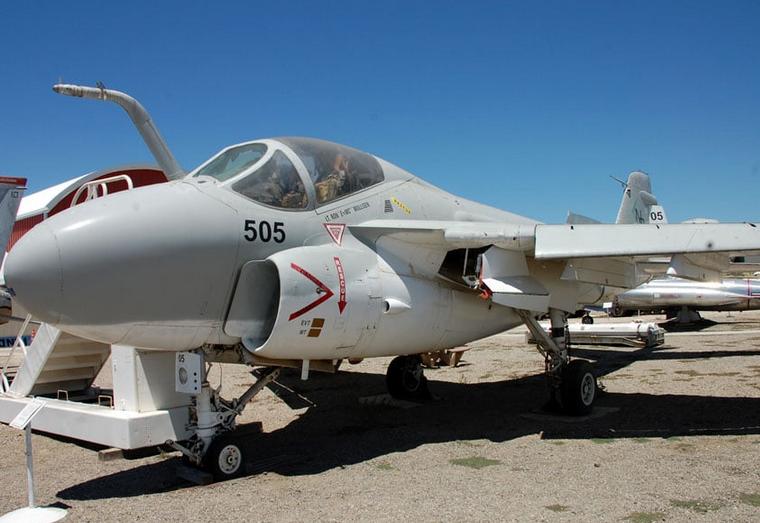 Estrella Warbird Museum
A collection of military aircraft and vehicles along with some amazing cars. While the planes are interesting to see the real stars here are the autos.  Race cars, hot rods, classic automobiles, motorcycles. along with pictures, signs, and military artifacts. 4251 Dry Creek Rd, Paso Robles, CA 93446. Phone: 805 238-9317, Hours: Thursday through Sunday, open 10 a.m. to 4 p.m.
Where to Stay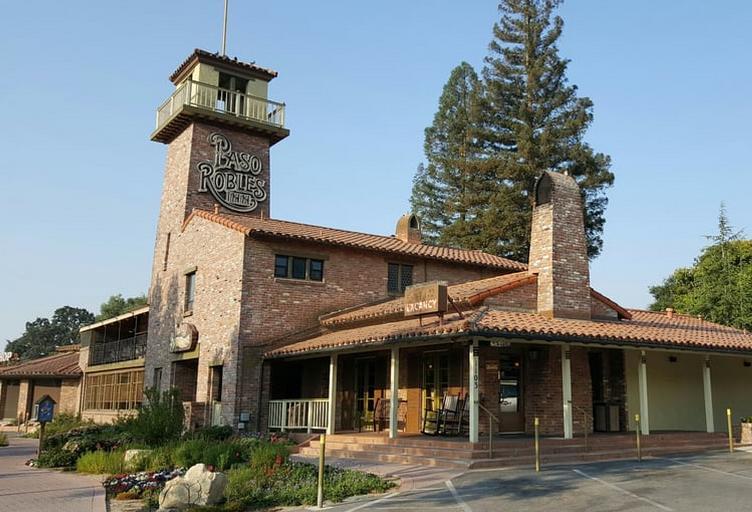 Paso Robles Inn
Overlooking Paso Robles' charming City Park, downtown boutiques and wine tasting rooms, the Paso Robles Inn has revitalized its traditional feel to reflect the modern American wine country of its surroundings.
Where is Paso Robles
Keep this in mind when visiting, summers get very hot, temperatures frequently exceeding 100 °F. Do your exploring in the morning or late afternoon. During the midday, heat head to the coast to cool off the drive is less than 30 minutes.
Paso Robles, California is located about three hours north of Los Angeles and three hours south of San Francisco, Paso Robles sits just off US Hwy 101 in Central California.