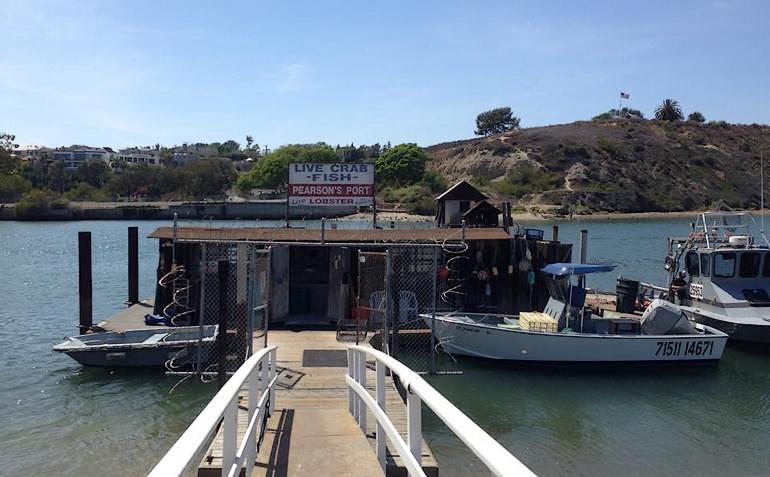 Pearson's Port is a floating shack that sells fresh fish, live crab and lobster underneath the Pacific Coast Highway bridge that crosses over Newport Bay. Along with live-crab and lobster (in season) Pearson's offers sea bass and buckets of prawns that were literally caught earlier that day.
Pearson's Port has been in operation since 1971 when Roy Pearson built the market. Roy and his wife Vi ran the business with the help of their children. Roy supplied the fresh fish he caught, and Vi ran the fish market. In 1999, Roy passed away and the business was taken over by son Tom Pearson.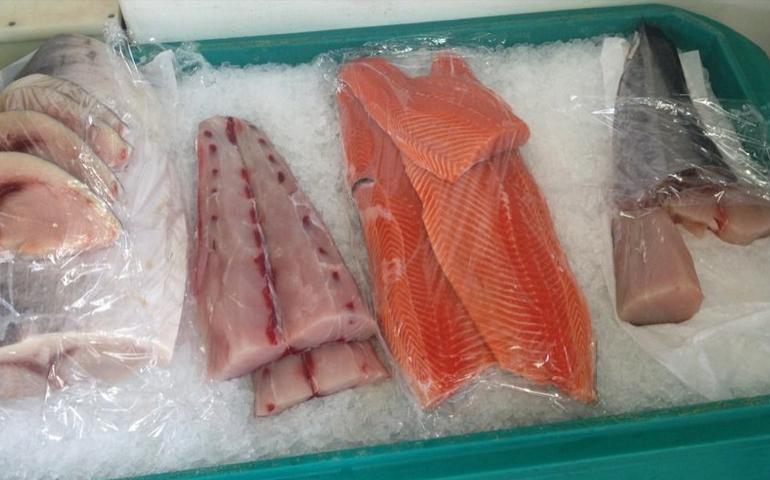 Today Tom carries on the tradition with Tom fishing for whatever is in season and wife Terese running the store. Occasionally, their children pitch in and lend a hand. Pearson's Port offers the freshest seafood at the best prices and plans to do so for many years to come.
From the outside, the floating barge looks a little gritty but inside you will find live hold tanks that offer shrimp and lobster. Also available depending on the season: swordfish, tilapia, octopus, squid, scallops, crab, white sea bass and halibut. Pearson's Port fish is caught by local fishermen and also imports tuna and salmon.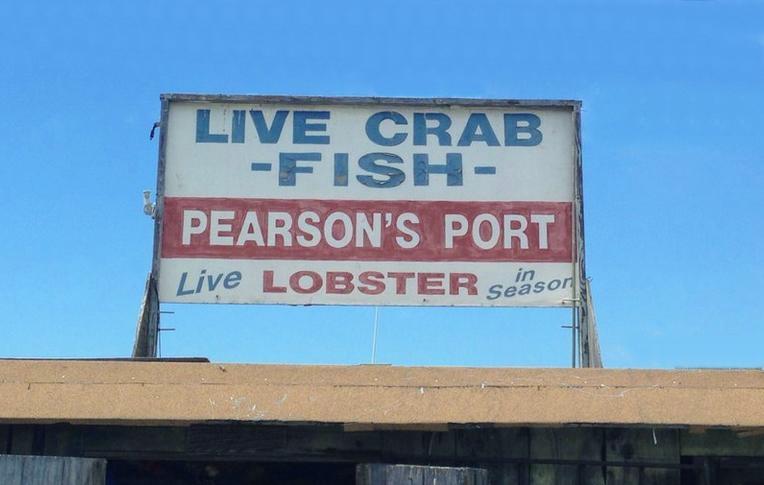 Pearson's is one of the best fresh seafood markets in Orange County. Everything is super fresh, they usually sell out within a few hours so arrive early.
Where is Pearson's Port
Pearson's Port can be a little tricky to find but not impossible. Turn off PCH going north onto Bayside Drive and then make a quick left into a boat and RV storage area. Take the road all the way to the back and Pearson's Port is adjacent to the bridge.
Hours: Closed on Tuesday, Wed through Monday 5:30 am – 12:00 pm  100 E Coast Hwy Newport Beach, California 92660 Phone (949) 675-6771