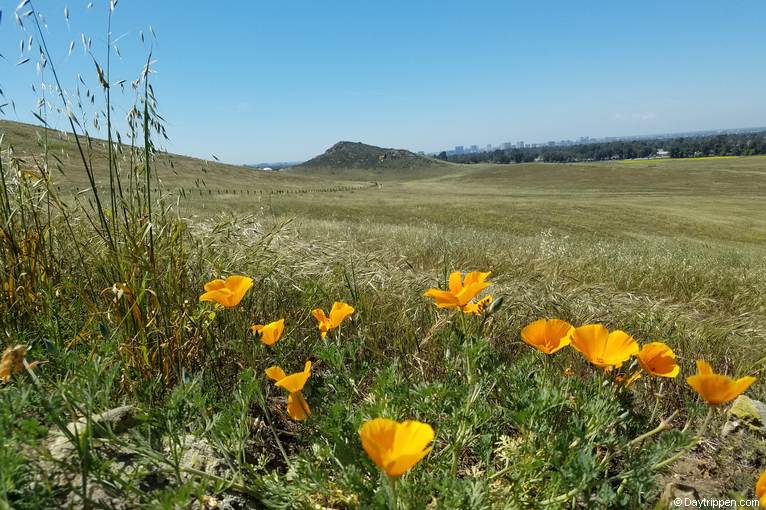 Quail Hill Loop Trail Day Hike Irvine CA is part of the City of Irvine open space preserve. The trail is a little over 2 miles long and perfect for a family hike. There is ample free parking at the trailhead, and if you bring along your cell phone, there is an audio tour.
The loop begins with an uphill climb to Vista Point. From this overlook, you can see the entire Quail Hill Preserve and the Irvine Valley. On a clear day, you can see all the way to downtown Los Angeles. The very top of Quail Hill is reached by a single track and is not a designated trail. (see picture below for summit view).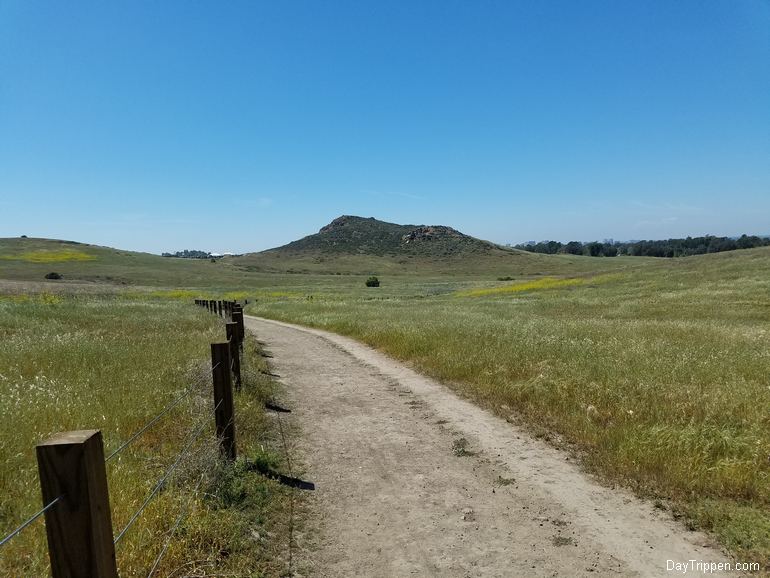 After Vista Point, the loop continues downhill toward Turtle Rock before turning toward the San Diego Freeway. On your way back to the trailhead, you pass a reconstructed wetland area that uses plants and soil to treat urban runoff.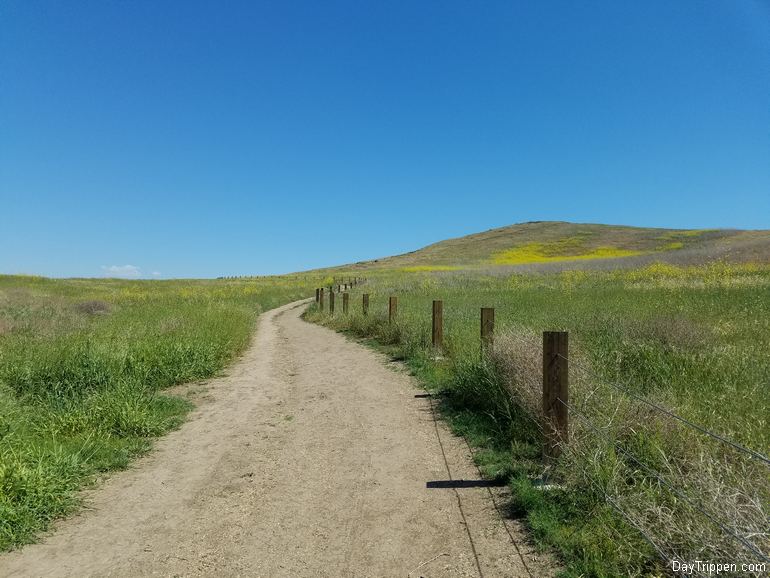 The wetlands provide a resting and feeding place for migrating waterfowl and a water source for native wildlife. Another option to hiking along the freeway is to turn around and hike back to Vista Point before you get to the 405. The hill section of the loop is much more enjoyable than the freeway hike.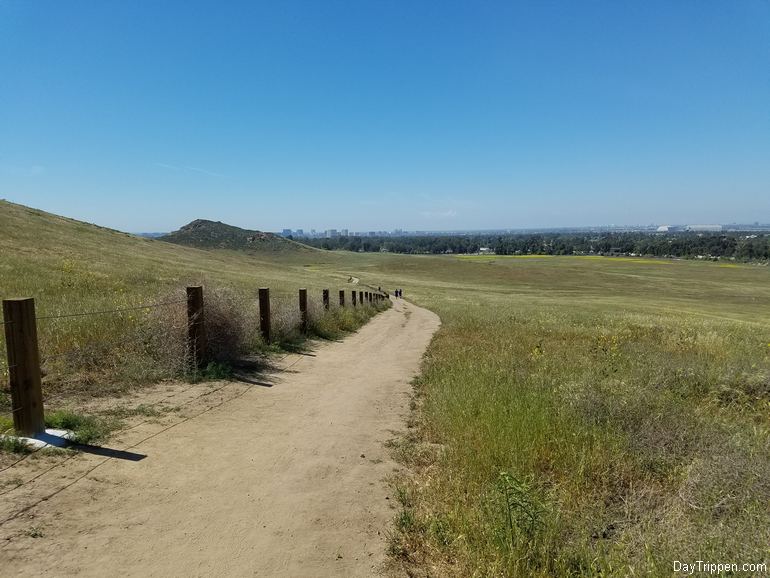 Quail Hill is the only preserved open space along the 405 freeway until you reach Camp Pendelton. Even with the freeway's background noise, this is a refreshing place to spend a few hours. Dogs on leash are allowed on the trail mountain bikes are not. Several other trails are branching off from the trailhead, including Shady Canyon Bikeway.
With free parking and no entrance fees, the Quail Hill Loop is an excellent hiking choice in Orange County. Shady Canyon Drive is gated after Quail Hill. However, you can bike or hike in for a peek at this exclusive area of Orange County.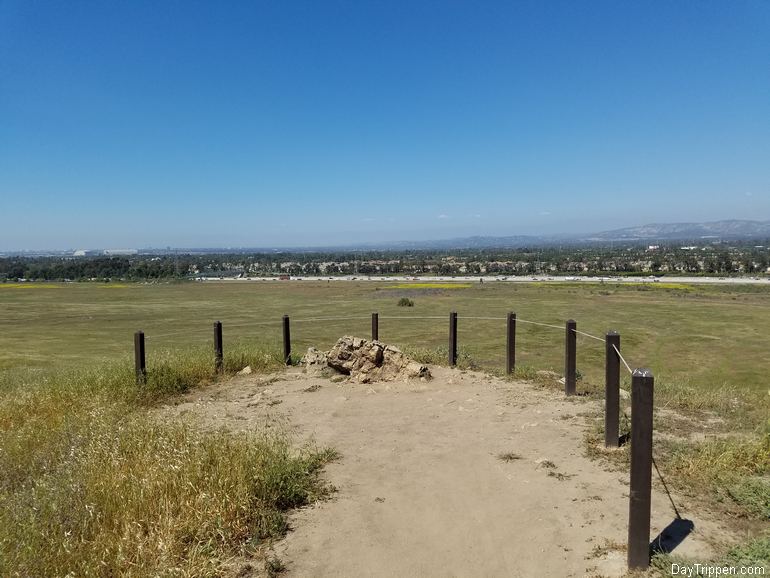 While visiting the Quail Hill Loop Trail, bring along your cell phone and experience Irvine's self-guided cell phone audio tour. Just dial in to hear natural resource interpreters and researchers explain important features along the trail.
The tour itself is free, but you will use your own cell service and minutes. Additionally, the tour can be listened to from any phone, anywhere along the route.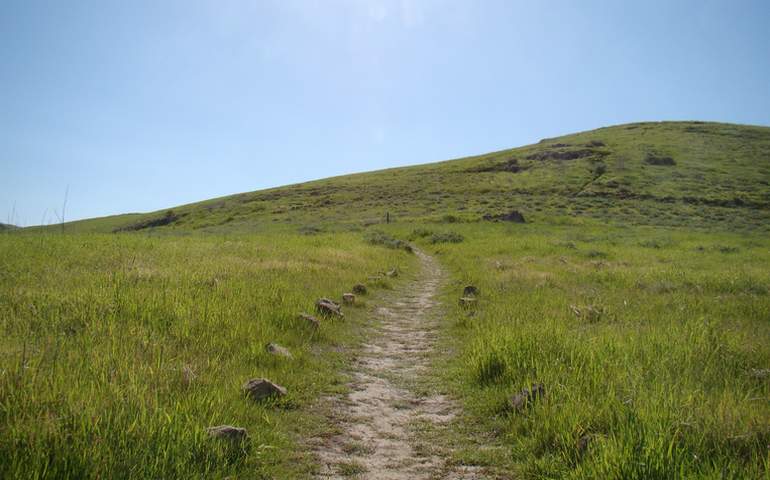 How to listen: Dial 949-743-5943. Listen to the greeting and then enter the number of locations you are interested in, followed by the # key. The locations are numbered 1-9, and you can leave anonymous comments by pressing 0# at any time. The prompts can be listened to in any order.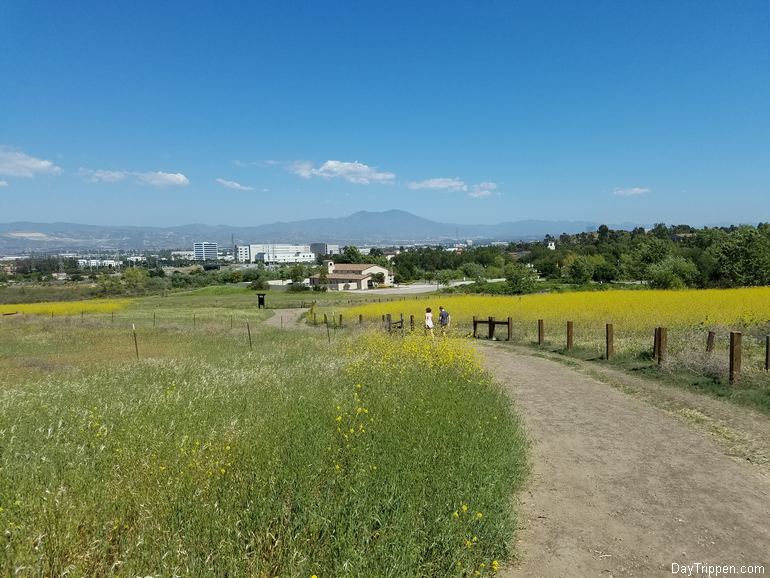 Getting to Quail Hill Loop Trail
Quail Hill Loop Trail is located at 34 Shady Canyon Drive Irvine, CA 92603. Parking is free, and bathrooms and water can be found at the trailhead. Dogs on leash are only allowed on the Quail Hill Loop trail but not in the open preserve. Several multi-use trails also start at Quail Hill parking area, including the 2.8 mile Quail Hill Loop trail to Boomer Canyon nature trail.
The parking lot is about one mile from the freeway next to the fire station. Nearby, Quail Hill Village Shopping Center has a couple of fast food places plus a Starbucks coffee shop.