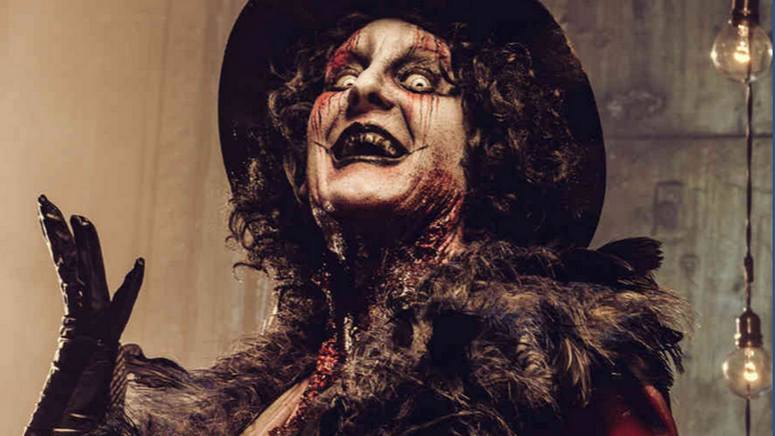 As of 2021, the Queen Mary is Closed
Dark Harbor at the Queen Mary in Long Beach is perhaps the most frightening Halloween event in Southern California. Dark Harbor offers 4 shipboard mazes and 3 onshore mazes. In addition, there are hundreds of monsters located throughout the port of purgatory whose only job is to scare you.
Dark Harbor mazes include Deadrise – Enter if you dare but be warned because once you enter this haunted inferno, you'll be dying to get out. Submerged try to escape from the sinking ship; you will find out that there's more to be afraid of than just going to your watery grave.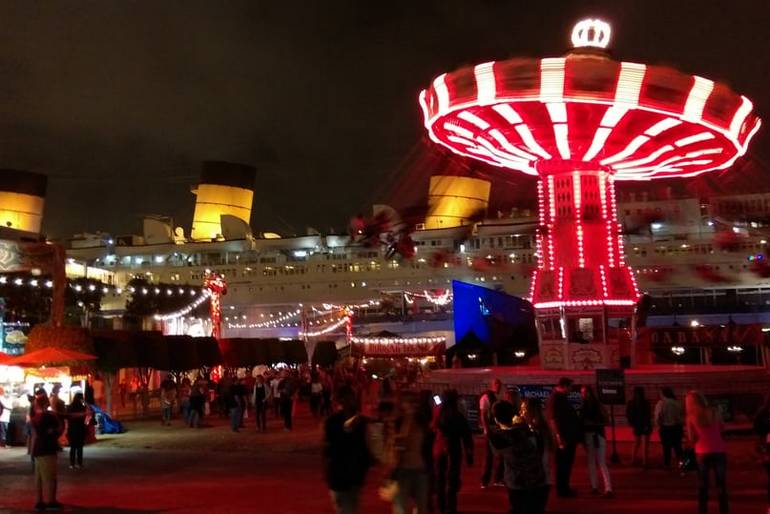 Circus Big Top Terror dares you to run away with the circus for the night and join the most wicked group of monsters under a tent. Sideshow freaks are at every turn of the maze. Each one is more grotesque than the one before. You have never been to a circus-like this one.
The feast is a new maze onboard the Queen Mary. Enter new areas never before open to Dar Harbor guests. The Chef, along with evil stowaways, are cooking new ways to scare you and collect new victims to use as ingredients for dark recipes.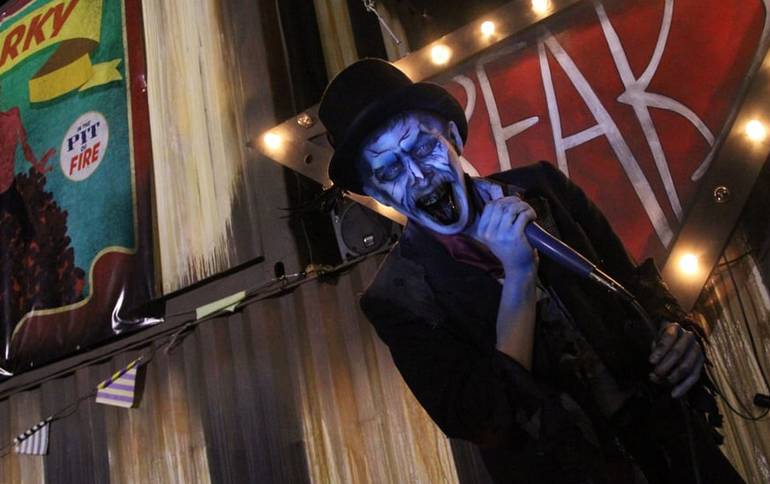 Rounding out the list of Dark Harbor mazes. Intrepid all aboard the hell train, Lullaby hush don't cry, Soulmate Til Death does us part and B340 a descent into insanity.
Monster Midway features bands, food, and cocktails in a demon-filled area outside the Queen Mary. One attraction that is a must-see at the midway is called the Sinister Swings. Original from the Michael Jackson Neverland Ranch, the rotating swing takes visitors on a frightening ride. ($5.00)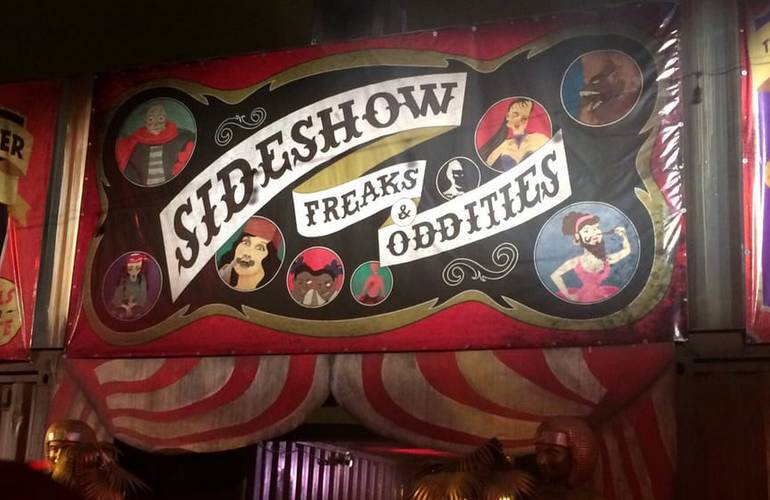 Main Stage at the Midway area features magic shows, stage shows, and a monster dance party finale. Voodoo Village stage features circus shows and fire-breathing acts.
Dark Harbor returns for Long Beach from September 28 and through November 1, 2017. Event hours are 7:00 p.m. to midnight. Costumes are not be allowed into the event. In addition, Queen Mary's Dark Harbor Halloween attraction is not recommended for children under 13.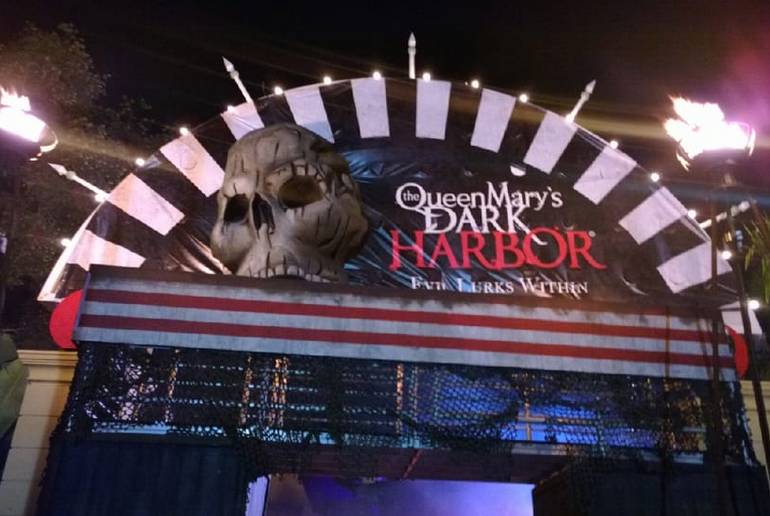 Queen Mary Dark Harbor Ticket booth prices start at $24.00 and go up to $99.00 for VIP tickets. The ticket price depends on what day you plan to visit—weekdays and cheaper than weekends.
Queen Mary Dark Harbor Parking
Dark Harbor Parking is $30 per vehicle at the Queen Mary, and the lot fills up fast. Offsite parking is offered in downtown Long Beach for $15, cash only. A shuttle service will be available to take guests to Dark Harbor from downtown starting at 8 PM. Queen Mary Dark Harbor is located at 1126 Queens Highway • Long Beach, CA 90802.