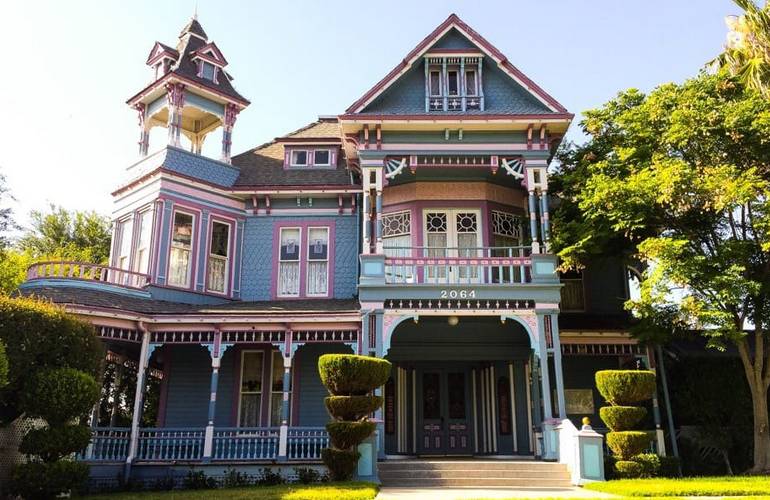 Redlands is located in the Eastern Inland Empire and offers day-trippers opportunities for sightseeing, dining, and learning about Southern California history.
Redlands is best known for its Victorian Mansions and orange groves. Many of the mansions are still here. Unfortunately, the orange groves are rapidly disappearing to make way for housing tracts.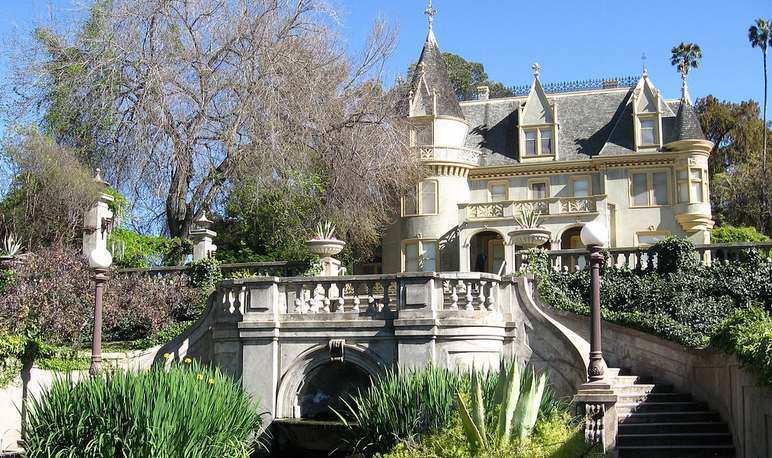 Kimberly Crest House
One of the most famous Victorian homes in Redlands is Kimberly Crest House. Built in 1897 for one of the pioneers of Redlands. In 1905, John Kimberly, a co-founder of the Kimberly-Clark paper company, purchased the home, giving his name to the estate.
Kimberly Crest House public tours are offered on Thursday, Friday, and Sunday from 1 p.m. to 4 p.m. Kimberly Crest can also be booked for weddings and special events. 1325 Prospect Dr.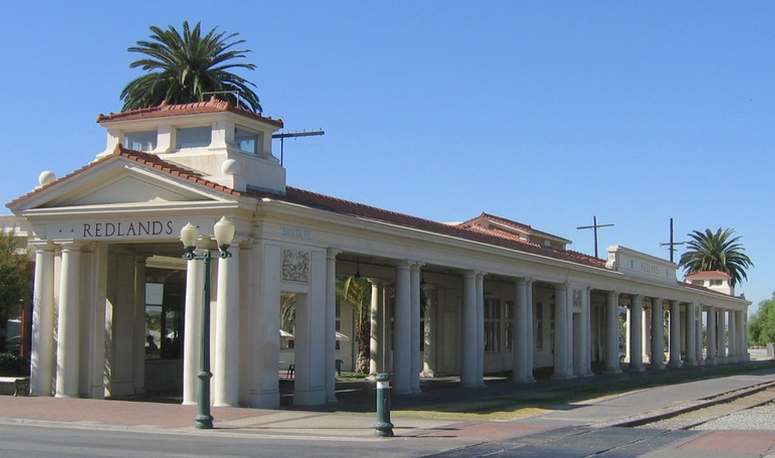 Redlands Santa Fe Depot
An interesting structure in downtown Redlands is the 1909 Santa Fe Depot. The station closed in 1970, but the building is still in good shape and is a great place to take some photos. The Redlands Passenger Rail Project plans to use the station as part of its upcoming rail service. The depot can be found near Orange Street and E. Redlands Blvd.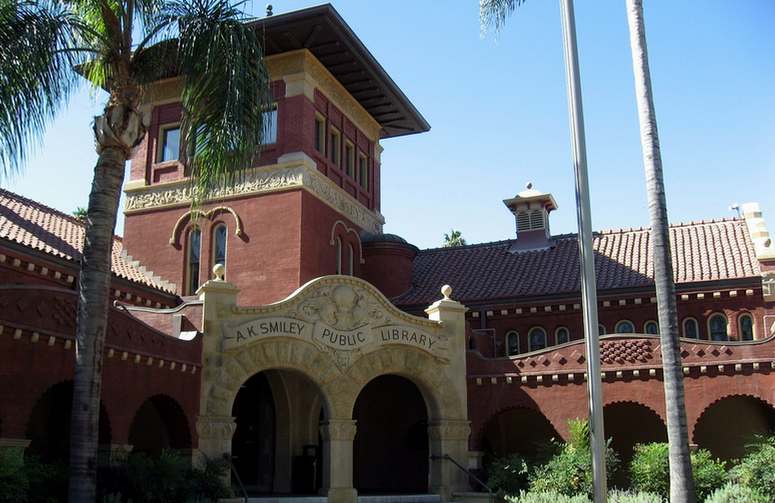 A. K. Smiley Public Library
Another piece of local history is A. K. Smiley Public Library, 125 W. Vine St., Redlands. This amazing building was Built-in 1898. Also on the grounds of the library is the Lincoln Memorial Shrine. Redlands Historical Museum, located inside the A.K. Smiley Library. Website.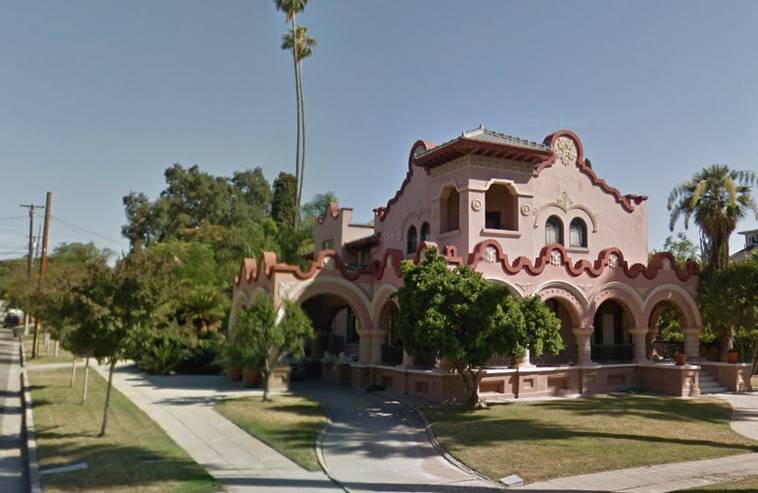 William F. Holt Mansion
Nearby the library is another historic home, the William F. Holt mansion located at Olive and Alvarado. One of the most interesting features of the Holt House is a bowling alley in the basement. This house is a private residence but defiantly worth a look. 405 West Olive Avenue.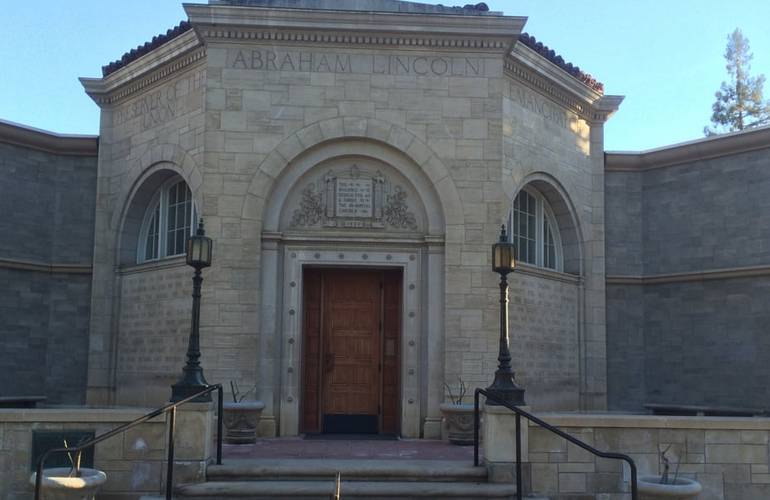 Lincoln Memorial Shrine
Redlands Lincoln Memorial Shrine features a collection of artifacts and books about President Lincoln and the Civil WarThe collection features two. There are also Civil uniforms, weapons, and photographs inside the Shrine's museum. Open Tuesday thru Sunday 1:00 p.m. – 5:00 p.m. 125 West Vine Street Redlands, CA. website.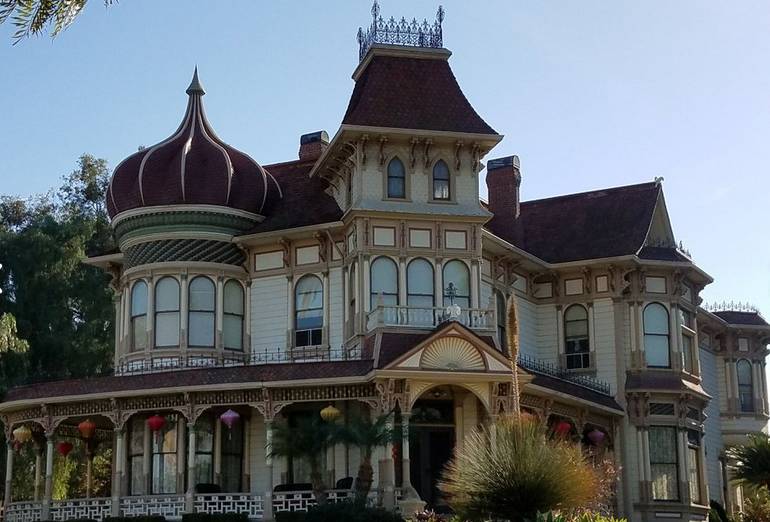 Morey Mansion Redlands
David and Sarah Morey had the 1890 Victorian home built for $20,000 using profits from the sale of a citrus ranch to front construction costs. The home was built by area builder Jerome Seymour at 4,800-square feet and became known as the "orange empire" house and "America's Favorite Victorian." Today the home is a private residence. 190 Terracina Blvd Redlands.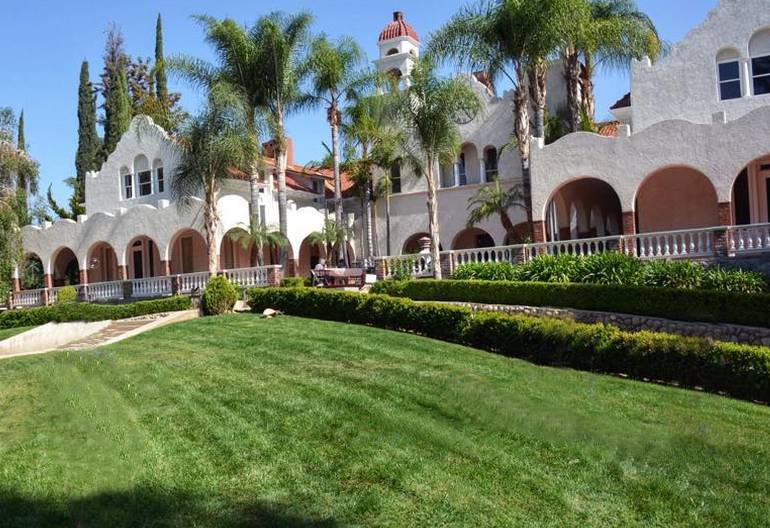 Burrage Mansion
This 16,000 square-foot mansion was built1901 by the Burrage family, who used it as a summer vacation destination. Unfortunately, the family only used the estate one month a year and eventually sold the mansion in 1924. Over the years, the property has had several owners. Present owner Tim Rochford purchased the mansion in 2007 and has dedicated its use to the benefit of local, less-privileged children. Events are held throughout the year. 1205 W Crescent Ave. 92373. website.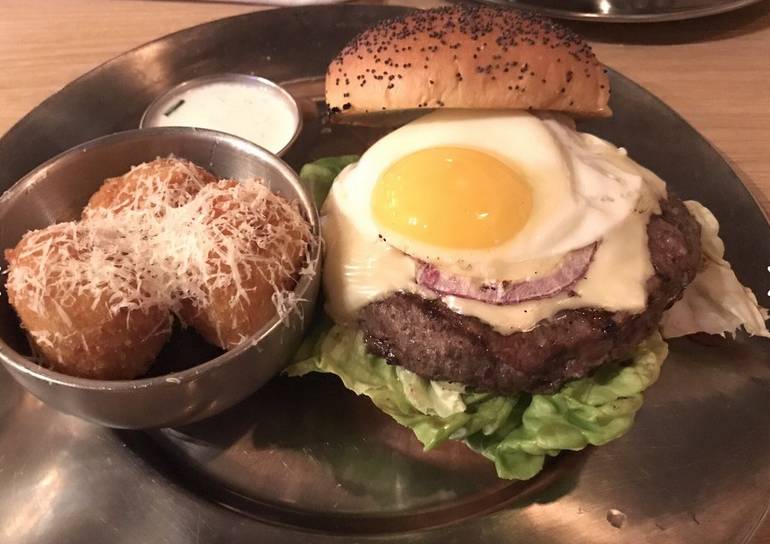 Time for Lunch
After checking out the sites, it's time for lunch. There are several excellent restaurants in town to choose from. Sample some superb sushi; the ocean is not far away, so you know it's fresh. Craving a basic burger? Eureka Burger is serving up some innovative takes on a traditional favorite, alongside ice-cold microbrewery beers. Better yet, their beef is raised on a vegetarian diet and is hormone and antibiotic-free. Veggie options are also available. Eureka Burger 345 W Pearl Ave.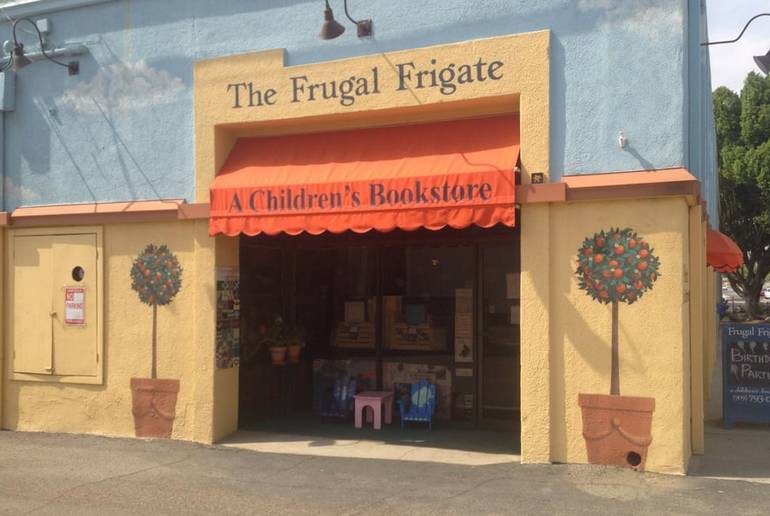 Downtown Redlands
Walk off some of those calories as you window shop State Street. There are antique and art shops for the adults, and kids are guaranteed to get a kick out of the Frugal Frigate. In addition, there are stacks of books, piles of plush animals, and special events scheduled at this community kids' corner. You'll find it a #9 North Sixth Street.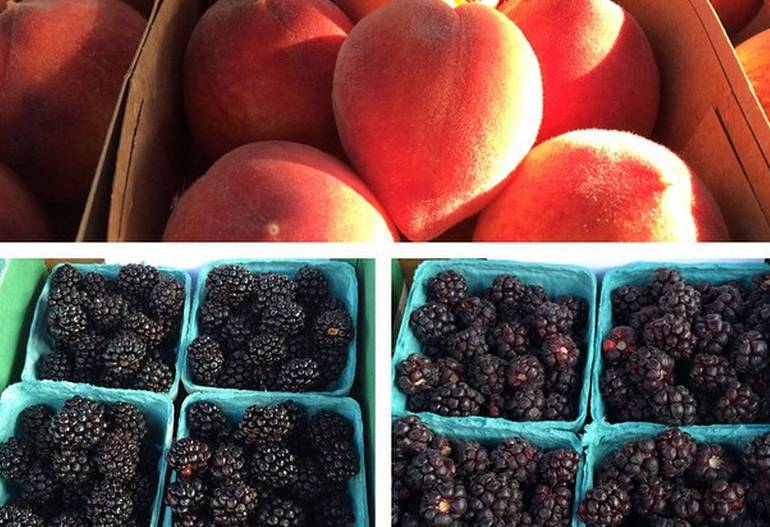 Redlands Farmers Market
Early birds may prefer to head to the local Farmers Market, held Saturday mornings from 8 to 11 am. There are more than the usual fruits and veggies on offer. A great spot to sip a latte is from Augie's Coffee Shop. Thursday Night Market is held downtown from 6 to 9 pm. The streets and sidewalks are filled with food stalls and sell local artisan goods, flowers, clothes, and much more.
Redlands is about 60 miles from Los Angeles or Orange County. Less than an hour to or from Palm Springs.