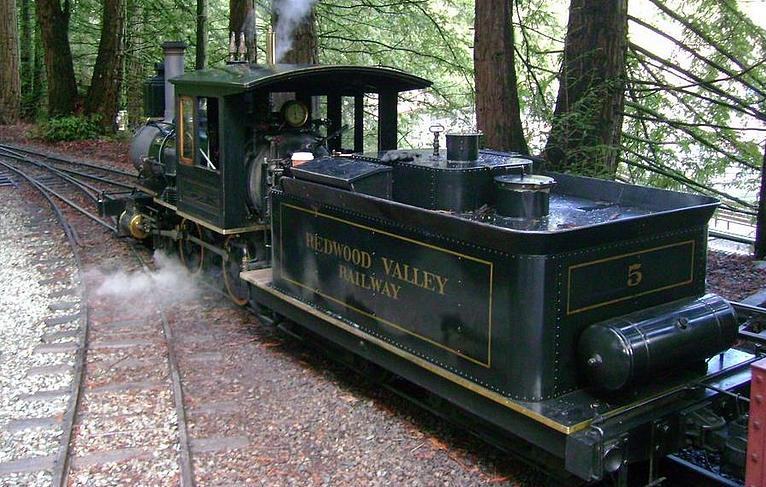 For over fifty years, the Redwood Valley Steam Train has been plying its trade in Tilden Regional Park in Berkeley. A fully functional miniature railway, the railroad has one and a quarter miles of track on which to run its fleet of replicas of steam engines of old.
That track has been carefully laid on a scenic ridge in the over 2000 acre Tilden Regional Park to provide marvelous views of the surrounding area.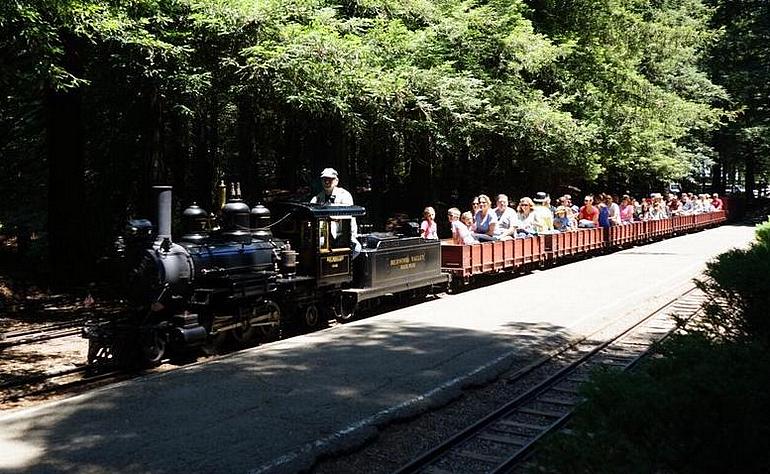 The Redwood Valley Railway was founded by Erich Thomsen, who worked for Western Pacific Railroad. Each engine is a replica of an original steam engine, constructed at a scale of 5 inches to 12 inches and are built on-site at the railway.
The railroad now is run by a collection of 20 volunteers and employees.
Train rides last 12 minutes, and ticket prices are very reasonable, $3 for a single trip, except that children under the age of 2 are free. A family five ride ticket is available for $12. The trains run every weekend, year-round, and on holidays from 11:00 a.m. to 6:00 p.m. or dusk, whichever comes first, and on holidays.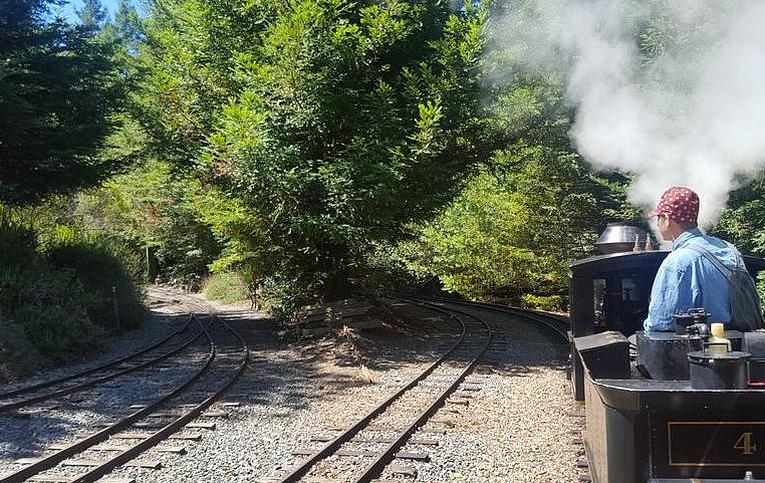 If you are interested in a railroad-themed day, once you have ridden the Redwood Valley Railway to your heart's content, travel to the nearby community of Point Richmond, a short 20-minute drive, to visit the Golden State Model Railroad Museum.
At the Railroad Museum, you will see elaborate setups of model trains spanning the history of railroads from the steam engine through the modern diesel locomotive.
Each set runs through detailed replicas of California scenery, town mock-ups, and wilderness. The model trains run on Sundays between April and December from 12-5.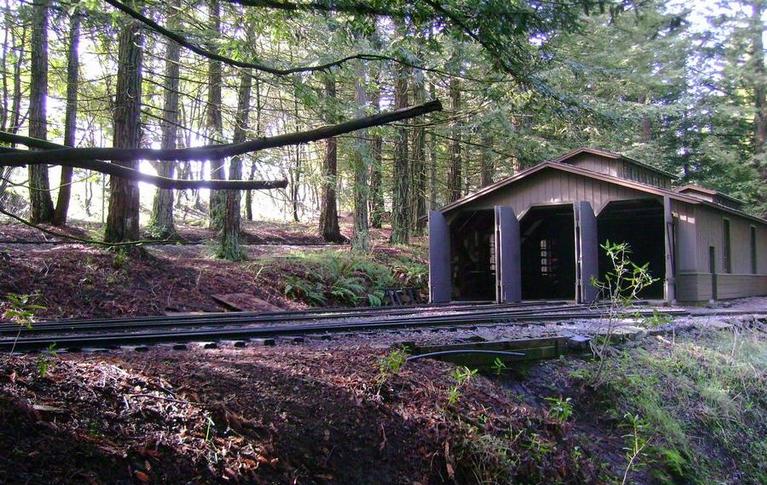 Redwood Valley Steam Train Museum
On Wednesdays and Saturdays, the museum is open for visitors to view the track layouts at the museum, but no trains are running. Admission on those days is free.
If you prefer, after you ride the Redwood Valley Railway, take in some of the other adventures waiting in Tilden Regional Park, including the antique carousel, the Herschell-Spillman Merry-Go-Round, complete with carved wooden animals, spectacular painting and piped music from a calliope.
The Tilden Botanical Gardens contain the most extensive collection of native California plants anywhere in the world. The garden features different sections, each representative of a distinct ecosystem in California.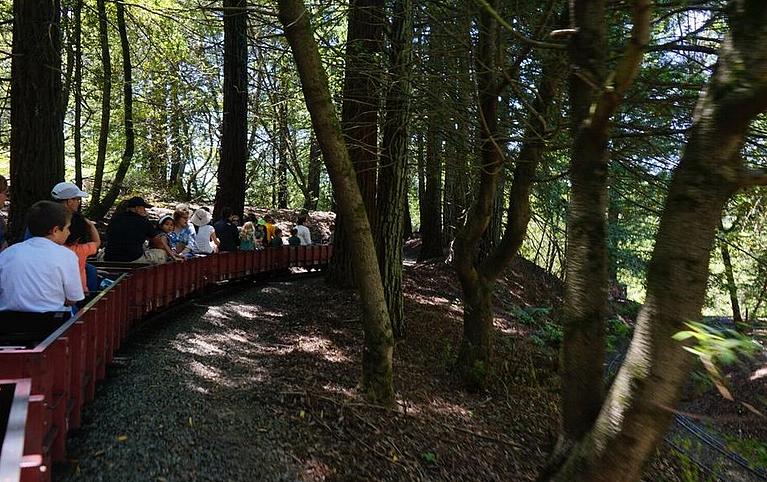 On most Saturdays and Sundays, guided tours of the gardens are given Saturdays at two and Sundays at 11 and 2. Admission to both the gardens and the tours are free.
Immediately adjacent to Tilden Regional Park is the Tilden Nature Area, which includes the Little Farm, a collection of farm animals on display, including heritage breeds.
At the Little Farm, which opened only three years after the Railway, visitors are allowed to bring celery or lettuce to feed to the animals, which include sheep, rabbits, goats, and cows as well as fowl. Little Farm is open daily from 8:30 a.m. to 4 p.m., and admission is free.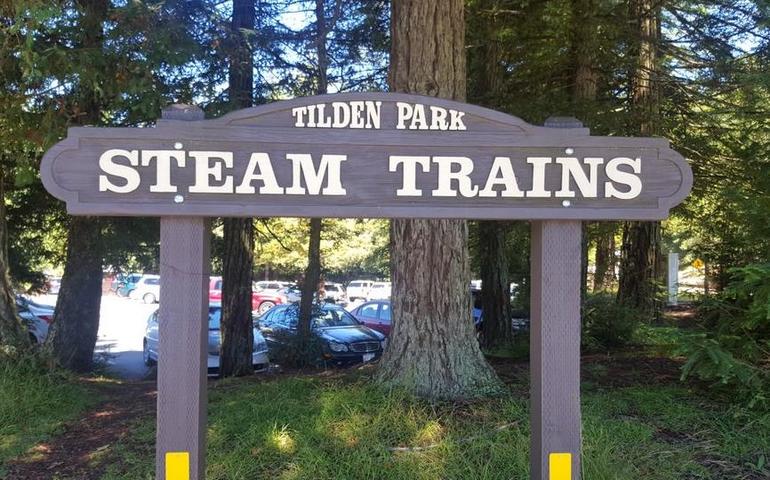 Where is the Redwood Valley Steam Train
While the Redwood Valley Steam Train has neither a snack bar or gift shop, the Merry-Go-Round at Tilden Regional Park has a snack stand, and at the beach at Lake Anza, also part of the park, full food service is available.
Tilden Regional Park 2501 Grizzly Peak Blvd, Orinda, CA 94563